Best Hairstylists In Mumbai – Our Top 10 Picks
Mumbai: the fashion capital of India. It is here that fashion gets its most ardent followers. It's here that style feels at home and styling is treated as a concept for the entire body, rather than focusing just on clothes.
We present to you 10 of the top hair stylists in Mumbai who transform every head they touch into a masterpiece.
Top 10 Hair Stylists in Mumbai
1. Savio Pereira
Savio Periera has been in the hairstyling industry for over 12 years. His up-scale salon in Bandra, with its plush interiors and a cosy bar are testimony to the fact that he wants his clients to be relaxed while his staff takes good care of their hair and makeup needs. He has been trained at Tony & Guy among other leading houses, and has also been the creative brand ambassador for brands like L'Oreal and Schwarzkopf.
Physical Address:
Anand Villa, 1st Floor,
30 Pali Mala Road,
Off Carter Road,
Bandra West, Mumbai 400050.
2. Vikas Marwah
Looking at Vikas Marwah work makes you wonder how someone can be so passionate about something at such a young age. He has been trained by the best in the business and his hair styling techniques can range from stylish to downright bizarre. Nonetheless, he's one of the most sought-after names in hair styling for movies, ad campaigns, and ramp shows.
Physical Address:
Shop no19a, Sunshine Building,
Oppsite: Domino's Pizza, First Cross Road, Lokhandwala Market,
Andheri west, Mumbai -53.
3. Aalim Hakim
Having been trained by his father, legendary hair stylist and makeup artist Hakim Kairanvi, who worked with greats like Dilip Kumar and Tony Grieg, it was only natural for him to make a high-flying career out of hairdressing.
Physical Address:
27 Krishna House, Ground Floor,
Golf Link Road, Union Park,
Opp. Carter Road,
Bandra West, Mumbai 400052
4. Harish Bhatia
A man with almost no formal training in hair styling, Harish began his hair styling career in 1968 and is still at it. Having managed the manes of personalities like Late Dhirubhai Ambani, Kamal Hassan, and the like, his portfolio boasts of innovative techniques and a passion for the art.
Physical Address:
Building No 3, Sundaram,
Shimpoli Road,
Borivali (West). Mumbai-400 092.
5. Jean Claude Biguine
What better way to dress up your tresses than Frenching them up? Say hello to Jean Claude Biguine, a Paris-based hair styling salon by the artist of the same name. As seen by the high-end and plush-looking salon, it is obvious clientele is upper class socialites.
Physical Address:
1st Floor, 893-Notan Chambers,
Turner Road,
Bandra West, Mumbai 400050.
[ Read: Celebrity Beauty salons In India ]
6. Zenobia Mody
Working with the Kromakay line of salons, Zenobia Mody has made quite a name for herself even in the world of ramp shows and photo shoots, and is one of the most recommended hair stylists in Mumbai.
7. Christiaan Georgio
Just the name of this international hair styling sensation is enough to make you blindly trust him. Having a location as chic as the Grand Hyatt gives his profile an added oomph factor. Naturally, his clients are A-list celebrities, top business honchos and the occasional socialite.
Physical Address:
Grand Hyatt Hotel,
Off Western Express Highway,
Santacruz East, Mumbai 400055.
8. Sapna Bhavnani
This celebrity hair stylist in Mumbai has proven her mettle through hard work. Family tragedies, emotional upheavals, and even substance abuse while abroad did not hinder with her education. After returning to Mumbai and working with Juice for a while, she saw her calling and opened up her own salon and has never looked back since.
Physical Address:
Maaz Centre, Shop No 3,
Next To Pali Village Cafe.
Opposite The Shop, Pali Naka, Dr Ambedkar Road,
Bandra West, Mumbai – 400050.
[ Read: Hair Salon Products In India ]
9. Nalini (of Nalini & Yamin)
Nalini and Yasmin set up their very own hairstyling salon, more than 35 years ago. At Nalini's you can expect customized service, focusing on making sure you get exactly what you're looking for and are comfortable throughout your stay there.
Physical Address:
201-202, Sagar Fortune,
Waterfield Road of Linking Road,
Near National College,
Bandra West, Mumbai – 400050.
10. Kanta Motwani
This professional hair stylist has 4 salons all across Mumbai. She has a huge celebrity clientele, with names like Sonali Bendre, Hrithik Roshan etc., being fairly regular.
Physical Address:
27, Balveer Janki Kutir,
Opp. Prithvi Theatre,
Juhu Tara Road,
Juhu, Mumbai.
[ Read: Hair Products For Indian Hair ]
So what are you waiting for? Book an appointment with these best hair stylists in Mumbai and walk out with a makeover you will simply love!

The following two tabs change content below.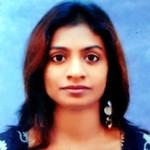 Latest posts by Maanasi Radhakrishnan (see all)