9 Best Halal Breathable Nail Polishes Of 2022 For Fabulous Nails
Breathable, vibrant nail polishes can help you balance your culture and style.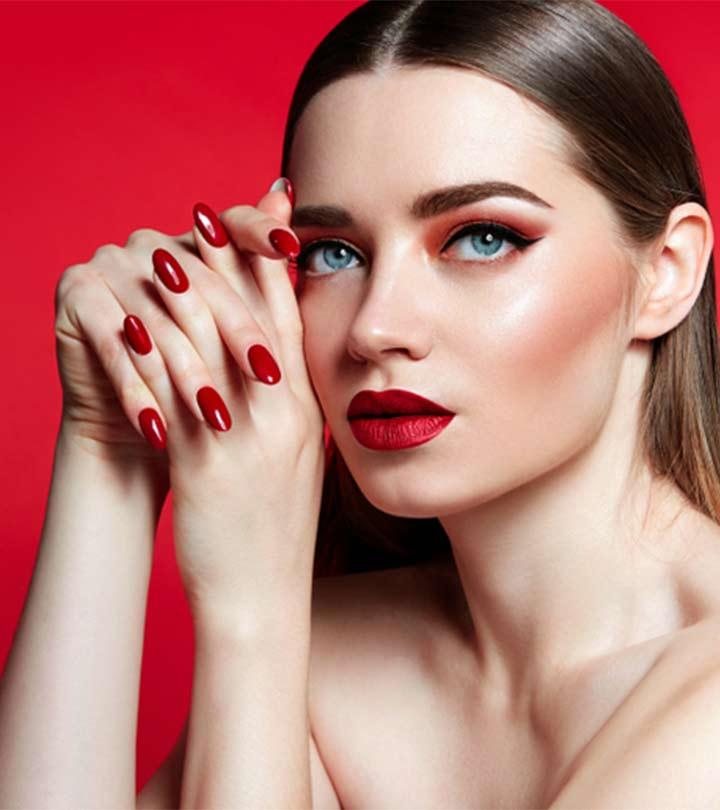 Vegan-friendly, cruelty-free, alcohol-free, and when it comes to nail polish, wholly breathable and water permeable with no brittleness and yellowing of nails! And trust us when we say this—You could never possibly want from a nail polish anything else when you can get all this from halal nail polish. Traditionally, Muslim women do not wear nail colors as they perform wudu, a ritual washing of the body parts before offering prayers. Given that it is a purification ritual, water needs to touch all body parts, and nail polish emerges to be a barricade between the nails and the water. This is where the halal nail polish comes into the frame. It is a porous nail polish that allows the water to permeate the nails. But it can be used by others as well, given the health benefits. It is breathable and is composed of special polymers. As a result, it allows oxygen and water molecules through the nails. Therefore, this type of nail polish enhances the general health of the nails and prevents them from getting yellow and brittle. So, knowing their importance, we have curated a list of the nine most amazing halal nail polishes and reviewed them. Now go ahead, give this piece a read and get yourself a healthier option.
What Is Halal Nail Polish And How Does It Work
Halal nail polish is also referred to as breathable nail polish and has special polymers in it which makes it porous, allowing water molecules and oxygen to permeate till the nail. This is believed to work in favor of the health of your nails as it prevents them from getting brittle and yellow and also stops them from peeling and chipping. But health of your nails is not the only factor to consider,  as in Islam, there is a practice of wudu, or purification that is performed before prayers.
 9 Best Halal Breathable Nail Polishes For Lustrous Nails
 You can have all the fun with 786 nail polish, as it is 100% vegan and cruelty-free and does not contain 11 harsh and harmful chemicals like formaldehyde, formaldehyde resin, toluene, camphor, xylene, and alcohol, among others. It's certified as a halal nail polish and is wudu-friendly as it allows water to permeate through the nail polish, keeping the nail surface healthy and hydrated. These breathable nail polishes are healthier for your nails than standard nail polishes and do not cause yellowing of nails. The signature Jaipur color is a red-pink that is not too bright. It can be paired with other bright pink tones to make a fun floral design, or with more toned-down colors to make subtle and sophisticated nail art.
Pros
Breathable
Vegan
Cruelty-Free
Free of 11 harsh chemicals
Eco-friendly
Non-toxic
Fast drying
Cons
Some may find the nail polish thick and drying in streaks
 Your search for a beautiful and subtle color is over! Inglot breathable nail polish is an excellent nail enamel that allows oxygen and water to pass through, which is made possible due to a highly advanced polymer. This polymer is very similar to the ones used in the newest generation of contact lenses and allows both water and air to penetrate the surface of a nail. The high-end ingredients allow your nails to breathe, making your nails healthier. This halal nail polish does not contain toluene, formaldehyde, DBP, or camphor, and is not tested on animals. You can also check this YouTube video for a complete idea about the product.
Pros
Cruelty-free
Strengthens split nails
No harsh chemicals
Contains advanced polymer
Cons
May not be as permeable if more than 1 coat is applied
 Inspired by the crystal clear waters of the Great Blue Hole of Belize, this certified halal and ablution friendly nail polish allows water and oxygen to permeate through it, allowing your nails to breathe. This halal nail polish is free of animal byproducts and animal testing, non-toxic, and free of 11 harsh chemicals. This nail polish is highly pigmented and has a shiny finish. The coat goes on smoothly, and as the color is semi-transparent, it's neither clumpy nor streaky. This nail polish gives you the freedom to paint your nails whenever you desire.
Pros
Vegan
Cruelty-free
Non-toxic
Devoid of 11 harsh chemicals
Cons
 This Orly Halal Nail Polish is a deep emerald color with a purple shimmer that resembles the Aurora Borealis, oozing luxury and opulence. Freudian Flip catches the light of the beautiful blues, purples, and greens for a beautiful effect that's just right for your next big event. This 1-step nail polish eliminates the need of both a basecoat and topcoat. Infused with argan oil, pro vitamin B5 and vitamin C, it ensures stronger, healthier looking nails and its breathable formula prevents chipping and peeling. Its 3-in-1 formula contains the strength boosting benefits of a treatment and allows moisture and oxygen to permeate till the nail while the excess moisture escapes, ensuring longer lasting manicures. Make a statement with this kaleidoscope of colors and halve your manicure time with Orly Breathable Nail Polish. If you want to know more about the results, take a look at this review on YouTube.
Pros
Vegan
Cruelty-free
Free of 13 harmful chemicals
Contains argan oil and vitamins
No chipping or peeling
Cons
Some may find its texture clumpy
 This halal nail polish helps some people find a balance between beauty and faith. It's breathable and is over and above traditional nail polishes. This vegan, cruelty-free, and permeable polish is designed to allow water molecules and oxygen to sink through the polish and down to the nail. This also prevents the nails from getting brittle and yellow. It's safe for everyone including pregnant women and children of all ages. Karma Nail polish is a certified halal enamel and a must-have item for those who desire beautiful nails while performing wudu. It's completely plastic-free, comes in a soy-based ink, and is packed in glass bottles. Beauty with responsibility!
Pros
Vegan
Cruelty-free
Plastic-free
Doesn't chip or peel
Cons
Some may find the color sheer
 If you want glossy, done-up nails without that obvious splash of color, this clear breathable nail polish has a glossy finish and allows water and oxygen to permeate through the nail polish and reach the nail. This top coat dries within minutes and is free of 9 harmful ingredients like toluene, formaldehyde, and camphor, that are typically found in nail polishes. This halal nail polish is created to be a durable, high-quality nail polish that is safe to use and promotes nail health. Breathability of this nail polish also facilitates nail growth for weak or damaged nails, and leaves you with stronger and better conditioned nails. Maya nail polish is also free of animal derivatives, gelatin, gluten and alcohol, and is physician-tested, wudu-friendly, and kosher. You can check this YouTube video for more information about the product.
Pros
Cruelty-free
Vegan-friendly
Quick drying
Gluten-free
Devoid of 9 harmful chemicals
Glossy finish
Alcohol-free
Physician-tested
Cons
 If long, healthy nails feel like a forgotten dream, we have just the thing for you! This white non toxic breathable nail polish by Vivre is certified to be water permeable and breathable by SGS Labs in France. This nail polish is free of the 10 most harmful chemicals like toluene, formaldehyde, formaldehyde resins, and camphor, typically found in nail polishes. It has the added advantage of being long lasting, chip-free, and extremely quick drying. The molecules are stacked on top of one another like a brick wall to allow water and air molecules to seep through the spaces and reach the nail bed, making your nails stronger and healthier. So, now you can say goodbye to discolored and brittle nails and never worry about toxic nail polishes again!
Pros
Cruelty-free
Vegan
Free of 10 harmful chemicals
Non-GMO
Quick drying
Long lasting
Cons
White color may turn creamy yellow after a while
 This water permeable nail polish is a growth stimulator and strengthener that helps to fortify the keratin present in your nails, making them resistant to splitting, cracking and peeling. It is infused with chestnut extract to improve the blood circulation to the nails, and its advanced oxygen technology creates a less occlusive air permeable film that increases nail polish adherence. A combination of minerals, including seaweed extract, marine minerals, silicium, as well as vitamins A, C, and E stimulate nail growth and make them healthier and hydrated. This halal nail polish can be used as a base coat with your favorite nail colors, or simply by itself, giving you a beautiful glossy finish. It has a vegan formula and is free of the 12 most harmful chemicals like toluene, phthalates, parabens, formaldehyde, formaldehyde resins, and camphor, typically found in nail polishes.
Pros
Vegan
Cruelty-free
Free of 12 harmful chemicals
Strengthens nails
Contains chestnut extract
Infused with vitamins and minerals
Advanced oxygen technology
Cons
May dry out in the bottle rather fast
 If yellow, brittle nails have been the bane of your life, this halal breathable nail polish has a unique French formula and special molecular structure that allows both moisture and oxygen to reach your nails, keeping them healthy, hydrated, and beautiful. This prevents your nails from drying out, chipping, and yellowing. Enriched with argan oil, this long stay and quick drying halal nail polish keeps your nails healthy, long, and strong. This nail polish doesn't require a base coat and can be applied directly on to nails. This wudu-friendly nail polish is free of 12 harmful chemicals that are typically found in nail polishes.
Pros
Vegan
Cruelty-free
Free of 12 harmful chemicals
Long lasting
Quick drying
Cons
Now that you have been through our review of the 9 best halal nail polishes, let us give you a few tips on how to choose a nail polish that suits your requirements the best.
How To Choose Halal Nail Polish
In terms of halal ingredients, the most obvious thing would be to avoid pork-based products, which includes any fats, oils, emulsions, and by-products. The same would apply to alcohol as well. In case any animal based products are used, you should check whether they are slaughtered by Islamic rules but it's actually next to impossible to confirm if this is the case with the majority of animal-based products. There's also the risk of contamination from pork and alcohol based products. In general, it's very difficult to ensure the ingredients of animal-based products, so it's best to avoid them and, instead, look for nail polishes that are completely free of animal products.
The right ingredients constitute just one part of halal. It's also important to consider how and where those ingredients have been sourced, and how it was produced. When it comes to sourcing, many companies are known for getting their ingredients from developing countries where labor is very cheap. That low cost labour may come at a moral price, such as child labor, inhumane working conditions, and other harmful practices which violates Islamic rulings on the treatment of people, especially vulnerable groups such as children.
In the same way, you also need to think about the treatment of animals. Many companies test their products on animals in cruel and inhumane ways. The best thing is to avoid questionable sources as much as possible, so find a nail polish that avoids animal products and animal testing completely. Sustainable alternatives are also better for your health.
Ensure that your nail polish contains natural ingredients and avoid harmful and toxic materials like alcohol, parabens, acetone, phthalates, toluene, formaldehyde, formaldehyde resin, camphor, xylene, ethyl tosylamide, and triphenyl phosphate or gluten.
 Now that you know what to look for while choosing a halal nail polish for yourself, let us walk you through the benefits that this type of nail polish has over traditional nail polishes.
 Benefits Of Breathable (Halal) Nail Polish
Breathable nail polishes are more permeable and combat water logged nails that prevents them from splitting, chipping, and peeling. Waterlogged nails expand and contract when they hold water, which causes cracking.
Halal polishes ensure that your nails stay healthier as they keep them more hydrated and moisturized, even after applying nail polish. Nails have natural oils that keep them hydrated, flexible, and healthy. Traditional nail polishes trap these natural oils and weaken the nails. Breathable nail polish, on the other hand, allows the movement of oil through and then off the nail. This means your nails don't become overly soft or weak.
Though all nail polishes contain chemicals, breathable polishes tend to contain fewer harsh chemicals when compared with more traditional nail polishes. Most halal nail polishes are between 5 to 12-free, which means they do not contain that number of chemicals. Those chemicals could include anything from alcohol, acetone, parabens, camphor, phthalates, toluene, formaldehyde, formaldehyde resin, gluten, xylene, ethyl tosylamide, or triphenyl phosphate.
Because oxygen can permeate through the polish as it dries, you would require a shorter wait time for your nails to dry completely. It also means less time for smudges to happen as you wait for your nail polish to dry.
Breathable polish just might be more durable than regular polish because the oils that build up underneath traditional polishes can cause it to chip as the polish won't bind properly if oil is present. But with breathable polish, your nail's natural oils can move through and off your nails, which makes your nail polish more durable and it lasts longer.
If you want to give your nails a break between wears, but still want to maintain their length and strength, a breathable base coat provides protection while letting your nail bed breathe.
Halal or breathable nail polish makes it possible to perform wudu, a traditional practice, while maintaining beautifully polished nails.
Now that you know how to choose the best halal nail polish for yourself, and the benefits of it, it's also essential to know how to apply it correctly.
How To Apply Breathable Nail Polish
 Step 1- Always cleanse, file, and buff your nails with a nail color remover, so that all natural oils are removed from your nails before you apply nail polish. This will ensure that your nail polish will bind with your nail better and you will have a longer lasting nail polish.
Step 2- Some breathable nail polishes just require 2 coats to be applied and your job is done. Just make sure that the first coat has dried a bit before applying the second coat.
Step 3– Some halal nail polishes might require both a base coat and top coat. It's always best to follow the recommendations and instructions from the brand.
The Muslim purification ritual or wudu requires washing the female body. Water has to come in contact with all body parts during this Islamic practice and nail polish might prevent it from happening as it covers the nails. But this does not mean that Muslim women have to restrain from coloring their nails with vibrant shades. The best halal nail polishes are specially designed and have a breathable, porous formula that is water permeable. They do not fade but allow oxygen and water to pass through the lacquer and touch the nails during the purification ritual. The products mentioned in our article are cruelty-free and have nail strengthening qualities. Some of these formulas are free of harsh chemicals and are enriched with nourishing ingredients like argan oil and vitamins. However, avoid formulas that have an overwhelming fragrance or dry out in the bottle.
Why Trust Stylecraze
Our author, Chaitra Krishnan, is a makeup enthusiast who is currently keen on keeping a tab on the best halal nail polishes. She has curated this list of nail polishes after carefully researching them, checking reviews online, and browsing through multiple online forums for user feedback. She picked only the top-rated products that enhance the general health of nails.
Frequently Asked Questions
How is a halal nail polish different from regular nail polish?
Halal nail polish allows water and air to pass through, in other words, it's permeable. This is healthier for your nails as these nail polishes use a more porous film former as compared to a traditional nail polish. Some do not require a base coat or top coat and some come with a breathable base and top coat.
How long does halal nail polish last?
Breathable polish may be more durable than regular polish because the oils that build up underneath traditional polishes can cause it to chip as polish doesn't bind properly with oil. In the case of a halal polish, the natural oils of your nails can move through, and eventually, off your nails, which makes your manicure more durable.
Recommended Articles
Best Recommended Vegan Nail Polishes
Best Selling Cruelty-Free Nail Polishes
Best Clear Nail Polish Reviews For Gorgeous Nails
Best Orly Nail Polishes
Best Velvet Nail Polishes
The following two tabs change content below.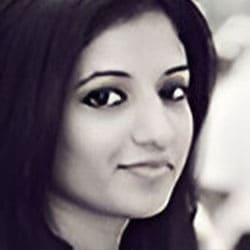 Chaitra has a triple main bachelor's degree in journalism, communicative English, and economics from St. Aloysius College, Mangalore, and a...
more