11 Best Hand Warmer Muffs In 2023
Keep your hands toasty during outdoor activities, even when the weather is freezing.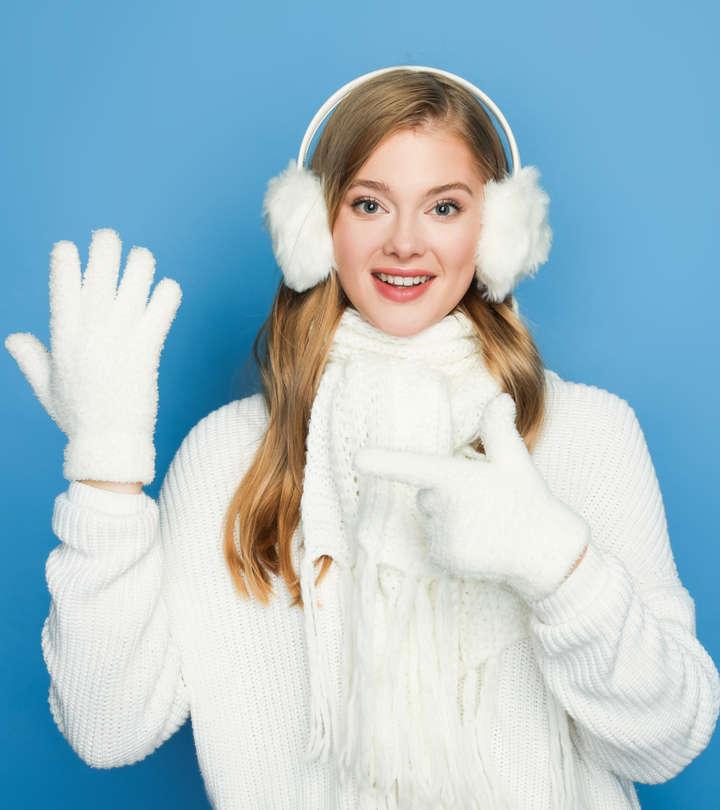 When temperatures drop, a simple layering of clothes cannot keep you from feeling cold. While one can go the extra mile with gloves, hand warmers, and boots, staying warm while doing outdoor sports is not an easy feat. Handwarmer muffs can help you stay warm when fishing or hunting in cold weather. They can help you stay toasty and safeguard you from the harsh elements outside. So we've created a list of the best hand warmers muff to keep you warm and comfy while outside in cold weather.
How Do Hand Muff Warmers Work?
Hand muff warmers are a traditional hand-warming tool that is in the shape of a cylinder. They feature sturdy material like neoprene or polyester on the outside to prevent wind from slipping in. On the inside, they are lined with fleece or wool to keep you insulated. The cylindrical shape has openings on either end to allow you to slip your arms in or out. As they are quite roomy, you could also wear gloves or hold hand warmer packets for extra warmth. They can be fixed on your core or waist with adjustable belts or bands and keep you comfortable when you need to be stationary for long periods of time. Some models also have pockets so you can store essential items and move around hassle-free.
11 Best Hand Warmer Muffs To Stay Toasty On Your Next Hunting Trip
Hunter Safety System is known for their top-notch sports gear and this hunting hand muff is lined with polar fleece for the ultimate warmth. You will find multiple storage pockets on the front and the back to store your essentials on the move. The waistband is adjustable to sit on top of bulky winter outfit so you can stay toasty standing or sitting. With this hunting muff, you can easily keep the elements out and savor your trip.
Pros
 Lined with polar fleece
 Storage pockets
 Adjustable waistband
 Can be used standing or sitting
 Machine washable
 Heated version available
Cons
Price at the time of publication: $39.99
To instantly warm up your hands, Heat Factory comes through with fleece-lined hunting hand warmer muffs. A large zippered pocket sits in the front so you can store some handy tools or snacks. With angled openings, the hunting hand warmer muff has elastic cuffs and stays put with easy access and removal. Adjustable waistbands accommodate all sizes and 2 Heat Factory Body Warmers that last up to 10 hours are also included.
Pros
 Fleece-lined
 Large zippered pockets
 Adjustable waistbands
 Elastic cuffs and angled opening
 2 air-activated body warmers included
 Available in 3 colors
Cons
 Some may find the insulation to be insufficient.
Price at the time of publication: $28.95
HOT SHOT's hunting hand warmer features a lining of Thinsulate Insulation and double polyfill for cold-protected hands. The reversible design of the Hot Shot hand warmer allows you to flip the warmer for a brighter color or use the camo to stay camouflaged when in the woods. A wide adjustable waist belt supplemented with a plastic clasp gives you a good fit along with the soft cuffs on either side. Made of 95% polyester and 5% spandex, this hunting hand warmer pouch is your best friend in the chilly weather.
Pros
 Reversible design
 2 layers of insulation
 Wide adjustable waist belt
 Elastic cuffs
 Plastic clasp for secure fit
Cons
Price at the time of publication: $24.99
This hand warming muff combines functionality with fashion to keep you toasty no matter where you are. Made with faux rabbit fur, the sleeves are thick and shaped to fit your arms without being too bulky. The silk and cotton filling and fleece lining feels soft on the skin and this hunting hand warmer for texting has an interior pocket to fit even an e-warmer. You don't need to let the cold hinder you from going about your day anymore, which is why these muffs also make for a great gift to the women in your life!
Pros
 Available in 6 colors
 Thick and shapely sleeves
 Silk cotton filling
 Interior pocket
 Fleece-lined
 Reversible
Cons
Price at the time of publication: $23.69
One of the best hand warmers for hunting, this one by SAVIOR HEAT has 3 heat settings that can be manually adjusted. The heating area is on the backside of the hand with temperatures ranging from 40°C to 60°C. With the outer fabric being water-repellent, you can stay safe even in the snow or when it's drizzling out. To operate heat, a hidden switch in the pocket keeps you camouflaged with this battery hand warmer muff.
Pros
 Water-repellent
 3 heat settings
 Hidden temperature control button
 Charging indicator light
 Fleece-lined
Cons
 Battery might not be long-lasting
Price at the time of publication: $99
HUNTVP's muff hand warmer contains a lining of a dual-layer thinsulate foam to keep you comfortable standing or sitting. A large front zippered pocket and adjustable straps make it easy for you to stay hands-free during a hunting session. The openings of the camouflage hand warmer are angled to fit your arms better and the elastic cuffs offer a good anti-slip fit. HUNTVP's hunting hand warmers are so efficient you'll want to ditch your thick gloves!
Pros
 Dual-layer foam
 Can be used sitting or standing
 Large zippered pocket
 Adjustable strap with plastic clasp
 Angled muff design
 Elastic cuffs
Cons
 Might be large for people with smaller frames
Price at the time of publication: $23.99
A necessity when out hunting, AMOMO's hand muffs are windproof and feature a double-layer lining of thinsulate foam. The adjustable strap makes it easy for people of all sizes to wear this gear while the elastic hand openings stay on without slipping mid-activity. You can stash your cell phone, wallet, and keys in the large pocket that's upfront. And to prevent you from overheating, the material still remains breathable, making it the warmest hand warming muff.
Pros
 Windproof
 Breathable
 Adjustable strap
 Large pocket
 Elastic openings
 Machine washable
Cons
 Might be small for people with a large build
Price at the time of publication: $24.99
The Mossy Oak Hand Warmer has a waist strap that can be adjusted up to 60 inches and gives a secure fit. 3 storage pockets on the outside give you enough room to carry gear, essentials, and some snacks as hunting can get pretty taxing. On the interior of the hand warming pouch, soft lining keeps you warm through harsh elements. A pull-out phone case allows your phone to stay safe from freezing or dropping while also giving you easy access.
Pros
 3 pockets
 Pull-out phone case
 Adjustable waist strap
 Windproof
 Machine washable
 Drawstrings for fit
Cons
 Some may find the material to be loud.
SITKA offers a hand warmer muff for hunting that can be adjusted at the waist and features a zippered pocket on the outside. It uses the premium Gore-Tex Infinitum fabric aided by windstopper technology and PrimaLoft Silver insulation to keep the cold out entirely. This material is entirely water-repellent, windproof, durable, and breathable to give you maximum protection when out in the wild. If you fancy some extra protection from the cold, an inner pocket is also present.
Pros
 Water-repellent
 Windproof
 Breathable
 Adjustable waistband
 Outside pocket
 Available in 2 colors
Cons
 Material might make a slight crinkle sound
Price at the time of publication: $139
VS-Foru's faux fur hand warmer pouch is available in 2 colors to keep you well-protected from the harsh weather. Extremely soft, you can also reverse the muff to avail thick insulation on the other side. If you or someone you love happens to suffer from constantly cold hands due to arthritis or Raynaud's, this makes for a great gift. As our grandmothers can feel weaker with age, they can find comfort in these hand muffs for the elderly.
Pros
 Reversible
 Thick insulation
 Soft
 Available in 2 colors
 Shapely to fit arms
 Can be used on fancy occasions
Cons
Price at the time of publication: $23.66
This duck hunting hand warmer by ALPS OutdoorZ is made of neoprene which resists water to keep you dry and warm on your trips. A fleece lining on the inside and elastic cuffs stay without slippage and to keep your gear organized, a clear and velcro pocket along with 6 shell loops are provided. This is among the best hunting hand warmers as it also features 2 swivel clips and bottom rings so you can attach some extra gear or waders when on the move.
Pros
 Water-resistant
 Fleece-lined
 Elastic cuffs
 2 pockets and shell loops
 Swivel clips and rings for extra gear
 Adjustable waist belt
Cons
Price at the time of publication: $49.99
Now that we've looked at some of the best hand muff warmers out there, it's time to learn how you can pick the best ones for yourself this winter.
How To Choose The Best Hand Muff Warmers
As hand warmer muffs are designed to keep you warm in freezing temperatures, look for models which offer the best insulation. To hold in maximum warmth, wool is most ideal. You could also go for something that is made of synthetic materials like neoprene as it is water-resistant. This allows you to keep dry even if it is snowing or drizzling out. Furthermore, synthetic fabrics like polyester are better at keeping wind out which can keep you fully cozy. An additional inner lining of fleece or polar wool or layers of thinsulate on the inside is a great option.
Some hand muff warmers offer the option of heat to keep you fully comfortable in low temperatures. They are powered by lithium-ion batteries and feature a switch in one of the pockets to keep it protected from prey and elements. Usually, up to 3 temperature settings are also available so you can customize how hot you want the warmers to get.
When dealing with the harsh cold, it is necessary to stay as comfortable and warm as you possibly can. To ensure this, look for some must-have features in your hand muff warmers: Adjustable shoulder straps or a waist belt allows the hand muff warmers to be attached to your body so you can slip in and out of the sleeves whenever you prefer. As people can be of varying sizes, straps that you can adjust and fix with a clasp are ideal as they stay put when you're on the move.
As hunting or fishing requires you to be mobile at frequent intervals, look for hand muff warmers that have pockets. Velcro or zipper closures are the best as your belongings stay safe without slipping or freezing. You could use these compartments to organize your tools or gear and store some snacks, your mobile phone, cash, cards, or keys. Some warmers also include a special case for your phone to prevent it from freezing or breaking even if it happens to slip. Pockets and loops allow you to go hands-free without having to carry your essentials separately or having to leave them behind.
Camouflage patterns and dark colors are ideal when you're outdoors hunting as this decreases visibility. However, if you're looking for something to use on a daily basis or even at home, brighter colors can be chosen.
Why Trust StyleCraze?
Shreya Vishwanathan, the author, advocates good health and is a fitness enthusiast. For this article, she has researched a wide range of hand warmer muffs and scrolled through hundreds of reviews to narrow down on the products listed above. These muffs, made of sturdy material like neoprene or polyester on the outside and fleece or wool on the inside, keep your hands warm in the chilling cold and are comfortable to wear.
Frequently Asked Questions
Do hand warmers keep you warm?
Yes, they are made with a windproof material and contain a lining of fleece or some other insulation to keep you warm.
How long does it take for hand warmers to heat up?
Hand warmers activate when out in the air and once shaken up, they start working within 20 minutes. They can be placed in hand muffs to keep them extra warm.
What are the disadvantages of hand warmers?
As their main purpose is to help you stay warm, hand muff warmers have no disadvantages.
How many times can you use a reusable hand warmer?
You can reheat and use a hand warmer as often as you require until the product stops functioning. Their longevity varies from brand to brand.
What are 3 different types of hand warmers?
Hand warmers can be either battery-powered, super-saturated solutions, or air-activated.
Are hand warmers safe for the skin?
Yes, hand warmers are safe for your skin. However, make sure that the heat is not scorching your skin. Also, if you are using a chemical warmer, make sure that the chemical does not come in contact with your skin.
How do you reuse hand warmers?
Different hand warmers are reheated in different ways. If it comes with inserts, you must reheat them before putting in. Some hand warmers are battery-powered, while you have to snap the chemical ones so that it starts heating.
Recommended Articles