9 Of The Best Wigs With Headband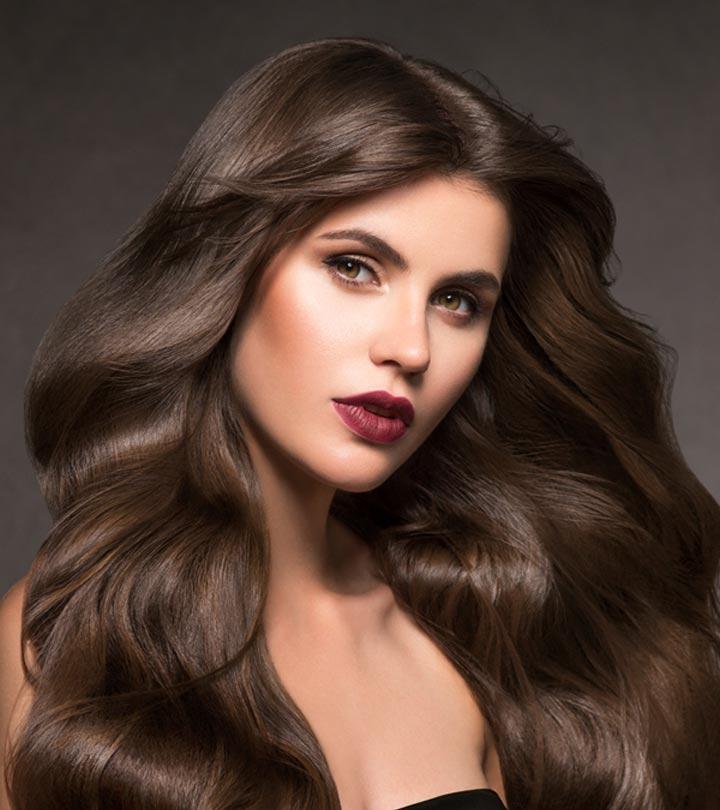 When it comes to purchasing wigs, we often go for bestsellers and highly reviewed products. So we've compiled a list of 9 of the best selling wigs on Amazon for those of you who are interested in purchasing more natural-looking wigs. Have you been struggling to find the right kind of wig for your face type? Or maybe, it's time for Comic-Con and that groovy half-shaved look of yours just won't cut it? Whatever your reasons, we've got a few products lined up to suit every face shape in the book. If you've never tried a wig before and you're worried about the hassle of choosing the right one, check out this list that we've curated for you. We're sure you will find something that will suit you perfectly.
If you've been on the lookout for a synthetic wig that feels as natural as one made of human hair, look no further. This lovely wig has a rose net design that makes it super comfortable and easy to wear. The texture of the wig is perfect for African American women and has adjustable straps to fit your head like a glove. What's more, this stylish wig features not one but two colors to give you a natural-looking sun-streak effect. Whether you are a newcomer or someone who is experienced, this headband wig is perfect for you.
Pros
Natural-looking
2 different colors
Thick and fluffy
Value for money
Easily adjustable
Cons
The parting of the wig isn't that great
A little bulky in the front area
Can't be combed
Product Link
Looking for an affordable extension for your natural hair? Give this synthetic curly-haired wig a shot. The best thing about this wig is that you can cut and style it any way you want. It can even be permed and washed as per your desire. This highly rated wig is a must-have for the modern busy woman. Wear this wig to add that extra wow factor to your look.
Pros
Fluffy and natural-looking
Adjustable
Affordable
Easy to wear
Cons
Might be a bit smaller than shown
Color might not suit everyone
Product Link
This durable wig is good if you want something that will give you a band for your buck. It packs quite the punch with heat resistance and a relatively thinner and more lightweight material. The curls on the wig are soft, bouncy, and shiny, much like the texture of natural hair. This headband wig is perfectly suited for African American women who want their hair to be of low maintenance yet look natural and unique in its own way. To wash it, you just need to use a mild shampoo and rinse it thoroughly in cold water.
Pros
Super soft and bouncy
Lightweight
Easy to wash
Comfortable to wear
Cons
Length might not suit everyone
Headband is visible
Product Link
This premium quality wig is perfect for those who want to experiment with longer hair. The super soft headpiece contains an open-welf structure that makes the African American headband wig lightweight and ensures your scalp stays cool. The two  straps can be adjusted to suit different head sizes. Also, the synthetic hair fibers are heat resistant, hence allowing you to style it to suit your personal tastes.
Pros
Lengthy
Lightweight
Easy maintenance
Heat resistant
Cons
Visible hairband
Might take a little time to get used to
Product Link
This lovely dark brown wig is made of high quality synthetic fiber that has been exported from Japan. The natural, long wig is perfect for those who are looking for a durable item that will require no adjustments once worn. You can wear this wig on a regular work day or when you want to mix things up and style your hair for a long-hair look. The wig headband is stretchable and very comfortable for daily wear.
Pros
Cons
Color is slightly lighter
Product Link
If you love a naturally wavy hair texture, this premium headband wig made with synthetic fiber is just the one for you. This high-density black hair wig allows you to create various hairstyles like a ponytail, half-up, or bun effortlessly. It comes with an adjustable side velcro at the back with three combs and glueless headbands for easy use. Washing it is an easy task as it stays tangle-free and sheds no hair. The silky and soft body wave headband fits almost everybody.
Pros
Natural-looking hair
Easy to care for
Comes with 3 combs
Glueless headband wig
Tangle-free
No shedding
Cons
Might not fit every head size
Might get tangled and messy
Product Link
This Soft Curly Headband Wig by Chantiche is made of 100% natural human hair. It is silky, soft, tangle-free, and does not shed. This wig can be dyed, curled, bleached, straightened, and styled according to your preference. It is equipped with four combs and adjustable straps that take only two minutes for installation. The headband is made of elastic ice silk that is breathable and comfortable to wear.
Pros
Made of 100% unprocessed human hair
Breathable
Soft and stretchable
Easy to install
No glue required
Comes with 3 headbands
Cons
None
Product Link
If strawberry blonde has always been a color you've wanted to try, then this is the wig for you. This long, curly wig is heat resistant and extremely breathable. Easy to wear, the black hairband secures the wig into place and ensures it doesn't come loose easily. The cap has front and back combs to provide you with a more secure fit. This wig is resistant to heat and you can use hair spray to set it into place.
Pros
Imported premium synthetic fibers
There are front and back combs for a secure fit
Breathable
Cons
Color might not suit all
Length on the hairpiece will appear differently from person to person
Product Link
If you're looking for a no-frills slick bob look, then this is the wig of your dreams. The durable hair band is comfortable and fits the average woman very well. The wig is pretty unique in that it has a very unique golden brown color and is quite easy to adjust. The hooks inside can be adjusted to fit different head sizes. Style this wig with a classy evening dress or a peppy mini skirt.
Pros
Easy to maintain
Compact
Easily adjustable
Cons
Color might not suit everyone
Product Link
This brings us to the end of the list. We're hoping this list helped you choose the right option for your budget and style choices. In the end, you have to select a wig that goes well with your complexion and looks as close to your natural hair structure as possible. Let us know which wig you see yourself sporting in the comment section below.
Recommended Articles