The 9 Benefits Of Chicory Root – The Coffee Substitute That Solves Your Problems
Chicory is a  popular coffee substitute (yes, you read that right!) that can also be used in the place of ice creams, dressings, and even margarine – thanks to its creamy feeling in the mouth. But what probably sets it apart is its powerful benefits. We mean what we say. Once you get to know the root's goodness, you will make it a regular part of your diet. Just read on.
Table Of Contents
What Is Chicory Root? How Can It Be Good For You?
The root comes from a plant of the dandelion family that bears bright blue flowers. It appears wood-like and is fibrous.
Given the root is rich in fiber, it boosts digestive health. It has natural laxative effects on the body. It contains decent amounts of manganese, which supports the healthy formation of bones and tissues. It also contains inulin, a type of probiotic that boosts immunity.
There are more ways chicory root can be beneficial to you. And to know those, you need to keep reading.
What Are The Benefits Of Chicory Root?
1. Chicory Root Reduces Stress
It has been proven that excess caffeine can aggravate stress. In fact, repeated caffeine consumption, combined with stress, can increase your cortisol levels and make things worse (1).
But as chicory contains no caffeine, it can replace your cup of coffee and reduce your caffeine consumption – thereby helping reduce your stress levels.
2. Aids Diabetes Treatment
Studies have shown that chicory root extract can increase the levels of adiponectin, which is a protein that regulates blood glucose levels. This way, it can delay or even prevent the onset of diabetes (2).
Another study states how chicory extract can be used as a natural dietary supplement for slowing down the progression of diabetes (3).
3. Boosts Liver Health
One 2015 medical review spoke about the ability of chicory root extract to protect the liver from free radicals. This way, it can cut the risk of possible liver toxicity.
In yet another Egyptian study, chicory extract was found to reduce oxidative stress and prevent cell damage in the liver. When taken along with celery leaves, the mixture could reduce the symptoms of liver diseases (4). The root can also diminish liver injuries in certain circumstances.
4. Helps Fight Inflammatory Arthritis
Studies show that bioactive extracts of chicory root can have a potential role in treating osteoarthritis (5). Plant polyphenols combat inflammation. So, if you are suffering from inflammatory arthritis, chicory root can be a good remedy.
There are studies to support this – intake of chicory had resulted in an enhanced functioning of red blood cells (6). This is because the body responds to inflammation by restoring damaged cells to their original condition (7). All this means you can use chicory root to aid treatment of arthritis or gout symptoms.
5. Helps Fight Cancer
Though we need more research on this, certain sources promote the anticancer activities of chicory. The root extract showed antiproliferative activity on skin cancer cells.
But to determine if chicory is also effective in fighting other forms of cancer, we need to wait for more research.
6. Might Treat Kidney Disorders
Given the diuretic properties of chicory, it can increase urine volume and eliminate toxins from your system. This might benefit the kidneys in a way.
But if you are suffering from kidney disorders, use chicory only as a complementary remedy to your medications. And consult your doctor about its use as research is limited in this regard.
7. Boosts Digestive Health
The inulin in chicory works as a powerful prebiotic – it helps deal with a number of intestinal conditions, some of which include digestion, acid reflux, and even heartburn.
Inulin also works as a natural fiber and eases constipation. This means a smooth and regular digestive process, which can also mean a reduced risk of colorectal cancer.
8. Can Help Treat Eczema And Candida
Caffeine can weaken your immune system by stressing your adrenal glands, and this, in turn, can halt the healing of candida. A strong immune system is a must for treating candida. Hence, chicory can be a good substitute for your habitual coffee. It appears and tastes like it, but doesn't have the ill effects of caffeine (in this aspect).
Also, the inulin in chicory can help your gut bacteria flourish – this also aids candida treatment.
Chicory root can also help treat eczema. You just need two teaspoons of ground chicory root and a glass of boiling water. Put the two on a steam bath for about 30 minutes, after which you can allow it to sit for 30 more minutes. Wet gauze bandages with the liquid and apply them to the affected areas. You can cover the bandage with a plastic wrap and leave it on for about 30 minutes. Repeat every morning and night for a week.
9. Chicory Root Can Aid Weight Loss
This, again, can be attributed to the inulin in chicory root. Studies show that inulin can aid weight loss, especially in patients with prediabetes (8).
Also, the prebiotic effects of inulin can prevent constipation and encourage effective excretion – and this also helps maintain healthy weight.
We are done with the benefits. But do you know how to take chicory? There are a few ways you can do it.
How To Take Chicory Root
Some of the most popular methods include:
Firstly, wash and slice the roots. Roast them in an oven. Cook them until they turn dry brown. Grind the roots in a food processor. The consistency must be similar to ground coffee. You can brew ground chicory alone or with coffee. With coffee, you can take one teaspoon of chicory with one tablespoon of ground coffee. Simply mix in hot water. Sit back and enjoy.
You can cut chicory and coat the sides with olive oil. Halved or quartered chicory heads work best on a grill. After setting the heads on the grill, they should be cooked in 10 minutes. You can have it on its own or drizzle it with lemon juice.
This involves the leaves as well. Steam the leaves, along with the chicory root, in a steamer basket for about 5 minutes. You can then add them to salads or pasta.
These are the ways you can take chicory and avail its wonderful benefits. But wait – what is responsible for these benefits? Chicory's varied nutritional profile.
What Is The Nutritional Profile Of Chicory Root?
Nutrition Facts Serving Size 60g
Amount Per Serving
Calories 44
Calories from Fat 1
% Daily Value*
Total Fat 0g
0%
Saturated Fat 0g
0%
Trans Fat
Cholesterol 0mg
0%
Sodium 30mg
1%
Total Carbohydrate 11g
4%
Dietary Fiber 0g
0%
Sugars
Protien 1g
Vitamin A
0%
Vitamin C
5%
Calcium
2%
Iron
3%
Vitamins
Amounts Per Selected Serving
%DV
Vitamin A
3.6IU
0%
Vitamin C
3.0mg
5%
Vitamin D
~
~
Vitamin E (Alpha Tocopherol)
~
~
Vitamin K
~
~
Thiamin
0.0mg
2%
Riboflavin
0.0mg
1%
Niacin
0.2mg
1%
Vitamin B6
0.1mg
7%
Folate
13.8mcg
3%
Vitamin B12
0.0mcg
0%
Pantothenic Acid
0.2mg
2%
Choline
~
Betaine
~
Minerals
Amounts Per Selected Serving
%DV
Calcium
24.6mg
2%
Iron
0.5mg
3%
Magnesium
13.2mg
3%
Phosphorus
36.6mg
4%
Potassium
174mg
5%
Sodium
30.0mg
1%
Zinc
0.2mg
1%
Copper
0.0mg
2%
Manganese
0.1mg
7%
Selenium
0.4mcg
1%
Fluoride
~
No matter how varied its nutritional profile is, there are certain things about chicory root we need to be wary of.
What Are The Side Effects Of Chicory Root?
Issues During Pregnancy And Breastfeeding
The root might trigger menstruation and miscarriage. Hence, it is not recommended during pregnancy. We don't have enough research about its effects during breastfeeding – so, stay safe and avoid use.
If you are allergic to ragweed or related plants, you might be allergic to chicory as well. If you are allergic to marigold, daisies, chrysanthemums, etc., please consult your doctor before using chicory root.
Since chicory can stimulate bile production, it might be an issue for individuals with gallstones. Hence, avoid its use and consult your doctor.
Conclusion
Let's start taking a second look at chicory root – not only because it can be a substitute for coffee but also for its wondrous benefits.
Tell us how this post has helped you. Leave a comment in the box below.
Expert's Answers For Readers' Questions
What is the difference between chicory root and psyllium husk?
Psyllium husk comes from a herb called Plantago ovata, and one way it is similar to chicory is its fibrous characteristics. And the difference between the two is that while chicory is a root, psyllium husk is a seed.
Where to buy chicory root?
You can get the root from your nearest supermarket or health food store. You can also get it online at Amazon or Walmart.
References
1. "Cortisol responses to mental stress…". US National Library of Medicine.
2. "Effects of the extract from…". US National Library of Medicine.
3. "Effect of chicory seed extract…". US National Library of Medicine.
4. "Hepatoprotective effect of feeding…". US National Library of Medicine.
5. "Phase 1, placebo-controlled, dose escalation…". US National Library of Medicine.
6. "Thrombosis preventive potential…". US National Library of Medicine.
7. "Red cell deformability…". Annual Reviews.
8. "A randomized controlled trial…". US National Library of Medicine.
Recommended Articles
The following two tabs change content below.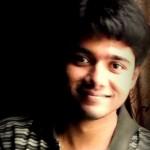 Latest posts by Ravi Teja Tadimalla (see all)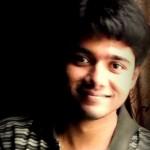 Ravi Teja Tadimalla
Ravi Teja Tadimalla is a Senior Content Writer who specializes in writing on Health and Wellness. He graduated from SRM University, Chennai, and has been in the field for well over 4 years now. His work involves extensive research on how one can maintain better health through natural foods and organic supplements. Ravi has written over 250 articles and is also a published author. Reading and theater are his other interests.