10 Best Heat Protection Spray For Hair In India (2023)
These hair-protecting formulas can make frizz a thing of the past and limit damage.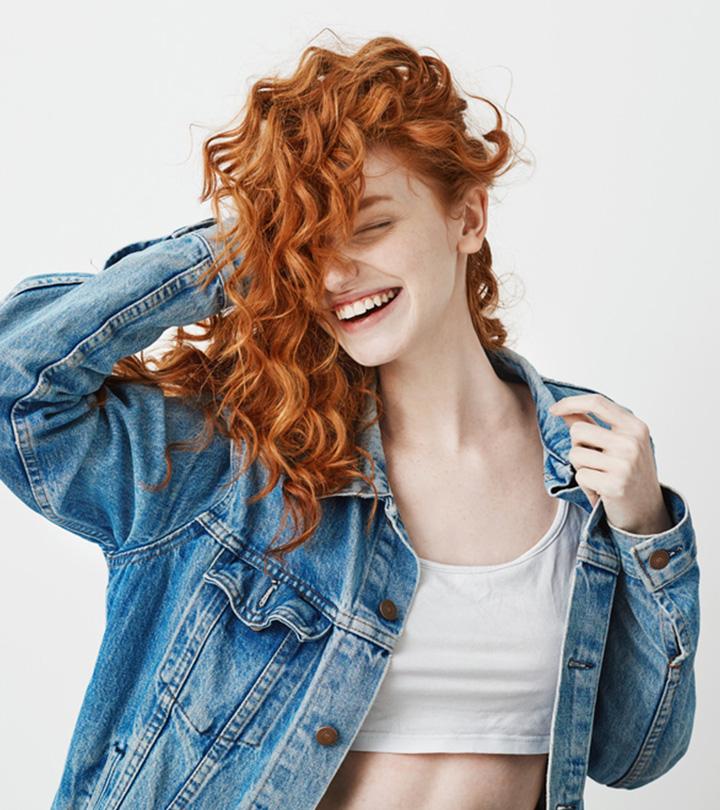 Is poker-straight hair your go-to look? Or do you love to curl your luscious locks to keep it trendy? Either way, get yourself a heat protection spray to keep your hair healthy and happy. Regular heat treatment can damage your hair and can cause frizz, thinning, and dullness.
So even though styling your hair feels great at the moment, it can cause a great deal of damage to your hair.
A heat protection spray will shield your hair from heat damage by forming a layer on the strands. They are available in many forms such as mousse, gel, serums, and sprays. So, before you start your blow-drying and straightening regimen make sure to use the best heat protection spray. Worried which one to choose from with the wide range of products available today? Do not fret, because we have a list of the 10 best heat protection sprays for your locks. Scroll down to read more!
Top 10 Heat Protection Spray for Hair in India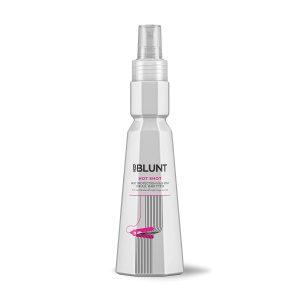 BBLUNT Hot Shot – Heat Protection Hair Mist effectively prevents damage caused by hair styling tools – blowers, curling, and straightening irons. The hair mist protects from sun damage and fights frizz. It effectively detangles the hair and makes styling easy. The provitamin B5 and grapeseed oil lock moisture in the hair. This hair mist effectively provides heat protection up to 230°C.
Pros
Sulfate-free
No SLS
No Parabens
Suitable for all hair types
Lightweight
Cons
The packaging may be a bit flimsy.
This Arvazallia Professional Grade Thermal Heat Protectant Plus is formulated using argan oil that moisturizes, conditions and gives a soft, silky and smooth texture to your precious hair. It contains anti-frizz and detangling agents that improve flexibility making them more manageable This product has a lightweight, advanced 2-layer protection technology that penetrates the hair follicles and repairs the damage caused by hairdryers, curling irons, and other heat styling and drying tools.
Pros
Effective on all hair types be it natural, permed hair or even wigs
Prevents breakage and split ends as well
Leaves behind a refreshing smell
Cons
May make hair greasy
May have a strong smell
Price at the time of publication: ₹10.99
The TRESemme Thermal Creations Heat Tamer Spray is an advanced formula designed to help damaged hair from excessive use of blow dryers and other hair styling appliances. It guards your hair against heat and friction and restores vibrancy to the dried-out and damaged hair. It helps keep your hair shiny and incredibly soft. It has a sweet smell and adds volume to your hair. The tamer spray goes to the extent of standing up to iron curls and flat irons giving perfect hair protection from heat. It is infused with a moisture-locking vitamin complex and heat-activated formula designed to hold shape without getting damaged.
Pros
A must product for all hair textures
Gives hair a smooth glossy finish
Hair smells amazing post use
Cons
Slightly overpriced
Excessive use could make hair sticky
The Klein Natural Hair Heat Protection Spray is packed with vital ingredients like flaxseeds, rice water, grape seeds, aloe vera and green tea. Formulated with all these powerful natural ingredients it stimulates hair growth, maintains elasticity and strengthens them.  It is free from harmful chemicals like alcohol, parabens, silicons, and sulfates and therefore can be used as a conditioner that will help rid one of rough and frizzy hair. 
Pros
Has a 2-year shelf life
Provides both protection and nourishment
Makes everyday hairstyling a hassle-free process
Cons
Price at the time of publication: ₹14.09
TRESemme Keratin Smooth Heat Protection Shine Spray is formulated with keratin and marula oil that help protect your hair from heat damage, making it look gorgeously smooth and shiny. This lightweight spray with a mild fragrance provides a glorious finish to the hair. This spray has a long-lasting effect. 
Pros
This product provides 5 benefits in 1 system
Specifically formulated heat protectant
Budget-friendly
Cons
Some users reported drying of hair post usage
The Wella Professionals Eimi Thermal Image Heat Protection Spray is a well-known professional brand with a variety of high-performance hair care products. This is a 2-phase spray that helps protect from heat damage while styling your hair. Phase 1 is a formulation that nourishes the hair and protects it from heat damage, while phase 2 makes your hair smoother.
Pros
Ideal for styling purpose
It is super light giving a super-smooth feel to the hair
Budget-friendly
Cons
The Sebastian Professional Trilliant Heat Protecting Spray formulated with rock crystals extracts, this lightweight hair spray gently conditions hair, giving that extra shimmery look. This spray protects hair from heat, thereby giving it an extra bounce to it. This spray should be used sparingly for heat protection and smooth shine. It rejuvenates the hair and smells good too. The application is made easy due to the smooth movement of the pump. 
Pros
Works well on damp hair
Adds sparkling shine to the hair
Gives body to the hair
Cons
May cause your scalp to itch
L'Oreal Studio Line Hot & Straight Hair Spray comes in a 200 ml pack. This straightening styling spray is designed to create a long-lasting smooth and polished natural-looking style. It can stay for up to 3 days giving an anti-frizz and anti-humidity polished look. It is formulated for use with hairdryers and straighteners up to 230°C heat protection. 
Pros
Use a comb for even distribution of the formula
Ideal for frizzy hair
Makes hair soft and shiny
Cons
Just Peachy KerArgan Heat Protect Spray with keratin, vitamin E and argan oil. This spray protects hair from heat and sun damage. Besides it also helps control frizz giving 100% smoother and softer hair for almost 3 days. It is sulfate and paraben-free. The hair cuticles absorb the keratin giving the hair a full and glossy look. This KerArgan Heat Protect Spray is free from animal abuse. 
Pros
Protects from heat damage
Suitable for all hair types
Cruelty-free
Cons
L'Occitane Heat-Protective Control Mist is made using essential oils and moisturizing jojoba oils. This multipurpose spray is infused with an all important ingredient that acts as a heat shield protecting hair damage from hair straighteners and blow dryers upto 230°C. This spray protects and controls dry and unmanageable hair making them smooth and silky to touch. The L'Occitane Heat protective Mist can be sprayed over wet or dry hair as per your choice prior to styling it. 
Pros
Silicon-free heat control spray
Combined with essential oils it provides fragrance upon spraying
Can be used on all hair types
Cons
While choosing the best heat protection sprays for your tresses it is important to realize that regular use of heat treatment on your hair tends to take a toll on it. Our list of the best heat protection sprays will help you keep your hair happy and healthy!
How To Apply Heat Protection Hair Sprays?
Applying heat protection spray on your hair will prevent it from the damage that occurs due to a high amount of heat from your styling devices. Here are a few tips and tricks to use while using heat protection hair spray.
It is important to use heat protection hair sprays before the use of styling equipment as applying it post styling will be ineffective in protecting your hair against harmful heating.
Flipping your hair while applying the heat protection hair sprays will help cover it evenly throughout all the layers of hair.
Use heat protection on wet hair as this will ensure even distribution of the product.
Comb your hair post application as this will also allow the heat protection hair spray to coat all the strands of hair.
While applying the hair spray hold the bottle at least at an arm's length away from your hair.
How To Choose The Best Heat Protection Hair Sprays
Choosing a hair protection spray is fairly easy if you consider the following points;
Read the ingredients on the packaging and go for the one that offers the most amount of protection against heat. This includes the 2 most common silicones- cyclomethicone that forms a protective coating on your hair and dimethicone which keeps your hair smooth while preventing moisture loss due to excessive heat.
Moisturizing content in the hair spray is another important point to consider as during heat treatment there is a significant amount of loss of moisture from the hair.
Frizz is an after-effect of using too many heating appliances on your hair. So make sure you choose a heat protection hair spray that helps control and tame frizz.
Keratin is a hair protein and using products that are rich in keratin strengthens your hair and increases its water retention.
A spray nozzle is always preferred when applying heat protection hair spray as it allows even application of the product.
That's all from us, folks! With this post, we brought to you a carefully curated list of the 10 best heat protection hair sprays that you can get in India in 2023. We hope that you found the list helpful and the buying guide quite informative. So, what are you waiting for? Get your hands on one of these great products now!
Frequently Asked Questions
Is heat protection spray good for hair?
Yes, heat protection sprays are necessary to protect your precious hair from the damage caused by excessive use of heat styling tools.
Can you put heat protectant on wet or dry hair?
Heat protectant spray is best used on wet hair as there is more even distribution of the product on wet hair
Does leave-in conditioner protect hair from heat?
Leave-in conditioners are useful to protect hair strands prior to using heat styling tools. They also prevent any damage that maybe caused by these tools.
What happens if you avoid heat protection spray while styling your hair?
Regular styling of your hair by using hot tools without the use of heat protection can cause harm, dry out your hair, and cause breakage and dullness.
The following two tabs change content below.