11 Best Hemorrhoid Creams Of 2021 For Instant Relief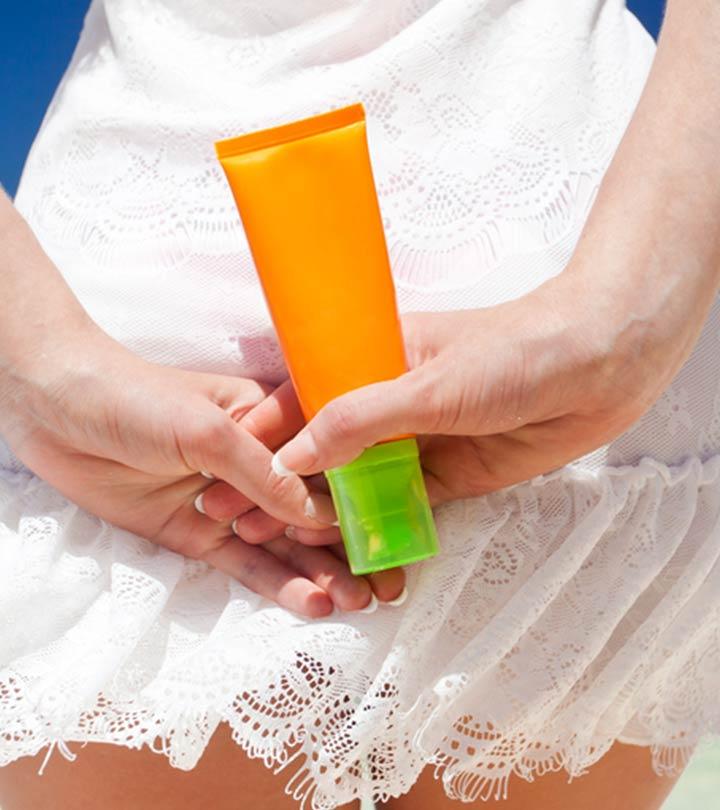 Talking about hemorrhoids can be uncomfortable and embarrassing, but what's worse is dealing with it. The enlargement of the blood vessels in the area caused by a string of things, including pregnancy, constipation, straining during a bowel movement, childbirth, weight lifting, and even prolonged sitting or cycling, can lead to this painful condition. Dealing with the itching, swelling, or inflammation of hemorrhoids can be a herculean task, but fortunately, there are suitable solutions.
Once you have been diagnosed with hemorrhoids, it's essential to find out what exactly caused it so that you know how to tackle the situation. Hemorrhoids can be both internal and external, and the good news is that there are many hemorrhoid creams available over the counter that reduce swelling, pain, itchiness, and inflammation. Say Goodbye To Pain With The 11 Best Hemorrhoid Creams Of 2021
Say Goodbye To Pain With The 10 Best Hemorrhoid Creams Of 2021
Are you bothered by pain, itching, and swelling because of hemorrhoids? Made with a combination of natural herbs recommended by Chinese medical practitioners, this natural hemorrhoid cream is highly effective. This cream is made from a powerful blend of aloe vera, cactus, and other natural herbs and gives relief from pain, burning, and itching while reducing swelling and bleeding hemorrhoids. This professional and odorless herb is recommended for use twice a day, and its natural formula is designed to relieve your pain effectively. 
PROS:
100% herbal
Odorless
Easy to use
No harmful chemicals
Doctor-recommended
CONS:
It may cause a cold and tingling sensation on application, which may not be liked by all.
If you felt a pain-free existence was an impossible dream, do try out this good hemorrhoid cream to make it a reality. With the effectiveness of 7 traditional Chinese medicines, this ointment soothes, relieves, and heals inflamed, anal fissures, and painful hemorrhoids. This cream not only shrinks swollen hemorrhoid tissue but also reduces inflammation and pain. It also removes toxic materials and damaged tissue and stimulates new tissue growth.
PROS:
Non-greasy
Provides immediate relief
No harmful chemicals
Made with traditional Chinese medicines 
CONS:
Some may find its smell undesirable
This natural cream is meant for providing fast relief from anal fissures and hemorrhoids pain. It is a powerful combination of witch hazel, arnica, yarrow, and seventeen other ingredients that give instant relief from swelling, burning, thromboses, bruises, and pain. This fast-acting formula eases all symptoms related to hemorrhoids. It even removes damaged, decayed tissues and stimulates new tissue growth. Made with natural ingredients, it is safe to use during pregnancy and as a part of postpartum care as well.
Pros
Fast-acting formula
Natural ingredients
Gentle for all skin types
Can be used during pregnancy and postpartum care
No harsh chemicals
Cons
Might cause a burning sensation in some people
Greasy consistency
If hemorrhoids have made you shed tears, try this fast-absorbing and easy-to-apply natural OTC hemorrhoid cream. It effectively relieves pain, itching, burning, bleeding, and discomfort and reduces swelling and inflammation. Organic ingredients like witch hazel, white oak bark, avocado oil, coconut oil, lavender oil, grapefruit essential oil, olive oil, vitamin E, beeswax, and organic oatmeal kernel prevent future recurrences and accelerate the recovery. So, what are you waiting for? Bring home this one right away! 
PROS:
Cruelty-free
Fast-absorbing formula
100% natural and organic ingredients
No harmful chemicals
CONS:
May leave an oily residue in some cases
Considered the holy grail of hemorrhoid treatment, this topical anesthetic contains 5% lidocaine that provides fast relief from pain and discomfort. It's recommended by colon and rectal surgeons to help control painful symptoms like itching and burning. Convenient and effective, this numbing hemorrhoid cream makes it simple for you to manage your condition and allows you to get through your day easier as it forms a protective layer on the inflamed tissue and reduces swelling. 
PROS:
Contains 5% lidocaine
Fast-acting formula
Doctor-recommended
Convenient to use
CONS:
Some may feel its effect doesn't last too long
If you are looking for some serious pain relief because of hemorrhoids, this cream is formulated with 4% lidocaine and effectively numbs external and internal pain and discomfort. Enhanced with effective ingredients, this medication shrinks hemorrhoidal tissue, reduces inflamed fissures, swelling, and bleeding. Infused with anti-inflammatory aloe vera, peppermint oil, chamomile, ginseng, and vitamins, this is one of the most effective hemorrhoid creams. Lecithin, safflower oil, amino acids, and corn oil moisturize and lubricate the sensitive passageways and protect inflamed tissue. It's gentle and safe for all skin types and comes with 3 applicators included. 
PROS:
Hypoallergenic
Refreshing scent
Contains natural ingredients
No harmful chemicals
CONS:
The applicator may cause discomfort
Relief from itching, pain, swelling, or inflammation — put your finger on any of these issues, and this hemorrhoid cream offers a solution. It protects and soothes irritated skin and works well both as an internal hemorrhoid cream and external hemorrhoid cream. It contains herbal ingredients like pseudo-ginseng, natural menthol, and vitamin E. These ingredients shrink swollen hemorrhoids, reduce inflammation and pain, clear away decayed tissue and toxic materials that may stimulate new growth. This cream is smooth, non-oily, and easy to apply and deserves a try. 
PROS:
Herbal ingredients
Non-greasy
Reliable and effective
No harmful chemicals
CONS:
Some may find the consistency too thin 
If you are losing hope because of anorectal itching, burning, and discomfort associated with hemorrhoids, give this hemorrhoidal cream a shot that promises fast relief. A combination of fast-acting ingredients helps relieve the pain, itching, inflammation, and discomfort associated with hemorrhoids. As one of the best hemorrhoid creams, it offers dual-action treatment both as an anesthetic and vasoconstrictor and makes bowel movements less painful. It can be applied externally to the affected area with a thin layer up to 4 times daily for best results. 
PROS:
Fast relief
Proven formula
No harmful chemicals
Both anesthetic and vasoconstrictor
CONS:
Some feel that the effects may not be long lasting.
This smooth cream formula with aloe vera is an anti-hemorrhoid cream for soothing inflamed and itchy hemorrhoids. It contains glycerin, phenylephrine, pramoxine, and white petrolatum and provides pain relief for irritating hemorrhoids, and works fast to soothe pain burning, itching, and discomfort. The fast-acting formula shrinks blood vessels and numbs nerves for instant relief. Trust us when we say this is the best thing you can do for your painful condition. 
PROS:
Quick relief
Proven formula
Reliable and effective
No harmful chemicals
CONS:
Constant re-application may be required
This over the counter medication for hemorrhoids may be a lifesaver as the 5% lidocaine gives relief to pain, itching, and burning caused by hemorrhoids. This anti-itch hemorrhoid cream contains a powerful topical anesthetic that quickly relieves pain, burning, and itching in external and internal hemorrhoids. Lidocaine is a well-known and effective local anesthetic that prevents pain by blocking the signals at the nerve endings in the skin, thus providing instant relief from your anorectal maladies. So there is no need to suffer in silence or with tears any longer. 
PROS:
Contains lidocaine
Not greasy
Fast-absorbing formula
No harmful chemicals
CONS:
Some may not find the numbing sufficient
HemAway soothes away all the pain, burning, and itching you may have been experiencing because of hemorrhoids. It contains 5% lidocaine and has a unique, fast-acting, long-lasting formula available that temporarily relieves the pain, burning, and itching due to hemorrhoids, anal fissures, and other anorectal issues that can disrupt your life. This all-natural hemorrhoid cream contains permeation enhancers so that there is quick absorption and quick relief. It also contains aloe vera, grape skin extract, and vitamin E to heal and soothe the sensitive area.
PROS:
Contains lidocaine
Contains natural ingredients
Odor-free
Non-greasy
cGMP certified
CONS:
Now that you have through our review of the 10 best hemorrhoid creams, we will give you a few pointers on how to choose the best hemorrhoid cream for your requirements, and what ingredients to look for while buying a hemorrhoid cream, so that you can make an informed decision.
How To Choose Best Hemorrhoid Cream 
People with dry skin should choose an ointment over a cream. The oil present in the ointment will retain moisture in the skin and will also act as a lubricant, making the passing of stool a less uncomfortable experience. On the other hand, people with oily skin should use a cream over an ointment because the active ingredients present in a cream will be absorbed faster by the skin than anointment. This is because creams are water-based while ointments are oil-based, and if you already have oily skin, the active ingredients will take longer to get absorbed. Hence, we recommend people with dry skin must use ointments and oily skin use creams for faster pain relief.
It's best to choose a product that treats specific symptoms for targeted relief. If you are suffering from pain due to hemorrhoids, you should go for a product that offers pain relief, and if the main issue is itchiness, you should go for an anti-itch product. Always read the label and find a product that deals with your specific problem.
Both creams and ointments do an excellent job in treating external hemorrhoids, but an external hemorrhoid cream may not work as well for internal hemorrhoids. For external hemorrhoids you can also apply a topical cream, and use a medicated suppository for internal hemorrhoids. Hence it's essential to read the label before choosing a suitable product.
Ingredients like witch hazel, coconut oil, aloe vera, vitamin E are all very soothing for hemorrhoids and reduce pain and itching. Lidocaine, which is a topical anesthetic, is also very helpful in pain relief.
What Ingredients To Look For In Hemorrhoid Creams
Many hemorrhoid treatment creams contain the active ingredients hydrocortisone or phenylephrine. Hydrocortisone is a steroid, which helps to relieve the itching and inflammation caused by hemorrhoids. Phenylephrine, on the other hand, is a vasoconstrictor, which shrinks blood vessels.
Some topical anesthetics contain 5% of lidocaine that provides fast relief from pain and discomfort. Some hemorrhoid creams numb the nerves and provide temporary relief from pain and other aches. These numbing ingredients include benzocaine, dibucaine, and pramoxine.
Witch hazel is an astringent that shrinks blood vessels and temporarily soothes the burning and itching caused by hemorrhoids. Other natural ingredients that are soothing and reduce pain and itching are coconut oil, aloe vera, and vitamin E.
Hemorrhoid rectal creams often include a protectant, like zinc oxide, mineral oil, lanolin, glycerin, or starch, which forms a cover over the delicate tissues to prevent irritation and excessive drying and irritation and also protects the tissue while it heals.
Discussions about our private areas tend to be a sensitive and embarrassing topic. But, hemorrhoids are unbelievably common, and there really is no reason to suffer in silence. There are a wide range of creams and ointments that offer almost instant relief and reduce the symptoms. OTC hemorrhoid creams that contain ingredients like hydrocortisone or lidocaine are readily available and do a great job in reducing swelling, itching, and inflammation. We suggest that you go through our review of the 10 best hemorrhoid creams, which offer pain relief and are soothing and can generally make your life less miserable.
Frequently Asked Questions
Do hemorrhoid creams really work?
OTC hemorrhoid creams containing a local anesthetic like hydrocortisone or lidocaine can temporarily relieve pain and itching.
Are hemorrhoid creams safe during pregnancy?
Over the counter creams and ointments for hemorrhoids are considered safe during pregnancy. As is the case with any medication during pregnancy, check with your doctor before using them.
What are the side effects of hemorrhoid creams?
Hemorrhoid creams may cause rectal pain, redness, burning, itching, irritation, or dryness at the site of application. It may also cause acne, changes in menstrual periods, increased sweating, and more. If you experience any abnormal side effect, it is advisable to consult your doctor.
Does hemorrhoid cream work on pimples?
It is true, but it should not be your go-to treatment for acne. Please consult your dermatologist before you use hemorrhoid creams to treat acne.
The following two tabs change content below.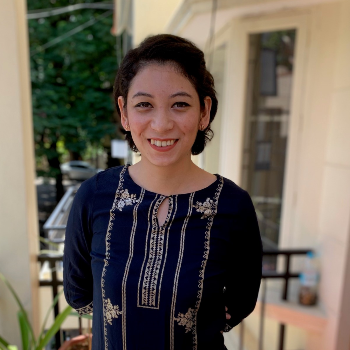 Sneha Manandhar holds a Master's degree in English from the University of Pune. She has previously worked with media and publication houses in varied capacities as a lifestyle writer, an editor, a copywriter, and a translator. She reviews beauty, skin care, and wellness products from specialized curated lists. She believes that SEO-driven content is the present and the future and keeps herself busy by dabbling in SEO-related tools and honing her editing skills.