Best Herbal Lip Balms – Our Top 10 Picks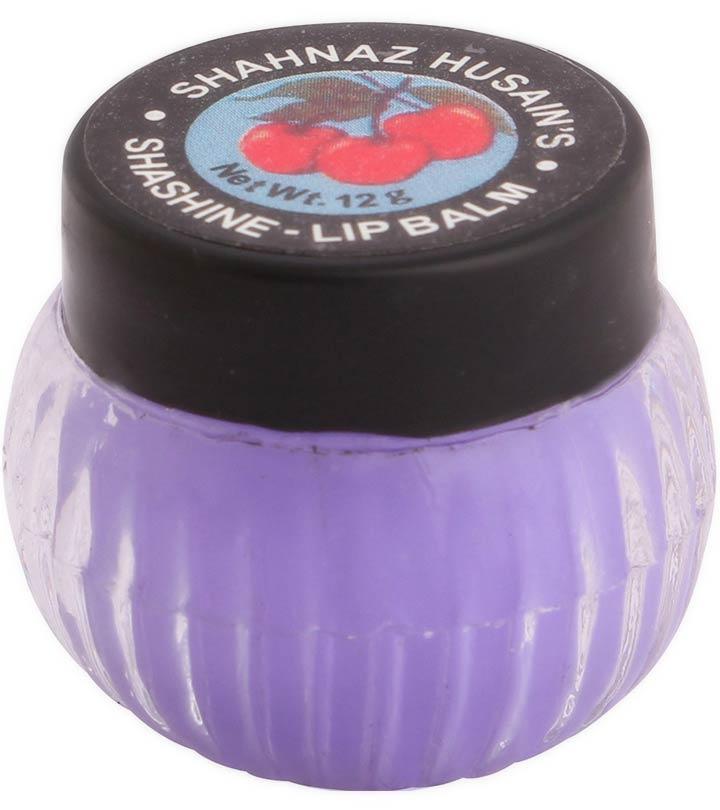 There is something about lip balms – I don't know a single girl who doesn't use one. Using a lip balm is the best way to weather-proof your lips. Thinner than any other area of the face, the lips are virtually defenseless against subtle changes in wind, temperature and dryness – requiring special attention and care. Here's where lip balm comes to our rescue.They not only nourish , protect and heal dry and chapped lips but also add a beautiful sheen and shine to it.
Top 10 Herbal Lip Balms:
In India, the market is inundated with numerous lip balms belonging to different brands. Some are tinted while some are not. Some give a soothing effect while others claim to make the lips more supple and elastic. But the best lip balms are those that have a herbal or a natural organic origin. Here's a list of the top 10 herbal lip balms that are available in India.
1. Lotus Herbals Lip Balm:
Lotus Herbals is India's leading natural cosmetics company, which offers a range of over 250 products for the retail and professional markets.The lip balm from this brand has a highly active moisturizing formula that helps to repair dry, cracked and chapped lips while protecting them from the cold, dry winds, making them look healthier and smoother. This lip balm is definitely a must have product if you're looking for something that is natural and gives nourishment to your lips.
Variants: Strawberry,Orange,Raspberry and Fruity Fusion
2. Himalaya Sun Protect Orange Lip Care:
If you're on the hunt for a budget-friendly lip balm that also helps protect your lips from sun damage, the Sun Protect Orange Lip Care from Himalaya offers an SPF of 30. It is loaded with the goodness of vitamin E and orange, both of which are known to soothe and nourish the delicate skin on your lips. Its luxurious moisture-retention formula is packed with the goodness of nature and antioxidants.
3. Shahnaz Husain's Shashine Lip Balm:
Shahnaz Hussain , this name and brand is not alien to anyone in India who has interest in the field of makeup and beauty. This lip balm contains natural ingredients that promises to make your lips really soft and prevent drying. Its light and the non-greasy feature might just make it your everyday thing!
4. Vaadi Herbals Lip Balm:
These are the most inexpensive lip balms available in India. At this dirt cheap price, their effectiveness is something to be truly admired! A treat for your lips as well as your taste buds. This superbly effective skin nourisher, along with its unique flavor is bound to keep your lips soft and supple.This is a totally value for money product that all ladies shouldn't miss.
Variants : Blueberry , Lychee, Mint , Orange and Strawberry
[ Read: Best Lip Balms For Dark Lips ]
5. Himalaya Herbals Strawberry Shine Lip Care:
This lip balm from Himalaya works wonders for dry, chapped lips. Its moisture-retention formula is enriched with natural actives, antioxidants, vitamin E, and 100% natural lip color to help heal dryness and make your lips smooth. Its wholesome ingredients also protect your lips from environmental damage and help lighten dark lips. It is also pocket-friendly and lasts you a long time.
6. Khadi Herbal Lip Balm:
The brand Khadi is one of India's leading manufacturer of herbal products. The lip balm from Khadi is not just free from chemicals , parabens and other harmful ingredients, but it also works as a good lip shield. It makes lips soft and moisturizesd, while same time it is light and non-greasy, making it perfect for summers too!
Variants: Lychee, Watermelon, Kiwi, Chocolate, Peach and Grapefruit


7. Nyah Lip Balm:
Nyah has been known for its beauty products that boast of being handcrafted with herbs. This affordable, sweet, and mild tasted lip balm from Nyah protects and moisturizes lips perfectly. It also contains vitamin E that helps to retain the moisture of your lips, preventing them from drying out. Go for this lip balm if you're looking for something that is totally natural and has a sweet flavor.
Variants: Dark Chocolate, Watermelon and Grape Wine


8. Tvam Lip Balm:
Tvam is a skincare product-based company that brings to you the benefits of nature. It has premium quality lip balms in delicious fruity flavors that help in making your lips super soft and supple. Go for Tvam lip balms if you love having fruity fragrances in your vanity.
Variants: Strawberry, Orange, and Grapefruit


9. Nature's Essence Lip Balm:
These yummy lip balms from Nature's Essence are really pocket friendly. They care and protect your lips and keep them feeling soft and smooth. The staying power is good enough to protect your lips from drying all day long.
Variants: Vanilla and Chocolate


10. SOS Organic Lip Balm:
SOS lip balms are made with pure beeswax that seals the healing properties of the lip balm. They are affordable plus they leave your lips baby soft and healthy looking.
Variants: Mint , Cedar, and Vanilla
*Subject to Availability
So, what are you waiting for? Go grab your favorite lip balm and give your lips some protective nourishment. Your lips deserve it – you deserve it!
Do you use lip balms regularly? Which is your favorite brand and flavor? Do share with us in the comments section below.
The following two tabs change content below.

Latest posts by Priyanka Marwadi (see all)