11 Best Home Gyms Under $500 (2023) + Buying Guide
It's time to make your home your private gym with these affordable instruments.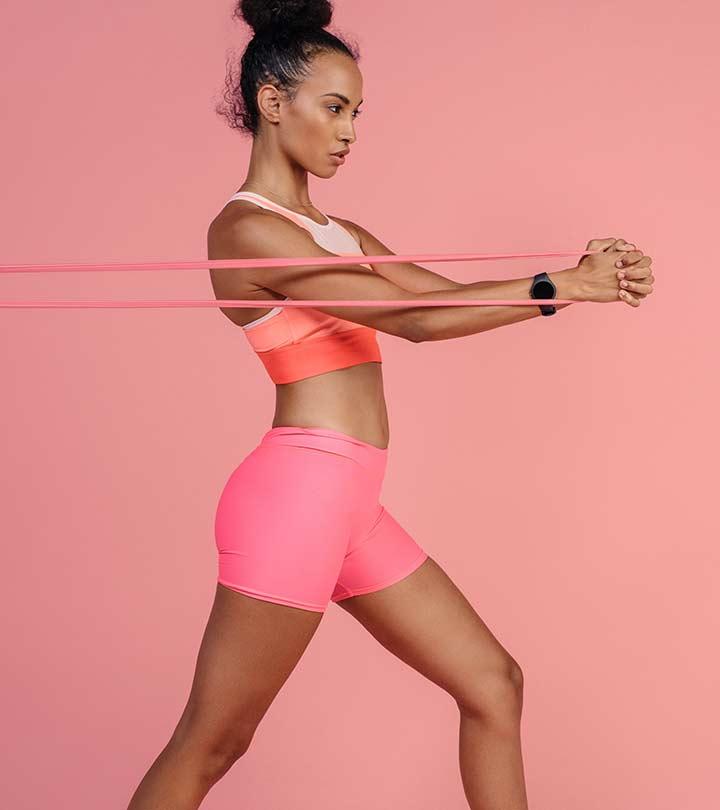 With the recent world situation, people have had no choice but to resort to their homes to stay active. Though slightly tricky and demotivating at times, it is fully possible to remain fit this way. But if you're looking for some serious gains in terms of muscle, strength, and endurance, an exercise mat doesn't cover it. This is why we have a list of the 11 best home gyms under $500 that will work your whole body and transform your overall health.
A good home gym consists of equipment that you can use to target various muscles at once. You will need a good mix of machines and tools to ensure cardiovascular and muscular health. Treadmills, ellipticals, jump ropes, and stationary bikes are excellent choices to get your heart pumping. Pulley systems, dumbbells, rowing machines, and resistance bands help set a wide range of muscles ablaze for growth. With a combination of both, you won't have to set foot outside your house or waste any time commuting while still expanding your range of motion—a win-win, we think!
Top Picks
11 Best Home Gyms Under $500 For A Quick Fitness Boost
If you're looking to build a home gym under $500, the APEX G1 gives you a full cardio-stretching infused workout. The multi-purpose design includes 6 levels of resistance which come in the form of a cable pulley system, leg pull accessory, and a wing attachment. With the incline padded glideboard and your own bodyweight, you can perform over 60 different exercises that engage the whole body. Auto-lock height adjustment allows people with all kinds of builds to enjoy a solid workout along with comfortable features like embroidered nylon handles. Click here to check out this YouTuber's unbiased review.
Pros
Foldable and space-saving
Arrives fully assembled
Auto-lock height adjustment
6 resistance levels
Padded rolling glide board
Accommodates 300 pounds of weight
Cons
The equipment might not be resistant to rocking.
Price at the time of publication: $299.99
A great contender for a home gym under $500 has got to be Luyatas's 10-in-1 kit. You get an ab roller wheel, a thick foam mat, a stretching band, a jump rope, and 2 wrist wraps, push up grips, and resistance bands. The roller is made of thick rubber and can withstand up to 440 pounds of weight. Made to engage your abdominal muscles and strengthen your core, this versatile kit is all you need to smash a full body workout wherever you are.
Pros
Non-slip rubber wheel
Anti-slip push up bars with strong suction power
Adjustable jumping rope with foam handle
Portable kit
Easy installation
Wheel weight capacity of 440 pounds
Cons
Might not be very long-lasting
Price at the time of publication: $22.99
Pros
Transportation wheels and front stabilizers
4-way padded seat
2-way adjustable handlebars
Non-slip cage-type pedals
Felted wool brake
Adjustable resistance with knob
Cons
The placement of the tablet and bottle holders might be slightly awkward.
Bowflex's PR1000 Home Gym machine under $500 targets all your major muscle groups and leads to full body toning. The Powerod unit aids in resistance without the inertia that often comes with free weights. You can achieve both cardio and weight training benefits with more than 25 exercise variations from the comfort of your own home! The bench can be converted into a rowing station while multiple pulleys can be angled differently for various workouts.
Pros
210 pounds of resistance
Convertible vertical bench
Media rack included
Foldable
Aerobic rowing
Multiple adjustable pulley system
Cons
Might be difficult to assemble
Naspaluro's exercise equipment under $500 is a steal for anyone looking to get some serious muscle gains at home. Equipped with resistance bands that target your upper body, the structure is made of sturdy and thick steel pipes, supporting up to 500 pounds of weight. The convertible bench/backseat is padded with a high-density cushion and covered with soft leather for comfort. Also sweat-proof, it can be adjusted to 7 levels according to your preference.
Pros
7 adjustment levels
Thick cushioning covered with soft leather
2 resistance bands included
Can hold up to 500 pounds of weight
Sweat-proof
Foldable
Cons
The paint might not be resistant to chipping.
Price at the time of publication: $65.99
This Gold's Gym home gym equipment under $500 is all you need to waive off that expensive gym membership. With a user weight capacity of 300 pounds, you can avail a chest press and fly station along with a 4-leg roll developer. The high pulley works to develop your lateral and back muscles while the lower one will set your legs and glutes on fire. For your utmost comfort, the multi-grip bar and vinyl seats are made with durable and soft material.
Pros
Accommodates 300 pounds
112 pounds weight stack
Delivers up to 280 pounds of resistance
Sewn vinyl seats
Works both lower and upper body muscles
Easy assembly
Cons
Might not be very smooth gliding
Any home gym under $500 needs to have a treadmill to be complete, and this one by FYC is top-notch for your collection considering that. Programmed with 12 running programs, you can easily choose what you are comfortable with. And to protect you during running, a safety emergency key with a clip stops the machine immediately. The rubber running belt is shock-absorbing and anti-slip while the multifunctional LCD display allows you to track your performance.
Pros
Low-noise motor
12 running programs
Foldable
LCD display and tablet holder
Shock-absorbing and non-slip rubber belt
220-pound capacity
Cons
Price at the time of publication: $249.99
To effectively burn fat and build muscle, SERTT's pulley machine will come in handy. It is also a great way to enhance your coordination and boost stamina for daily activities. You can create 2 functional modes of pull and lift by simply changing the hoist buckle and steel rope. 3 detachable handles namely the tricep rope, straight bar, and fly handle allow you to work various muscles in your upper body. You can also connect the pulley to pull-up bars, beams, or power racks for versatility.
Pros
3 handle types
2 exercise modes
Smooth and no-noise pulley
Accommodates up to 330 pounds
Suitable for beginners
360° rotating pulley
Cons
Some might find the cable too long.
Price at the time of publication: $49.99
Moulyan's home gym equipment is made of strong aluminum alloy bars. The base is sturdy and made of ABS, preventing it from snapping and deforming even when you're performing high-intensity exercises. With a weight capacity of 242 pounds, this equipment has tension levels that can be adjusted between 30 to 120 pounds. You can use the handles for push ups, resistance bands for upper body toning, and the bar for squats.
Pros
Made of sturdy and durable materials
Resistant to snapping and deforming
Weight capacity of 242 pounds
Adjustable resistance of 30 to 120 pounds
Works full body muscle groups
Portable
Cons
Some might find the bands to be flimsy.
Price at the time of publication: $39.99
Accommodating up to 250 pounds of weight, MBB's equipment keeps your abdominal muscles looking and feeling their best with 4 levels of resistance. Made with a combination of iron and steel, the equipment is finished with a powder coating to maintain its look for a long time. Rubber gaskets are added to reduce the impact generated during your workouts. Foam-covered knee cushions and wear-resistant hand grips ensure that you have a breeze of a time on this at-home gym equipment. To aid in overall stability and protect your floors, non-slip pads are added along with wheels for transportation.
Pros
4 resistance levels
Impact-absorbing rubber gaskets
Large foam-covered knee cushions
Wear-resistant hand grips
Non-slip foot pads
Features transportation wheels
Cons
Might not be ideal for taller people
Price at the time of publication: $132.99
With an ergonomic angled design combined with a curved sliding track and a separated slider, this machine helps train your waist. The track moves to 120° while the slider contains super smooth rollers that are also no-noise. 4 adjustable height and resistance levels allow people of any build to enjoy an effective workout with comfort. Foam cushions and padded hand grips make operation easy while the machine can be folded up to save space in your home or office.
Pros
440-pound capacity
4 adjustable resistance and height levels
Foam cushions
Padded hand grips
Anti-slip feet tubes
Smooth and no-noise
Cons
Might be difficult to assemble
Now that we've taken a look at some of the best home gyms under $500, let's learn how you can select the right one for yourself.
How To Choose The Best Home Gym Under $500
In order to prevent your home from becoming messy and cluttered, keep in mind how much space you can spare before purchasing any equipment. Take precise measurements of not just your space but also the machines you plan to buy. A good way to save some storage space is to look for options that are foldable and portable.
If you are big on cardio and looking to upgrade your overall health, you can invest in stationary bikes or treadmills. But if your fitness goals include building muscle and endurance, you might need to look into weights, resistance bands, and pulley systems. A few machines like rowers can be used for both cardio and weight training, working all your major muscle groups. It is better to buy something that you know how to use rather than buying stuff that will collect dust in your home.
There is often a misconception that you need to invest a lot of money to get good-quality equipment, but this is not true. Some people also think they need various kinds of equipment. However, you can use a few machines or tools in multiple ways to achieve fantastic results. Take a look at the quality of the product you are purchasing and ensure it is made of sturdy materials.
Gym equipment is not only heavy but it has a lot of nuts and bolts which can make assembly difficult. Look for equipment that comes with a manual or step-by-step instructions. Some also send in professionals to set up the machines in your house.
Fitness enthusiasts like to maintain their routines and regimens which is why you need to look for equipment that will allow you to perform various types of workouts. Some have accessories that can be bought separately or come with the equipment.
As fitness equipment is an investment and is bound to go through wear and tear over time, warranty is a must. In cases of accidents, this helps you get the repair or reimbursement you need.
If you've been finding it difficult to make some time amidst your busy schedule for your health, you might be frustrated. And this, topped off with expensive gym memberships, might not be making things easier for you. But with this list of the 11 best home gyms under $500, you get to bring the equipment right to your doorstep. Requiring a simple one-time investment and some of your sacred space, these machines and tools are a great way to level up your fitness game. You can perform your regimen with privacy and whenever you find the time, even if you happen to be traveling. Now, you have no more excuses for missing the gym!
Why Trust StyleCraze?
Shreya Vishwanathan, is a fitness enthusiast who loves researching about gym gear and fitness products. She believes in investing in home gym gears that are effective in keeping you in shape and can be easily accommodated in your home. She has done thorough research on gym products and read online reviews to help readers pick the best ones. These gym equipment are crafted to take minimal space without you having to compromise on keeping yourself fit.
Is a home gym good for you?
Home gyms are a great way to get into shape and maintain your fitness levels with a one-time investment cost. They also have the added benefit of no time constraint as you can use the equipment whenever you're free as opposed to going to the gym.
Are home gyms effective for muscle building?
Yes! You can add some weights to your equipment collection, or go for resistance bands that work on the same principle. Handles for push ups, ab machines, and rods for squats are a few examples which help build some major muscles.
What are some of the advantages and disadvantages of home gyms?
Opposed to gym memberships that are renewed monthly or yearly, home gyms require you to invest in equipment only once as it will last you a long time. Additionally, you can perform workouts whenever you want and even carry some of the equipment with you while reducing travel costs as well. The major con would be the price it requires to get started, plus some people might actually miss the social interaction that comes with shared public spaces.
What do you need for a home gym on a budget?
You can buy these pieces of equipment to start your home workout effectively with affordability:
• Resistance band
• Pull-up bars
• Dumbells
• 1-2 Barbells
• Ab roller
• Yoga mats
Is it cheaper to work out at home?
Yes, it's very affordable and convenient to work out at home. You only need to have a couple of pieces of equipment and the determination to work out regularly and get to your fitness goals.
How much it costs to set up a home gym?
You can set up a home gym for personal use for around 500 USD, which is relatively cheaper than a monthly gym membership.