Best Hugo Boss Perfumes For Women – My Top 10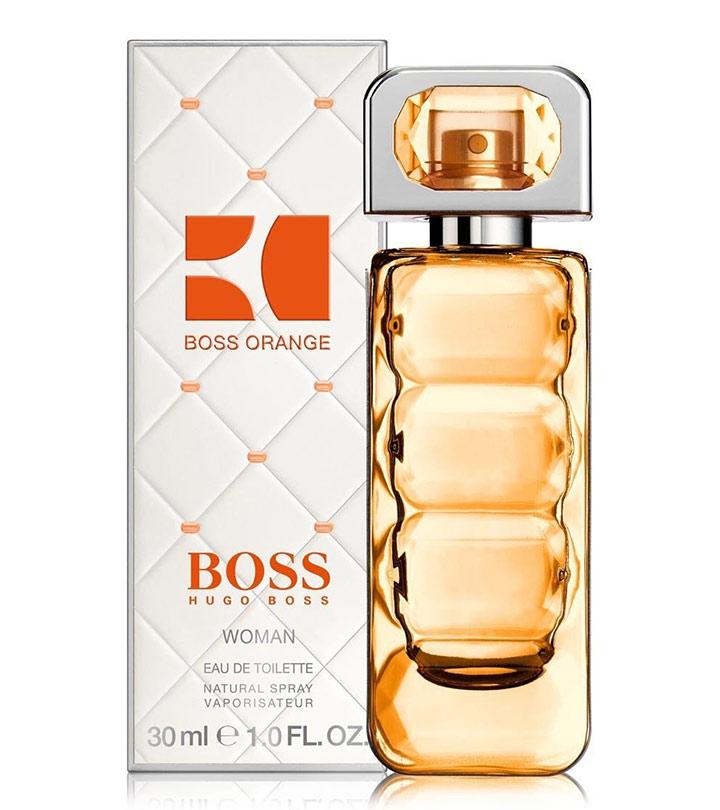 The luxury of smelling great with just spray is something no woman will skip out on. And that is why we all love perfumes. Especially the ones from Hugo Boss! Hugo Boss, a well known German Luxury Fashion house has a wide range of perfumes on offer for Women. Here are my Top 10 picks.
Best Hugo Boss Perfumes For Women
Following 10 are the top Hugo Boss perfumes suitable for women.
Introduced in the year 2006, this perfume from the house of Hugo Boss has a floral & fruity rhythm. It has top notes of nectarine & white cyclamen whereas the base notes introduce amber, leather and marzipan accords. Hugo boss pure purple was designed by Lutz Herrman. The design of the bottle is very seductive and elegant which perfectly shows off your class and elegance. This Hugo Boss perfume for women was an instant hit and hasn't seen a lack of love since it was launched!
Hugo boss Hugo Woman is for independent and determined women. The slogan reads "'Don't Imitate, Innovate". With a slight touch of spice, this perfume has a fresh and sweet fragrance. It was created in the year 1997 by Ursula Wandel and has base notes of sandalwood, vanilla, vanilla, cedar and resin.
[ Read:Best Vintage Perfumes for Women ]
Hugo Boss Femme is the perfume which depicts the cheerful, romantic and dreamy side of a woman. This sparkling and casual perfume was created in the year 2000 and launched in 2006 and has base notes of jasmine, rose and lily.
Essence de femme by Hugo boss is an intensified evening version of previously launched femme. It has the starting notes of freesia, tangerine and black current, it gives a very divine and exotic feeling. It was launched a year after the launch of Hugo Boss Femme in the year 2007.
Aimed for women with strength and activeness, Deep Red by Hugo Boss belongs to the fruity floral fragrance family. It was created in the year 2001 by Alain Astori and Beatrice Piquet. Deep red has heart notes of Californian cedar and musk, this perfect is just perfect for a women of today.
[ Read: How To Make Perfume Last All Day? ]
Hugo Boss Orange Sunset is the improved version of orange which was launched in the year 2010 in the month of August. Orange Sunset comes with fresh and cheerful accords of mandarin and bergamot.
Orange Charity Edition by Hugo Boss is somewhat similar to Orange Sunset and was launched after its success. One profit share from men's and women's limited was being donated to UNICEF in the year 2012.
Boss intense is designed for the woman who is strong as well as feminine. It's warm and sensual fragrance was created by Ursula Wandel in 2003 and has warm base notes with traces of musk, amber and sandalwood.
This is the most recent perfume launched by Hugo Boss in the year 2012, which is designed for women with confidence and elegance. With elegant and sparkling notes of peach and aldehydes, it has base notes of creamy sandalwood and crystalline moss.
Hugo XX has a seductive fragrance which is dedicated to glamorous, sensuous and mature women. It belongs to fruity fragrance family and has opening notes fresh of litchi, blueberry and mandarin.


*Subject to Availability
This is our list of the best hugo boss perfume for women! Do you agree? Leave us a comment!
Recommended Articles
The following two tabs change content below.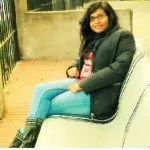 Latest posts by Anamika M (see all)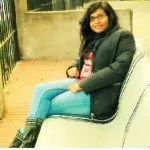 Anamika M
hey hi, Anamika here. An indenpendent and nature lover. Writing is my hobby and my first love.It is a big stress buster. I love dining out and exploring new places as it gives me a kind of adrenalin rush. I find solace in spirituality. Please give you valuable feedback. Stay blessed!!