10 Best Hyaluronic Acid Serums – Our Top Picks For 2019
What's the one thing that makes hyaluronic acid stand out? It is simply that it is already found in your skin. So, what does that mean? It means that your skin can absorb this a lot easier than it would other ingredients because it is familiar and not utterly alien to it.
It holds 1000 times its weight in water, which is why your skin plumps up instantly, covering up fine lines and wrinkles. All it takes a couple of drops of this serum before you get started with your regular makeup routine, and you're sorted. We've rounded up the best hyaluronic acid serums available on the market right now. Take a look.
10 Best Hyaluronic Acid Serums
1. SkinCeuticals Hyaluronic Acid Intensifier
The HCA from SkinCeuticals tops our chart of hyaluronic acid serums. And this is not because of its higher concentration of pure hyaluronic acid, but because it contains 10% proxylane – a patented molecule that supports in maintaining the skin's hyaluronic acid levels. It also contains botanical extracts like licorice root and purple rice. You see an instant glow and a fully plumped up face.
Pros
High concentration of Hyaluronic acid
Contains a patented ingredient called proxylane
Suitable for all skin types
Paraben-free
Dye-free
Cons
None
Rating
4.9/5
2. The Ordinary Hyaluronic Acid 2%
The Hyaluronic Acid from Ordinary contains HCA at three of its molecular weights – low, medium, and high. It is light and easy on the skin. It penetrates deeply into your skin's layers and delivers long-lasting results. The Vitamin B5 boost improves the efficacy of the serum, leaving you with visibly plumped up skin.
Pros
Penetrates your skin easily
Lightweight
Contains Vitamin B5 that increases its efficacy
Cons
Feels a little greasy on oily skin
Rating
4.9/5
3. Eminence Strawberry Rhubarb Hyaluronic Serum
Eminence Strawberry Rhubarb Hyaluronic Serum contains hyaluronic acids that are derived from plants, which makes this product unique. It works on contouring loose and sagging skin by plumping it up and boosting your skin's moisture levels. It also contains salicylic acid that acts a gentle abrasive that clears pores and CoQ10 that stimulates collagen production and helps fight photodamage.
Pros
Prevents breakouts
Makes your skin soft
Contains salicylic acid
Cons
None
Rating
4.9/5
4. Peter Thomas Roth Water Drench Hyaluronic Cloud Serum
Peter Thomas Roth Water Drench HCA Serum is an intense 75% hyaluronic acid formula with a mineral complex like zinc, copper, manganese, iron, and others that help maintain your skin's moisture. It acts like a veil that holds moisture and leaves you feeling fresh and hydrated the whole day. It also helps in smoothening fine lines.
Pros
Suits all skin types
Works on uneven skin tone
Free of sulfates
Cons
Does not hold makeup very well
Rating
4.8/5
5. Niod Multi-Molecular Hyaluronic Complex
Noid Multi-Molecular Hyaluronic Complex is more than just a serum. It is an advanced formula that is a blend of 12 forms of hyaluronic compounds. It is loaded with peptides that penetrate deep into your skin cells to hold moisture and improve the skin's synthesis.
Pros
Improves your skin's overall texture and health
Lightweight formula
Penetrates your skin easily
Alcohol- and fragrance-free
Cons
Can be drying for a few skin types
Rating
4.8/5
6. Paula's Choice BOOST Hyaluronic Acid Booster
This booster helps you deal with skin conditions like dullness, uneven skin tone, enlarged pores, and loose skin. It contains a blend of adenosine and panthenol. Adenosine helps to energize your skin at the surface and smoothens out wrinkles and crow's feet. Panthenol is anti-inflammatory and acts as a humectant that seeps deep into your skin and helps maintain moisture balance.
Pros
Leaves you with supple and soft skin
Works on fine lines and wrinkles
Anti-inflammatory
Cons
Rating
4.7/5
7. Dr. Dennis Gross Hyaluronic Marine Hydration Booster
This is a serum that's no less than any professional product – a time-released concentrate that helps to infuse and seal moisture in your skin's deepest layers. Your skin becomes visibly firmer, smoother, and softer because of the adequate hydration. It gets its hydration from the hyaluronic acid, of course, and watermelon and Centella asiatica that smoothen the appearance of fine lines and wrinkles. Follow it up with your regular skin care routine.
Pros
Cruelty-free product
Extremely hydrating
Perfect for mature skin
Cons
Rating
4.7/5
8. Drunk Elephant B-Hydra Intensive Hydration Serum
Drunk Elephant B-Hydra Intensive Hydration Serum is a patented hydration solution for dehydrated skin, and it works best on flaky skin. The ultra-hydrating vitamin B5 serum replenishes nutrient deficit and improves the overall health of your skin. It contains lentis/apple/watermelon complex that reduces the appearance of fine lines and improves skin texture.
Pros
Suits all skin types
Takes care of flaky and dry patches
Free of sulfates and parabens
Cons
Rating
4.6/5
9. Dermadoctor Wrinkle Revenge Ultimate Hyaluronic Serum
This is a concentrated formula that works not only as an anti-aging serum but also as a nourishing lotion. It acts as a skin lifting cream – and makes your skin look healthier, plumper, and younger. It contains pomegranate and white tea extracts that quench your skin's thirst. It contains microencapsulated hyaluronic acid, cross-linked hyaluronic acid, and calcium ketogluconate.
Pros
Non-comedogenic
Protects you from environmental and photodamage
Cons
Rating
4.6/5
10. Vichy Minéral 89 Daily Skin Booster Serum
Vichy Mineral 89 Daily Skin Booster Serum is your ultimate solution for achieving nourished, hydrated, and firmer skin. It is made from 15 mineral-rich water and mixed with hyaluronic acid that moisturizes your skin thoroughly while tightening it and protecting you from environmental aggressors that speed up the aging process.
Pros
Gets absorbed easily
Free of alcohol, fragrance, oils, and parabens
Cons
Contains Phenoxyethanol, which may irritate the skin and eyes
Rating
4.6/5
As we age, our skin loses its ability to hold moisture and gets dehydrated, which is the cause of a lot of issues. So, even though your body generates HCA, as you age, you need topical application in the form of a serum to make up for the deficit.
Hope you liked our list of the best hyaluronic acid serums. Have you jumped on the hyaluronic acid bandwagon yet? Let us know by posting a message in the comments section below.

The following two tabs change content below.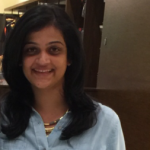 Latest posts by Pratima Ati (see all)