15 Best Hydrating Face Masks – Our Top Picks Of 2020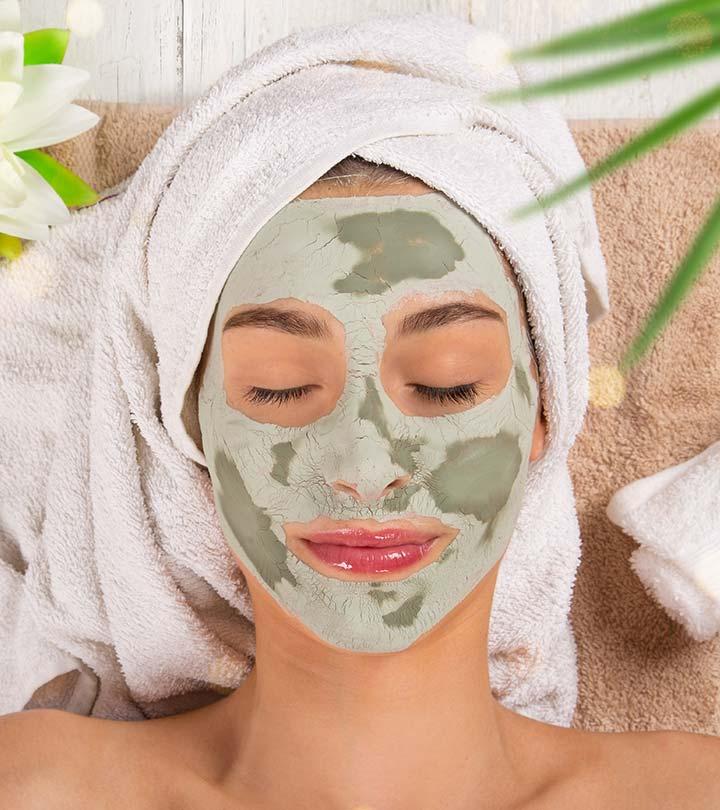 Talk to a dermatologist, K-beauty expert, or an Instagram influencer, and they will tell you the secret of glowing skin is hydration – and a lot of it. I'm not sure if you are aware of the famous Korean skin care routine that the world is going crazy over, but the concept focuses on hydrating your skin. Here's one product that restores moisture and repairs your skin – a hydrating mask. A hydrating mask rejuvenates your skin and gives it a natural glow. Here's a list of the best hydrating face masks you can lay your hands on. Take a look.
The 15 Best Hydrating Face Masks
This face mask treats and repairs your skin from all the damage it goes through. It works like a charm on dry skin and makes it dewy, soft, and supple. It contains antioxidants, plant-based oils, and vitamins. You can clean it up with warm water after 20 minutes or leave it on overnight.
Pros
Improves elasticity and firmness
Calms and fortifies skin
Makes your skin plumper and vibrant
Cons
None
Glamglow products have been a massive hit from the get-go, and this one's one of them. It is a blend of moisture-rich ingredients like coconut oil, vitamin E, and ginger root that replenish your skin and treat it. Apply the face mask, leave it on for 20 minutes and then rinse it off. Use this at least once or twice a week for best results.
Pros
Restores moisture balance
Contains hyaluronic acid that helps with hydration
Contains coconut oil, vitamins C and E, along with other fortifying ingredients
Cons
Does not give radiance or glow
Sheet masks have taken over the traditional mud or clay masks because they are fuss-free and twice as effective. Different masks do different things, but if you are looking for hydration, look no further than Shiseido Retinol Mask. It delivers high-quality ingredients and retinol to your skin by using a unique formula that improves the overall texture of your skin.
Pros
Softens skin
Contains hydroxyproline that firms your skin
Cons
Contains parabens
Expensive
Fresh Black Tea Instant Perfecting Mask is a moisture-rich treatment that leaves you with soft and supple skin almost immediately. The ingredients are not only effective but also unique. Black tea (kombucha) ferment is an antioxidant that protects and fights against free radicals, and lychee seed extract improves elasticity.
Pros
Free of sulfates and parabens
Dermatologist-tested
Makes skin smoother and firmer
Cons
Sisley Black Rose Cream Mask is a cream-based mask that is delicately scented with rose and formulated to plump up and brighten your face. It contains vitamin E, chlorella, and geranium oil that have anti-aging properties and delay the appearance of fine lines.
Pros
Instant results
Makes skin soft and plump
Smooths fine lines
Cons
Not meant for acne-prone skin
Dry skin needs a lot of care. You need masks like this that add a ton of moisture while calming down parched skin. It contains cucumber, papaya, chamomile, pineapple, sugar, and aloe extracts that work on sunburns, waxing blisters, and tan. Apply a thick coat and leave it on for 15 minutes before you rinse it.
Pros
Light
Suits all skin types
Depuffs your face
Cons
Hydration is not long-lasting.
Glow Recipe Watermelon Mask is a bouncy, breathable, and rejuvenating sleep mask that wakes you up to plump and ultra-soft skin in the morning. The transfer-proof, lightweight formula contains HCA and AHAs that scrape off dead skin cells while maintaining the moisture balance.
Pros
Oil-free formula
Soothes skin
Free of sulfates and parabens
Cons
It can cause breakouts in some people.
Tata Harper's Moisturizing Mask is a meticulous formulation that delivers what it promises. It contains Moisture Molecule Complex™that hydrates your skin and helps to revitalize it by improving its strength and resilience. If you have dehydrated, flaky, or painfully dry skin, this is your best bet. Use it two to three times a week for great results.
Pros
Spa-like experience
Free of toxins or artificial fragrances
Cruelty-free
Cons
This pure coconut-extract based mask boosts your skin's moisture content and visibly plumps it up. The bio-cellulose treatment mask is formulated using a proprietary complex with Okinawa red algae, natural hyaluronic acid, and other Japanese superfoods that deliver hydration, improve firmness, and battle all signs of anti-aging.
Pros
Free of chemicals, mineral oils, and sulfates
Cruelty-free
Improves skin elasticity and texture
Cons
Does not help dehydrated skin
Laneige Water Sleeping Mask gets your face all charged and plumped up by the morning. This fast-absorbing and lightweight formula contain ionized mineral water and ceramides that infuse moisture deep into your skin. Apricot and evening primrose extracts are natural exfoliators, but the showstopper is Sleepscent™, a blend of ylang-ylang, rose, sandalwood oil, and orange flower that rejuvenates your skin.
Pros
Brightens up the face
Sulfate- and paraben-free
Affordable
Cons
Soaks into the skin too fast, so it feels like it's not doing much.
The Perricone MD Cocoa Moisture Mask is a luxurious cocoa-infused mask that works on firming and tightening the skin and providing hydration. The texture of this mask is unique. It has off-white cocoa microcapsules, which turn deep brown after application. It contains a special DMAE compound that makes your skin firm and plump.
Pros
Soothing smell
Battles aging
Makes your skin glow
Cons
None
Moisture is everything that our skin banks on to function optimally and retain its glow. However, all of this is lost in translation because of our exposure to the environment, pollution, lifestyle, etc. Here's an intense moisture replacement mask that replenishes the deficit of moisture with avocado and apricot kernel oil.
Pros
Plumps your skin
Smells great
Long-lasting effects
Cons
Too heavy
Not suitable for acne-prone skin
The hydrating mask from Skin Inc. is an innovative sleep-in mask that comes in a transparent gel form that gets absorbed fully and repairs the overall texture of your skin. The mask moisturizes and clears your skin and has a brightening effect. It is a triple-treat mask with rich nutrients like Okinawa deep-sea water, soya bean extracts, and hyaluronic acid that work wonders.
Pros
Unique and nutrient-rich ingredients
Improves overall skin texture
Cons
Expensive
Not the best for dry skin
A mask that comes right out of Dr. Gross's office is designed to deliver professional results. It is a two-step gel and powder formula that works on reducing the appearance of fine lines and pores while working on dehydrated skin. The mask is loaded with humectants. It creates an occlusive barrier and seals hydration. Ingredients like medical-grade marine algae from Norwegian arctic sea and hyaluronic acid work on plumping the skin and restoring youthfulness.
Pros
Paraben-free
Loaded with high-quality minerals
Best for anti-aging
Cons
Takes time before you see results
Summer Friday's Jet Lag Mask is a blend of ceramides, vitamins, antioxidants, and anti-inflammatory ingredients that combat dullness, restore glow and soothe overworked skin. The mask exfoliates your skin gently while improving the texture and imparting glow almost instantly.
Pros
Does not contain animal by-products
Not tested on animals
Cons
Can cause irritation in people with sensitive skin
Causes breakouts for some
The trick to choosing good skincare products is to understand what goes into it. Choose products that are rich in moisturizing and fortifying ingredients. Stay away from alcohol-based ingredients because they strip your skin of moisture. Have you tried any of these hydrating face masks yet? Are you looking to try one of these? Let us know what you think by leaving a message in the comment section below.
The following two tabs change content below.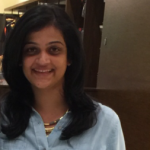 Latest posts by Pratima Ati (see all)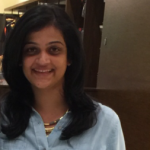 Pratima Ati
After working in Marketing and Business Development for a few years, Pratima Ati jumped ship to pursue two things she loved – fashion and writing. She's now a full-time Fashion & Lifestyle writer and has never looked back ever since. She sleeps early, reads often, and when she can't, she finally gives a closure to all the characters living in her drafts. Sometimes, they pass off as poetry too! That, and her training in Indian classical music and playing (learning) the veena keep her sane, civil, and bearable.