Best Hydrating Face Mask – Our Top 10 Picks
Sticky and humid weather can have a harmful effect on the skin. Hence, it is vital to nourish your skin with hydrating masks. These masks can also make your skin soft, radiant, young and fresh.
You must use hydrating face mask at least once a week to clear the skin of its impurities. Facial masking is also useful to exfoliate the dead skin cells and unclog skin pores. This helps in increasing blood circulation and enhancing the toning, hydrating and protecting results of the mask. Hydrating face mask are essential for all types of skin. But, it is important to first understand your skin type.
Here Are The Top 10 Hydrating Face Masks
1. Lakme Absolute Skin Gloss Overnight Mask
Lakmé Absolute Skin Gloss Overnight Mask intensely hydrates and nourishes your skin. It contains glacial water, which is enriched with minerals. If used regularly, it makes your skin radiant and imparts a shiny gloss to it. It is an all-season product, and is equally effective in both summers and winters. If you want to bid goodbye to dull and dry skin, this product can be a saviour.
2. John Masters Organics – Calendula Hydrating And Toning Mask
Calendula Hydrating & Toning Mask is suitable for dry and mature Skin. This product is filled with many essential nutrients and contains twelve oils and extracts for skin hydration. This face mask oxygenates your skin and regenerates the skin collagen. Calendula Hydrating and Toning Mask protects your skin from damage caused by free radicals and also balances sebum production. Regular usage of the mask leaves the skin smooth, healthy, and young looking. So say goodbye to dull, sun tanned skin and embrace the new you with this amazing deep hydrating face mask.
[Read: South Indian Beauty Tips]
3. Phytomer Hydracontinue Relaxing Moisturizing Mask
Phytomer Hydracontinue Relaxing Moisturizing Mask gives you flawless and improved skin texture quickly. This hydrating face mask recipe boosts skin moisture and hydrates your skin to make the stressed skin youthful again. Thus, it adds a natural shine to your dull looking skin. This face mask has goodness of cereal germ, apricot kernel, pheohydrane, and shea butter that can reduce pore size and remove dirt from the skin. Apply this mask twice a week for smooth, radiant, young skin.
4. Lierac – Comfort Mask Moisturizing Rich Cream
This has a rich, velvety and creamy texture that is suitable for dry and sensitive skin. It contains pink clay that can soothe your irritated skin and soften the skin texture. The antioxidant-rich cherry flower extract and rose extract in this mask helps to repair and protect the skin from oxidative damage. The product also contains shea butter that hydrates and conditions the skin. This is a paraben-free mash that has to be used once or twice a week for best results.
5. Ultima – Extraordinaire Supreme Pure Collagen And Hydrating Face Mask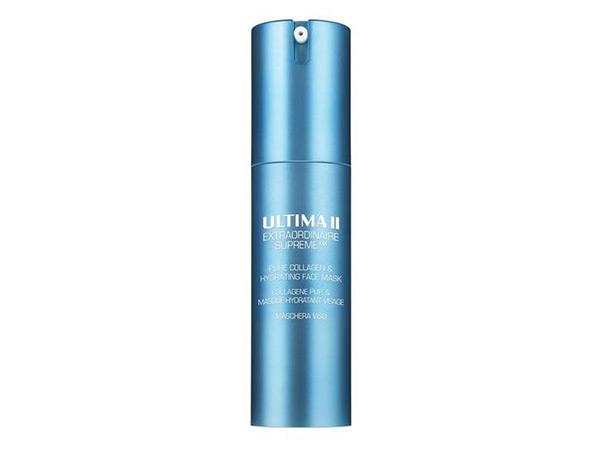 This is a high-performance face mask that has a gel-cream texture. It contains pure marine collagen and advanced moisture complex that hydrates and fills in the age-lines for softer, smoother and younger looking skin. This face pack also enhances the complexion with a healthy glow.
[Read: Beauty Tips For Winter]
6. Brut Bees – Intense Hydration Treatment Mask
Intense Hydration Treatment Mask helps to balance the moisture content of your skin. This is a 99% natural face mask to hydrate dry skin. This is a natural anti-aging solution that contains clary sage. It is clinically proven to give instant hydration and retain moisture to add softness and suppleness to the skin. This is best possible product for dry skin.
7. Kiehl's – Ultra Facial Hydrating Overnight Masque
Kiehl's- Ultra Facial Hydrating Overnight Masque contains Fountain Plant to provide long-lasting hydration and healthy skin.
8. Aqua-Rhythm Intense Hydration Youth Preserve Gel Mask
This is an instant refreshing gel face mask to hydrate your skin. This also helps in reducing fine and dry lines. It Contains Hydro-Protect Complex™ that helps to capture and lock the moisture in the skin.
[Read: Foods That Nourish Your Skin]
9. Ahava Intensive Hydration Mask
This is suitable for dry skin. It contains exotic ingredients like Dead Sea mineral-rich mud. This hydrating face mask has a mud-based texture that leaves your skin feeling soft, supple, smooth and hydrated.
10. Skin Brunch Kukui Rejuvenating Mask
Skin Brunch contains many antioxidant ingredients and essential oils. This amazing product has a very calming scent and leaves your face feeling hydrated.
Don't let the price of these products put you off. They are worth every penny you spend on them. Beautiful skin, after all, does not come cheap!

The following two tabs change content below.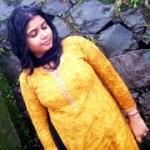 Latest posts by Jayshree Bhagat (see all)