The 11 Best Hydration Packs For Running To Try In 2021 Hydration is important, especially when you are out for a jog or a run. However, stopping every time to take your water bottle out and drink hampers the rhythm of your run. It ultimately slows you down. What's the alternative? Hydration packs.
Hydration packs are convenient to carry, and you do not need to stop for a drink. When you are drinking from a bottle, you tend to gulp down water, which might trigger gastrointestinal distress. With a hydration pack, you can sip water at regular intervals without stressing out your body. We have compiled a list of the best hydration packs for running in this article. Take a look.
Top 11 Hydration Packs For Running In 2021
This hydration backpack has a low-profile athletic cut and comes with an adjustable waist belt to fit anyone comfortably. It has comfort-taped strap mesh covering, which makes it comfortable to wear for long hours. It includes a lightweight and kink-free sip tube, along with a push-lock cushioned bite valve. This hydration pack has a 2-inch opening for keeping ice and cleaning the backpack. It also has an integrated orange whistle and reflective trim for night safety.
Specifications
Hydration Bladder: Yes
Hydration Capacity: 2 liters/70 ounces
Pros
Rugged high-denier ripstop shell
9-inch deep mesh pockets for storage
Hydration bladder included
Ergonomically designed
Anti-shock chest strap
Safety whistle
Close fit for all activities
Lightweight
Cons
Not enough storage space for holding sunscreen, energy bars, etc.
This hydration pack has a lightweight and breathable mesh back panel and is made with high-quality nylon fabric. To drink water, you need to pull the rubber tube out and sip. You do not need to bite the tube, like in the case of other hydration packs. The water bladder in this product has passed the pneumatic pressure test, 24-hour swing test, and 24-hour vibration test. The bladder can tolerate pressure and is leakproof. It has adjustable shoulder straps, so it fits you perfectly and doesn't move while you are busy in activities. It has a two-layer design and comes with extra storage pockets for your phone, keys, compass, etc. The bag has a reflective design for safety.
Specifications
Hydration Bladder: Yes
Hydration Capacity: 2 liters
Pros
Comfortable back panel
Breathable shoulder strap
Wide opening lid
BPA-free water bladder
Reflective resistance material
Adjustable bungee strap
FDA approved food-grade material water bladder
Auto-lock water seat
Leakproof
Cons
No chest strap
The flap of the mouthpiece may not close properly.
This lightweight hydration camel pack can be used for activities, such as running, bike riding, and trekking. It is ultralight and compact and has safety reflective printing. It is water-resistant, and the water bladder is insulated and made with BPA-free material. You can quickly and easily disconnect the bite valve hose. The rubberized backside of the water pack prevents slippage. It has exterior zipper pockets to store your essentials.
Specifications
Hydration Bladder: Yes
Hydration Capacity: 2 liters
Pros
BPA-free water bladder
Lightweight design
Extra zipper pocket for storage
Reflective design
Insulated back pocket for water bladder
Leakproof
Cons
The chest strap might rub against the neck in a few products.
This hydration pack has adjustable straps and can easily fit both kids and adults. It is made with lightweight and splash-resistant nylon. It helps reduce your load and also protects your accessories inside the hydration pack in light rain. It has a BPA-free bladder and an air mesh back pad that helps enhance airflow and comfort. The small front pocket can hold a phone, a few energy bars, and a bunch of keys.
Specifications
Hydration Bladder: Yes
Hydration Capacity: 2 liters
Pros
Splash-proof material
Reflective safety patch
Ergonomic handle design
Replaceable drinking tube
Soft bite mouthpiece
Leakproof lever on the mouthpiece
Easy to clean
Water bladder has a large opening for easy refill.
Cons
Poor insulation
The plastic cap on the bladder may give trouble.
High Sierra has been manufacturing adventure gear since 1978. This product is a versatile small water pack, ideal for activities like running, road biking, hiking, and trail running. It has a 2-liter removable hydration system with a wide opening reservoir so that you can easily fill and clean it. The water bladder is BPA-free and made of antimicrobial material. The water tube is insulated and has a cover to prevent water from freezing in the tube. It has an extra tuck-away mesh sport flap, which is like an add-a-bag strap system to secure your helmet or any other accessory.
Specifications
Hydration Bladder: Yes
Hydration Capacity: 2 liters
Pros
1 pocket inside the pack and 2 outside pockets
BPA-free water bladder material
Antimicrobial
Hands-free reservoir pressure valve
Ample storage room
Lightweight
Cons
This hydration pack is made of superior quality ripstop nylon. It is lightweight and waterproof. It has reflective strips on the front for safety during low-light visibility. It also has additional storage for a rain jacket inside the hydration pack, along with a small pocket for keys, wallet, phone, and other accessories. The adjustable design matches your natural body shape. It has chest and waist straps for better stability. This backpack has an insulated water tube that keeps water colder for longer to help you stay refreshed during the run.
Specifications
Hydration Bladder: Yes
Hydration Capacity: 2 liters
Pros
Waterproof
Lightweight and durable
Insulated water tube
Easy to drink bite valve
BPA-free bladder bag
Adjustable straps
Extra storage space
Reflective strips for safety
Cons
This hydration pack is designed specifically for women. It has 1.8L vapor hydration bladder and an hourglass shape. This unique design helps reduce sloshing. This water pack has multiple rear storage pockets to carry all your running essentials. It has a separate smartphone pocket and zip pockets. It has side adjustment straps, along with chest and waist straps for a closer fit.
Specifications
Hydration Bladder: Yes
Hydration Capacity: 8 liters
Pros
Unique hourglass-shaped water bladder
Multiple storage pockets
Lightweight
Breathable
Body-mapped and form-fitting
Adjustable straps
Doesn't bounce
Comfortable
Cons
The bladder is difficult to dry after washing (due to the design).
This lightweight and comfortable hydration pack is suitable for running and other outdoor activities, like cycling, hiking, and road biking. It stays put on your back and does not create any wind resistance. The Air Flow system of this water pack prevents sweating and keeps you comfortable. It has a layer of insulation that keeps the water cold.
Specifications
Hydration Bladder: Yes
Hydration Capacity: 2 liters
Pros
Insulated bladder compartment
Breathable shoulder straps
Adjustable bungee strap
Safety Reflectors
Mesh padding
Adjustable waistband
FDA approved BPA-free bladder material
Insulated flow tube
Fast flow bite valve
Cons
Awkward fit
The bottom strap keeps sliding up.
This hydration pack wraps comfortably around your body and doesn't bounce or cause chafing while you are enjoying your run. It is made of a quick-dry fabric that will help your body breathe even if you sweat profusely. The front panel has two pockets for holding bottles/flasks (included in the package), so you can grab a drink without stopping. It can hold a 1.5-liter hydration bladder in the back compartment. You have to buy the bladder separately. The pack  has extra pockets for keeping your mobile and other important stuff.
Specifications
Hydration Bladder: Not included
Hydration Capacity: 5 liters
Pros
No-chafing design
Fast-wicking fabric
3D air mesh
Motion fit
4D pole holder
Fits perfectly
Cons
Water bladder not included.
The pack might heat up in high temperatures/summers.
This hydration pack is made of highly breathable and durable mesh. It has multiple anchor points and elastic for the cross-connect. This makes it easy to fit any person of any body size and shape. The stretch fabric of this hydration pack is designed to be tough. It is long-lasting and abrasion-resistant. It has ample storage space for holding your phone, extra flasks, snacks, energy bars, and trash. It is super-comfortable during summers and high temperatures.
Specifications
Hydration Bladder: Yes
Hydration Capacity: 2 liters
Pros
Durable fabric
Adjustable fitting
Breathable fabric
Low-profile design
Side adjustment straps
Safety whistle
Cons
None
This product is more than just a hydration pack. It is specially designed for runners who are more interested in routes than the race itself. If you are a trail runner, this product might interest you. It has plenty of room for multi-day kits. It comes with a massive 2.5 liters water bladder and also has a place for carrying extra flasks and storing your phone, snacks, trekking pole, and much more. It has zippered hip belt pockets and reservoir sleeves and a full air mesh back panel to keep you comfortable all day long.
Specifications
Hydration Bladder: Yes
Hydration Capacity:5 liters
Pros
Adjustable waist belt with zip pockets
Buckle closure
Compression straps
2 extra-large stretch mesh pockets
Vertical zippered harness slash pocket
Safety whistle
Stretch-mesh compression pockets
Trekking pole storage
Cons
When picking a hydration pack for running or any other outdoor activities, you need to ensure that the pack is designed for the specific activity. Listed below are a few factors you need to consider before you choose a hydration pack.
How To Choose The Best Running Hydration Packs
Type: For running, you can either get running vests or running backpacks. Running vests fit snug on your body like a jacket. Running backpacks have a low profile design and may or may not have a hip belt and inbuilt water reservoir (often, they are sold separately).
Capacity Of The Reservoir: Make sure it can carry enough water to meet your hydration needs. Remember, water is not light. A liter of water may weigh around 2 lbs. Consider how much you can carry while running. A hydration pack that carries water anywhere between 1-2 liters is enough for most situations.
Gear Capacity: Hydration packs can accommodate a few more things that you might need. The gear capacity ranges between 5-50 liters. Decide what you are going to carry while running and buy accordingly.
Fit: Make sure the hydration pack fits you properly. It should feel comfortably snug on your body or hips.
Extra Features: Hydration packs may have different features, like bite valve shutoff switch, quick disconnecting tube, clips, rain cover, and tube portals, etc. Pick one that has the features you want.
Hydration packs are designed to make sure that you stay hydrated throughout your workout time. They are a convenient and extremely efficient way to drink water without stopping or slowing down. Whether you are running, walking, cycling, or trekking, a hydration pack is a companion that you will need. All you have to do is, grab the tube over your shoulder and sip. Pick your hydration pack from the above list, and thank us later!
Recommended Articles
The following two tabs change content below.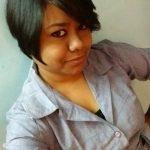 Ramona is a journalist-turned-content writer. She holds a Master's degree in English Literature and has been writing for the digital world for over five years. She specializes in writing for Skin Care. She has done a certificate course titled 'Dermatology: Trip To The Skin', offered by Novosibirsk State University. She believes that beauty begins with a good skin care regimen and is on a mission to eliminate all toxins from her routine. She helps and guides readers in selecting products and ingredients specific to their skin type/issue. When Ramona is not working, her books and passion for music, good food, and traveling keep her busy.