The 15 Best Hydroquinone Creams Of 2021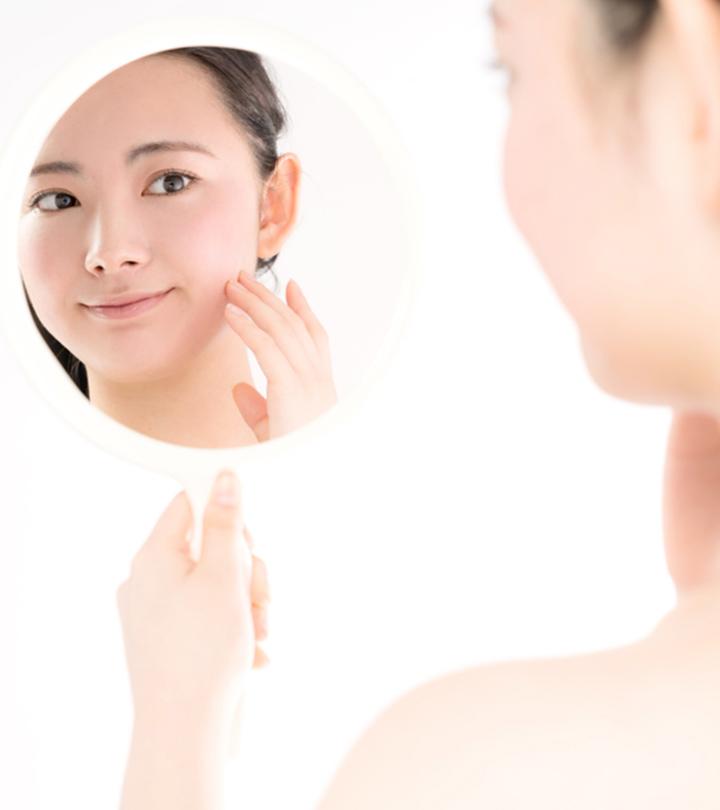 Hydroquinone is one of the common ingredients found in skin lightening creams these days. Some dermatologists even recommend using creams with this ingredient to fight dark spots, aging spots, hyperpigmentation, sunburn, etc. However, it is vital to choose the right cream for your skin. There are certain things you should know about hydroquinone, which are enlisted below. So if you are willing to brighten your skin tone naturally, here are the things you need to know about hydroquinone and the 15 best hydroquinone creams to choose from.
Top 15 Hydroquinone Creams Of 2021
With 2% hydroquinone and a blend of ingredients like salicylic acid, lactic acid, and vitamin C, this cream is here to reduce dark spots and enhance your skin tone. The cream is also great for treating melasma and gently peels off the dark spots to reveal brighter and lighter skin. This serum is great for facial skin as well as for your body and is loaded with powerful ingredients that get absorbed in the skin and gives quick results.
Pros
Offers great results within 4-5 weeks of continuous use
Has a blend of skin-whitening ingredients
Gentle on every skin type
Works very well for melasma and pigmentation
Skin feels rejuvenated after every use
Cons
May sting upon application
The Intilight Intimate Skin Lightening Treatment reduces dark spots, melasma, discoloration, hyperpigmentation, acne scars, sun spots, freckles, and uneven skin tone. It is enriched with jojoba seed oil, 2% hydroquinone, apricot kernel oil, squalane, and hyaluronic acid that help rejuvenate your skin and make it youthful. This cream can be used for underarm whitening, acne scar removal, and anal bleaching.
Pros
Dermatologist approved
Suitable for sensitive skin types
No harmful chemicals
Fragrance-free
Paraben-free
Can be used in intimate areas
Cons
Takes time to show results
Similar Products:
This dark spot corrector serum brightens your skin and fades the black spots, melasma, and hyperpigmentation. This product is suitable for the face as well as the body.  Effective in 4 weeks, if applied two times daily. The ingredients like hydroquinone, azelaic acid, salicylic acid, lactic acid, and vitamin C work effectively by penetrating the skin to eliminate flaky skin and dead cells.
Pros
Exfoliates and polishes the skin
Suitable for all skin types
Acts as a skin lightening agent
Comes in an attractive bottle
Cons
Similar Products:
The SkinPro Ultra Brightening Skin Lightener contains 2% hydroquinone that treats sun spots, melasma, freckles, liver spots, and aging signs. It is enriched with potent peptides that brighten your skin. This cream prevents future breakouts and reduces skin discoloration. It lightens dark patches and fades hyperpigmentation.
Pros
Medical grade formula
Can be used on all body parts
Suitable for all skin types
Long-lasting
Pleasant scent
Cons
Similar Products:
To treat skin issues like dark spots and pigmentation along with signs of aging, what can be better than a cream that consists of 2% hydroquinone and hyaluronic acid? This cream is free from parabens and skin-harming chemicals and thus is safe to use on sensitive skin. It lightens, hydrates the skin, and provides essential vitamins and nutrients that nourish the skin from within.
Pros
Restores the natural radiance of your skin
Great for dry skin
Loaded with natural ingredients and minerals
Reduces the appearance of wrinkles and spots
Cons
May cause breakout on acne-prone skin
Similar Products:
This is a multipurpose dark spot corrector cream that is organic, vegan, and consists of natural ingredients that enable skin brightening. If you are looking for a product free from parabens, silicones, and additives, this one makes a great option. For youthful and blemish-free skin, apply this cream regularly. Another point to note is that it is also suitable for sensitive and combination skin.
Pros
Dermatologist-approved
Free from alcohol, parabens, and silicones
Can be used on the face, legs, hands
Cons
May not work well on hyperpigmented skin
No products found.
This cream is your go-to solution if you are looking to fight skin issues without irritating it. The glycolic acid present in the lotion penetrates the layers of your skin and fades sun spots, dark spots, and age spots. This fast-acting cream improves texture with its non-irritating formula to provide instant skin lightening.
Pros
Refreshing mild mango scent
Enriched with 2% hydroquinone and 6% glycolic acid
Works very well on sunspots, dark spots, and blotchy skin
Safe to use on sensitive and combination skin
Cons
May cause a slight stinging sensation
Featuring a brightening complex of plant-based ingredients and peptide, this alpha arbutin cream is an ultimate calming and brightening agent. Its powerful yet gentle formula revives dull skin and fights dark spots and pigmentation. This cream also works well on the pigmentation on elbows, intimate areas, knees, and underarms.
Pros
Reduces dark spots and acne marks
Fresh and radiant-looking skin
Enriched with alpha-arbutin for improving skin tone
Works safely on sensitive skin
Cons
This whitening cream from Fair & White is formulated with 1.9% hydroquinone that blocks melanin. It fades discoloration and lightens dark spots, acne scars, age spots, and brown spots to reveal clear and bright skin. This smooth, moisturizing cream nourishes the skin, protects it against environmental pollutants, and heals it for a healthy and radiant appearance. The lightweight formula also gives the skin a natural-looking glow.
Pros
Lightweight
Nourishes the skin
Fades discoloration
Cruelty-free
Natural ingredients
Suitable for all skin types
Cons
None
The MelloDerm – HQ is an excellent anti-melasma hydroquinone cream that contains 2% hydroquinone. It is safe and highly effective on a wide range of pigmentation issues. You can use it to treat melasma, dark spots, freckles on your skin. However, do keep in mind that the cream may increase your skin's sensitivity to sun exposure. Hence, always remember to apply sunscreen during the day when using a hydroquinone cream.
Pros
Mild fragrance
Non-greasy formula
Travel-friendly packaging
Cons
Takes time to show results
Not value for money
The Porcelain Skin Whitening Serum is formulated using several ingredients that blend to create a wholesome cure for freckles, age spots, sun spots, and acne scars. This cream is the ideal solution for hyperpigmentation, melasma, and uneven skin tone. You also get a 45-day money-back guarantee that lets you try the product without any hesitation.
Pros
Paraben-free
Sulfate-free
Phthalate-free
Fragrance-free
Cons
May cause skin irritation
The combination of vitamins C and E works like magic on your skin! This formulation helps refine your skin's natural texture.  If your skin is covered with dark spots or sun spots, this cream with hydroquinone will work as an irritation-free, skin brightening product. Simply perform a patch test on your arms, and if everything goes well, use it twice a day for the best results!
Pros
Filled with the goodness of retinol and vitamin C
Restores the natural skin tone
Lightens the brown spots caused due to sun damage
Cons
It may take long to see results
Packaging is not convenient to use
The Ebanel DR Lightening Ultra-Potent Facial Cream fades melasma, dark spots, freckles, sun spots, liver spots, pigmentation, discoloration, acne scars, and aging signs. It is enriched with salicylic acid, kojic acid, alpha arbutin, niacinamide, and 2% hydroquinone. Azelaic acid, arginine, and tea tree oil can help heal your skin. This cream can be used on the face, neck, hands, elbows, knees, inner thighs, and underarms.
Pros
Shows results within 4 weeks
Sulfate-free
Paraben-free
Cruelty-free
Hypoallergenic
cGMP Certified
Can be used under makeup
Cons
Might cause breakouts and redness
Unpleasant smell
The GLYTONE Enhance Brightening Complex reveals radiant and even-toned skin by fading dark spots. It is formulated with azelaic acid, glycolic acid, hyaluronic acid, retinaldehyde, and hydroquinone. It hydrates the skin and visibly improves the skin's appearance by minimizing hyperpigmentation, blemishes, and spots. This lightweight cream is non-comedogenic and fragrance-free.
Pros
Fragrance-free
Lightweight
Non-comedogenic
Hydrating formula
Cons
Strong smell
May take time to show results
The M&M Beauty Best Age Spot Remover is a hydroquinone cream that is recommended by doctors. It is one of the most potent OTC dark spot corrector creams available on the market. The smooth, lightweight formula contains several nourishing ingredients like lavender oil, aloe, grape, and rose water. Apart from freckles, the cream is also effective on acne scars, sun spots, dark spots, and rosacea. The formula contains 2% hydroquinone, so be sure to test it on your wrist or arm beforehand.
Pros
Powerful formula
Cruelty-free
Cons
Now that we have seen the  best hydroquinone creams in the market, let us find out more about them.
What Does Hydroquinone Cream Do- Is It Safe
Hydroquinone is a chemical generally present in skin whitening creams as it reduces the formation of melanin in the skin. Melanin is a pigment that causes pigmentation, and thus, hydroquinone is used to prevent tanning by limiting the production of melanin.
It is widely used for lightening dark skin, removing pigmentation, prevents sun damage and dark spots, and is often prescribed by dermatologists and doctors. It is safe to use as per the directions of your doctor and should not be used for longer than the recommended period. Also, consult your doctor before using it if you have an allergy or skin issues.
How To Choose The Best Hydroquinone Cream
To choose the most effective hydroquinone cream, it is essential to look at the list of ingredients. Make sure that you select one with natural ingredients, and that is free from parabens, chemicals, synthetic extracts, and products that might cause skin irritation. Before purchasing a hydroquinone cream, also consult your dermatologist if you have any underlying skin condition or are allergic to skin creams to prevent any harmful effects on your skin.
There are loads of hydroquinone creams available in the market that can leave you spoiled for choices you, but if you want the best results, choose one that suits your skin type. In this post, we have put together 15 best hydroquinone creams that work well on different skin types. Use any of these creams regularly and get bright and spot-free skin.
Which of these products are you most excited to try out? Let us know in the comments below.
Frequently Asked Questions
Which hydroquinone cream is best?
There are plenty of creams available in the market, and each cream works differently. To choose the best cream for your skin, you'll have to pick one that is composed of hydroquinone and other ingredients that suit your skin. The cream that is made with organic ingredients and can enhance your skin tone without degrading your skin texture is highly recommended.
What is the highest percent of hydroquinone cream?
Skin lightening creams generally consist of 4% hydroquinone. The creams that include 2% – 4% of hydroquinone are considered safe to use. Make sure that the cream you choose has a maximum of 4% hydroquinone.
Is hydroquinone safe to use on the face?
Yes, hydroquinone is widely used for brightening the facial skin, reducing dark spots, fighting pigmentation, and enhancing the skin tone. The skin lightening creams consist of a maximum of 4% hydroquinone, and this is a safe amount to be used on facial skin.
Can I buy hydroquinone over-the-counter?
Some creams that are made using hydroquinone are available over-the-counter. Skin lightening creams for bleaching or fighting hyperpigmentation are readily available over-the-counter, but some versions of hydroquinone are available only by prescription.
Recommended Articles