5 Best Hypoallergenic Lipsticks For Your Sensitive Lips
Get selfie-ready, plump lips all day without worrying about rashes or allergies.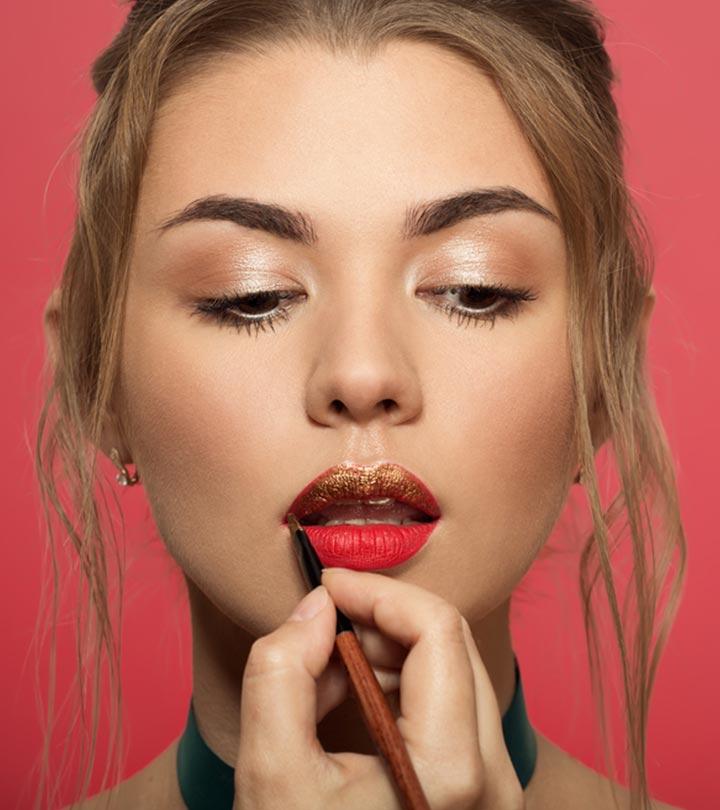 It is best to take care of our delicate skin, and that also applies to our lips. Using the best hypoallergenic lipsticks can protect your lips without any scope of dryness or patchiness. Mostly these are made of mild natural ingredients that are quite safe for your lips. While brands generally incorporate artificial colors and other additives to make the color of the lipstick pop, they're not a safe option in the long run. This is where hypoallergenic lipsticks keep your lips safe and outdo conventional lip colors.
These lipsticks are mild on your lips and are also well pigmented so that they serve their very purpose. Here is a carefully-curated list of the 5 best lipsticks that are hypoallergenic from great brands that will feel like a breeze and also look utterly amazing. Talk about looking fab but also having a protective layer over your lips!
Top 5 Best Hypoallergenic Lipsticks If You're Irritation-Prone – Buying Guide 2023
Pros
Vegan
Lightweight
Cruelty-free
Paraben-free
Highly-pigmented formula
Cons
It may not be long-wearing
Price at the time of publication: $18
Pros
Cruelty-free
Long-lasting formula
Smudge-resistant
Provides sun protection
Suitable for all skin types
Cons
Price at the time of publication: $30.95
Pros
Long-lasting
Fragrance-free hypoallergenic lipstick
Free of parabens
Not tested on animals
Suitable for sensitive skin
Cons
May not go on as smoothly
Price at the time of publication: $27
Pros
Fragrance-free
Non-sticky texture
No harsh additives
Dermatologist-tested
Not tested on animals
Cons
It might not be transfer-resistant
Price at the time of publication: $14
Pros
Easy to apply
Silky texture
Fade-resistant
Long-wearing
Rich color payoff
Non-sticky
Non-drying
Fragrance-free
Cons
None
Price at the time of publication: $2.29
Making the right choice might be confusing, thus, go through our buying guide that will help you pick the best hypoallergenic lipstick for yourself.
How To Choose Hypoallergenic Lipstick
Choose a hypoallergenic lipstick that stays for a long time and is transfer-resistant. Plus, one that does not smudge easily, which makes the lipstick long-wearing. Long-lasting lipsticks save you from the hassle of frequent touch-ups.
When it comes to hypoallergenic lipsticks, the ingredients are mostly natural and organic. However, a few hypoallergenic lipstick brands tend to add harsh chemicals to make them more aromatic or visually appealing. Thus, go for the ones that are only made of natural ingredients and do not contain chemicals like parabens, artificial fragrance, phthalates, gluten, and among others.
When you are picking a hypoallergenic lipstick, you should carefully go through the ingredients list. While the fact that your lipstick is hypoallergenic would save you from allergies, we also recommend that you look for one that is approved by dermatologists.
And of course, it is a good thing to care for animals whether it's with your choice of diet or beauty products. So, it would be a better choice to make when you opt for lipsticks that come with a bunny sign, which means they are not tested on animals, and thus, are cruelty-free.
Why Trust StyleCraze?
Jyotsna Rao, the author, is a skincare and makeup enthusiast, who loves trying new products that make you feel pampered and confident. When it comes to sensitive skin, she believes in using only the best products with nourishing ingredients. She has spent hours going through several beauty forums and reviewed valued customer feedback before curating this list of the top hypoallergenic lipsticks for your sensitive lips. These lipsticks come in various shades and formulations and are made with skin-friendly ingredients.
Frequently Asked Questions
How do you know if something is hypoallergenic?
Check the list of ingredients of the product to know if the product is hypoallergenic. Some harsh ingredients that are commonly used in makeup are parabens, DMDM hydantoin, imidazolidinyl urea, phenoxyethanol, and fragrances.
How do you treat an allergic reaction to lipstick?
Generally, mild allergic reactions are managed with topical corticosteroids or oral antihistamines. However, you can prevent such allergies by using a hypoallergenic formula and performing a 24 hours patch test before use.
How long does lipstick allergy last?
A lipstick allergy may last for 1 to 8 weeks depending on the severity. Discontinue using the product to which you are allergic and use some anti-allergy medicines. If the allergy is severe or doesn't subside after a week, seek medical attention.
What does a lip allergy look like?
Acute lip allergics may show symptoms like swelling and small blisters within minutes of contact with the allergens. The impact may spread to the neck or face. Chronic lip allergy may look red, scaling, or dry and cause itch with mild swelling.
What happens if we apply lipstick daily?
Women who wear generic lipsticks every day and retouch frequently can be affected by the harmful metals in the formula that get absorbed over time. However, if you are using a gentle and clean lipstick with a nourishing formula, you can safely wear it every day!
Recommended Articles