7 Best Portable Infrared Saunas Of 2021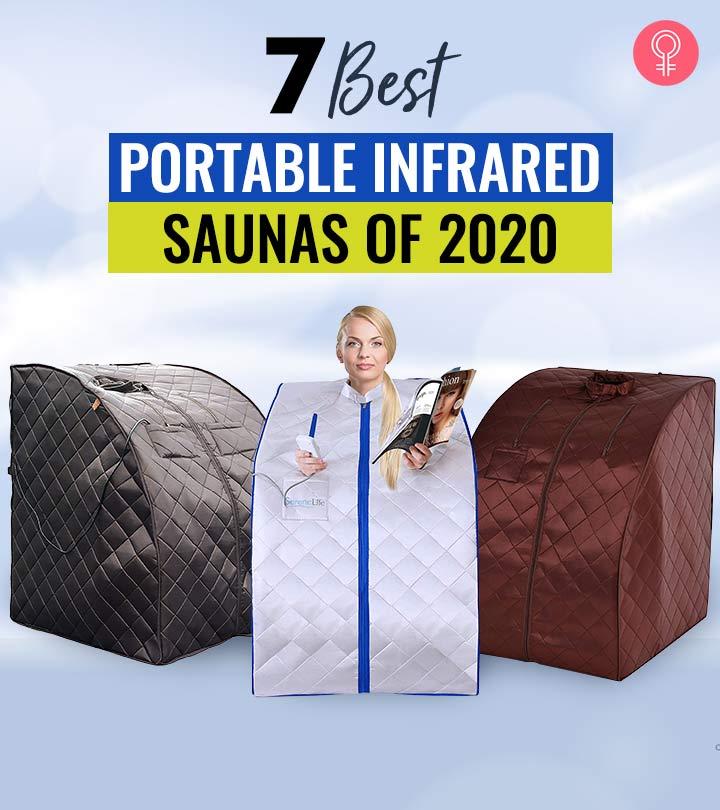 How would you describe your ideal day? Does it involve at least a few hours, if not the whole day, relaxing at your favorite spa? If you are nodding already, this article is for you. While many of us love letting off steam at the sauna whenever we visit the spa, the truth is that on most days, the words "spa" and "sauna" feature only in our fantasies. What if you could bring the sauna home and enjoy all its benefits without stepping outside? In this article, you will learn more about portable infrared home saunas and the best ones you must buy in 2021.
What Is An Infrared Home Sauna?
An infrared sauna uses light to generate heat. It is also known as far-infrared sauna due to where the infrared waves fall on the light spectrum. A typical sauna warms the air, creating steam that warms your body. But an infrared sauna warms your body directly without affecting the air around you. However, the heat generated creates a similar result; both steam and infrared saunas will cause you to sweat profusely.
An infrared home sauna is a portable device that you can use in the comfort and privacy of your home. It lets you enjoy all the benefits of an infrared sauna, without having to visit the spa.
There are a few key differences between traditional steam saunas and infrared saunas. Let's take a look at what these are.
Differences Between Traditional And Infrared Sauna
1. Heat
The most significant difference between infrared and traditional saunas is the temperature each reaches. Conventional steam saunas can get as hot as 185oF or even 195oF. But infrared saunas can be equally effective at a much lower temperature in the range of 120oF to 150oF.
2. Humidity
As far as humidity is concerned, a steam sauna offers a far superior experience, simply because infrared saunas do not rely on steam at all.
3. Power
Steam saunas are more power-intensive than their infrared counterparts. An infrared sauna can function well at 1.6kw, while traditional saunas use 6kw to power on, making them thrice as expensive.
4. Function
A traditional sauna uses a stove to heat the air around you to generate steam that warms your body and increases its temperature. In an infrared sauna, infrared heaters are used to produce infrared light. These lightwaves penetrate your skin and directly increase your body temperature.
Let's take a look at the 7 best infrared saunas on the market that are worth checking out.
Top 7 Portable Infrared Home Saunas – 2021
The SereneLife Portable Infrared Home Spa is compact, foldable, and portable, making it the most popular infrared home sauna on our list. It is a comprehensive kit that comes with everything you might need to enjoy an infrared sauna session at home, including a foldable sauna chair. Bring home this portable infrared home spa and make regular and expensive visits to the spa a thing of the past.
The collapsible design features a moisture-resistant fabric that makes the SereneLife Spa perfectly suited for outdoor use, on a deck, or at a campsite. There are convenient hand-access zippers that allow you to read a magazine in peace while enjoying the sauna therapy.
Pros
Compact design
Adjustable heat settings
Fully foldable
Easy to store
Durable
Lightweight
Foldable sauna chair included
Value for money
Footpad heating mat included
1-year warranty
Cons
None 
The Idealsauna FIS 101 Portable Infrared Sauna is a high-quality device that offers a host of benefits that you can enjoy in the comfort and privacy of your home, without breaking the bank. The design incorporates several features that you can enjoy at the most luxurious saunas.
A negative ion generator built in the device helps purify the air surrounding your body. There are three heaters with a carbon fiber heating element. The design leaves your head and hands free to read, watch TV, or listen to music. The compact size and foldable feature make sure that the sauna doesn't take up too much space while being used.
Pros
Lightweight
Affordable
Carbon fiber heating pads
Sauna chair included
Footpad heating mat included
1-year warranty
Features air ionizer
Remote control to adjust settings
Heats up quickly
Cons
None 
The Radiant Saunas BSA6315 Harmony Portable Sauna comes with a solid beech hardwood dowel frame support system. The canvas chair can support weight upto 220 lbs. There are two zippered compartments on the front to store the controller and anything else you might want within reach.
The controller offers six automatic timer options, so you can customize your sauna session according to your needs and preferences. A sanitary air ionizer keeps the sauna fresh and purified. There are four perfectly-positioned carbon heating panels. With the Harmony home sauna, you can slow down and relax anytime you want.
Pros
6 automatic timer options
Handheld remote control
Portable chair
Durable design
4 carbon heating panels
Spacious inside
Value for money
Easy to use
Padded armrest 
Cons
Durherm Infrared Sauna is a premium home spa device that you can consider splurging on if you want to enjoy all the benefits of a luxury sauna but within the comfort and privacy of your home. The large size allows for roomy leg space, yet the device folds up easily to be stored out of sight when not in use.
There are three carbon fiber heating panels with a surface temperature ranging from 104-140oF with increments of 9 degrees. The device is safe to use with low EMF levels within the range of 5-15 milligauss. The durable material ensures that the device is sturdy and will last a long time.
Pros
Adjustable temperature settings
Adjustable timer function
Heated footpad included
Handheld controller
Portable sports chair
Easy to set up
Foldable for easy storage
Safe to use 
Cons
The Kuppet Portable Infrared Home Spa helps maintain good health while eliminating toxins from the body. It offers adjustable temperature settings that you can tweak according to your needs. The heat helps generate sweat and results in burning calories and excess fat from the body.
The Kuppet sauna comes with a heated foot mat and a comfortable folding chair made of sports canvas. There's also a set of rollers that you can use to massage your feet while sitting inside the sauna. The device folds up easily, is lightweight enough to be carried comfortably, and can be stored without hassles when not in use.
Pros
Handheld remote controller
Folds up easily
Insulated waterproof fabric
Rapid heating feature
Pillbox for adding essential oils and herbs
Portable chair
Heating foot pad
Affordable 
Cons
Not durable enough.
May emit smells. 
The Audew Portable Infrared Home Spa uses far-infrared reflection to eliminate toxins from the body while promoting blood circulation and improving metabolism. Regular use can provide valuable benefits for skin care, weight loss, stress relief, and relaxation. It is made of durable, high-quality material that lasts long and is easy to carry and store.
The temperature can be adjusted using the handheld controller. But there's also an inbuilt safety feature – the temperature control probe – that shuts off the heating once the heating plate exceeds 140°F. Make sure you stay within the recommended temperature range of 107-113°F.
Pros
Built-in temperature control
Waterproof fabric
Suitable for indoor and outdoor use
Adjustable temperature settings
Folds for easy storage
ETL authority-certified
Affordable 
Cons
The chair may feel uncomfortable.
Heat may not feel too intense. 
The Smartmak Far Infrared Low EMF Sauna is suitable for use at home, making the benefits of a sauna session at a luxury salon much more affordable and accessible. It heats up quickly and is ready to use in just 5 minutes. The installation is fuss-free, and the whole set up folds easily, so you can store it away when not in use.
The three carbon heating panels are quite safe with a low EMF and provide steady and even heating. The sauna tents are made using machine-washable fabric – all you need to do is open it up and throw it in the wash.
Pros
3 carbon heating panels
Heating footpad included
Handheld controller
Machine-washable fabric
Heats up quickly
Low EMF
Folds for easy storage 
Cons
Heat escapes through the neck hole.
Uncomfortable chair for tall users.
Not value for money. 
If you need more reasons to convince yourself to bring one of these amazing saunas home, keep reading to learn more about the benefits associated with using infrared saunas. 
Benefits Of Using Infrared Sauna
1. Improved Blood Circulation
Regular sessions in a portable home infrared sauna are extremely helpful in promoting blood circulation and also provide several benefits. The heat helps dilate blood vessels and capillaries, aiding blood flow to different parts of your body. It improves the appearance of your skin and makes you look less tired.
2. Muscle Pain Relief
With a hectic work life or physically laborious jobs, some downtime for the body is much-needed. An infrared sauna can help soothe stiff, tired muscles and aid pain relief. Sitting inside an infrared sauna provides intense relaxation to sore muscles.
3. Not As Hot As A Regular Sauna
A lot of users find regular saunas a little too hot to be comfortable due to sensitive skin or low tolerance. For such users, far-infrared saunas are preferable because these are never as hot as the temperature in a regular sauna. Since the light directly warms your body, a session in the infrared sauna feels far more tolerable.
4. Relaxation
Infrared sauna therapy is also useful for dealing with stress. It helps balance cortisol levels and boosts relaxation, leaving you refreshed and rejuvenated.
5. Burns Calories
The weight loss claims from using a sauna are debatable as most of the weight is water weight lost due to sweating. You will regain it once you rehydrate after your session. However, infrared saunas can penetrate your skin more deeply and have a more significant impact on your metabolic rate. This means that a single half-hour session may help you burn 200-600 calories.
6. Affordable
Compared to regular visits to the spa or salon, a portable infrared sauna for home use gives you the freedom to enjoy a sweating session as frequently as you want to without breaking the bank. Spas are expensive and a luxury for most of us. But these devices are a relatively affordable – a one-time investment that offers you more benefits and more extended returns.
7. Portable
The design of these home infrared saunas is such that you can fold them up and put it away in storage without any hassle. There is no complicated installation procedure, and even when opened up, they hardly take up a lot of space.
Portable infrared saunas are a fantastic investment, but keep in mind that they are still an investment because of the price. Read on to know which features you should watch out for before buying one for your home.
Features To Consider When Buying An Infrared Sauna
1. Size
Check the dimensions of the sauna you have in mind, and make sure it can fit each user comfortably. Especially for taller or wider users, do check that the sauna is spacious enough on the inside.
2. Material
If you intend to use your infrared sauna outdoors, such as in the backyard or the deck, make sure that the material is durable to withstand the weather. Waterproof and machine washable fabrics are relatively easier to clean and maintain, so check what material your chosen sauna is made of.
3. EMF Radiation
Make sure that the infrared sauna you bring home has an EMF radiation level lower than 3.0mG. Higher EMF is associated with health risks and is deemed unsafe for human use.
4. Heating Element
Different models of infrared saunas vary in their choice of a heating element between ceramic and carbon fiber. The products on our list use carbon fiber heating panels, which offer many benefits. They provide better distribution of heat, last longer, and emit low levels of EMF. Carbon fiber is also more energy-efficient, and the heat radiated penetrates the skin more deeply.
5. Warranty
When buying a home infrared sauna, make sure that the product is backed up with a good warranty. It shows the manufacturer's confidence in their product and also saves you any hassles if the product turns out to be faulty.
6. Manufacturer
Buying from a reputed manufacturer increases your chances of bringing home a quality product. For your safety, check that the product is ISO and CE certified, which guarantees lower risks. Other certificates, such as ETL, are also noteworthy guarantees of equipment safety.
Now that you are all set to enjoy a good detox session in an infrared sauna, here are a few risks and precautions you need to be aware of. 
Health Risks And Precautions To Take While Using An Infrared Sauna
As a beginner, it is safe to start with 15-20 minute sessions and allow your body to acclimatize to the sensation over time. You can gradually increase your time in the sauna to 45-60 minutes.
Restrict using the sauna to a maximum of three times a week to allow your body to rest and adjust between treatments.
Keep the temperature settings to low-medium to avoid overheating or injury.
Make sure to drink lots of water before a session to keep your body well hydrated. Excess sweating may cause dehydration if you use the sauna after low fluid intake.
If you have any health conditions you are concerned about or are pregnant, make sure to consult with your GP before opting to use an infrared sauna at home.
People with skin disorders, heat sensitivity, fever, implants, or undergoing prescription medication should avoid using the infrared sauna without professional medical advice.
Portable infrared saunas are an excellent way to sweat out some toxins and relax the body, especially after a tiring week. We hope this guide to the best infrared saunas and how to purchase them helps you make an informed decision to bring home the product best suited to your needs.
The following two tabs change content below.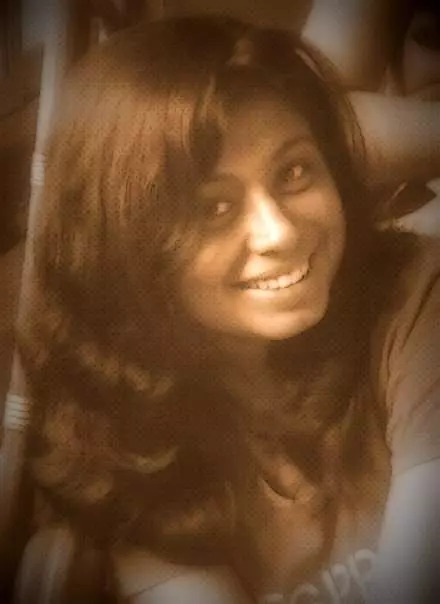 Sakshi Bahal has a Masters degree in English Literature from Calcutta University. She was a part of the editorial team of her school magazine. Her love for writing inspired her to take up literature and follow that up with creative writing after completing her education. She has been writing on beauty and skin care for the past 4 years.Sakshi has also authored a compilation of high school essays. A self-declared bookworm, she enjoys traveling, music, movies, and lots of coffee.