Best Jessica Alba Hairstyles – Our Top 10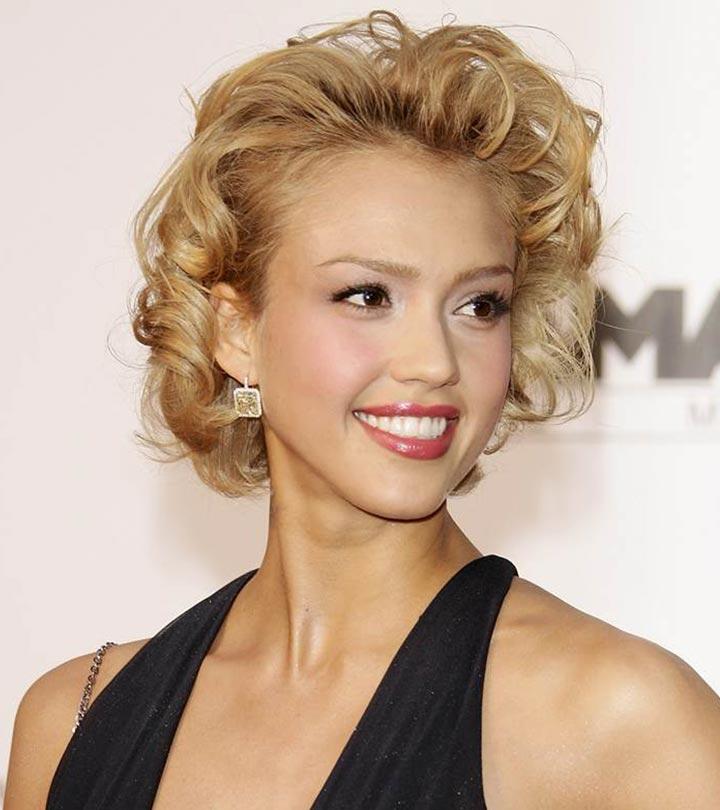 Jessica Alba is a coveted name for every fashion brands even though she isn't a fashion icon for many. Her sassy avatar and dazzling looks perfectly compliment her curvy body and flawless skin. The sexy lasso loves to play with her hair and flaunts a new hairdo every now and then. Take a peek into Jessica Alba hairstyles.
Most Popular Jessica Alba Hairstyles:
1. Princess Bun:
Jessica Alba is one such actress whose beauty lies in her glossy hair. Here she chose the princess bun, a classy style inspired from vintage look. Not much of a mess, but just a tweak with hair-bands and ribbons can give the look an edgy side.
2. Long Hair Curls:
Curls look best on short hair but with Jessica, her long silky tresses look beautiful with the big curls, which she bent them in. By highlighting the volume, this style is best to create a virtual bounce as you walk by.
3. Short Hair:
The lovely, long strands of Jessica Alba went through a cropped cut as she chose to give her regular style a break. The sultry beauty had the short hair look for quite a while and looked amazing in it. Clicked at a social event, Jessica dazzled in an off shoulder silver dress teamed with her glistening rust hair.
4. Pixie Cut:
Pixie cut may not have looked as cute as ever on someone as it did on Jessica Alba. The short hair style gave the stunning actress a secret glow and enhanced her pleasing smile. She avoided the comb and gave her hair a good blow dry before setting out to embrace the world. This is one of those Jessica Alba hairstyles with bangs that the world will never forget!
5. Ribbon Knot Bun:
Inspired from the ribbon knot style, this hairdo though messy in mode, was quite the red carpet look last year. Along with several other actresses was Jessica Alba, who sported the ribbon knot and tweaked it into a bun. Entangled in three knots, the hairdo looked quite edgy and complimented her gown. This Jessica Alba hairstyle turned into a rage, quite lietally!
[ Read: Chinese Hairstyles ]
6. Mummy Bun:
This hairstyle has got nothing to do with Egyptian mummies, but got the name from the regular mummy buns after Jessica was spotted in it at a fashion event. She must have never looked as flamboyant in her life as she looked that evening. With the black dramatic dress and the plated choker, her hair looked perfect, sleek and tamed.
7. Cropped Bob:
While bob cut wasn't enough, Jessica opted for the cropped bob cut look and went down the chop lane. She chopped them, colored them, twisted them, curled them and tried all possible looks and still looked her best. Whether a Marilyn Monroe or a Rihanna, she experimented a lot and this shows the versatility of the short bob cut.
8. Side Part:
Once Jessica got back those silky tresses back flowing from her crown, they got a side parting to look their fluffy best. It not only is a best look for long hair, but also highlights the heavy volume and softness of the hair. Jessica Alba is not the perfect fashion diva but her hairdos speak a lot for her; whether cropped or long she knows to make her best move ahead.
9. Bouffant:
A bouffant need not be a puffy umbrella but just like Jessica's puff, can be subtle and yet look chic. It helps in holding the bangs and gives your face the glow which hides behind it.
Well, there is no doubt that this style diva doesn't shy away from experimenting with her hairstyles. Jessica surely knows her strengths and manages to look stunning every single time!
Image Source: 1 , 2 , 3 , 4 , 5 , 6 , 7 , 8 , 9 , 10
The following two tabs change content below.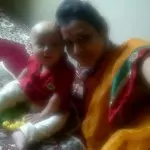 Latest posts by Khushboo Mehta (see all)