13 Best Jogger Scrub Pants For Women In 2023
Wear these comfy, casual scrub pants and meet both fashion and functionality at work.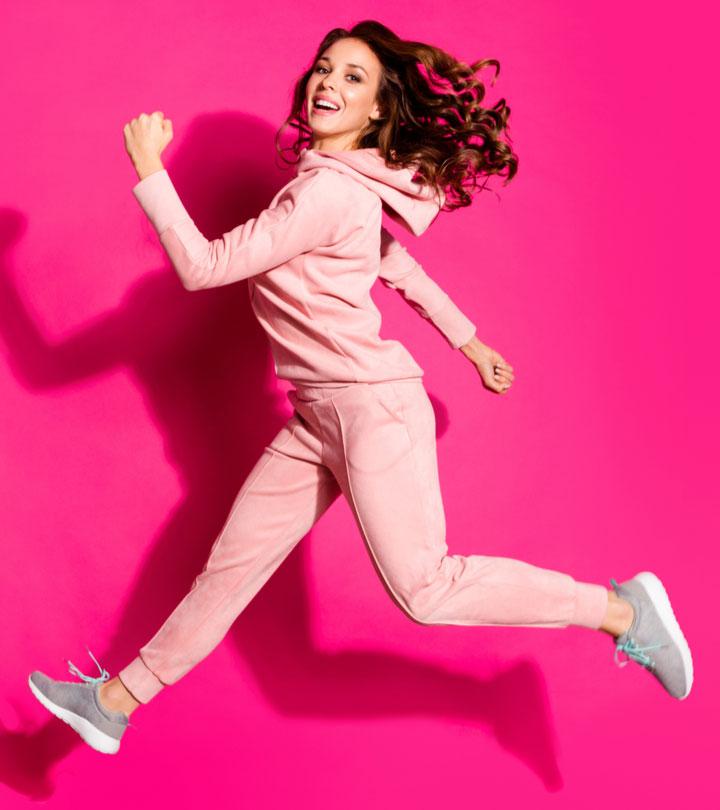 Healthcare professionals are always on their toes. The best jogger scrub pants available on the market enable these workers to stay active comfortably. As a nurse, doctor, ER professional, or any type of healthcare worker, you have to remain active for long hours. It is important that you stay physically comfortable while you care for others and treat patients. The healthcare sector is under immense pressure, and the last thing these workers need is uncomfortable clothing that holds them back.
These jogger scrub pants combine casual fashion and comfort along with functionality so that you have one less worry to deal with throughout your day. These are also extremely versatile, which means you can wear them on for your non-work activities too! Here, we have listed the 13 best jogger scrub pants so that you can save time by avoiding the need to go through all that is available on the market. These have been chosen based on customer ratings, fabric quality, comfort level, and other helpful features. Keep reading to find out why jogger scrub pants are a great option for healthcare professionals and select the best ones according to your needs.
What Are Jogger Scrub Pants?
Suiting the active lifestyles of healthcare professionals, jogger scrubs are bottoms that are high-performance with very little maintenance. They are made from durable fabrics and stitched in ways that increase their lifespan. In addition to that, they can repel sweat to keep you dry and feature breathable elements for ventilation. Ankle cuffs and drawstrings at the waistband keep the fit secure so your work receives your undivided attention. With multiple pockets to boot, this work gear is especially ideal when you want hands-free movement.
13 Best Jogger Scrub Pants For Comfy And Versatile Workwear
Pros
 Available in 13 colors
 Moisture-wicking
 Offers antimicrobial protection
 4-way stretch fabric
 5 pockets for storage
 Reflective element
Cons
 The waistband is non-adjustable
Price at the time of publication: $35.98
Pros
 Available in 15 colors
 Adjustable waistband with drawstring
 5 functional pockets
 Four-way stretch fabric
 Moisture-wicking
 Subtle tonal detailing
Cons
 Fabric might stretch slightly with regular use
Price at the time of publication: $32.98
Pros
 Breathable perforated panels
 Temperature-regulation
 Moisture-wicking
 Anti-static
 Wrinkle-resistant
 Quick-shed technology
Cons
 Some may find the material slightly thin.
Price at the time of publication: $33.95
Pros
 Available in 17 colors
 Adjustable drawstring
 4 deep pockets
 Odor-resistant
 Wrinkle-resistant
 Amply stretchable fabric
Cons
 Might be slightly snug around the ankles
Price at the time of publication: $34.99
With a combination of 91% polyester and 9% spandex, Dickies' cheap jogger scrub pants give you a flattering silhouette. The contrasting space-dyed trims on the pockets and a smooth waistband create a mélange effect, while the invisible drawstring allows you to customize the fitting with ease. The fabric not only wicks away sweat but also makes for quicker cleaning so you don't need to deal with heavy laundry after a long shift. Equipped with 2 pockets on the front along with rear and side cargo pockets, you get dreamy levels of storage that allow you to go completely hands-free!
Pros
 7 color options
 Smooth waistband
 6 functional pockets
 Contrasting trim detail
 Moisture-wicking
 4-way stretch fabric
Cons
 Might be slightly less breathable
Price at the time of publication: $35.98
Pros
 13 color options
 Anti-fade fabric
 Wrinkle-resistant
 Breathable
 Lightweight
 Tapered jogger leg
Cons
 Might attract slight traces of lint
Price at the time of publication: $34.95
These FIGS jogger scrub pants offer a slim fit for minimum distractions and maximum style, aided by the soft knit waistband to stay secure. Casual enough for running errands, these bottoms effortlessly transition from work to play when worn with the right top. You can count on the ribbed ankle cuffs to provide you with a wide range of motion, while the 5 pockets make for convenient storage spaces. FIGS' unique Technical Comfort and signature FIONtechnology fabric keeps moisture, wrinkles, and static away for a productive, discomfort-free day. With the Silvadur technology, odors don't get trapped in the royal blue jogger scrub pants, which means you can feel fresh all day long.
Pros
 Moisture-wicking
 4-way stretch
 Wrinkle-resistant
 Anti-odor material
 5 deep pockets
 3 color options
Cons
 Might be slightly low on breathability
Price at the time of publication: $58
Pros
 Soft waistband and cuffs
 4-way stretch
 Easy to clean
 Multiple pockets
 Retain shape and color
 Available in 12 colors
Cons
Price at the time of publication: $30.98
Pros
Wrinkle-resistant
Lightweight
Moisture-wicking
Easy to clean
Multiple pockets
Stretchable fabric
Available in multiple colors
Cons
Price at the time of publication: $62.99
Pros
 7 roomy pockets
 Lightweight
 4-way stretch fabric
 Breathable
 Quick-drying
 Available in 6 neutral colors
Cons
 Ankle cuffs might ride up slightly
Price at the time of publication: $34.99
Pros
 8 distinct color options
 4-way stretch fabric
 4 pocket storage
 Tapered leg cuffs
 Adjustable waistband
 Soft and smooth texture
Cons
 The leg cuffs might ride up a little.
Price at the time of publication: $21.99
Pros
 Available in 5 neutral colors
 Lightweight
 Moisture-wicking
 Breathable
 Quick-drying
 5-pocket storage
Cons
 You might have to size up.
Price at the time of publication: $32.95
Available in 3 classic colors, these maternity jogger scrub pants are lightly woven with a 92% polyester and 8% spandex blend. The elasticated waistband can be loosened or tightened with the help of the drawstring for a better fit. Soft and breathable while also being quick-drying, this pair billed for hiking is super versatile and transitions easily into the workspace. With 2 zippered, rear, and slip-in pockets, each roomy enough for much-needed essentials, the pants are high on functionality. The UPF 50+ fabric acts as a shield against harmful UV rays, while the ankle cuffs keep the leg sleeves from sliding down.
Pros
 3 color options
 6 pocket storage
 Elasticated waistband
 Breathable
 Quick-dry fabric
 UPF 50+ protection
Cons
 Might bunch up at the crotch sometimes
Price at the time of publication: $32.99
Now that you've seen some of the best jogger scrubs out there, let's dive into how you can pick out the best pair for yourself.
How To Choose The Right Jogger Scrub Pants For Women
Polyester or rayon blended with spandex often makes for the ideal material blend for jogger scrubs. This is owing to their softness and stretchability, which keeps medical professionals moving around without any hindrance. Additionally, some star features of these materials are their ability to wick away moisture, not hold wrinkles, and easy maintenance. Fabric treated with antimicrobial technology can be a plus point as well. Since people in the medical field are always on-the-go, these qualities are very helpful. Most pants are also made to be quick-drying, water-repellent, and are coated with sun protection factors. For convenience in performing everyday tasks, look for an easily adjustable drawstring and a gentle rib-knit waistband.
Every professional who happens to be on their feet all day needs as much storage room as possible. It comes in handy when you want to carry equipment, your phone, cards, and keys, and some paperwork all at once. Look for multiple types of pockets to serve various needs. Roomier cargo pockets that are open and slip-in, zippered side pockets for security, and hidden ones (that can also be zippered) for double protection are great for maximizing convenience.
While you can find a wide array of colors in scrubs these days, it might not be the wisest choice to pick bright and bold shades. This is because muted and neutral colors such as blue, red, white, navy, grey, and black are common in the healthcare industry and look more professional. These colors also pair well with other items and can be a good addition to your daily wardrobe.
Why Trust Stylecraze
The author, Priyam Gupta, is a fashion enthusiast who believes in choosing nothing but the best in style and comfort. You will always find her up to date with the latest trends in the fashion industry. She has conducted a thorough analysis of user feedback of the best jogger scrub pants that serve as the coziest work outfits. These are comfortable to put on and extremely versatile and have been chosen based on customer ratings, fabric quality, and other helpful features.
Frequently Asked Questions
Are jogger scrubs professional?
Yes, jogger scrubs are a versatile piece of clothing that looks professional and will meet all your needs with regard to easy maintenance, storage, and comfort.
How are scrub jogger pants supposed to fit?
Jogger scrubs have a tapered and snug fit, usually ending in cuffs. This keeps the fabric close to your skin without being too tight or roomy so you have fewer distractions.
What shoes look cute with jogger scrubs?
Slip-ons, sneakers, and running shoes can be paired with jogger scrubs owing to both comfort and the classic look they offer.
Does Cherokee make jogger scrubs?
Yes, the Cherokee Infinity Mid Rise Jogger Scrub Pants provide excellent microbial protection and are available in different colors and sizes.
Why are hospitals banning jogger scrubs?
Yes. The main reason for the ban on jogger scrubs in hospitals is that they are very fashionable, making them unprofessional to wear.
Do you wear compression socks with jogger scrubs?
Yes, you can wear compression socks with jogger scrubs if you work for late hours, as it can help you with swelling and numb feet.
Are tight jogger scrubs unprofessional?
Yes, tight joggers are not only uncomfortable and seem to be unprofessional in many sectors.
Is it OK to wear jogger scrubs in public?
Yes, you can wear scrubs anywhere to look fashionable and feel comfortable.