Best Jovees Fairness Products – Our Top 8
After relying on chemicals for many years, we are all finally realizing that their short term results are nothing in comparision with the kind of long term results our age old herbal cures can give. And this is why may companies now package these herbal miracles so that we can use them with more ease. Jovees is one such herbal and organic cosmetics brand. It started in the year 2004 in New Delhi and became a famous brand all across the world. They have many products in different categories such as skin care, sun care, hair care, lip care, eye care etc. Fairness creams that give amazing results are among the most popular of the jovess products range.
Here are the top Best Jovees fairness creams and other products:
1. Jooves Fairness & Glow Facial Kit: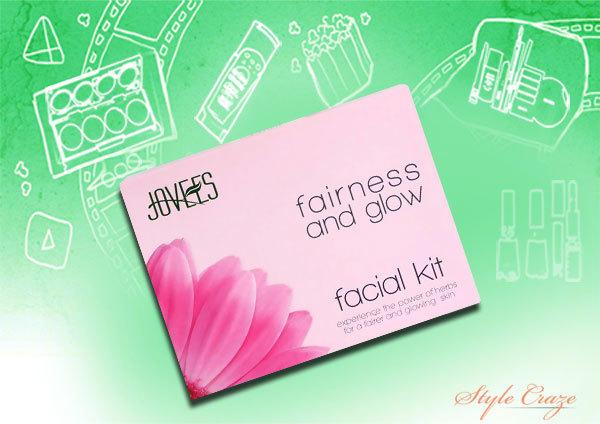 Jovees fairness & glow Facial Kit includes six products in a box. They are all made from natural sources and are processed scientifically. This maintains the therapeutic properties of the herbs and gives best results.
This Contains:
Citrus and Blackberry Cleanser
Apricot and Almond Facial Scrub
Wheat germ with Vitamin-E Face Massage Cream
Witch Hazel and Basil Skin Toning Gel
Bearberry and Liquorice Clay Pack
Saffron and Bearberry Fairness Cream
Jovees Fairness and Glow Facial Kit makes your skin beautiful and young. It enhances the skin complexion and reduces pigmentation. It is also useful to reduce blemishes and make your skin smooth and supple.


2. Jovees Saffron & Bearberry Fairness Cream:
This crème can give you light-toned luminescent skin. It contains the goodness of saffron and bearberry to make your skin look fairer and flawless. This also has bearberry, liquorice and arbutin, which is known to reduce the melanin production in the skin and improve the skin tone. This cream can also protect your skin from the harmful UV rays of the sun. This is ideal for both men and women.


[Read:Most Popular Fairness Creams]
3. Jovees Pearl Whitening Face Cream:
This Jovess fairness cream can give you flawless and smooth skin instantly. It is formulated scientifically with active ingredients to treat all types of skin. It seeps deeply into the skin and reduces the melanin production. Thus, this can enhance your complexion and rejuvenate the damaged cell membranes. This also adds a natural glow to your skin and makes your skin fairer. This contains rose water for moisturization of the dry skin and adds natural shine to your face. The main ingredient of this cream is pearl powder, mulberry, liquorice, bearberry, aloevera juice, sandal extract, rose water, apricot oil, avocado oil, jojoba oil, and almond oil.


4. Jovees Grape Fairness Face Wash:
This Jovees face wash helps to regain your lost complexion. This is ideal for men and women to get radiant glow on their skin. This Grape Fairness Face Wash contains grape seed, aloe vera, olive, orange peel extract and vitamin E. It can cure acne, moisturize and nourish your skin in a unique way. This also cleanses your skin and keeps it hydrated. This is suitable for all skin types.


5. Jovees Pearl Face Pack:
This is ideal for men and women. This comes in a tube. It is available in a 60 g pack that is 100% natural. It is suitable for all skin types. This contains botanical herbs, bearberry fruit extract, and sandal extract that lead to skin brightening.


[Read:Face Wash For Fairness]
6. Jovees Insta Fair Liquorice Clay Pack:
This is a unisex product that comes in a jar of 400 g. This is a pure natural product that is suitable for all skin types. This contains ingredients like bearberry, liquorice, arbutin Extracts, multani mitti, and calamine. This is applied for skin toning effect.


7. Jovees Water Resistant Sun Screen Fairness Lotion – SPF 25:
This is an excellent UV protection lotion that is suitable for all skin types. It is a water resistant lotion that includes sandal, chamomile, liquorice, carrot and aloe vera. This makes your skin visibly fairer and even toned. It gets easily absorbed into the skin to form a protective layer.


8. Jovees Fairness Lotion Water Resistant Sunscreen – SPF 25:
This is an organic sunscreen that gives complete skin protection. Jovees Fairness Lotion Water Resistant Sunscreen – SPF 25 protects the skin from the harmful sun rays all the day. This is ideal for men and women and contains all natural ingredients. It is suitable for all skin types. This includes natural sandal, chamomile, liquorice, carrot and aloe vera extracts to lighten, soothe and hydrate your skin.


*Subject to Availability
So, this is a list of the best Jovess beauty products. Have you used any of these before? If so do let us know if they have worked for you. And if you haven't try them out and let us know!

The following two tabs change content below.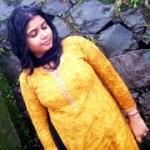 Latest posts by Jayshree Bhagat (see all)