11 Best Knee Braces For MCL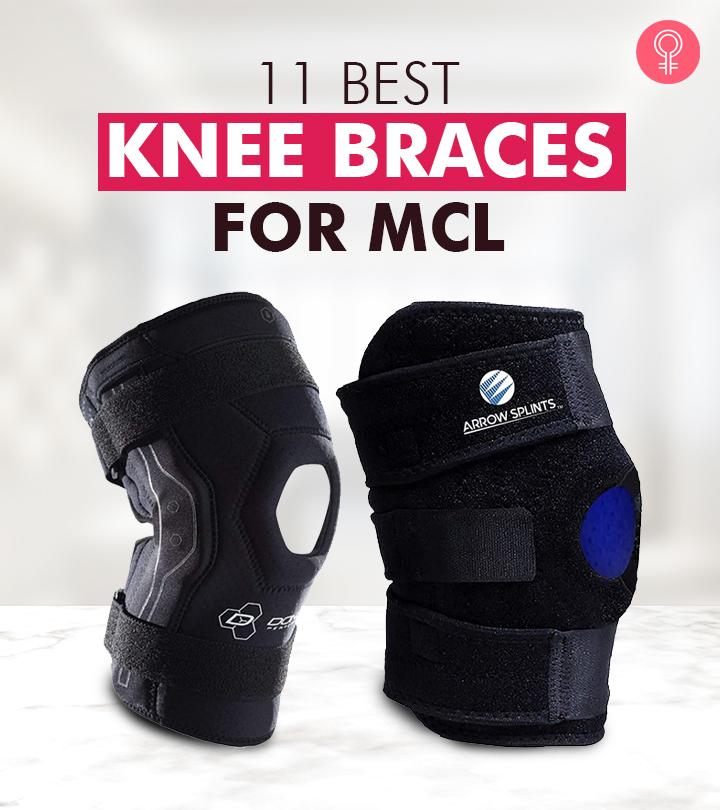 Injuries hurt. The physical activities in everyday life, be it moving around the house or a mall or trekking, have one thing in common – unexpected and sudden strain on the knees. The knee is the most injury-prone joint in the human body, and the medial collateral ligament (MCL) is the most commonly injured ligament in the knee, especially in athletes (1).
MCL knee braces are a must-have for the recuperation of your knees whether the intensity of pain or injury is low or high. But with so many braces available on the market, it might get confusing to pick one suited your requirement. Worry not! Here is a list of the 11 best knee braces for MCL tears that you can buy for yourself or loved ones. Scroll down!
What Is An MCL Injury?
The Medial Collateral Ligament (MCL) lies on the inner part of your knee. It connects your thighbone to the lower leg and prevents your knee from bending inward. The MCL can be injured in activities where your leg bends, changes direction quickly, or twists like in sports and adventure activities.
Let's now look at the 11 best MCL knee braces that you can buy online.
11 Best Knee Braces For MCL
This hinged knee brace is perfect for higher intensity injuries that take a long time to heal. The variety of motion control options for stabilization is suitable for post-operative knee immobilization. This knee brace is equipped with a press and rotate lock setting, adjustable straps, and easy-to-remove gripping buckles.
The telescoping frame from 19" to 24 inches is a one-size-fits-all. The tool-free length adjustment and padded ring design with collateral bars prevent valgus and varus deformity. The adjustable ROM hinge limits knee flexion and extension.
Key Features
Adjustable ROM hinges
Rotate and press lock settings
Motion control options
Tool-free length adjustment
Telescoping frame
Gripping buckles
Pros
Lightweight
Durable
Universal size
Cons
Not suitable for short people
This sleeve stimulates the blood flow, protects your ligaments, and relieves pain in the knee joint. The compression offers flexibility and helps with your mobility. The form-fitting, premium quality fabric provides 360° protection and comfort while you push your limits. The breathable, sweat-proof design keeps your legs sweat- and odor-free.
Key Features
Form-fitting fabric
360-degree protection
Pros
Breathable
Lightweight
Easy to wash
Sweat-proof
Odor-free
Available in 4 sizes
Cons
This hinged knee brace with anti-slip features, non-slip silicone wave, and four straps prevents the brace from slipping down in spite of vigorous activity or long periods of wearing. The open patella prevents displacement, de-stresses the knee area, and keeps the knee cap in place.
This knee brace is made of breathable, lightweight, and eco-friendly neoprene with vent holes that dissipate sweat effectively. The two removable side metal stabilizers and four metal springs support your knees and offer added flexibility. This brace helps the knee rest and recuperate after ACL, MCL, LCL tears, knee inflammation, hyperextension, and runner's knee.
Key Features
Adjustable straps
Removable hinges
Non-slip silicone wave
Pros
Breathable
Lightweight
Eco-friendly
Sweat-proof
Available in 3 sizes and colors
Cons
The Oliomp Knee Brace is extremely helpful in cases of tears, tendonitis, bursitis, and runner's knee. The bi-directional strap provides support from both sides, and the open patella design comforts the kneecap and tendon areas to heal knee injuries. The four spring stabilizers with EVA reinforced stabilizer ring protect your knee cap and overall stability.
The gel pad relieves inflammation and swelling, ensuring better knee mobility. The non-slip silicone bead ensures a firm grip and non-slide edging. This knee brace features 3D knitting technology and 4-way stretching material that minimizes sweating, warms your muscles, and helps you relax.
Key Features
Adjustable bi-directional straps
Non-slip silicone grip bead
EVA reinforced stabilizer ring
3D elastic weaving
Open patella design
Pros
Durable
Breathable
Sweat-proof
Non-slip grip
45-day warranty
Cons
This knee brace corrects position, relaxes, and fixes meniscus tears, fractures, ACL and MCL injuries, dislocation, sports injury, and knee neurological illness. It is equipped with four metal springs, an open-patella design, and padded silicone gasket, which protect, stabilize, and support the knees during exercise and keep the joint aligned.
The three adjustable straps can be attached to any exterior point, while the silicone slip belt keeps the brace fixed on your knee without falling off. This lightweight knee brace can be worn under jeans and sweatpants for comfort and ease of movement. The tiny perforations help reduce itchiness, sweat, and odor. It is easy to wear and also protects your knees during running, climbing, hiking, basketball, volleyball, football, and tennis.
Key Features
3 velcro belts
Open patella
Silicone non-slip strips
Pros
Easy to wear
Universal fit
Sweat-resistant
Odor-proof
Itch-resistant
Lightweight
60-day money back
2-year replacement warranty
Cons
This knee brace offers optimum support for arthritis, ACL, MCL, PCL, and meniscus injuries and keeps the joint warm. The dual-side stabilizers and open patella design offer maximum support and ensure that the knee stays in place. The three extra-strong fasteners with double wave restrict unwanted knee movement for a proper rehab. This knee brace is lightweight and enhances medial support and lateral stability.
Key Features
Non-slip grip
Dual-side stabilizers
Open patella design
Extra strong fasteners
Pros
Affordable
30-day money-back guarantee
1-year warranty
Lightweight
Cons
The Karm Knee Brace can be used for your daily activities like grocery shopping or walking your pet, sports like basketball and running, or if you have medical conditions like sprained knee, cartilage irritation, tendonitis pain, or ligament injury. The three adjustable hook and loop straps keep the knee brace in place.
The open-patella design reduces pressure on the patella and knee joint, while the sewn-in straps ensure a comfortable fit. This knee brace is made of 60% neoprene material that helps increase blood flow and retain heat to protect the muscles. This product also supports cross-training, Zumba, weightlifting, bodybuilding, gym workouts, MMA, boxing, kickboxing, jiu-jitsu, and martial arts.
Key Features
Dual size stabilizers
Open patella design
Double anti-slip strips
Adjustable hook and loop straps
Pros
Not bulky
Available in 9 sizes
Easy to put on and remove
Available in 4 colors
Breathable
Cons
The Physix Gear Knee Support Brace does not stop blood circulation or stretch out after a few uses. It prevents stiffness and keeps your joints warm. You can adjust the compression by raising and lowering the sleeve. This knee brace is lightweight, easy to wear and remove under clothes, and is made of breathable lycra and nylon.
Key Features
4 way stretch fabric
Flexi knitting
Non -slip silicone grip wave
Pros
No chafing
Stabilizes osteoarthritis
Available in 5 sizes
Breathable
Lightweight
Easy to wear and remove
Cons
The Bracco Knee Brace absorbs stress and dampens vibration with the silicone-gel ring around the knee cap. The dual spring stabilizer system offers supreme flexion during the recovery process of knee injuries, post-surgery, reduce ligament, meniscus tear, sprains, and swelling.
This knee brace offers firm support, boosts blood circulation, and provides relief from injuries. The broad sleeve with a three-strap binding system ensures firm grip and immobilizes joint movement. The removable splints are easy to wash, and the breathable neoprene moist-wicking design is 100% latex-free. This knee brace is also suitable for routine running, hiking, walking, workout, and baseball.
Key Features
Silicone gel ring
Dual spring stabilizer system
Removable splints
Pros
Durable
Water-resistant
Breathable
Latex-free
Cons
The EzyFit Knee Brace offers the utmost comfort during running, hiking, walking, sports, and exercising. It also helps you recover from knee surgery, arthritis, ACL, MCL, LCL, and tendonitis. The anti-slip bi-directional straps wrap in any angle, providing flexibility, while the open patella keeps the knee joint in place during movement.
The quadruple stabilizers on either side of the brace offer ensure maximum lateral support. This product also features three adjustable closures, non-slip silicone gel, and double stitched curved edges. It is made of breathable neoprene, which molds to your knee and offers effective heat therapy for fast recovery.
Key Features
Bidirectional straps
Open patella
Dual stabilizers
Non-slip silicone gel
Double-stitched edges
3 adjustable closures
Pros
Available in 3 sizes
Lightweight
Cons
This wrap-around brace is easy to wear and remove. The hex-shaped patella provides support, stability, and free movement. The bilateral polycentric hinges have hyperextension stops that keep the damaged and unstable joints from getting in the way of activity.
The TPR pull straps offer the perfect fit, and the perforated neoprene ensures breathability. This knee brace also comes with a pocket to hold your cards and keys. The anti-migration technology prevents slip, and the reflectivity enhances visibility in low light conditions.
Key Features
Polycentric hinges
TPR pull straps
Anti-migration technology
Pros
Cons
Let's look at a few benefits of MCL knee braces.
Benefits Of Using MCL Knee Braces
Provide lateral support
Prevent unwanted movement and rotation
Limit motion post-surgery
Protect the graft
Before buying a knee brace for MCL, consider these factors to make an ideal choice.
How To Choose The Best Knee Brace For MCL
Material: Choose a material that is durable and breathable. Perforated neoprene and lycra are durable and also allow breathability.
Side Stabilizers: Stabilizers on braces not only protect the knees better but also save them from the extra effort. Therefore, choose a knee brace equipped with side stabilizers.
Adjustability: The straps should be adjustable for a comfortable fit and to keep your knee stabilized during any activity. Also, braces with an open patella design help you adjust the size according to your need. Thus, look for a product with adjustable straps or open patella design.
Hinges: Hinged knee braces keep your knee aligned properly post-injury and offer higher protection than other braces.
Brace Type: Knee braces come in different types – hinged, slip-on, wrap-around, open/closed patellar knee braces, unloader braces, prophylactic, and rehabilitative braces. Select one that addresses your issues and also fits you perfectly.
Protection: Knee braces help restrict different types of motion that are likely to worsen your knee condition. They provide support and protection and work in various manners for various cases.
Comfort: The brace must be snug but not so tight that it cuts off circulation. A knee brace with thick knee padding makes it more comfortable.
Size And Style: It is important to wear the right size brace because a big size would slip, and a small one would constrict blood flow. Measure all around the leg six inches above and below your kneecap. Match this measurement with your product and pick accordingly. The doctors will recommend the brace style after evaluating your condition.
Using the right knee brace daily until your knee is back to normal is very crucial. Pick the knee brace that's best suitable for you from our list and safeguard your physical well-being!
Frequently Asked Questions
How do I know if I tore my MCL or meniscus?
A popping sound during injury might mean an MCL tear. Also, there will be swelling, stiffness, or pain while straightening or rotating the knee.
How long does it take for the MCL to heal?
Depending on the intensity of the tear, the healing period is a few days to a week for grade 1 tear, 2-4 weeks for grade 2 tear, and 8 weeks or more for a grade 3 tear.
How do you make your MCL heal faster?
Use an ice pack immediately, elevate the knee using cushions, strap on a brace or bandage, and get physiotherapy.
Sources
Articles on StyleCraze are backed by verified information from peer-reviewed and academic research papers, reputed organizations, research institutions, and medical associations to ensure accuracy and relevance. Check out our
editorial policy
for further details.
Recommended Articles
The following two tabs change content below.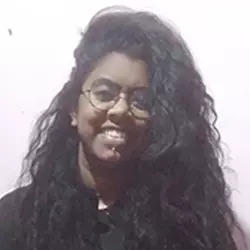 Aditi holds a postgraduate degree in English Literature from Presidency University, Kolkata, and a bachelor's degree in Education from the University of West Bengal. She has previously worked as a scriptwriter for an educational technology company and as an editor and proofreader for a digital marketing agency. She specializes in reviewing fitness products and equipment and aims to provide the readers with all the information required to make an informed decision. She is passionate about teaching and her other interests lie in parkour, short stories, journaling, and Indo-Pakistani sign language.