10 Best Korean Serums for Every Skin Type of 2020
All K-beauty products are great! But, Korean serums are undoubtedly the most popular K-beauty skincare products. One major reason behind the popularity of Korean serums is that they are made with simple but effective ingredients and are more affordable than the skincare products of the West. They have serums for all your unique skin needs. Since there is a wide range of K-serums out there, we have made a list of the best ones to pick for your skin concerns. Check it out!
Best Korean Serum For Your Skin Type
1. The Face Shop White Seed Brightening Serum
Skin Concern: Dullness, blemishes, and spots
Suitable For: All skin types
If you are looking for a brightening serum that can fade stubborn blemishes and marks, go for this product. The White Seed Brightening Serum by The Face Shop contains white lupin seed extract, which is known for its natural skin brightening properties. It also contains white daisy flower extracts that reduce dullness and make your skin bright and clear. It is the best Korean face serum.
Pros
Paraben-free
No artificial colors
No animal ingredients
No mineral oils
Paraffin-free
Talc-free
No harmful chemicals
Hygienic pump packaging
Cons
None
2. COSRX Propolis Light Ampule
Skin Concern: Dry and uneven skin texture
Suitable For: Dry and rough skin
Cosrx is a brand that believes in keeping their ingredients simple. This skin serum contains 83% pure black bee propolis extracts that are known for their excellent skin hydrating properties. They heal damaged skin and keep it nourished and moisturized. This product has a silky texture that slowly increases the softness and plumpness of your skin with daily use. If your skin is parched, go for this product without any second thoughts. It is the best Korean whitening serum.
Pros
Paraben-free
Sulfate-free
No harmful chemicals
Lightweight
Cons
None
3. Dear, Klairs Freshly Juiced Vitamin C Serum
Skin Concern: Pigmentation, fine lines, and uneven skintone
Suitable For: All skin types
This is an ultra-mild (5%) Korean vitamin C serum formula by Dear, Klairs. It is gentle enough for sensitive skin. Vitamin C has skin brightening effects. It can fade stubborn spots and marks quite effectively. If you have brown spots, fine lines, and open pores, this should be your top pick. The ingredients in this serum are chosen as per the Korea Ministry of Food and Drug Safety Standards. It is the best Korean vitamin c serum.
Pros
Paraben-free
No harmful chemicals
SLS-free
Cons
None
4. O'Sum Korean Organic Hyaluronic Acid Serum
Skin Concern: Dryness and damaged skin
Suitable For: All skin types, especially sensitive skin
Weather and environmental pollution can take a toll on your skin. This hydrating serum helps strengthen your skin and prevent any damage. This hyaluronic acid serum contains lemon balm extracts that prevent moisture loss and keep your skin firm. It also helps prevent redness, reduce acne, and keep the skin bright. It is the best Korean hyaluronic acid serum.
Pros
Certified by Ecocert
Certified by Korean FDA Organic Cosmetic Guidelines
Contains 95% natural ingredients
Cons
None
5. Mizon Snail Repair Intensive Ampoule
Skin Concern: Acne, scarring, signs of aging
Suitable For: All skin types, especially sensitive skin
Snail mucin extract is one of the most potent skin ingredients, and most Korean beauties swear by its benefits. It helps minimize acne, prevent acne scarring, minimize the signs of aging, and smoothen your skin texture. It is the best Korean serum for dry skin.
Pros
80% snail mucin extracts
Contains anti-aging peptides
Soothes the skin
Contains hyaluronic acid
Cons
None
6. Nature Republic Snail Solution Essence
Skin Concern: Dullness and wrinkles
Suitable For: All skin types
Stressed skin looks dull and lacks vitality. If you feel that your skin is stressed and does not look healthy, try out this essence. It contains 80% snail secretion that improves your skin texture within a few days. It also brightens and soothes dull skin.
Pros
Natural ingredients
Mild formula
Hygienic packaging
No harmful chemicals
Cons
None
7. Dear, Klairs Rich Moist Soothing Serum
Skin Concern: Dryness
Suitable For: Dry skin
If a lack of hydration is your prime skin concern, this serum is for you. The Moist Soothing Serum by Dear, Klairs contains a powerful blend of natural extracts, such as carrot root, celery, and broccoli. It contains also contains sodium hyaluronate (a salt of hyaluronic acid) that helps restore moisture and keeps your skin hydrated for long. It contains lemon oil and has a mild and refreshing citrus scent. It is gentle and perfect for anyone who needs a serum to calm down their skin. It is the best Korean serum for combination skin.
Pros
Cruelty-free
Vegan
No artificial fragrance
Paraben-free
Alcohol-free
No artificial colors
Cons
8. Mizon AHA 8% Peeling Serum
Skin Concern: Hyperpigmentation, dark spots, and blemishes
Suitable For: All skin types
This product is formulated with 8% glycolic acid that targets the spots and blemishes on your skin and helps fade them. Glycolic acid exfoliates the skin gently, improves its texture, and promotes skin resurfacing. It contains papaya and aloe extracts that have a calming and hydrating effect on your skin. These two ingredients are also known for their anti-inflammatory benefits. This peeling serum also contains arnica that has an antibacterial and anti-inflammatory effect. If you are new to chemical exfoliators, start with this mild exfoliating serum.
Pros
Dermatologically tested
Safe for daily use
Improves skin's adaptability
Hypoallergenic
Cons
9. Sulwhasoo First Care Activating Serum
Skin Concern: Signs of aging
Suitable For: All skin types, especially dry and mature skin
This is one of the best selling products by Sulwhasoo and is even popular among celebrities. This skin-balancing anti-aging serum is formulated with the JAUM Balancing Complex that focuses on harmonizing your skin balance. It nourishes dry and mature skin and makes it firm. It can be used as both a day and night serum. It is the best Korean anti-aging serum.
Pros
Herbal ingredients
Paraben-free
No harmful ingredients
Cons
10. Neogen Dermalogy White Truffle Serum In Oil Drop
Skin Concern: Dullness, dryness, and signs of aging
Suitable For: All skin types
This is a unique serum that gives you the moisturizing effect of oil without making your skin feel oily! This oil drop serum contains white truffle extracts that strengthen your skin and fights the signs of aging. It is formulated with the microfluidic dispersion technology that balances the oil and serum to give you a fresh finish after application.
Pros
Clinically tested
Non-irritant
Improves moisture retainability of the skin
Lightweight
Contains niacinamide
Paraben-free
Cons
That was our list of the top Korean serums you can buy right now. Before you pick one, make sure that it is specially designed for your skin type. Since serums contain a high percentage of active ingredients, sticking to a product that suits your skin will give you the best results.
Have you tried out any Korean serums? How was your experience? Share your thoughts with us in the comments section below.
Recommended Articles
The following two tabs change content below.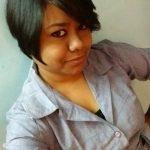 Latest posts by Ramona Sinha (see all)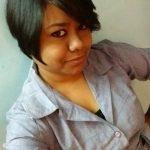 Ramona Sinha
Ramona has a Master's degree in English Literature. She believes that beauty begins with a good skin care regimen and is on a mission to eliminate all toxins from her routine. She helps readers select products and ingredients specific to their skin type and gives out tips to keep their skin healthy in a natural way. When Ramona is not working or experimenting with a new skin care product or ingredient, her books and a passion for music, good food, and traveling keep her busy.