9 Best Korean Sunscreens For Oily Skin In 2022
Protect your skin from the sun with these non-greasy Korean sunscreens meant for oily skin.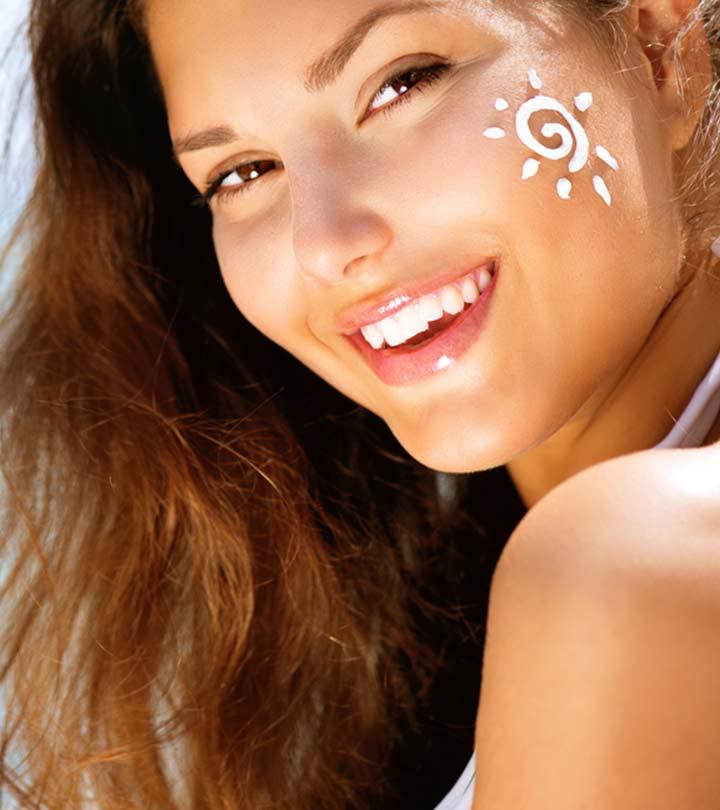 If you are here looking for the best Korean sunscreen for oily skin, you have landed in the right place! While sunscreen is essential in your everyday skincare routine, do you know that you need to get one as per your skin type? While people with dry skin may benefit from sunscreens with additional moisturizing ingredients, those with oily skin should go for something that absorbs and balances your skin's natural oils. Korean skin care products, with their exotic natural ingredients, are formulated to suit the different skin types.
Sunscreens are often laden with chemicals and ingredients that help protect your skin from the harmful UV rays of the sun. However, if you know where to look, you can also find some sunscreens made with natural and skin-friendly ingredients. Also, you should select one that offers additional benefits for your skin type. People with oily skin should stay away from moisturizing, dewy, or glow-inducing products that contain natural oils. Thankfully, there are some high-quality Korean sunscreens specially formulated for oily skin. To help you learn more about them and get one for yourself, we have shortlisted the 9 best Korean sunscreens for you to begin with. Check them out below!
9 Best Korean Sunscreens For Oily Skin- Reviews Of 2022
Nothing better than a Korean sunscreen for oily acne prone skin that targets oily zones. It gives the oily skin people what they really need— oil-free skin and sun protection together. This 100% mineral based sunscreen is free from harmful ingredients. From providing a long-lasting protection to taking extra care of your skin, this Korean mineral sunscreen for oily skin, does it all. Induced with sunflower seeds, acai berry, and aloe vera, it is extremely nourishing for the skin and is super mild in nature. The SPF 50+ with PA+++ works for all skin types and is probably one of the best Korean sunscreens for oily skin. To understand more about the usage of this product, click on the YouTube video given below.
Pros
Sebum-free
Safe for sensitive skin
Natural ingredients
No white cast
Cons
Fragrance doesn't linger enough
Those who use Korean sunscreens will surely know this brand and those who are new to this world must try out this product. It is popular for its double layer UV-blocking system that can keep sweat and water away and let the sunscreen stay longer. In case, you live in a hot and humid place, this is the best Korean sunscreen to opt for. The finish as the name suggests, is quite soft and even. Key ingredients of this Korean formula are natural barrier complex, glycofilm and helichrysum flower water. These natural ingredients hydrate the skin, protect it from the sun and give a relaxing calm effect. When looking for a Korean sunscreen for oily, dehydrated skin, this is one you should choose. For a detailed review of this product, go through this YouTube video.
Pros
Silky finish
Long-lasting
Skin-friendly ingredients
Can be used in all seasons
Cons
This is usually termed as a sun-moisturiser as the basic nature of this product is to nourish the skin along with sun-protection. It contains aloe arborescens leaf extract which is super soothing for the skin. This Korean sun cream from Cosrx is quite similar to a light moisturizer which ditches any kind of dryness and balances oil in the skin. Thus, it is suitable for oily skin. In case you are looking for a product that works as both a moisturizer and a broad spectrum sunscreen, the cosrx aloe soothing sun cream has to be your choice. It is also a product for those with dry and sensitive skin types. This Korean face sunscreen for oily skin offers SPF50 PA+++, which means you get three times more protection from the sun. Take a look at this YouTube video for a detailed visual demonstration of this product.
Pros
Lightweight texture
Moisturizing effect
Doesn't feel greasy
Hydrates skin 
Cons
A'pieu Pure Block sun cream is one of the most suited products for your daily sun-protection needs. It has a non-sticky texture that suits oily skin and also the other skin types. This easy-to-spread formula leaves no residue and gives a matte finish that stays with you all day long. Formulated with berry blossom complex, watermelon extract and aloe vera, it is highly nourishing and has a calming effect. When looking for the best Korean sunscreen to keep your skin revitalized and sun-protected, try this one.
Pros
Natural ingredients
Lasts long
Non-oily finish
No white cast
Cons
Neogen Dermalogy Sunscreen is super light and it quickly gets absorbed by the skin. Unlike other sunscreens, this one is free from harmful ingredients. This SPF50+/PA+++ product is super strong to keep side effects of the sun at bay. Loaded with antioxidant ECO-certified ingredients, this Korean sunscreen provides good pore care. You can keep your skin completely healthy with this sunscreen due to the lack of harmful ingredients, intense sun protection and natural skin care. The primary ingredients of this product are rose extracts, blueberry extracts, and vitamin E which are naturally calming and revitalizing.
Pros
Moisturizing in nature
No whiteness
Soft, smooth texture
Citrus scent 
Cons
Smell might be too strong for some

Also termed as "sun fluid", this sunscreen is a boon for people with oily skin. The key highlights of this product are SPF 50+ and PA++++ protection. With the goodness of Rubus Arcticus, this Korean sun fluid takes care of aging and improves skin texture. Keeping stickiness or greasiness away, this sunscreen suits oily skin. The best part about this sunscreen is that it can be used on both body and face without the fear of any irritations due to its non-nano ingredients. Known for its four-action formula, it provides many more benefits like hydration of skin, calming effect, and skin barrier care.
Pros
Safe ingredients
Suitable for all skin types
Gentle effect
Calms the skin 
Cons
For all the go getters who are outdoorsy and extremely active, all the while wearing makeup, this is the best Korean sunscreen. It is induced with S.Pellegrino mineral water that unclogs facial pores and works well for people with oily skin. This Korean sunscreen for oily skin has lotion type texture that easily gets into the skin and gives a matte finish. It works like a feathery light sunscreen that protects your skin without irritating it. The sunscreen feels just like a moisturizer and even works towards hydration. The product is suitable for makeup lovers as this sunscreen works as a perfect base without making the skin oilier. This Korean gel sunscreen for oily skin gets easily absorbed. 
Pros
Light and fresh
No paraben
Aqua scent
No mineral oils

Cons
Might be too mattifying for some
People with oily skin are always searching for good Korean sunscreens. After all, who likes a greasy face just when they are about to step in the sun? Sunscreens by 9wishes are highly suited to oily, acne-prone skin. The texture is super light and doesn't let you feel heavy at all. You surely will love the way it melts into your skin and gives a no-cakey look. It contains jojoba seed oil, aloe vera leaf extract and niacinamide as its main ingredients. Jojoba seed oil and aloe vera leaf extract calms down the skin and improves skin elasticity whereas niacinamide improves skin tone. Altogether these ingredients protect the skin against the harmful rays of the sun.
Pros
No stickiness
No white cast
Long-lasting
Gets absorbed quickly
Cons
IPKN Big Apple Sun Cream is formulated with SPF 50, which minimizes the appearance of the pores, reduces sebum production, and provides smoother skin. This oil-free cream protects the skin all day long and can be used as a makeup base. Concentrated apple water extract keeps the skin calm. Niacinamide infused in the cream improves the appearance of the pores, minimizes the fine lines & dullness, and evens the skin tone.
Pros
Oil-free
Apple fragrance
Price-worthy
Suitable for all skin types
Cons
After reading the review of the best Korean sunscreens for oily skin that can be used in 2022, here are certain points to keep in mind. These are really important and deserve your attention before you head on to buying a Korean sunscreen. 
How To Choose Korean Sunscreen For Oily Skin?
There are a number of Korean sunscreens in the market these days and choosing one can be really difficult. But if you follow these tips, choosing the best Korean Sunscreen for oily skin can be sorted easily.
Understand what's what? Yes, it is important to know the difference between SPF, UVB, UVA, and PA before opting for any sunscreen for oily skin. SPF refers to the sun protection factor whereas PA refers to the protection grade. Both of these are required to stay safe from the harmful UVA & UVB rays of the sun. The + sign indicates more protection from the sun. So you must check the SPF & PA grade before buying a sunscreen.
The consistency of sunscreen formulated for oily skin must be such that it hydrates the skin and doesn't make the skin greasy. Generally, gel based formulas are considered wonderful for oily skin. UV sprays and water-based sunscreens are also quite good for people with oily skin.
Another quality to check for is water-resistance of the product as people with oily skin can get all oily and sweaty. You don't want to miss out on those pool days or beach days either.
A sunscreen with no pore-clogging ingredients is considered safe for people with oily skin. So look for sunscreens that have non-clogging ingredients along with oil-free formulation.
Ditch heavy, thick formulas that can trigger your skin towards acne. 
Important Factors To Consider When Buying Sunscreen
Always choose a sunscreen based on your skin type.
Do not forget to check out the manufacturing and expiry dates.
Opt for a sunscreen that is more than SPF 30 and provides protection from both UVA and UVB rays.
Do not invest in sunscreen without knowing its ingredients.
Pick a sunscreen that can be used as per your routine. For example, if you are somebody who needs to wear makeup, choose a product that can be worn under makeup. In case, you are in a profession where you sweat a lot, choose a water-proof sunscreen. 
Oily skin tends to get greasy soon after cleansing the skin thoroughly. This skin type needs special attention and products that are specially formulated, keeping in mind its requirements. Unlike regular sunscreen, sunscreens formulated for oily skin should be free from oils that could increase greasiness. The best Korean sunscreens for oily skin are packed with ingredients that gets absorbed into the skin without any excess oiliness, balancing skin's natural oils. In addition, the products listed in our article are loaded with skin-friendly ingredients that nourish your skin while protecting it from UV rays.
Why Trust Stylecraze
Vaishnavi Kothuri, the author, is a skin care aficionado devoted to exploring, researching and sharing products that fortify and protect all skin types. She discusses the best Korean sunscreens that can be used on oily skin types. Each of these products and their reviews have been studied and vetted by the author for your benefit. She recommends these products based on SPF spectrum, ingredients, and other factors.
Frequently Asked Questions
What Is Pa+++ In Korean Sunscreens?
PA+++ is a protection grade of UV-A. PA+ signifies the protection efficacy. The + sign indicates the level of protection. The sign "PA+++" reflects a greater level of protection efficacy than PA++.
Is SPF 100 Too Much?
Yes, SPF 100 is too much. Though it feels like SPF 100 sunscreen could be better at providing sun protection than SPF 50, 40, or 30, the reality is that SPF 100 is only slightly better at sun protection and won't really make a lot of difference. Choosing SPF between 15 to 50 is ideal as these sunscreens are appropriate for the skin.
Do I Really Need To Reapply Sunscreen Every 2 Hours?
Yes, you need to reapply sunscreen every 2 hours. This is because no matter how high the SPF is, it can't really protect you for long from the sun if you have been sweating or swimming. If you spend time indoors where you are away from the sun then you might not need to reapply sunscreen every 2 hours.
Does SPF 100 Prevent Tanning?
SPF 100 does not prevent tanning completely. It surely can protect your skin from the sun effectively for a few hours.
How long does a Korean sunscreen last?
A Korean sunscreen can last up to a year once the seal is opened. The unopened shelf life of these sunscreens is for 2.5 years or 30 months.
How often do Koreans reapply sunscreen?
Koreans reapply sunscreen every three hours with some exceptions where the matte effect can last longer.

Related Articles:
The following two tabs change content below.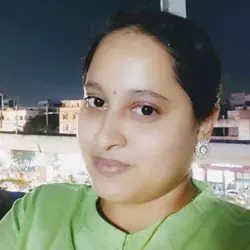 Vaishnavi is a techie-turned-content writer and a certified skin care coach. She did her postgraduation from Vignan Institute of Technology...
more