Best Lakme Absolute Products – Our Top 10 The Indian cosmetics brand, 'Lakme' continuously upgrades and keeps innovating its product range. Lakme has recently launched their 'Absolute' range with their brand ambassador being none other than the gorgeous actress – Kareena Kapoor.
The products in the lakme absolute collection are available for dry, oily and normal skin types. They can maintain the skin's glow, shine and moisture. There are various products to suit daily use for beautiful makeup.
Top 10 Lakme Absolute Products:
Lakme Absolute Baked Blush has 4 amazing shimmery shades. These are lightweight, pigmented and perfect for party wear. The texture of the blush is soft and smooth that helps to blend it easily. It doesn't give a chalky or powdery effect. It can be used both in a dry and wet form. This has an average staying power of about 4-5 hours.
Recommended for:   All skin types

It has a nice packaging and a curled brush for ease of application and best effect. It is waterproof and gives a thick black finish. It is also easy to remove with any make up remover and without any smudging. It has an average staying power of 5-6 hours.
Recommended for: All skin types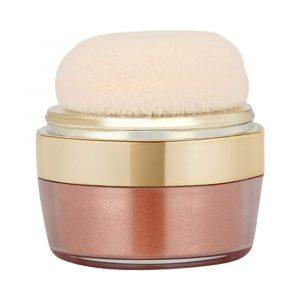 This highlighter can be used to highlight and accentuate your features and add blush to your cheeks. The highly pigmented shade contains glitter to give you the perfect glam look. It offers an intense color payoff and a radiant glow to the face. The sponge applicator allows a seamless and easy application. It is available in three shimmery shades to play with.
Recommended for: Party make-up
4. Lakme Absolute Baked Eye Shadow: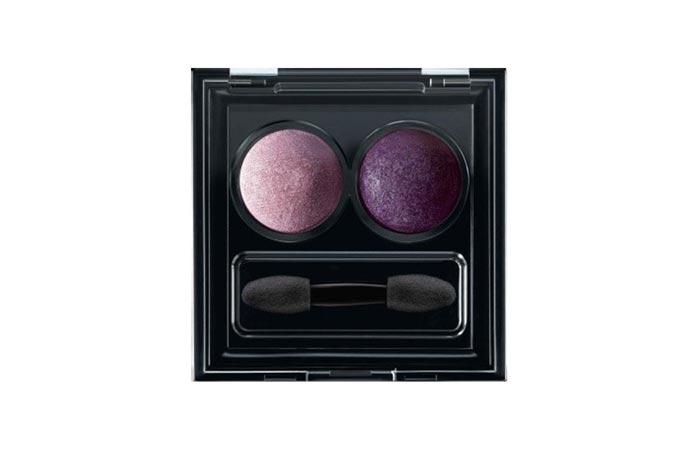 Lakme Absolute Baked Eye Shadow has a nice classic packaging and a good sponge applicator. It contains shimmer and comes in gorgeous, metallic shades. It can be applied dry or wet. It is pigmented, doesn't crease and spreads easily. It is also a little creamy in texture.
Recommended for:  Normal to dry skin
Lakme Absolute Wet and Dry Compact has a classic black packaging and a mild fragrance. Lakme Absolute White Intense Wet and Dry Compact can last up to 16-hours. It can be used both as a compact and foundation. It can give your skin a flawless, satin matte and smooth appearance. It contains SPF-17, Vitamin B3 and Hyaluronic acid, and is hydrating. The compact is easy to blend into the skin. It has a staying power of 3-4 hours and can hide acne spots and scars as a concealer.
Recommended for:  Dry and normal skin.

[ Try – Lakme Absolute Mattreal Skin Natural Mousse ]
Lakme Absolute Matte Lipstick has a nice metallic grey classic packaging. It has a staying power of 5-6 hours without fading. It has a soft matte texture and feels very light on the lips. This range has many attractive colors available. But these are a strict no-no for chapped lips.
Recommended for:  Hydrated lips

Lakme Absolute Plump and Shine Lip glosses have a classic and sleek transparent packaging. The texture is thick and slightly sticky. It is hydrating and has a decent staying power of 6 hours.
Recommended for:  All gloss lovers

Lakme Absolute White Intense Skin Cover Foundation has a light texture and a citrusy fragrance. It spreads and blends easily for a smooth finish. It doesn't leave a patchy or whitish cast. The coverage is good and covers blemishes, pores and eye pigmentation. It even stays good under hot, humid climates and other Indian weather conditions. It gives a matte, soft and natural glow to the skin. This doesn't look cakey or cause break outs. It also has a very good staying power of 10 hours and contains SPF 25.
Recommended for: Normal to oily skin

This is smudge proof and gives an intense black look for perfect, defined eyes. It's soft and creamy and thus glides smoothly on the waterline. It doesn't sting or smudge. The staying power of this is really good, being around 6-7 hours.
Recommended for: All skin types

10. Lakme Absolute Nail Tint: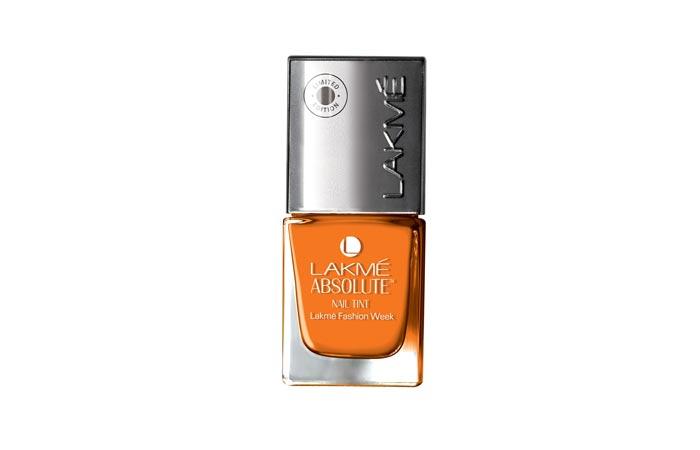 Lakme Absolute Nail Tint has fabulous bright shades to make you always look happy. It has a good consistency and is creamy and thick. It also provides good coverage and dries quickly to gives a nice glossy finish. These can easily stay on your nails for 4-5 days without chipping. They have amazing shades like: Purple Rain, Red Chiffon, Orange Squash, Fuchsia Sorbet, Kiwi Martini, Coral Romance and Aqua Marine.
Recommended for:All
*Subject to Availability
Do you love the Absolute Lakme range? Let us know which of these products you are planning to try out next.

Recommended Articles