Best Lakme Blushes – Our Top 10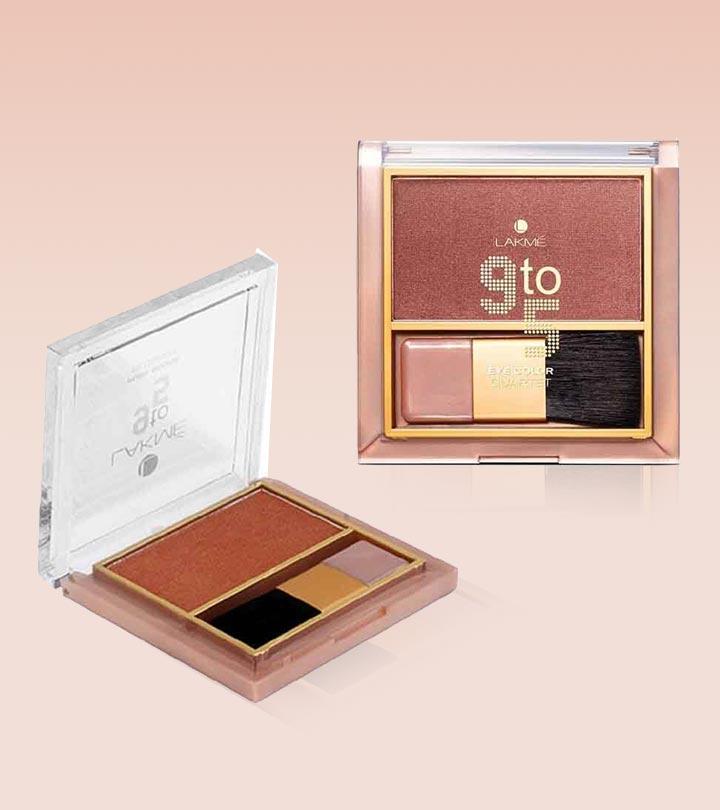 A blusher is used to highlight the cheeks. They are available in various shades from one of the most renowned brands of India – Lakme. Lakme blushers contain high quality ingredients that let you flaunt attractive cheeks; highlight your best features, are water proof, long-lasting and chemical – free.
Top Picks
The List: Most Popular Lakme Blush
Here are the top 10 Lakme blushes.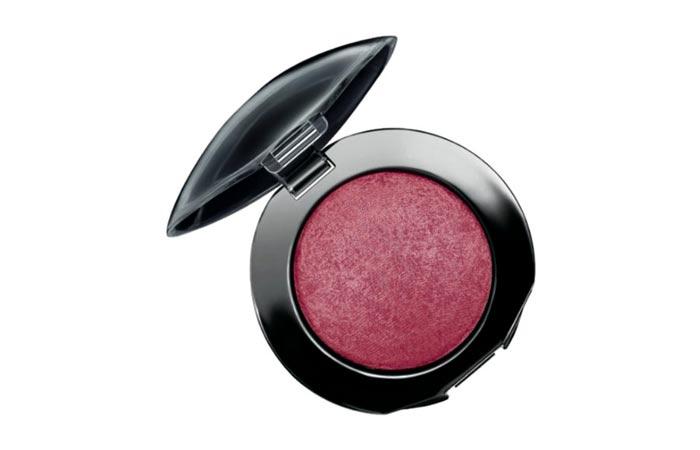 This contains shimmer and is plum pink in color. This is the best blusher that can suit dusky skinned beauties. It comes in a lightweight, round pan with a steel finish rim and plastic lid.  The texture is soft and smooth; it blends very easily without getting chalky or powdery. The pigmentation is average and it can be used both in dry and wet form, with a staying power of 4-5 hours.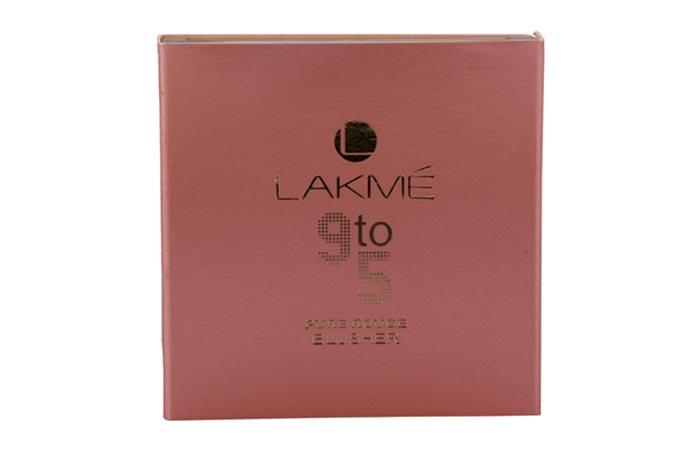 This blush is in a powdered form which offers a matte earthy, pink rosy glow that suits all Indian skin tones. It comes in a rectangular maroon box and contains powder that is silky and soft matte in texture. The blush is easy to apply and blends well for easy application. It also comes with very good pigmentation. It stays for a long time on your face, near about 5-6 hours and suits normal to oily skin. This also does not lead to any breakouts nor does it darken the face with time.

The color of this blush is matte taupe that gives you a sun-kissed glow. It comes in pure pressed powder form that is sheer and lightweight for easy application. This is nicely pigmented and gives good coverage. It highlights the apples of your cheeks and gives a warm glow to your complexion. Lakme 9 to 5 Pure Rouge Blusher is also available in 3 shades – Peach Affair, Rose Crush and Ginger Surprise.

This is a powder blush that has been baked on Italian terracotta tiles and contains Jojoba Oil and antioxidant Vitamin E to add extra luminosity. These can be applied dry for a sheer effect or wet for a long lasting dramatic look. It is fragrance-free and comes in a round packaging box that contains powder with a soft, smooth texture. This gives a good amount of color to the cheeks and blends easily. It has a good staying power for about 10 hours and has nice pigmentation. It is best suited for medium skin tones.

5. Lakme Pure Rouge Blusher- Honey Bunch: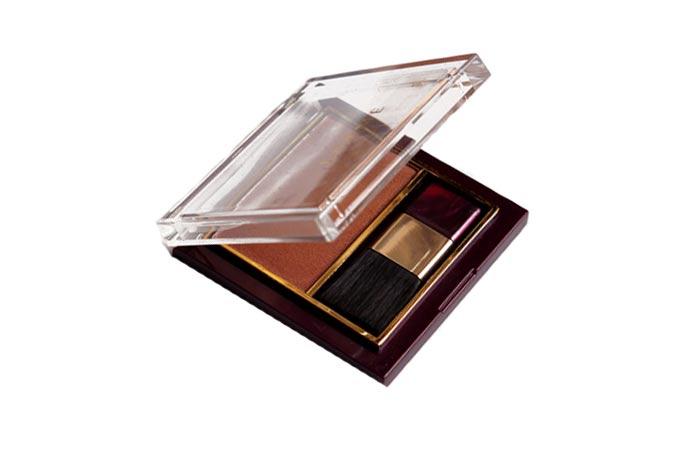 It is a pure pressed powder blusher which makes for sheer and lightweight application to highlight the apples of your cheeks and to add some warm glow. Honey Bunch is an amazing brownish shade that blends perfectly with all skin types. It is a satiny in texture and contains fine shimmer particles that blend easily and offer decent pigmentation. It has a staying power of 2-3 hours.
6. Lakme Earth Rose Blush Trio: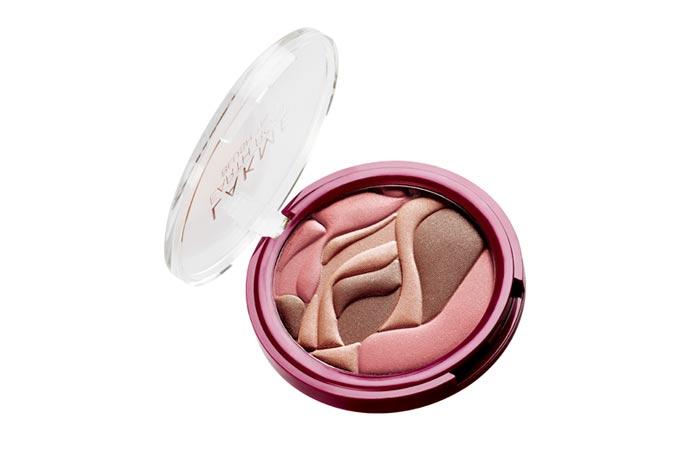 Lakme Earth Rose Blush Trio is a 3-color blush with the shades of a peachy-coral, fawn-beige and deep mocha/earthy brown that complement each other. This blush does not contain any glitter or shimmer, but gives a satiny/light frosty finish.  All the colors can be used individually on the cheeks or differently.  The earthy brown shade can be used as a bronzer. It is fragrance-free, allergy-free and doesn't cause any break outs.
7. Lakme Fantasy Collection Cheek Artist: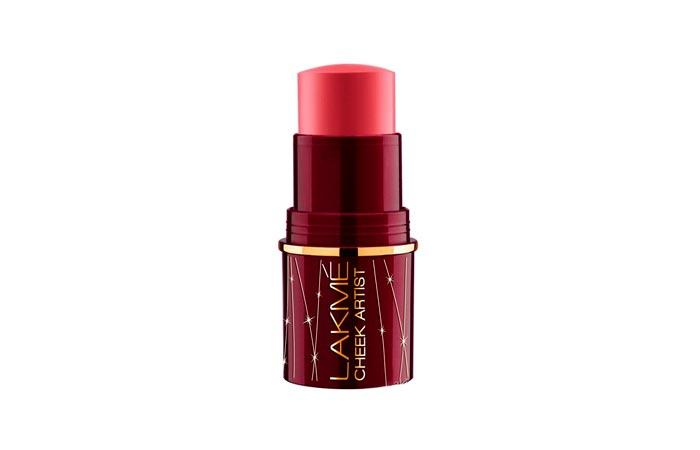 This is available in 2 shades – Kiss of a Rose and Peach Blush. They can be applied directly on to the cheeks for a radiant natural finish. It stays on the skin for over 4 or 5 hours and is fragrance-free. It blends very easily to impart a dewy look to the skin.
8. Lakme Forever Bloom: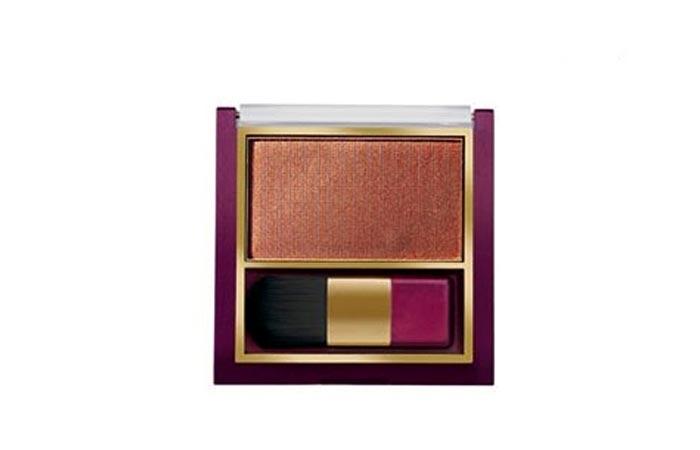 Lakme Forever Bloom Blusher is a mousse blush that doesn't contain any gold shimmer. The blush is light pink in color but pigmented. This has a smooth texture and comes with a good staying power.
9. Lakme New Pure Radiance Blusher: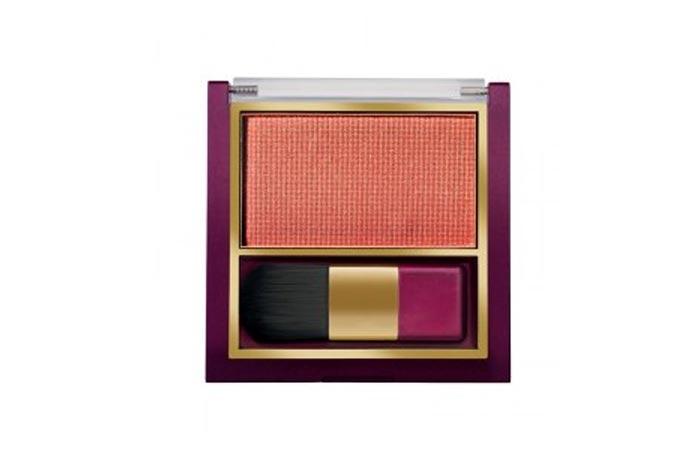 It is water resistant and is uniquely formulated for providing radiance and a brilliant look. This is available in shades like Rose, Brick, Coral, Terracotta, Ritu Beri D, Ritu Beri N. The blush has a see-through packaging with a soft brush and the powder is coral pink-colored, and highly-pigmented. It would suit most Indian skin tones, being easily bendable and having a staying power of 3 hours
The blush is not too soft or not too hard in texture. This shade is a natural soft peach-pink with mild shimmer. It feels soft and blends well, coming with a good staying power. It can stay fresh for up to four hours. It is nicely pigmented without being chalky or hard.

*Subject to Availability
Do you own any of these Lakme blushes? Do shoot us a comment. Stay gorgeous!
Recommended Articles
The following two tabs change content below.