Best Lakme Eyeliners – Our Top 10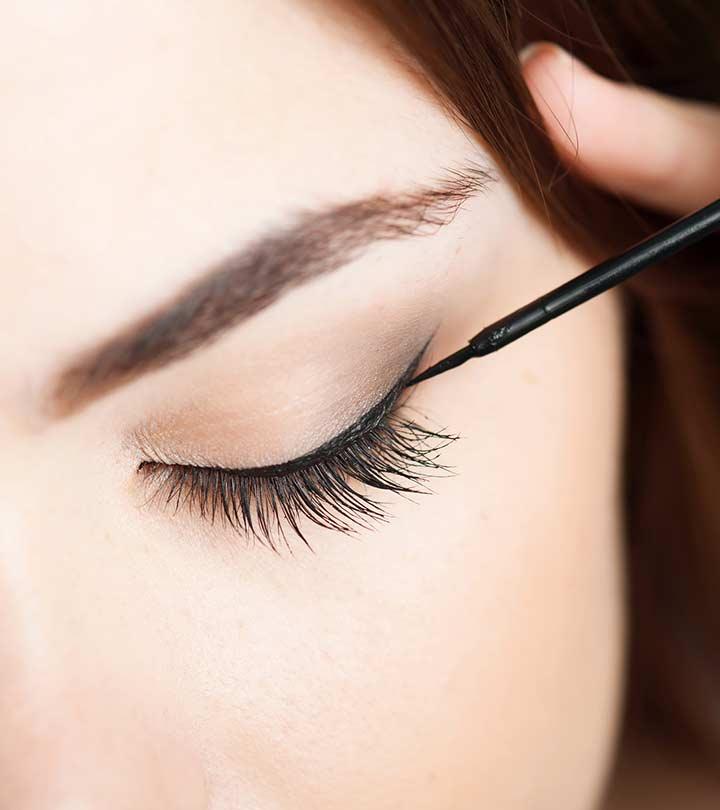 Lakme range has a fabulous list of eyeliners to give you the perfect eyelids. They are available in pencil, pens, liquid, gel, or powdered form. Lakme eye liners are available in many shades to suit all occasions and skin tones for flaunting a foxy cat eye look.
Good Eyeliner must possess few such qualities:
Non allergic
Non messy
Good stay power
Hope this article helps you to find the best suited Eyeliner for you.
Here are the top 10 Lakme Eyeliners in our view:
1. Lakme High Definition Eyeliner:
Lakme High Definition Eyeliner gives a clean thin line for pretty eyelids. Also, they can be easily wiped off with a cleanser. This eyeliner is water proof and sweat proof and also it doesn't smudge. They have staying power of more than 8 hours and are easy to apply.
Recommended for: All skin types.
2. Lakme Absolute Forever Silk Eyeliner – Jaded Mint:
This eyeliner can give your eyes the silky touch of 7 metallic colors. This eyeliner is water proof and is metallic in colour. The texture is very creamy with some shimmer and shine. This also contains Vitamin E that helps to keep your eyelids soft and smooth. It can last long for 8 hours without fading or smudging. They are easy to apply and the shade is beautiful deep dark green.
Recommended for: Upper eyelids only
[ Read: Lakme Absolute Products ]
They can give you a silky touch of metallic color with a velvet finish. They are waterproof and smudge proof and are also dermatologically tested. The staying power is super long. The blue cosmos colour is awesome; it's not too bright but has a blue tinge to it. The texture of this fabulous product is very creamy and glides very easily. They are very well pigmented and don't cause any irritation to the eyes.
Recommended for: All skin types


[ Read: Lakme Face Cream Products ]
4. Lakme Nine to Five Intense Shine Eyeliner:
They have fabulous shades like smoky grey, brown, olive, and black. This liner has a thick texture and glides smoothly for easy application. The brush is good in size and gives very precise lines. They are a bit shiny and tend to dry quickly. It has a very cute packaging. It does not cause irritation to the eyes. They are smudge proof and dry pretty quickly.
Recommended for:  All skin types
Packaging of the Lakme black impact eye liner is very cute. They are smudge proof, water proof and have good stay power. It has a good texture and gives a dark matte black finish.
Recommended for: All skin types


[ Read: Lakme Sunscreen for Oily Skin ]
Lakme fantasy collection shimmer eye liners have 8 fabulous shades. They contain shimmer and glides over smoothly. The stay power is very good and doesn't smudge. This instantly glams your eyes with a matte finish.
Recommended for:  Summer season


The Lakme Insta-Liner Water Resistant Eye Make-Up is a lightweight and non-smudging eyeliner that provides high color pay-off. It has the perfect texture that is easy to apply and dries quickly. This eyeliner comes in a travel-friendly packaging and is suitable for daily use.
Recommended for: All skin types
[ Read: Lakme Compact ]

This helps as kajal cum eyeliner. It is deep black and smooth eyeliner. This glides really well and is easy to apply on the eyelids. They don't smudge and can nicely stay on your eyelids for more than 8 hours and is waterproof too. You can undoubtedly use this Lakme eyeconic kajal eyeliner as it benefits you in two ways.


9. Lakme Eye Artist Pen:
This artist pen eyeliner lakme markets helps to outline, define and intensify your eyes in one single easy stroke. You can create wings or bold structured eyes using this awesome product. They are available in fell tip pen for complete control, non-messy and precise line. The colour is rich black and easy to remove.
Recommended for: All skin types
[ Read: Maybelline Eyeshadow ]

This eyeliner gives a black matte finish.  It dries very quickly and absorbs excessive oil for a complete matte look. It may crack and fade with time.
Recommended for: All skin types


*Subject to Availability
Hope you liked the article. Please leave us a comment.
Recommended Articles
The following two tabs change content below.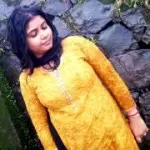 Love you stylecraze for this platform. Hy there, I am Jayshree from Mumbai, director of Milestone plm solutions pvt ltd-vasai. I basically love to read and write about make-up, beauty & fashion in ma spare time. That's my hobby you can call. Hope you love my blog and articles. Do leave your valuable feedback! Stay Beautiful!!