15 Best Lakme Face Creams For Different Skin Types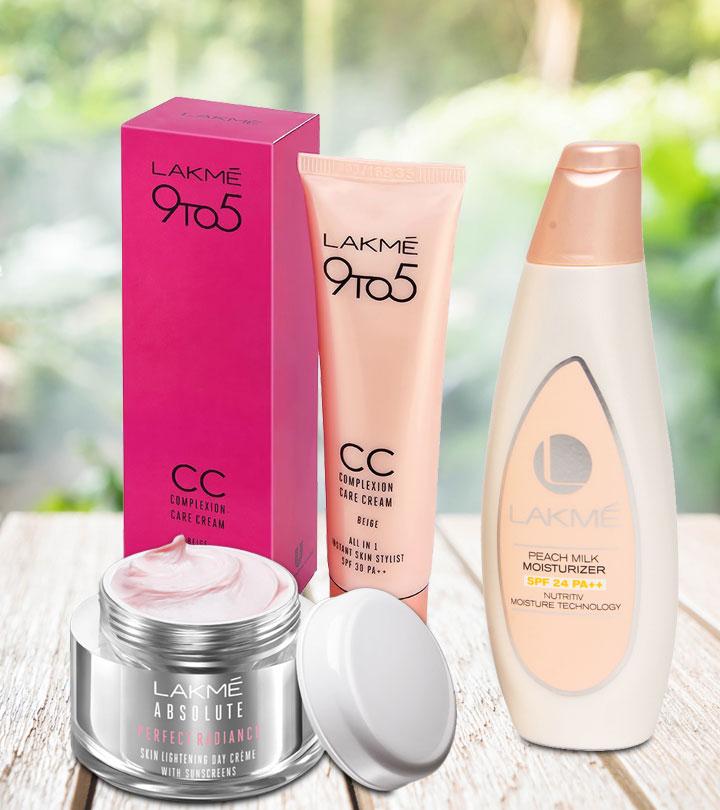 When it comes to face cream, each one of us swears by a different formula. However, the market is vast out there and the choices of face creams unlimited. Our very own drugstore brand – 'Lakme' is ranked at number 1 among cosmetic brands in India and it sure does have an amazing range of face creams suitable for every skin type. It's popular for its range of affordable, quality products – what else do you need? You need the best!
Therefore, we've put together a list of 15 best Lakme face creams for various skin types.
So if you're going on a makeup haul soon and need some quick info on which face cream would suit you best, read on.
Here's the list!
Best Lakme Face Creams
An all-in-one—fairness cream, moisturizer, sunscreen and concealer in one seamless CC cream. Enriched with color changing beads, this cream by Lakme is an advance fairness cream that reveals a flawless complexion with a makeup like finish. It includes SPF 30 PA++ and comes in two shade variations.
Pros
Instantly brightens
Helps to even skin out
Conceals minor flaws
Gives your face a fresh appearance
Protects from the sun with SPF 30
Cons
Limited shades
Coverage is very sheer
Lakme 9 to 5 Complexion Care Color Transform Face Cream Review
If you are looking for something to help brighten up your face instantly and don't mind a translucent sheer coverage – this product is something you would like. It comes in a similar tube packaging like that of their original CC cream. The cream blends well into the skin and the beads infused in the cream actually transform into color as you blend it into your skin. It works well as a sunscreen and offers decent protection. It's a rather great product for college-goers for a quick and easy daytime option as it gives you this sheer-glowy coverage. If you have normal or dry skin, this cream would work for you, but if you are someone with an oily skin, then please skip this product.

[ Read – Top Rated Lakme Beauty Products Reviews ]
This cream is infused with micro-crystals and skin-lightening vitamins to give you a fair, illuminated look. It's moisture-rich yet it melts into your skin with a silky-smooth feel giving you a youthful glow. It has sunscreen with SPF 30 to protect your skin from sun damage. It also prevents blemishes, dark spots and breakouts giving you the perfect, flawless look.
Pros
Helps nourish and moisturize
Instantly brightens up your face
Provides sun protection
Gets rid of dullness giving you an illuminated glow
Cons
The "fairness" claims are false
Full list of ingredients is not mentioned
Not for all skin types
Lakme Absolute Perfect Radiance Skin Lightening Day Creme Review
As the name suggests 'perfect radiance skin lightening day creme', the one thing this day cream does well is give your skin a radiant effect. It's a great option for those beauties with oily and normal skin as it helps control excessive oil production. It also mattifies your skin to an extent, however, this does not last all day long. The cream has a nice velvety texture that glides onto the skin easily and is super light-weight. In a nutshell, if you're looking for a basic day cream with sun protection and a subtle glow – you would like this.
This product is enriched with minerals that help hydrate your skin for a healthy and luscious glow. It gives you moisture, hydration and adds a soft-supple texture to your skin.
Pros
Hydrates well and gives a smooth texture to skin
Contains mineral glaciel water
It's light-weight
Does not clog pores
Gets absorbed quickly without leaving behind a residue
Cons
Comes in a jar container (which is unhygienic and dries out the cream)
It's limited to oily/combination skin only
Lakme Absolute Skin Gloss Gel Creme Review
This light-weight gel formula does a great job of hydrating your skin, giving it a healthy glow. It's a tinted-blue water based gel that comes in a glass jar and only a little is needed to cover your entire face. It blends easily into the skin and gets absorbed almost immediately. It's an excellent product to be worn as a base under your makeup as it provides a healthy sheen to the skin. If you have oily or combination skin, this cream will work beautifully on you but if you are someone with dry skin, you will definitely need more moisture and this won't be of much help. The product is ideal in summers for just enough nourishment.

This feather-light mousse from the Absolute range blends easily into your skin, giving you a beautiful even skin tone. With an SPF 8 formula , it gives you peachy-soft and a naturally flawless skin for up to 16 hours. It's available in 6 different shades that are ideal for the Indian skin tone.
Pros
Super light-weight texture
Evens and brightens skin
Available in 6 different shades
You don't require many touch-ups
Cons
It does not stay up to 16 hours as it claims
It's slightly expensive
It only covers minor imperfections
Lakme Absolute Matt-real Skin Natural Mousse Review
It's hard to not love this mousse by Lakme for a lot of reasons – let's begin with the fact that it indeed is 'makeup that does not look made up'. I love its feathery-light texture and it almost feels like I have nothing on my face. At the same time, it does brighten up my face and makes me look fresher and more awake. It comes in really pretty packaging which is a metallic ball that opens at the center. The texture is mousse-like and it blends easily into the skin giving you a sheer velvet finish. What I don't like about this product is that whenever I get a spot or blemish, it does not do much to cover problem areas. It barely blurs imperfections.
If you are looking for a light-weight formula to blur out minor flaws and imperfections, this is an ideal product. It's suitable for people with normal, combination and oily skin type. But all you ladies with dry skin will need to moisturize well before you move to this because it might make your dry skin appear even more flaky.

The Lakme Youth Infinity Skin Firming Day Creme is endowed with anti-aging properties which enables your skin to look younger. Insta-collagen boosters help in improving skin elasticity and promote skin tightening. The luminizing pearls in the cream instantly brighten your skin. SPF 15 PA++ protects from the sun's harmful UVA/UVB rays.
Pros
Contains anti-aging properties such as retinol
Very moisturizing
Does not break you out
Provides a temporary glow to skin
Cons
It is slightly over-priced
Strong fragrance
Contains microshimmer
Does not fulfill all its claims (such as getting rid of fine lines and wrinkles)
It's too heavy for Indian summers
Lakme Youth Infinity Skin Firming Day Creme Review
You can purchase this product in its tube form or the glass jar packaging, as per your preference. The consistency is medium creamy and the cream is white in color. The smell is way too over-powering. I should tell you that this product is a big no-no if you have oily or combination skin as it will make your skin look greasy and dull. For women with dry skin – this will work well because it's extremely moisturizing. It comes with SPF 15 and protects from sun damage. Overall, it does not do much (apart from adding moisture) if you are on the lookout for an anti-aging day cream.

The Lakme 9 to 5 CC Cream acts as the perfect look of makeup and skin care for the women who are on-the-go and could use an extra minute before stepping out. It brightens, moisturizes and freshens your skin while enriching it with a subtle hint of makeup. It comes with SPF 30 and provides protection against sun damage. This is like skin care with a touch of makeup to keep you looking the best for any occasion, instantly. It comes in two shades – beige and bronze.
Pros
Provides good coverage
Conceals minor flaws well
Provides sun protection
Evens and lightens skin tone
Cons
Does not stay on for very long
Skin may get a little oily after a few hours
Does not cover dark spots or pigmentation
Needs to be followed up with a compact powder
Limited shades
Lakme 9 to 5 CC Cream Review
This complexion care cream by Lakme is a striking balance between makeup and skin care. It gives you a sheer coverage that is a good option for daily use. However, it's not meant for oily skin beauties. It hides minor imperfections but does not do anything for dark spots or pigmentation. The consistency is creamy and it's very easy to blend but if you apply more than the required amount, it feels a little heavy and greasy. If you have normal or dry skin with no pigmentation issues, you might actually like this product for daily wear as it provides SPF 30 protection.

This light moisturizer is ideal for year round usage. It gently moisturizes your skin giving you a blush like glow. It also offers SPF 24 PA++ against sun damage. With its 7 hydrating agents, 4 essential vitamins, 3 antioxidants and 2 AHAs, this product gives you deep moisturization.
Pros
Hydrates your skin
Comes with SPF 24
It works well for dry as well as oily skin
Travel-friendly
Easily available
Cons
Complete ingredient list is not mentioned
Lakme Peach Milk Moisturizer Review
This Lakme Peach Milk Moisturizer does an effective job in providing hydration and nourishment to your skin without making it oily or making your skin shine. Its texture is neither too runny nor too thick – just somewhere in the middle and so it's easy to apply and it absorbs into the skin well. It has a really nice and mild fragrance that I loved. I also like the fact that it contains sun protection so on certain days, I skip sunscreen. With usage, it does make your skin softer and gives it a supple, healthy appearance. It's good for every skin type which is a big plus!

This hydrating mousse by Lakme gives you a splash of hydration while it refreshes and evens out your skin tone. Its unique formula hydrates the skin for a natural-looking dewy finish. It comes in four different shades – velvety beige, natural almond, ivory cream and honey dew.
Pros
Instantly hydrates and nourishes skin leaving it soft
Feather-light texture
It's enriched with 34% water
Long staying
Comes with sun protection
Cons
It's slightly expensive for the quantity provided
Makes dry patches prominent
The coverage is average
Lakme Absolute Skin Natural Hydrating Mousse Review
This hydrating mousse by Lakme is great if you are a fan of the silky-dewy finish but when it comes to covering dark spots and pigmentation, this falls back. I like the shades that they have to offer and how this can be worn on a daily basis. But it's very similar to their Absolute matte-real mousse. So if you have that product, you can give this one a miss. It works well only for normal to combination skin types. However, what I felt is there's nothing very revolutionary about this cream.

This new range of products from Lakme is infused with legendary Moroccon Argan oil, known for its nourishing properties. The oil-in-creme is a rich, non-greasy day cream which is light-weight and designed to revitalize your skin. It also contains SPF 30 PA++ which provides broad spectrum protection from UVA and UVB rays.
Pros
Infused with Moroccon Argan oil
Contains SPF 30 PA++
Light-weight and non-greasy
Instantly hydrates skin leaving it soft and supple
Cons
Glass jar packaging
Can't be used during Summers especially if you have oily skin
Pricey for the quantity provided
Lakme Absolute Argan Oil Radiance Oil-In-Creme Review
This cream comes in a glass jar container that looks very fancy and luxurious. The cream is a light-peach color and it has a thick yet creamy consistency with a subtle fragrance. You only need a small amount for your entire face and it gets easily absorbed into the skin. I observed that it does give adequate moisture without making it feel heavy, so all you ladies with dry skin would enjoy using this product. It also leaves a subtle glow on the face (although this glow does not last for very long). Another important point was it did not break me out so if you have acne-prone skin, you can still use this product as it's non-comedogenic. Overall, it's a decent purchase but it's a little over-priced for it does the job of a traditional moisturizer.

The Lakme 9 to 5 Insta Light Creme gives you an even-toned skin that looks lit up instantly. It's a perfect combination of a creme and powder finish that moisturizes and protects from the sun.
Pros
Light-weight and non-greasy
Evens out skin tone
Does not clog pores
Instantly adds glow and makes skin look fresh and radiant
Controls oil and mattifies
Cons
Not great for dry skin
The effects are temporary
Lakme 9 to 5 Insta Light Creme Review
If you have an oily or a combination skin and are looking for something to control excess oil and mattify your skin – this is an ideal option. It works well in summers too. It comes in a sleek tube packaging which is very travel friendly. The cream is neither too thick nor too runny – it's a perfect balance between the two and it blends easily. A little goes a long way to brighten up your skin. This cream did not break me out or clog my pores – its effect lasted for a good 6-7 hours. However, it can leave a very light white cast on those with deeper skin tones so make sure to use just a tiny amount. Also, people with very dry skin can give this product a miss as it won't be of any help.

This Souffle by Lakme helps cover spots, diminish blemishes and patchy skin to give you a radiant and glowing skin tone. It's a light-weight, water-based face cream enriched with the goodness of Vitamin E, sunscreen and cucumber extracts. It nourishes and refreshes your skin giving you spot-free radiance. It comes in three different shades – marble, pearl and shell.
Pros
Light-weight
Good for daily wear
Evens skin tone
It comes with the goodness of vitamin E and cucumber extracts
Provides decent sun protection
Affordable
Cons
Comes in a glass jar so we need to dip our fingers into the product
It isn't long staying or water-resistant
It has a strange fragrance
Does not impart much coverage as per claims
Lakme Face Magic Skin Tints Souffle Review
This product is indeed light-weight and easy to use. It's liquidy andhas this watery consistency so it blends very easily. If you are someone with flawless skin already, this will add a nice dewy effect to it but if you need coverage for your dark spots or dark circles, this won't do anything for it. It only hides redness and sometimes clings to dry patches on the skin. I would only recommend this for those of you with normal skin. My face did get slightly oily after a few hours and that was not a good feeling as it does nothing to control oil. Overall, this product is nothing extraordinary but if you want to achieve a natural dewy glow, this will serve that purpose.

This is just what your skin needs in dry winters. The lotion contains glycerin that helps hydrate the skin all day long while leaving a viable sheen to make it softer and supple.
Pros
It's great for a makeup base (especially during winters)
Light-weight
Moisturizes and nourishes
It has a soft fragrance
Affordable
Cons
Lakme Skin Gloss Winter Intense Moisturizer Review
For all those with dry or combination skin – this will work wonders for you in the winters. The lotion is white and its consistency is perfect for a moisturizer. A pea-sized amount will leave your skin looking soft and hydrated. I used this during a cold December when my skin was looking dry and lifeless under my BB cream and it did a great job to prevent my skin from looking flaky. Even if you have oily skin, this will work during winters without making your skin greasy so it's got benefits for every skin-type. Also, you get it at a super-affordable price and it lasts you for a good while!

[ Read – How To Use Lakme Skin Gloss Winter Intense Moisturiser ]
The Lakme Perfect Radiance Skin Lightening Creme comes in two variations – day creme and a night creme. The night creme is infused with precious micro-crystals and skin-lightening vitamins that help nourish and revitalize your skin through the night.
Pros
It moisturizes and nourishes skin well
Improves skin texture with usage
Evens out skin tone
Lends a nice healthy glow when you wake up
It's light and non-greasy
Non-acnegenic
Cons
Does not provide enough hydration for dry skin
The jar packaging is unhygienic
Lakme Perfect Radiance Skin Lightening Night Creme Review
I believe in following a proper skincare regimen and this can't be done without a night cream. This product has a soft-matte texture that easily gets absorbed into the skin and it does not feel greasy or heavy. It provides a good amount of hydration to people with normal, combination and oily skin but people with dry skin can do with more moisture. When I used this cream, I woke up with soft skin with a nice subtle glow. It does not work for dark spots, but it does illuminate the skin effectively. It's definitely worth a try!

This sunscreen from Lakme offers long hour sun protection with an SPF 50. It's so feather-light that you can simply glide it below your makeup. Its broad spectrum UVA protection helps prevent tan and UVB cover helps prevent sunburn. The light-weight formula gives you a "barely there" feel.
Pros
Comes with SPF 50
Super light-weight and non-greasy formula
Prevents tanning and sunburn
Fights ageing, pigmentation and dark spots
Evens skin tone
Cons
Expensive
Needs to be reapplied every 4 hours
Leaves a whitish cast (but that disappears in some time)
Lakme 9 to 5 Mattifying Super Sunscreen Review
This is one of the best sunscreens that Lakme has come up with primarily because it indeed is a light-weight formula that properly gets absorbed into the skin. It's white in color and is creamy in texture. It sets within a couple of minutes of application and gives your skin a beautiful matte finish. I used my regular BB cream over this and it worked well as a makeup base plus I did not have to worry about being out in the Sun! It works well for all skin types, but it could've been priced at a slightly lower rate. Overall, it's a great product if you're trying to control oil production and keep your makeup looking shine-free!

The Lakme Absolute night cream is formulated with insta-collagen boosters. It posessess anti-aging properties that improves your skin's elasticity while the aluminizing pearls give you a brighter look instantly. It helps rejuvenate your skin while you sleep and is non-comedogenic and dermatologically tested.
Pros
Provides hydration to make skin soft and supple
You wake up to rejuvenated skin
Contains insta-collagen boosters
Tightens and brightens skin
Cons
Tub packaging
Not travel-friendly
Expensive
Lakme Absolute Youth Infinity Skin Sculpting Night Creme Review
This cream is thick and creamy in texture. It absorbs into the skin well, actually giving it proper hydration. It works well for all skin types and you wake up to a fresher, more radiant-looking skin. If you have dull or lifeless-looking skin and need a product that will help with regeneration – this is something that will work. With usage over a period, it improves the overall health of your skin. If you are in your late twenties or early thirties, it would be a great time to start using this product.

(Amazon Prices May Vary)
*Subject to Availability
So, those were the 15 best face creams by Lakme! They all serve different purposes and work differently for each one of us, but we wanted to bring together the "cream of the crop" from what Lakme has to offer. Do let us know what you think in the comments section below or if you have any personal favorite in face creams, tell us about them!
Recommended Articles:
The following two tabs change content below.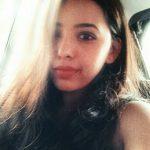 Latest posts by Esha Saxena (see all)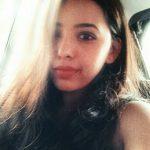 Esha Saxena
Esha Saxena is a writer, journalist, and a full-time wallflower. She holds a Master's degree in Media and Mass Communication and firmly believes that makeup is nothing less than art. Combining her love for writing with her passion for makeup, she brings to you reviews, techniques, and her ever-growing knowledge on this form of art. In her spare time, she loves reading, listening to obscure indie bands, and writing poetry – all of this while being a crazy dog lady.