7 Best Lakme Face Washes To Try In 2019
Do you know that we are supposed to wash our face at least twice a day? I hope you are doing it. But if you are adhering to it, are you using the right face wash? Not sure? I hope you are aware of your options? No? You have to! If you are not sure, we will talk about that today, so read on to find out.
Cleansing is the first and most important part of your CTM routine, so we better do it right and use a product that deeply cleanses your face, removes dust, grime and makeup completely. Talking about reliable products, Lakme face washes are one of the best in the lot, so I have decided to talk about it today. Let's find out how and why they are good for your skin.
Top 10 Lakme Face Washes
1. Lakme Clean Up Clear Pores Face Wash
If you are one of those with oily skin using makeup and are exposed to the Sun, what you need is this Clear Pores Face Wash. It removes excess oil and deeply cleanses your skin removing excess dust and other impurities that are not visible but can clog your skin if not cleaned. It contains salicylic acid that works on your blemishes and breakouts while tea tree extracts soothe your skin leaving it feeling fresh and pleasant.
Key Ingredients: Tea tree extracts and salicylic acid.
Recommend for: Any skin type, especially oily skin.

2. Lakme Clean Up Fresh Fairness Face Wash
A face wash that doubles up as a scrub too because of the vita beads and the glycerin in it hydrates your skin thoroughly. Unlike some face washes and soaps that feel dry and dehydrating, this one feels quite hydrating after the wash. The faint fragrance is quite refreshing too.
Key Ingredients: Glycerin and vita beads.
Recommend for: All skin types

3. Lakme Youth Infinity Skin Firming Facial Face Wash
The Infinity Firming Facial Foam is a unique face wash from Lakme which works on improving elasticity and tightening of your skin while deeply cleansing it. It works as an anti-aging agent too. The illuminizing pearls brighten up your skin instantly and leave you feeling fresh.
Key Ingredients: Glycerin and insta collagen boosters.
Recommend for: Normal to dry skin.

4. Lakme Absolute Skin Gloss Facial Foam
Staying true to its name, the Lakme Absolute Skin Gloss Foam leaves your skin with a glow with a glossy effect. The face wash also smells great which is an add-on. The foam is light, soft and lathers easily. It cleanses your skin deeply and controls sebum secretion for oily skin types, leaving it clean and dry for a few hours.
Recommend for: Normal and oily skin type.

5. Lakme Blush & Glow Peach Gel Face Wash
The Lakme Blush & Glow is by far their best product. They are all loaded with natural fruit extracts that work as antioxidants and cleansing beads that are exfoliating. You need a very little of this product, and one tube lasts long. The fruity fragrance is pleasant and refreshing.
Key Ingredients: Natural strawberry extracts.
Recommend for: All skin types.

6. Lakme Perfect Radiance Intense Whitening Face Wash
One face wash that takes care of all your skin problems—from dark spots, blemishes, acne, uneven skin tone to oil secretion, and skin tanning. It is loaded with complex vitamins and makes your skin radiant and fresh right after the wash giving you a salon-like effect. It works on your tan and evens out your skin tone. Every product you put on your face makes a little difference at first but matters a great in the end.
Key Ingredients: Complex vitamins.
Recommend for: All skin types.

7. Lakme Absolute Perfect Radiance Facial Foam
It's very similar to the Lakme Perfect Radiance face wash, but a lot smoother and softer. The foam is airy and soothing, ideal for anyone with sensitive skin issues.
Key Ingredients: Complex vitamins.
Recommend for: All skin types, especially sensitive skin.

*Subject to Availability
Which of these Lakme face washes have you tried and what are your favorites? Let us know by leaving a message in the comment section below.
Recommended Articles

The following two tabs change content below.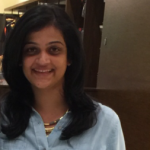 Latest posts by Pratima Ati (see all)