Most Stylish Laptop Bags For Women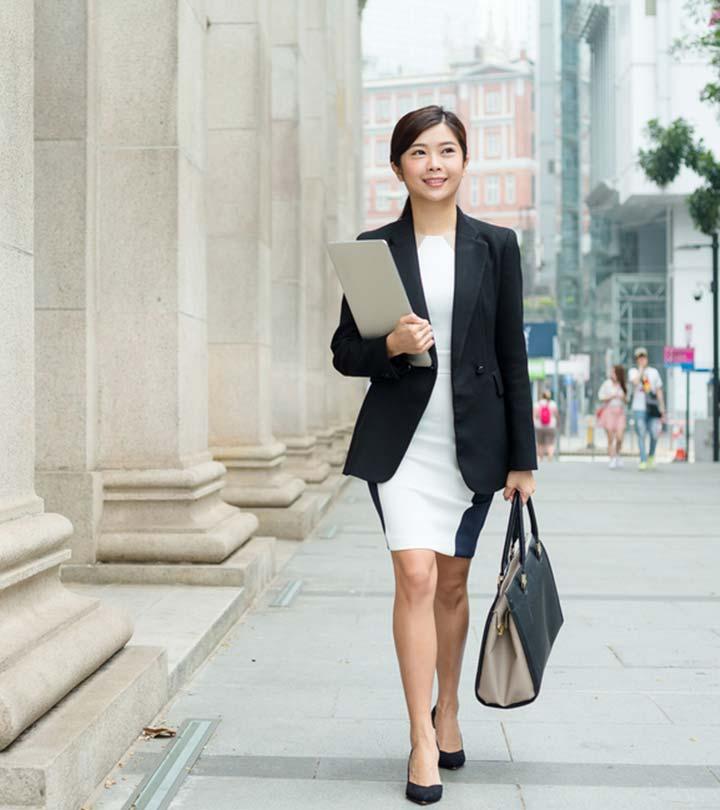 Gone are the days when laptop bags were just bulky backpacks or boring shoulder bags. As women, most of us are always on the lookout for a bag that is not just great for business but also stylish, defines your personality, and is comfortable to carry. Whether you are a frequent business traveller or an everyday laptop user, a good laptop bag is non-negotiable. Let's look at some of the most stylish laptop bags. While some of them are big names, others are more functional. Let's take a look.
Most Stylish Laptop Bags For Women
1. Coach Designer Laptop Bag
Brands like Coach are known for making bags that are not just stylish but also a great investment and give you good mileage. Here's a bag that is for the dreamer in you. Appropriately named 'The Rogue,' this is a bag that is truly desk to date and everywhere in between. This 15-inch bag can fit your laptop, notebook, iPad, Kindle, and any other electronic gadgets. It also comes with an attached leather sleeve that can fit your cosmetics and other knick-knacks we women cannot live without. All of this, without compromising on style.
2. Tory McGraw Leather Tote Bag
We all have a Tory Burch in our handbag closet or dream of buying one at the next Thanksgiving sale. Which category do you fall under? Either way, here's a bag you should consider buying – an incredibly stylish tote bag that is multifunctional. It comes in chic and understated colors, is made with pebbled leather, and has a contrast interior to add a little zing. A removable tassel leather sleeve is another attractive addition to this bag. Whether it is a laptop or other things you carry, this McGraw Tote has enough room.
[ Read: 20 Best Selling Handbags You Need ]
3. Kenneth Cole Rolling Laptop Bag
A frequent business traveler? Then, we understand that you are exhausted looking for a bag that isn't a generic and chunky unisexual business bag. Here's one of the most stylish bags from Kenneth Cole, who is the master of the bag game and knows how to deal with bags for any purpose. This nylon exterior laptop bag looks like a tote bag when not extended. It comes with three compartments to organize your laptop and everything else you need while you are on the move.
4. Ted Baker Laptop Bag
The first thing that comes to your mind when you think of Ted Baker is the signature pink, mint green, and other pastel-colored totes that are more about style than function. But, if you are a fan of the brand, know that it has bags that are more than just accessories. This slim looking leather document bag is 15 inches wide and big enough for your Macbook, tablet, notebooks, and documents.
5. Kate Spade Women's Messenger Laptop Bag
Some of us still love the old-school idea of a messenger bag for a laptop. But, of course, it needs to be stylish. Here is a suave looking messenger laptop bag (that looks like a tote) in Kate Spade's signature print. It comes with a compartment for your smartphone and other tech essentials. You can carry it like a tote or like a crossbody messenger bag.
6. Michael Kors Backpack
Looking for stylish laptop bags that are more than just a tote but less of a bulky backpack? Michael Kors has an answer for you. This luxurious, chic, and laid-back backpack in the brand's signature print fits all your accessories, iPad, Kindle reader, or any other things you might have to carry. A feminine looking and stylish bag, that's what we are talking about.
[ Read: 10 Different Types Of Handbags For Women ]
7. Leather Tote Travel Bag
Are your travels all about morning-in and evening-out? Or do you move around a lot within your city to meet clients? That sounds like you need a stylish, straightforward bag with ease of access. Consider a big tote that is sturdy enough to hold your laptop but also stylish enough to accessorize your outfit.
8. Furla Linda Tote Bag
On days you want to spend time reading at a coffee shop and have a date right after, choose a bag like this Furla Linda Tote bag that is compact but doubles up to carry your tech essentials like your iPad and Kindle.
9. LODIS Audrey Jana RFID Shoulder Laptop Bag
What do you think an RFID bag is? When you are traveling on business, you need to carry a lot of confidential documents, both hard and soft copies. So, cyber privacy is very crucial.  Thanks to the RFID technology built into this bag, all your personal information is kept safe from electronic scanners. Of course, having all of this does not mean your bag looks unruly! So here's a bag that takes care of all of it.
[ Read: Top 10 Louis Vuitton Handbags  ]
10. Mulberry Bayswater
The Bayswater is Mulberry's iconic addition to its signature bag collection. It is an updated version of their classic bags, made with better leather quality leather and inking process. The bag comes with a postman's lock closure made with 14-carat gold, which gives it a glossy finish. It also features a hanging fob, a hidden padlock, and two extra slip pockets that make room for other peripherals. If you want to go all out and own a masterpiece bag for business, your search ends here.
That was our roundup of the most stylish laptop bags. Don't listen to anyone who says that laptop bags are purely for functionality. They do not have to be mundane looking. Investing in a designer bag or a good looking bag sometimes means investing in an accessory you are going to use for a long time. What do you look for in a laptop bag? Do you believe in its function? Is style equally important? Let us know by dropping in a text in the comments section below.
Recommended Articles:
The following two tabs change content below.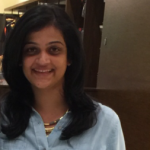 Pratima Ati
After working in Marketing and Business Development for a few years, Pratima Ati jumped ship to pursue two things she loved – fashion and writing. She's now a full-time Fashion & Lifestyle writer and has never looked back ever since. She sleeps early, reads often, and when she can't, she finally gives a closure to all the characters living in her drafts. Sometimes, they pass off as poetry too! That, and her training in Indian classical music and playing (learning) the veena keep her sane, civil, and bearable.