5 Best At-Home Laser Hair Removal Devices For Dark Skin
Get rid of unwanted hair growth without having to pay frequent salon visits.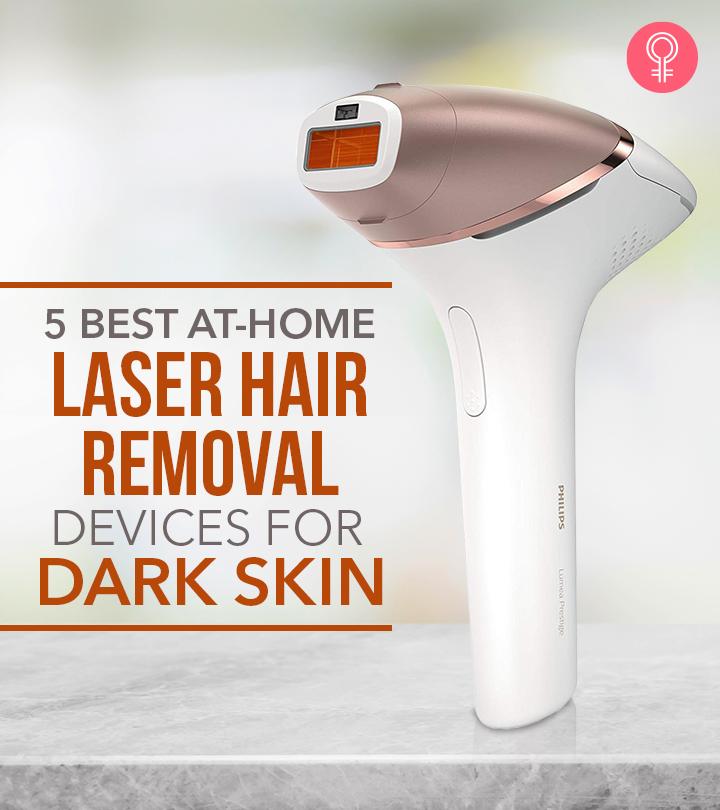 Let's talk about laser hair removal for dark skin at home! How does it work? What are your options? Let's see what we can find out!
At-home laser hair removal equipment is not only less unpleasant than waxing or epilating, but they significantly diminish body and face hair growth over time. They target your hair follicles with IPL technology, reducing their capacity to generate hair. Such devices may cost a little more, but the benefits they provide are well worth the investment. But, laser hair removal equipment that works for darker skin tones is difficult to come by. Don't worry – after considerable research, we have uncovered the 5 best laser hair removal devices that work on darker complexions without causing damage. Keep reading to know more about them.
But first, let's look at how laser hair removal functions before we get into the products.
How Does Laser Hair Removal Work?
During laser hair removal, the laser emits a monochromatic light that gets absorbed by the melanin present in the hair. This light energy then converts to heat and damages the hair follicle. This further inhibits or delays future hair growth. In the following section, we have discussed the 5 best laser hair removal devices also meant for dark skin.
5 Best At-Home Laser Hair Removal Devices For Dark Skin
The Silk'n Infinity Laser Hair Removal System utilizes a technology that uses pulses of light to remove undesired hair growth permanently. The device avoids stubble and ingrown hairs and reduces redness and other forms of irritation. The device removes hair easily and painlessly. It is ideal for any skin type and can be used on the face, legs, arms, upper lip, and bikini lines. The device has a high-speed repetition of light pulses. The quartz bulb included in the device allows for quick reloading and faster pulses. Here's a personal review video to help you get a better understanding of the product.
Pros
Painless
Easy to use
Rejuvenates skin
Ergonomic size
Easy to hold
Cons
The MyM Hair Removal Device works fast and is safer when compared to other traditional at-home hair removal technologies. The device will help with 94% hair reduction in just 7 weeks. It is clinically proven to be safe and effective for all skin tones and hair colors. The device targets the hair follicles and disables future hair growth. For the best results, follow the protocol and treat the targeted areas once a week for 7 treatments. The device can also be used to treat facial areas. It comes with a power supply and a user manual. Watch this video for a thorough understanding of the product.
Pros
Easy to use
Reduces hair within 7 weeks
Fast results
Ideal for all skin tones
Cons
None
The mēSmooth Permanent Hair Reduction Device is designed to offer the fastest hair reduction for all skin types. The device promotes 94% hair reduction with just 7 weeks of use. It is also clinically proven to work on all skin tones and various ranges of hair colors. The device removes unwanted hair precisely and painlessly. It works faster and more safely than most other hair removal technologies.
Pros
Comfortable
Easy to use
Works on all skin tones
Painless
FDA-cleared product
Cons
None
The Philips Lumea Hair Remover will help you achieve 6 months of hair-free smooth skin. The device is safe, gentle, and easy to use. It uses IPL technology that is recommended by dermatologists.  The device comes with various curved attachments that cater to various parts of the body. It provides both corded and cordless functionality that is convenient for the user. The Philips SmartSkin sensor measures your skin tone and indicates the right setting for you. However, one should note that this device works best on dark brown skin and may not suit very dark skin. Watch this YouTuber's honest review to get a better idea about the product and its functions.
Pros
Easy to use
Long-lasting effects
Automatically adjusts setting as per your skin tone
Cons
None
The Buoth IPL Hair Removal Device uses intense pulse light technology for a safe, quick, and painless hair removal experience. It comes with 999,999 flashes and requires no replacement cartridge. With five adjustable energy levels and two different modes, it works very gently on the whole body. It shows fast results in eight weeks, giving you smooth, hair-free skin.
Pros
Easy to use and hold
5 energy levels and 2 energy modes
Fast results in 8 weeks
Painless hair removal
Cons
Not suitable for dark skin
These are the 5 best laser hair removal devices for dark skin. But are these devices safe for dark skin? We will explore the same in the following section.
Is Laser Hair Removal Safe For Dark Skin?
According to dermatologists, using the right laser removal device will not pose any risk to dark skin tones. However, consult your dermatologist before using these devices. Their extensive use may cause skin damage, including hyperpigmentation, which may not always be reversible.
Try out the best at-home laser hair removal devices if you are tired of waxing, epilating, or shaving and are looking for a permanent and effective hair removal solution. With these devices, you will get long-lasting results and not have to worry about frequently visiting the salon. These devices are equipped with IPL technology that reduces the capacity to generate hair. The products mentioned above are easy to use and painless. However, we recommend you consult your dermatologist before using these devices.
Why Trust Stylecraze?
Oyendrila Kanjilal, the author of this article, is a certified skin care coach. She is passionate about skin care and understands the skin and its needs. Her interest in this field motivates her to learn more and review the latest products. Her extensive research has helped her curate this list of best at-home laser hair removal devices. She has checked user feedback to understand the efficacy of the devices and has considered safety, ease-of-use, design, laser wavelength, and other parameters to esnure only the best ones make it to the final list.
Frequently Asked Questions
Do home laser devices remove hair permanently?
Yes. With regular use of a hair removal device, you can permanently remove unwanted hair from your body and face.
How long can you spend on the process?
You can spend upto 60 minutes removing hair from your skin. The duration also depends on the area you are targeting.
Can you use at-home laser hair removal machines on dark skin?
Yes. Certain at-home laser hair removers have low-energy IPL settings, adjustable configurations of the IPL flashes, and wavelength filters that make them perfectly safe to be used on dark skin.
What happens if you use IPL on dark skin?
Certain IPL devices are devoid of any low-energy settings so they can adversely affect dark skin. They transfer heat onto the melanin-rich skin cells resulting in discoloration of your skin.
Who should not take IPL treatments?
Pregnant women who are on blood thinners, people who are taking acne-relieving drugs, and those with active acne and severe scarring should avoid IPL. Plus, those who have experienced sunburn recently should not use IPL treatment.
Can you use IPL on tanned skin?
Yes, you can use IPL on tanned skin without harming your skin.
Recommended Articles
The following two tabs change content below.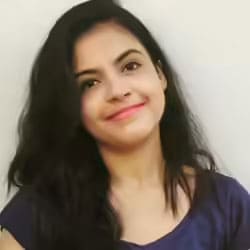 Oyendrila holds a master's degree in English Literature from the University Of Calcutta, West Bengal, and is a certified skincare...
more