12 Best LED Light Therapy Masks: Reviews And Buying Guide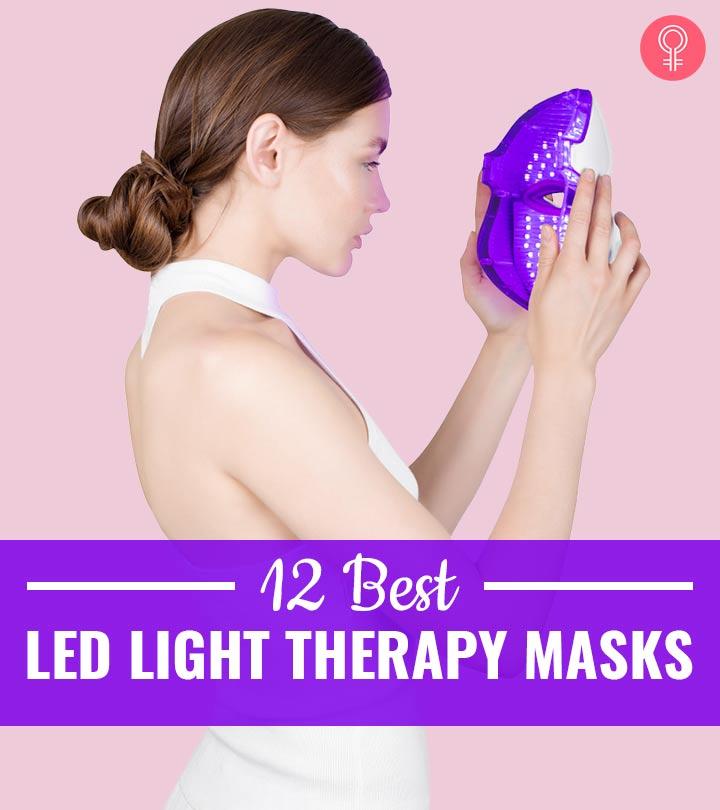 Have you ever tried light therapy masks? If not, it's time you give them a shot. Light therapy is the most-trending treatment option for acne. Although a doctor performs light therapy, you can try it yourself with an at-home LED face mask. Wondering which one to buy? Here is a list of the 12 best LED light therapy masks available on the market. Scroll down to check them out!
Top 12 LED Light Therapy Mask
The Pretty LED Beauty Mask offers red, blue, green, cyan, yellow, purple, and white-mix colors to address various skin issues. This device has 150, non-heat producing LEDs fitted into the mask. One session lasts for 20 minutes. It claims to tighten the skin, provide anti-aging benefits, reduce dark spots, control excess oil production, and minimize large skin pores. This one-size-fits-all mask is ergonomically designed for ease of use. Using this device only three days a week will give you results.
Pros
100% UV-free
Chemical-free treatment
Professional-level treatment
Boosts collagen
Smoothens the skin
Brightens the skin
Cons
The TOMETCLed Face Mask uses natural light waves of seven colors that treat stubborn skin issues. It helps prevent aging signs, minimizes enlarged pores, reduces moisture loss, and restores skin elasticity. The red light increases blood circulation and boosts collagen production. The blue light soothes and firms the skin. The green light reduces pigmentation and signs of aging. The yellow light soothes redness, and the purple light improves lymph metabolism. The cyan light treats allergies, and the white light promotes tissue metabolism. This LED face mask is equipped with silicone eye pads, a bandage connection lock, and a microcurrent contact.
Pros
Shows quick results
Eco-friendly
Comfortable to wear
Value for money
Cons
This light therapy mask emits seven colored lights, each addressing specific skin issues, such as wrinkles, pigmentation, fine lines, and skin tightening. The mask is made of 150 UV-free medical LED beads that do not produce heat and improve your skin texture and complexion. This LED mask is sprayed with white pearl powder that makes it scratch-proof and easy to clean. It uses PDT cosmetic technology, a Korean innovation that allows you to adjust the intensity and depth and penetration level of the lights. This face mask provides seven colors – red (650 nm), blue (463 nm), green (527 nm), purple (600 nm), clear blue (510 nm), cyan (470nm), and yellow (590 nm).
Pros
Adjustable intensity
Remote controlled
1-year warranty
Cons
This LED face mask is suitable for all skin types and emits seven lights of different wavelengths. The UV-free and non-heat emitting lights are safe for your skin and penetrate the skin layer to boost collagen development, tighten the skin, reduce fine lines and wrinkles, and improve your complexion by clearing spots and pigmentation. It contains 150 LEDs and has five levels of intensity. You can use this with any skin serum or treatment for better effects.
Pros
 Adjustable intensity
Remote controlled
Chemical-free treatment
Cons
May not fit all face shapes.
Might feel heavy.
This all-in-one LED face mask rejuvenates your skin with 10 minutes of daily usage. It boosts collagen production and minimizes acne, wrinkles, and fine lines. It claims to prevent future acne breakouts and give visible results within a month. This light therapy mask emits seven lights of different wavelengths and has three levels of power adjustment to alter the light intensity.
Pros
3 levels of power adjustment
Glitter gloss finish
Built-in timer
Easy to use
Cons
This is an FDA/510K cleared medical-grade II LED face mask. It is clinically tested in the laboratory on animals and humans to ensure complete safety. This light therapy device emits three lights – red (630 nm), blue (470 nm), and green (520 nm) to regenerate your skin, treat acne, and reduce hyperpigmentation and spots. It is coated with pearl powder and has a shiny finish. Its anti-scratch surface is easy to clean with a napkin or soft cloth. The package includes a power cord, remote control, eye protector, belt, user manual, and USB cable.
Pros
FDA cleared
Medical grade II device
CE, RoHS, and UL certification
Includes eye protection
1-year warranty
Scratch-resistant body
Easy to use
Lightweight
Cons
Might cause a burning sensation.
This product claims to be the "age eraser" and is a 30-minute at-home LED skin therapy device. It has more than 150 LEDs that emit seven lights of different wavelengths. It claims to reduce wrinkles and improve skin elasticity. Its ergonomic design fits easily on the face. It is cordless and does not irritate the skin.
Pros
Includes eye covering
100% UV-free rays
Lifetime warranty
Comfortable
Cons
This LED face mask uses PDT technology and contains 150 UV-free, non-heat producing LED bulbs. These bulbs produce seven colors whose intensity can be adjusted. The manufacturer bars anyone from using the device if they have any of the conditions like absolute contraindications, acute infectious disease or fever, nausea, cancer, inflammatory disease, epilepsy, dysfunction or disorders of the nervous system, heart disease, hemophilia, phlebitis, or thrombosis, or is pregnant.
Pros
Adjustable intensity
Remote controlled
Scratch-resistant
Suitable for all skin types
Cons
Might not be long-lasting.
The Luma Skin Therapy Mask has 150 medical-grade LED diodes that produce seven lights of specific wavelengths. Each wavelength helps to rejuvenate your skin, reduce wrinkles and fine lines, boost collagen, and improve the skin's overall appearance without UV exposure. This device is clinically proven to provide anti-aging benefits and fight inflammation. The remote control feature allows you to adjust the light intensity. It also has a pre-set timer to choose the duration of treatment.
Pros
Clinically proven
Pre-set timer
Adjustable light intensity
Ergonomic design
Cons
This professional device is clinically tested to suit all skin types. It has 192 LED beads that emit seven lights of different wavelengths and provides more coverage than ordinary masks. Unlike other masks, this mask covers the face and the neck. It has CE certification for safety and efficacy. As per the manufacturer's instruction, it is not suitable for those with thyroid issues and eye conditions.
Pros
CE certified
5 levels of adjustable intensity
Face and neck coverage
192 LED beads
Cons
This ultra low-frequency light therapy system uses 630 nm (Red) and 830 nm (infrared) lights to target acne and wrinkles, and enhance skin elasticity. This device contains 22 LED bulbs and is clinically-tested to improve the overall skin appearance. The package also includes the Lebody Renewal Dual Effect Serum – Idebenone that you can apply pre and post-session.
Pros
Maximum coverage
Rechargeable
Clinically-tested
Cons
This multifunctional LED face mask uses seven therapeutic lights of different wavelengths to address skin issues like elasticity, fine lines, wrinkles, and pigmentation. It is clinically tested and suitable for all skin types. This mask has 150 high-quality narrow spectrum LEDs to ensure the lights cover maximum areas on the face. It has rubber pads around the eyes for added comfort and straps for adjusting the mask.
Pros
Adjustable light intensity
Pre-set timer
Clinically-tested
Lifetime warranty
Suitable for all skin types
Cons
None
Light therapy masks are not just another skin care fad. They emit different spectrums of light wavelengths, and these lights affect your skin at the molecular level to target skin issues. Scroll down to know what LED face masks do to your skin.
How Does The LED Face Mask Work? Is It Effective?
Red light boosts blood circulation and promotes collagen production. Hence, it is great for anti-aging purposes.
Blue light has anti-inflammatory properties that target the acne-causing bacteria and help minimize breakouts. A combination of blue and red lights was found to reduce inflammatory lesions from 69% to 77% (1).
Blue and red lights are commonly used in LED face masks. However, some LED light therapy devices also use green and yellow lights for treating skin redness and pigmentation.
Several studies evaluated the efficacy of LED light therapy masks. Here is what they found:
A study evaluating the efficacy of two types of LLLTs using 660 nm-emitting red LEDs and 411 to 777 nm-emitting white LEDs found that these lights improved periocular wrinkles (wrinkles in the eye area). The study involved 52 adult females treated with red and white lights for 12 weeks (2).
Light therapy is widely used for treating acne and acne scarring. Red, blue, and broadband light therapies were found to be effective in treating acne and scarring (3).
In an animal study, researchers found that blue LED also helped in promoting third-degree burn wounds. The study was done on 40 male Wistar rats (4).
In another study, researchers found that red light helped to improve the complexion, collagen intensity, and skin roughness. The study involved 113 subjects who were treated twice a week, and the results were observed after 30 sessions (5).
All the experiments were done in a clinical setting using a particular wavelength of light. We cannot expect such results from the commercially available LED face masks. However, you can receive similar effects from using light therapy face masks. But, is light therapy a safe option?
Is It Safe To Use LED Face Masks? 
LED face masks are safe to use as they are mild and do not use much power. However, these lights are beneficial only in the short run.
If you have an underlying eye condition or take medication that makes your eyes sensitive to light, avoid light therapy as it might affect your eyes.
Also, if you have a specific skin condition, never use LED face masks without consulting a doctor.
Although research supports the use of LED devices on the skin, further research is needed to confirm whether LED light therapy is beneficial in producing a lasting effect or not.
If you are buying an LED face mask, here are a few tips to help you choose the right device.
Tips To Choose The Best LED Face Mask
Wavelength: Each wavelength of light has a specific skin benefit. Red light is for anti-aging, blue light is for acne healing, yellow helps to treat sun damage, and green light reduces skin redness. Pick a device that targets your skin issue.
Treatment Modes: Most of the LED face masks offer a single-color treatment mode. However, some models also provide multi-color treatment and allow you to use different wavelengths.
Material: Choose polycarbonate and plastic masks over silicone masks as they keep a gap between the skin and the mask. Moreover, polycarbonate and plastic masks are more durable than silicone masks.
FDA Approval: Check if the FDA has approved the device. If yes, it is safe to use.
A light therapy mask is easy to use. It is important to follow the manufacturer's instructions while using one. You can also follow the tips mentioned below.
How To Use A Light Therapy Mask
Wash your face and pat it dry.
Plug in and switch the device on. If it is battery-operated, turn on the power switch.
Adjust the mask on your face and keep it for 10-20 minutes.
Wear medical-grade eye protection gear when using the device.
Use it 2-3 times a week or as instructed by the manufacturer.
Light therapy masks boost cell production, which, in turn, facilitates the healing process of your skin. It also improves oxygen circulation in your skin's deepest layers to fight acne. Try any product from our list of the 12 best LED light therapy masks to keep your skin healthy.
Expert's Answers for Readers Questions
Can I use LED face masks every day? How often should I use them?
Use them not more than three times a week and for 10-20 minutes per session.
Does LED light therapy hurt?
No, it does not hurt. However, ensure to protect the eyes by covering them.
Are there any side effects of using light therapy mask?
Generally, it is not harmful. If you have any skin condition, eye-related issues, migraine, and diabetes, consult a doctor before using LED face masks.
Does light therapy help with cystic acne?
It does not help if used alone. However, it can be a part of your treatment method to prevent future breakouts. Consult a doctor before using it.
Can LED face mask or light therapy burn the skin?
No, because LED lights are not powerful enough to burn the skin. However, when using the face mask, take precautions to protect your eyes.
5 sources
Articles on StyleCraze are backed by verified information from peer-reviewed and academic research papers, reputed organizations, research institutions, and medical associations to ensure accuracy and relevance. Check out our
editorial policy
for further details.
Recommended Articles
The following two tabs change content below.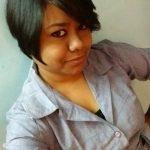 Ramona is a journalist-turned-content writer. She holds a Master's degree in English Literature and has been writing for the digital world for over five years. She specializes in writing for Skin Care. She has done a certificate course titled 'Dermatology: Trip To The Skin', offered by Novosibirsk State University. She believes that beauty begins with a good skin care regimen and is on a mission to eliminate all toxins from her routine. She helps and guides readers in selecting products and ingredients specific to their skin type/issue. When Ramona is not working, her books and passion for music, good food, and traveling keep her busy.