7 Best Leg Bronzers To Buy Online – 2022
Achieve those perfect sun-kissed legs with lightweight and quick-drying formulas.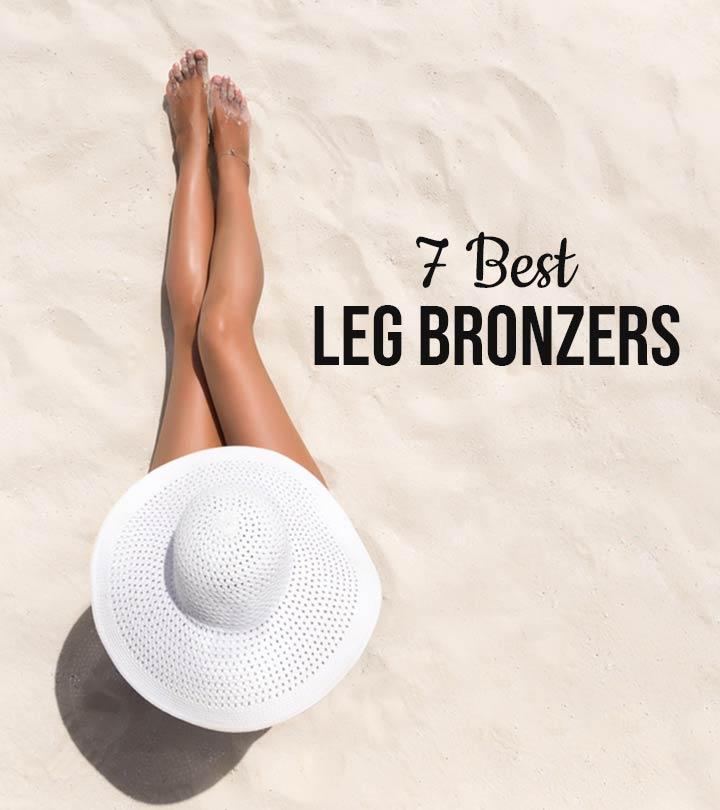 If you want to show off your lovely legs in your best bikini on a trip to a tropical island, all you need is the best leg bronzer at your service. It is a quick-fix and one-stop solution to your tanning problem. Unlike self-tanners, a leg bronzer contains ingredients that give moisture and a wonderful bronze color without discoloring your leg. What's more, if you don't like the way it looks, you can easily wash it off with some soap and water. Here is our carefully compiled list of leg bronzers you can try out to get those sun-kissed legs. Go to the next section to see what they are!
7 Best Leg Bronzers – 2022
SupreTan Snooki Ultra Dark Leg Bronzing Formula is great for getting dramatically darker legs. It targets those hard to tan areas after UV exposure. It contains hair growth inhibitors to make your hair look hairless and smooth for longer. It is formulated with HyperDark Tanning Technology that prepares your skin for a deep, rich golden color. Its Advanced Skin Firming Blend helps you get a smooth skin texture. This bronzer gives a more toned and tightened appearance to the skin on your legs.
Pros
Imparts an even bronze tone
Contains hair growth inhibitors
Tones and tightens the skin
Moisturizes the skin
Keeps legs smooth for longer
Scented
Paraben-free
Cons
Not suitable for sensitive skin
Sally Hansen AirBrush Legs gives you perfectly bronzed legs in an instant. It hides imperfections and helps you achieve a flawless look. This is the best leg makeup designed with a water- and transfer-resistant formula that keeps everything in place. It is lightweight and enriched with Palmaria extract that covers the veins and freckles on your legs and nourishes your skin. It stimulates microcirculation in your legs to make them look healthier and glossier. It is formulated with a fast-drying formula that gives you flawless, airbrushed legs in no time. Check out this YouTuber's review of this product.
Pros
l Instant results
l Moisturizes the skin
l Water- and transfer-resistant
l Even out the skin tone
l Lightweight
l Full coverage
l Easy to apply
l Quick-drying formula
l Long-lasting results
Cons
Ed Hardy Ooh La Luxe Legs Coconut Cream Oil Bronzer is a lightweight leg bronzer. It is infused with a luxurious blend of coconut cream oil and bronze shimmer. It moisturizes the skin and imparts an illuminating glow to it. It reduces the appearance of cellulite and promotes skin firmness. This lightweight cream also helps minimize hair growth and keep your legs smooth. 
Pros
Moisturizes the skin
Lightweight
Creamy texture
Promotes skin firmness
Minimizes hair growth
Smoothens legs
Pleasant fragrance
Cons
None
Supre So Skinny Hot Legs Bronzer has a triple-action formula that gives you softer, smoother legs. This dark bronzing blend with DHA delivers natural-looking color that develops after UV exposure for a deeper, darker, and longer-lasting tan. The triple-action formula improves collagen rejuvenation, which helps reduce the appearance of cellulite. The skin stimulators in it increase surface circulation while creating a hot tingling sensation. The skin-renewing conditioners help replenish essential moisture to promote healthier cell function for smoother and softer skin. The tan maximizers maintain the skin's natural melanin production, and the shave minimizers help inhibit hair growth.
Pros
Triple action formula
Delivers a natural-looking skin
Inhibits hair growth
Improves the natural melanin production
Promotes softer and smoother skin
Moisturizes the skin
Cons
None
Devoted Creations Lavish Legs is the ultimate leg bronzer for a gorgeous glow. It is specifically formulated to use in conjunction with your tanning lotion in order to obtain perfectly bronzed legs. The hair re-growth inhibitors in it help you maintain your tan and slow down hair growth. It is formulated with ingredients that tighten and tone the skin on your legs. The coffee bean extracts in it help reduce any swelling and increase the circulation in your legs.
Pros
Moisturize the skin
Inhibit hair growth
Reduce swelling
Increase blood circulation in the legs
Cons
None
Pro Tan Luscious Legs Ultra Dark Bronzer is the best pre-tanning lotion. It is formulated with a quick-absorbing bronzing formula that helps even out the skin tone and hide all imperfections. The skin firmers and shave minimizers in this bronzer inhibit the hair growth to give you softer and smoother legs. It is blended with tyrosine for maximum color payoff.
Pros
Gets absorbed quickly
Inhibits hair growth
Evens out the skin tone
Cons
None
Zero To Sexy Leg Bronzer Dark Tanning Lotion is suitable for all skin types. It imparts a warm bronze glow to your legs and makes them smooth and silky to the touch. The best thing about it is that it does not streak or stain any fabric it comes in contact with. 
Pros
Makes your legs silky smooth
Easy to apply
Does not streak
Does not stain clothes
Suitable for all skin tones
Cons
None
If you are having issues with tanning your legs, you can easily try out leg bronzers that have become a one-stop solution to every issue related to tanning. The best part is, unlike tanning, leg bronzers can be easily washed off when you don't need your legs to look sun-kissed. Leg bronzers are made with a quick-drying formula that helps you show off your airbrushed legs effortlessly. You should choose leg bronzers that promote skin firmness and minimize hair growth as well.
Why Trust StyleCraze?
Baishali Bhattacharya, the author of this article, has a certification in makeup artistry and recommends using leg bronzers to achieve the perfect, sun-kissed tanned look. After conducting in-depth research and reviewing multiple online reviews, she has curated the list to help her readers make the best pick. These products contain ingredients that moisturize the skin while giving it a glowing look.
Recommended Articles
The following two tabs change content below.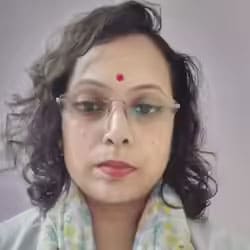 Baishali is an associate editor and holds a master's degree in English. She specializes in makeup and fashion and is...
more