7 Best Leg Bronzers To Buy Online – 2021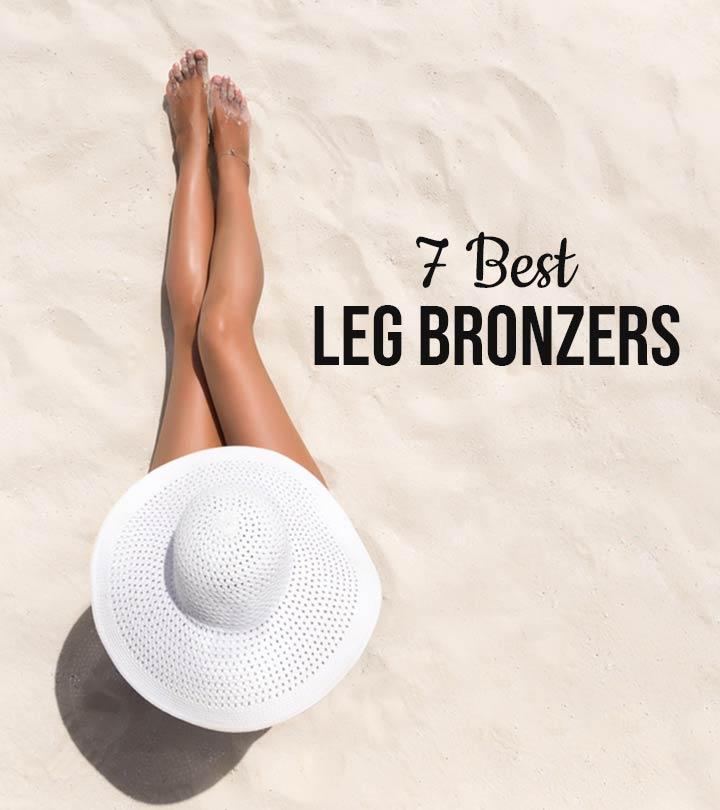 Are you planning a trip to the beach? Or, do you want to wear your favorite denim cutoffs or short dress, both of which put your legs on full display? Don't be embarrassed by the pale skin tone of your legs. Leg bronzers are the ultimate solution for this problem. They can hydrate your skin and impart a gorgeous bronze glow to your legs. They are also enriched with skin-loving ingredients to keep your legs looking beautiful. In this article, we have listed the top 7 leg bronzers available on the market right now. Scroll down and pick the one that suits your needs.
7 Best Leg Bronzers – 2020
SupreTan Snooki Ultra Dark Leg Bronzing Formula is great for getting dramatically darker legs. It targets those hard to tan areas after UV exposure. It contains hair growth inhibitors to make your hair look hairless and smooth for longer. It is formulated with HyperDark Tanning Technology that prepares your skin for a deep, rich golden color. Its Advanced Skin Firming Blend helps you get a smooth skin texture. This bronzer gives a more toned and tightened appearance to the skin on your legs.
Pros
Imparts an even bronze tone
Contains hair growth inhibitors
Tones and tightens the skin
Moisturizes the skin
Keeps legs smooth for longer
Scented
Paraben-free
Cons
Not suitable for sensitive skin
Sally Hansen AirBrush Legs gives you perfectly bronzed legs in an instant. It hides imperfections and helps you achieve a flawless look. This is the best leg makeup designed with a water- and transfer-resistant formula that keeps everything in place. It is lightweight and enriched with Palmaria extract that covers the veins and freckles on your legs and nourishes your skin. It stimulates microcirculation in your legs to make them look healthier and glossier. It is formulated with a fast-drying formula that gives you flawless, airbrushed legs in no time.
Pros
l Instant results
l Moisturizes the skin
l Water- and transfer-resistant
l Even out the skin tone
l Lightweight
l Full coverage
l Easy to apply
l Quick-drying formula
l Long-lasting results
Cons
Ed Hardy Ooh La Luxe Legs Coconut Cream Oil Bronzer is a lightweight leg bronzer. It is infused with a luxurious blend of coconut cream oil and bronze shimmer. It moisturizes the skin and imparts an illuminating glow to it. It reduces the appearance of cellulite and promotes skin firmness. This lightweight cream also helps minimize hair growth and keep your legs smooth. 
Pros
Moisturizes the skin
Lightweight
Creamy texture
Promotes skin firmness
Minimizes hair growth
Smoothens legs
Pleasant fragrance
Cons
None
Supre So Skinny Hot Legs Bronzer has a triple-action formula that gives you softer, smoother legs. This dark bronzing blend with DHA delivers natural-looking color that develops after UV exposure for a deeper, darker, and longer-lasting tan. The triple-action formula improves collagen rejuvenation, which helps reduce the appearance of cellulite. The skin stimulators in it increase surface circulation while creating a hot tingling sensation. The skin-renewing conditioners help replenish essential moisture to promote healthier cell function for smoother and softer skin. The tan maximizers maintain the skin's natural melanin production, and the shave minimizers help inhibit hair growth.
Pros
Triple action formula
Delivers a natural-looking skin
Inhibits hair growth
Improves the natural melanin production
Promotes softer and smoother skin
Moisturizes the skin
Cons
None
Devoted Creations Lavish Legs is the ultimate leg bronzer for a gorgeous glow. It is specifically formulated to use in conjunction with your tanning lotion in order to obtain perfectly bronzed legs. The hair re-growth inhibitors in it help you maintain your tan and slow down hair growth. It is formulated with ingredients that tighten and tone the skin on your legs. The coffee bean extracts in it help reduce any swelling and increase the circulation in your legs.
Pros
Moisturize the skin
Inhibit hair growth
Reduce swelling
Increase blood circulation in the legs
Cons
None
Pro Tan Luscious Legs Ultra Dark Bronzer is the best pre-tanning lotion. It is formulated with a quick-absorbing bronzing formula that helps even out the skin tone and hide all imperfections. The skin firmers and shave minimizers in this bronzer inhibit the hair growth to give you softer and smoother legs. It is blended with tyrosine for maximum color payoff.
Pros
Gets absorbed quickly
Inhibits hair growth
Evens out the skin tone
Cons
None
Zero To Sexy Leg Bronzer Dark Tanning Lotion is suitable for all skin types. It imparts a warm bronze glow to your legs and makes them smooth and silky to the touch. The best thing about it is that it does not streak or stain any fabric it comes in contact with. 
Pros
Makes your legs silky smooth
Easy to apply
Does not streak
Does not stain clothes
Suitable for all skin tones
Cons
None
That was our round-up of the 7 best leg bronzers of 2020. If leg makeup is your thing and you love that gorgeous tanned look, pick a leg bronzer from the list, try it out, and let us know about your experience in the comments section below!
Recommended Articles
The following two tabs change content below.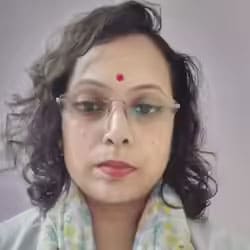 Baishali has a master's degree in English and is an associate editor. She specializes in makeup and fashion and reviews products that fall under these categories. Prior to this, she worked with a digital marketing company in Kolkata where she wrote stories on travel, beauty, and home décor. When she is not working, Baishali loves reading and having intense discussions over a cup of tea.