8 Best Leg Mehndi Designs To Try In 2019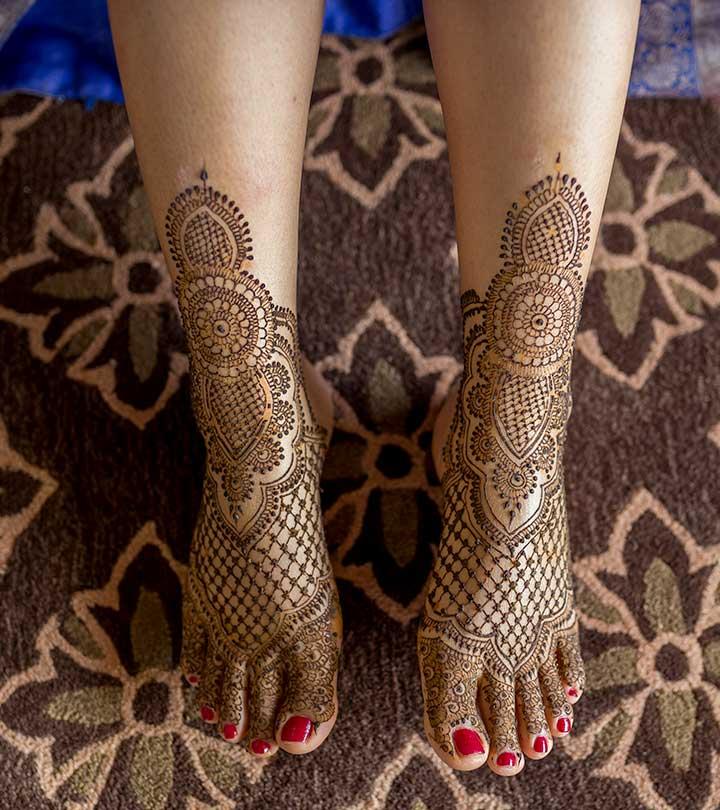 Legs are a very beautiful canvas for showcasing Mehndi. It is a tradition for the Indian bride to apply mehndi both on the hands and the legs. And this art is not just for brides, anyone willing to adorn their feet can try it out.
We love the diverse effects mehndi gives to one's feet. Here are a few leg mehndi designs to get you started.
Watch a How to Make Mehendi Designs video from our StyleCrazeTv
Mehndi Designs For Legs To Try In 2019
1. This one of the mehndi designs for legs looks very elegant and will make any woman feel like a queen. The intricate designs and small details talk a lot about the artist's expertise. It has an anklet type design near the ankles making it look even more beautiful. We also love the unique design and the perfect details which make it a superb choice.
2. This design is an easy way to add some mehndi to your feet without looking over the top. We love how the design starts from the feet and continues on the side of the feet. The main motifs used here are floral and they are always a great choice for brides as well as for anyone during weddings.
[ Video: Bridal Mehndi Design For Legs ]
[ Read: Rajasthani Mehendi Designs ]
3. This beautiful one of the Mehendi designs for leg is quite elegant and will suit brides perfectly. We love the distinct weave patterns on the feet which fill the complete area but do not create any clutter. We also love the mix of traditional and modern patterns in the mehndi. The design shows a large number of finely done details which make this a fine choice for Brides.
4. Black mehndi design has increasingly become very popular among Indians who love prominent designs. In this design, we can see a number of intricate patterns done beautifully – which gets a thumbs up from us.
5. We know many of you prefer small and no fuss designs rather than those with intricate and very fine details. So here's a beautiful design which has very few intricate patterns. We can see a number of floral patterns and Arabic style inspired themes in this design. It's a great pick for those who love such designs.
[ Read: Marwari Mehndi Design ]
6. This one is also a very beautiful mehendi design with very fine details in the front portion of the feet and the toes. But the middle section of the feet is left open and very less design is done in this part. The design is a great combination of modern techniques and traditional patterns.
7. This design will look good on anyone irrespective of age and occasion. We love the floral patterns and the simple designs as well as the shadings done using mehndi. The floral motifs as well as the motifs on the toes are quite unique and make it a great choice for trendy women.
8. This design is great for brides as well as for bridal occasions. There are traditional flower motifs and the traditional Indian mehndi is used for doing this design. We love the way the design is shaped up – it starts off on the feet and then extends till half section of the lower legs.
Hope you loved these leg mehndi designs. Which is your favourite pick?
Images: Google
The following two tabs change content below.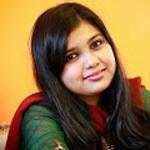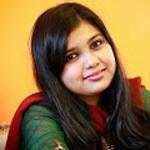 Shabby
A Blogger, a writer, Makeup hoarder and makeup fanatic- I love writing and love love trying new products and sharing my makeup ideas with the world. .