10 Best Lengthening Mascaras
Beauty brands LOVE mascaras. What is with all the variants they keep coming up with? All you need from a good mascara is for it to not clump and add modest but believable length to your lashes. Getting these two things right can save you the horror of traipsing through the million options available online and in retail beauty stores.
So, whether you want to nail the no-makeup makeup look or get that perfect eye makeup look, you need a good lengthening mascara. Don't listen to anyone else telling you otherwise! We've curated a list of the best lengthening mascaras available on the market right now. Swipe up!
10 Best Lengthening Mascaras
10 Best Lengthening Mascaras
1. Rimmel Wonder'lash Lift Me Up Mascara
Review
This "wake me up" mascara, as they call it, opens up your eyes and lifts your face perfectly, making you look dewy fresh. It is more than just a basic formula as it contains essential vitamins and cucumber extracts that condition your lashes as the mascara lightly hugs them.
Pros
Defines your lashes without clumping
Adds length and volume
Great precision
Cons
The applicator brush gets clumped with the product
Rating
4.9/5
2. Maybelline New York Gigi Hadid Lash Sensational Mascara
Review
This mascara by Maybelline gives you coverage from the roots to the tips of your eyelashes, creating a full-fan effect. The applicator is angled perfectly to make it easy for application. It also ensures that the product does not clog and spreads evenly end-to-end.
Pros
Angled brush helps with even application
Works from root to tip
Gives natural and well-defined lashes
Cons
None
Rating
4.9/5
3. Urban Decay Perversion Mascara
Review
The Perversion Mascara has a creamy texture that is neither too dry nor too wet. It glides on easily and leaves you with gorgeous lashes. It contains honey extracts that deeply nourish your lashes. This is one of those very few mascaras that does not clump even with reapplication after a few hours.
Pros
One stroke does the job
Makes lashes look intense and voluptuous
Cruelty-free
Cons
Rating
4.9/5
4. Lancome Grandiose Wide-Angle Fan Effect Mascara
Review
This mascara gives you exceptionally long lashes by them lifting them at the roots. It also leaves your eyes looking brighter. It comes with a patented wand that works according to the shape of your face and glides smoothly while depositing the product evenly. It is formulated using rose cell extracts that nourish your lashes while providing great buildability.
Pros
• Easy to apply and remove
• Gives your lashes a good lift
Cons
Dries out and looks flaky after a few hours
Rating
4.8/5
5. Kokie Volume+Length Mascara
Review
The Kokie Volume+Length Mascara gives the two most important things to your lashes – length and volume. The brush is tapered and allows for great precision while adding buildable volume and length. The intense black pigment gives your lashes some great definition, and it is perfect for everyday use.
Pros
Deep, rich black color
Does not make your lashes brittle
Separates your lashes without clumping them
Cons
Rating
4.7/5
6. Revlon Super Length Mascara
Review
Revlon's Super Length Mascara is designed exclusively with a lash extending fiber formula that sits perfectly on your lashes. The brush pushes through your lashes while stretching them out, and the tapered tip ensures that every corner of your lashes is coated.
Pros
Leaves you with plush and long lashes
Waterproof formula
Tapered tip that gives full coverage
Cons
A little sticky and glue-like consistency
Rating
4.6/5
7. MAC Extended Play Lash Mascara
Review
If you are a loyal MAC customer, you do not need any convincing. Its Extended Play Lash Mascara is smudge-proof, intense, and long-lasting and gives excellent precision. It is what all mascara dreams are made of.
Pros
Waterproof formula
Humidity-resistant
Works well on fake lashes
Cons
Tends to transfer onto the eyelids
Rating
4.6/5
8. Inglot X Jennifer Lopez Viva Las Lashes Mascara
Review
This mascara leaves you with dewy, long, and precious-looking lashes. It curls your lashes while separating and elongating them. It is water-resistant and does not flake, smudge, or get clumped up.
Pros
Contains vitamin E that fortifies your lashes
Long-lasting
Suitable for sensitive eyes
Cons
Rating
4.6/5
9. CoverGirl LashBlastLength Mascara
Review
An all-new mascara formula from CoverGirl is here with probably the longest brush in the market right now. This brush has a unique elasta-nylon formula that lifts your roots while elongating your lashes, but in a way that prevents the mascara from clumping or flaking. It is perfect for everyday use.
Pros
80% longer lashes when compared to other products
Flexes your lashes gently
Does not flake
Cons
Need to apply a few coats for full effect
Rating
4.5/5
10. Smashbox X-Rated Mascara
Review
The Smashbox X-Rated Mascara comes with a thick, bushy, long brush that curls your lashes, making them look fuller while elongating them. It gives your eyes great definition. If you are a no-makeup kinda person, you need an intense mascara like this. It is easy to work with and remove as well.
Pros
Makes your lashes thicker and fuller
Long-lasting
Cons
Can irritate sensitive eyes
Bleeds into the eyelids
Clumps up lashes
Rating
4.5/5
Most of us talk a lot about trying false lashes, but not even half of us get around to doing it. This is why we are forever grateful for lengthening mascaras. Are you a mascara junkie? Is it your go-to makeup product? Let us know by leaving a message in the comments section below.

The following two tabs change content below.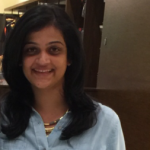 Latest posts by Pratima Ati (see all)