12 Best Head Lice Shampoos Of 2021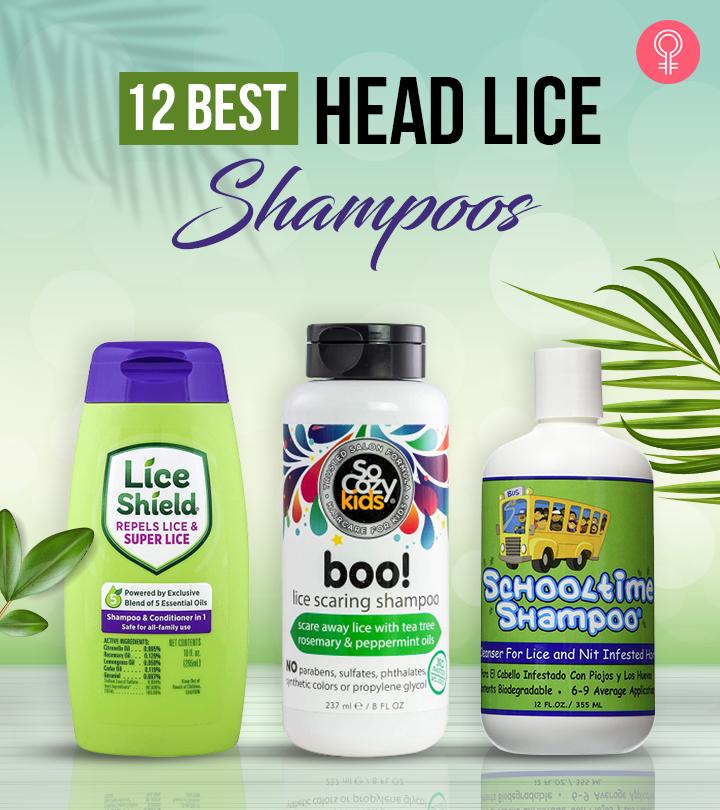 Dealing with head lice is frustrating. And if you find nits on your kid's head, the chances are high that they might have passed on to your hair! If you are horrified by the idea of these creepy, blood-sucking parasites crawling on your scalp, making it itchy, invest in a good lice shampoo. To save your time and make it less hectic for you, we have compiled a list of the 9 best lice shampoos available on the market. Scroll down and pick one right away!
9 Best Anti-Lice Shampoos
The Fairy Tales Rosemary Repel Lice Shampoo & Conditioner are clinically proven to be 96% effective against head lice. The shampoo and the conditioner contain natural ingredients like jojoba oil, cinnamon, citronella bark oil, geranium, and organic rosemary essential oils. The blend moisturizes, soothes, and cleanses your hair, and keeps away lice. This combo is suitable for kids and adults and contains no harsh chemicals.
Key Ingredients: Tea Tree, Rosemary Leaf, Citronella, Jojoba, and Chamomile oils
Pros
Gentle
Toxin-free
Paraben-free
Pesticide-free
Sulfate-free
Phthalate-free
Gluten-free
Pleasant fragrance
Soy-free
Nut-free
Dairy-free
Cons
The Honeydew Tea Tree Rosemary Lice Prevention Shampoo is a homeopathic shampoo containing 96% natural ingredients. It contains rosemary, tea tree, and lavender essential oils that repel lice. Rosemary oil also prevents hair fall, while tea tree and lavender oils repair hair damage, balance excess oil, and volumize your hair. The argan oil present in this shampoo eliminates frizz and strengthens the hair follicles. The jojoba extract hydrates a dry scalp to minimize itchiness and flakiness. The shampoo's regenerating aromatherapy formula leaves your scalp smelling fresh. It is safe for sensitive scalp and color-treated hair.
Key Ingredients: Rosemary, Tea tree, Jojoba, and Argan oils
Pros
Suitable for all hair types
Paraben-free
Cruelty-free
Sulfate-free
Silicone-free
Safe for kids
Safe for color-treated hair
Cons
None
The Lice Shield Shampoo And Conditioner is a 2-in-1 product and a proven solution to repel head lice and super lice. This product contains a blend of four essential natural oils – rosemary, cedar, lemongrass, citronella, and geraniol oils. This powerful blend repels lice and deeply moisturizes and nourishes the scalp to keep it healthy. The tangle-free formula helps tame messy hair. This is a safe therapeutic option for kids and adults and is gentle enough for daily use.
Key Ingredients: Rosemary, Citronella, Lemongrass, and Geraniol oils
Pros
2 in 1 formula
Detangles hair
Contains organic ingredients
Safe for daily use
Suitable for kids
Cons
Expensive
Not moisturizing
The RID Lice Killing Shampoo is a proven product to get rid of head lice and eggs. It is formulated with a powerful combination of piperonyl butoxide and pyrethrum extracted from chrysanthemum plants to remove lice and nits. Piperonyl butoxide prolongs the efficacy of the product, and pyrethrins paralyze and kill the lice. This medicated shampoo should be used on dry hair for maximum effects. It is suitable for kids and adults and should not be left on the scalp for more than 10 minutes. The package also includes two RID lice combs.
Key Ingredients: Pyrethrum and Piperonyl butoxide
Pros
Affordable
Comb included
Instructions included
Proven remedy
Cons
May cause allergic reactions
May dry the scalp
The LiceLogic Clear & Free Shampoo is a plant-based, pediatrician-recommended shampoo for kids above two years. Its gentle and non-toxic formula is infused with a proprietary enzyme blend that kills nits and lice upon contact. The shampoo also contains peppermint oil that improves hair growth and prevents hair loss. It also imparts a fresh smell to the hair and scalp. The treatment should be repeated after 7-10 days to ensure the complete elimination of lice and nits. The shampoo is free of pesticides and is suitable for adults as well.
Key ingredients: Proprietary enzyme blend
Pros
Pesticide-free
Non-toxic
Pediatrician-recommended
Gentle on skin
Ideal for all hair types
Cruelty-free
Vegan
Plant-based ingredients
Cons
May cause dryness and frizziness
Expensive
The Schooltime Shampoo has a patented and chemical-free formula proven to eliminate resistant strains of nits and lice. It contains a proprietary blend of cocamide DEA (extracted from coconut oil), medical-grade polyethylene glycol, and other ingredients that eliminate nits and repel lice. The shampoo has a 15-minute no-drip easy application and is clinically proven to show quick results. This is a hypoallergenic and tear-free product and should be used on dry hair.
Key ingredients: Polyethylene glycol and Cocamide DEA (Coconut oil)
Pros
Fragrance-free
Tear-free
Pesticide-free
Cruelty-free
Synthetic color-free
Hypoallergenic
No animal ingredients
Cons
The Rite Aid Lice Shampoo is an effective solution for killing nits, head lice, crab lice, and body lice. The formula contains piperonyl butoxide and pyrethrum extract to remove lice and their eggs without leaving any chemical residue. Pyrethrum paralyzes and kills the lice while piperonyl butoxide prolongs its effects to ensure your hair and scalp are infestation-free. The treatment comes with lice combs for easy removal of lice and eggs.
Key Ingredients: Pyrethrum and Piperonyl butoxide
Pros
Fast action
Ideal for body, crab, and head lice
Affordable
Two combs included
Prevents reinfestation
No chemical residue
Cons
The Mata Piojos Lice Shampoo is a clinically tested product for head, body, and pubic lice. It is formulated with pyrethrum that kills lice and piperonyl butoxide that prolongs the treatment's efficacy to eliminate the infestation. This non-foaming shampoo is available in a pack of two and also comes with a nit removal comb. It is suitable for adults and kids above 2 years of age.
Key Ingredients: Pyrethrin and Piperonyl butoxide
Pros
Quick results
Ideal for body, head, and crab lice
Affordable
Lice comb included
Cons
The ZAP Lice Killing Shampoo is a maximum strength product that effectively kills lice and nits on contact. It is formulated with pyrethrum extract, a non-toxic plant-based ingredient that kills lice, and piperonyl butoxide that prolongs the effect of pyrethrum. The shampoo comes with a fine-toothed comb designed to remove nits from the hair.
Key Ingredients: Pyrethrin and Piperonyl butoxide
Pros
Effective formulation
Ideal for body, head, and crab lice
Affordable
One comb included
Cons
Might cause skin irritation
Makes hair dry
These are the best lice shampoos you can buy online. All these shampoos are safe for kids and adults. However, before you pick any of these, consider a few crucial points.
Things To Consider Before Buying A Lice Shampoo
If you want to avoid the toxic chemicals present in the lice shampoos, check for ingredients like tea tree oil, peppermint, lemongrass, rosemary, and lavender extracts. They do not harm the scalp but are deadly for the lice. You may also look for ingredients like natural enzymes, coconut, jojoba, and argan oils that help suffocate the lice. Dimethicone is a safe silicone that suffocates and kills head lice.
Anti-lice shampoos are medicated, and that is why most of them should be used at intervals of a few days. These contain strong chemicals, and you will see immediate results. However, there are a few gentle and mild lice shampoos that are suitable for daily prevention wash. The daily-use shampoos usually contain herbal ingredients to kill and prevent lice. If you do not want to expose your hair and scalp to chemicals, you can choose mild shampoos.
It is best to follow the manufacturer's instructions for shampoo application. Some shampoos work best on dry hair and some on wet hair.
How To Apply Lice Shampoo
Massage the hair and scalp with the lice shampoo.
Leave it on for the prescribed time.
Rinse your hair and scalp thoroughly with water.
Comb wet hair with a lice comb to remove nits and lice.
Repeat the steps after 7-9 days for the best results.
If the shampoo is meant for dry hair, apply it thoroughly on dry hair and wait for the prescribed time before combing out the nits and lice and washing your hair. Ensure that you are following all precautions while using the shampoo.
Precautions To Follow When Using A Lice Shampoo
Close or cover your eyes with a towel while applying the shampoo.
Do not use it on the eyebrows and eyelashes.
Do not use a lice shampoo on the pubic area unless the shampoo is meant for pubic lice.
Never leave the shampoo on your hair for an extended period as it might irritate the scalp.
Lice shampoos are intended for medical use. For effective results, you have to use the product as per the instructions mentioned on the package. Also, use a lice comb and remove the nits manually after the treatment. If anyone in your family has got lice, grab a shampoo from our list and start treatment immediately.
Expert's Answers For Readers' Questions
FAQ's
Does mayonnaise kill head lice?
No, there is no scientific proof for this. However, as per anecdotal evidence, mayonnaise may help suffocate and kill the lice.
Do head lice bites?
Yes, they bite when they are feeding.
Do head lice jump?
No, they do not jump. They usually spread through direct contact.
Does shaving your head get rid of lice?
Yes, completely shaving your head will help get rid of lice because they will have no place to breed.
What is the incubation period of the head lice?
Head lice eggs or nits take 8–9 days to hatch.
How long can lice live?
Adult lice can live up to 30 days on a person's head.
Does hair dye kill head lice?
No, it cannot kill head lice. Instead, it will make it difficult to get rid of lice because it will dye nits and lice in the same color as the hair.
Can you use lice shampoo two days in a row?
Gentle lice shampoos can be used daily. However, it is best to check the usage instructions on the package.
Recommended Articles
The following two tabs change content below.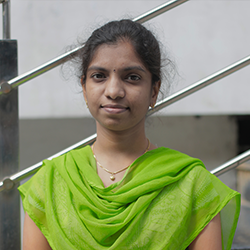 Sindhu Koganti is a Biotechnology graduate and has been in the writing field for over 4 years now. She specializes in writing on Health and Wellness. She has hands-on experience in writing articles and press releases on Life Sciences and Healthcare, Food and Beverages, and Chemicals and Materials. When she's not writing, she loves watching movies and listening to music. She also enjoys traveling.