13 Best Light Pink Nail Polishes For A Classic Manicure
These versatile shades go well with most outfits and can be rocked on any occasion.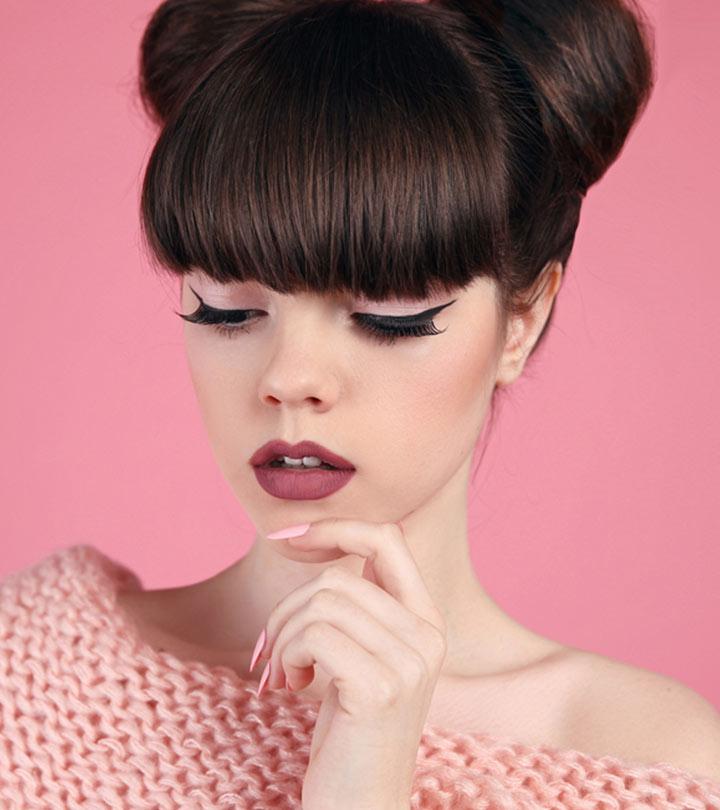 A classic manicure calls for a pretty shade of nail polish that will look great for any occasion. Why not try the best light pink nail polish? A hue that will never fail you, light pink is subtle yet gorgeous and will go with any outfit you have.
If you've been waiting to get your hands on the perfect light pink nail paint, now is a great time. We've put together a list of the best pink nail polishes of this season so that you can flaunt pretty nails all day long. Made from high-quality ingredients, these tried-and-tested nail paints glide on effortlessly and stay put till it's time for their following change. We have also included a buying guide to help you with its application. So what are you waiting for? Go get your new nail bestie, right away
13 Best Light Pink Nail Polishes Of 2023 You Should Get Your Hands On!
Transition smoothly into spring-summer 2023 with this pale pink nail polish from O.P.I. A coveted salon nail polish brand, this nail lacquer offers up to 7 days of chip-resistant wear for enhanced beauty. It provides a smooth, rich texture and comes with the brand's renowned ProWide Brush that allows for easy and even application. For the best color payoff, apply 2 coats of the polish and top it off with a top coat. This elegant and office-friendly nail enamel looks delicate and feminine.
Pros
Long-lasting formula
Easy to remove
Glossy finish
Available in other spring/winter colors
Cons
May take a long while to dry owing to its thick consistency.
What's better than a light pink nail polish that is plant-based and 100% vegan. A nail polish with an applicator brush that glides like a dream. And with this celebrity-inspired romantic pink nail polish, you can have the best of both worlds! Made from 75% plant-based derivatives, this light pink gel polish brings the goodness of Mother Nature to your manicure. Free from harmful chemicals, this formulation delivers a rich, earthy tone. The bristles are also plant-based and designed keeping hassle-free application in mind. 2 coats of this baby pink nail polish and a top coat will give you the best results.
Pros
Vegan formula
15-free formula
Great color payoff
Chip-resistant
Radiant finish
Cons
May not offer long-lasting wear
Chip-resistant formula that delivers a vibrant finish? Yes, we'll take that! This is one of the best pale pink nail polishes from Revlon, powered by an anti-fade technology that keeps the nail paint intact and fresh for long periods. The formula glides over your nails to provide bubble-free application complimented well by the precision brush that coats your nails smoothly and precisely. It's also a cosmetologist-approved 5-free formula, which means that it is free from chemicals such as toluene, formaldehyde, formaldehyde resin, dibutyl phthalate, and camphor..
Pros
5-free formula
Features ShadeLock technology
Glossy finish
Fade-resistant
Cons
May not offer great opaque coverage.
The next light pink gel nail polish on this list is from VENALISA that comes in a 12 ml bottle, which means that this non-toxic nail paint will last you longer than most others. Not only does this glamorous pink nail color offer a great glossy finish coat after coat but it also lasts a long while once cured for 90-120 seconds under a UV lamp. What's better is that the removal is as easy and hassle-free as the application. The perfect shade for a brunch with your friends, all you've got to do is rasp the top coat away and soak your nails in a remover solution. Voila! Wash your hands, moisturize, and you're good to go!
Pros
Environment-friendly formula
Lasts at least 3 weeks
Made using high-quality natural resin
Formula does not have a strong odor
Cons
Requires both base and top coat
If subtle yet sparkly is more your style, look no further than this statement-making nail polish from ILNP. This is one of the best pale pink nail polishes out there with holographic micro flakes that capture the light beautifully to create a subtle yet shimmery appearance, capturing timeless beauty. Not only does it feature premium-quality ingredients in the formulation, it also is cruelty-free, vegan, and non-toxic. It is 5-free, which means no harmful chemicals were used in its production. It is incredibly easy to apply and remove, making you come back to this bottle time after time! This trendy pink nail polish is best to wear for wedding nails with that subtle glimmer adding to your style.
Pros
Glossy finish
Micro-flakes make it incredibly easy to remove without having to soak-off.
High-quality formula
Not tested on animals
Chip-resistant
Cons
May not suit all skin tones.
What is better than a longwear gel nail polish? One that does not need curing under a UV lamp, of course! This pretty light pink nail polish comes with a patent-pending swirl stem and brush that hugs every curve of the nail and allows for precise application. Just 2 coats are sure to offer unparalleled shine for up to 14 days. Its fade-resistant formula keeps your manicure intact and is quite easy to remove when you want a change in shade. A classic shade, this celebrity-favorite chic pink nail color is sure to add a touch of grace and sophistication every single time.
Pros
Chip-resistant
Curve-hugging brush offers great coverage
Imparts a flawless finish to your manicure
Instant shine
No need to cure under a UV lamp
Easy removal unlike other gel nail paints
Available in other classic colors
Cons
May be too sheer for some users.
Next on this list is this pale pink nail polish from Cirque Colors. If neon nail polishes are not your cup of tea, this stylish pink shade with a light lilac tinge offers an opaque finish in 2 coats. The expertly crafted creme-based formulation is 10-free, making it safe to use on your nails. It is also non-toxic and vegan, making it all the better for our planet as well. Want to know what the icing on the cake is? These nail colors are handmade and each batch is unique and offers a great color payoff.
Pros
Cruelty-free
Vegan
Free from harmful chemicals such as xylene, formaldehyde, DBP, toluene, formaldehyde resin, etc.
Does not contain carmine, beeswax, and lanolin.
Long-lasting finish
Cons
Some may find the consistency very thick
We know that when you are looking for the best light pink nail polish, you are looking for one that provides a high-impact tint with a couple of coats. Here we have the butter London Patent Shine 10X Nail Lacquer Vernis that does just this in tandem with high-quality ingredients. As the reviewers have highlighted, the 10-in-1 formula offers a flawless, glossy finish that also promotes stronger and healthier nail growth. The brand's patented Shock-Resisting Polymer technology makes your pretty manicure last for up to 10 days. Shall we let you in on a secret? You need to apply just 2 coats for the best results, no top and base coats needed!
Pros
8-free formula
Gel formula
Fade and chip-resistant
Great opaque coverage
Protects and strengthens nails
Cons
Consistency might be too thick, making application a bit difficult.
How subtle is subtle? As you can probably tell from the name of this shade this is the natural light pink nail polish that you have been looking for. This quick-drying ella+mila love blush-toned nail polish is 100% vegan and cruelty-free. With a medium opaque coverage, it doesn't chip away easily even without a base coat unlike other nail lacquers. It applies easily onto the nails and also lasts longer than most other polishes out there.
Pros
7-free formula
Chip-resistant
Dries quickly
PeTA-certified
Made in the USA
Cons
Some users have reported the consistency to be clumpy.
This glossy light pink nail polish from MODE Cosmetics is a long-wearing, glossy formula that comes with a UV filter that helps promote stronger nails. The brand claims that its high-performance lacquer is powered by a flexible formula that is chip-resistant. The translucent nail paint and flattering shade comes with a steel agitator that brings out the vibrance of the mother of pearl shade. An almost metallic light pink nail polish, To top it is also vegan and cruelty-free!
Pros
Chip-resistant
Promotes healthy nail growth
The formula flexes with nails making the finish flawless
Professional salon-grade nail color
Cons
Some users have reported very long drying time.
Consistency may be too thin.
We could not agree more when the brand says, "Go easy on the planet, go hard on nail art". Dedicated to making nail paints that are vegan and cruelty-free, this is a brand that must find its spot in your manicure kit ASAP. Delivering a brilliant glossy finish and even coverage in just 2 coats, this nail color from Smith & Cult is 8-free. The full coverage the light pink nail polish for olives skin offers comes along with the brilliant resistance to chipping away over time. So, get your hands on this resplendent, pearly pink color today!
Pros
Gluten-free
Does not chip away easily
Free from harmful chemicals
Vegan
Versatile range of shades available
Cons
ZOYA is one of the well-known and loved brands out there when it comes to vegan-friendly nail polishes. This celebrity-favorite creamy light pink nail polish can be used as a base coat for a classic French manicure or by itself as a dreamy nude shade. Trusted by salons worldwide, it features a 10-free formula. All this along with a formulation that is long-wearing means that you do not have to worry about touching it up every few days. This almost translucent feminine pink nail polish is subtle and works for spring/summer nails.
Pros
Creamy finish
Suitable for use by pregnant women
Free from formaldehyde, TPHP, DBP, camphor, parabens, xylene, toluene, ethyl, lead, tosylamide, and formaldehyde resin.
Full coverage
Cons
This product may have a strong odor that lingers.
You know you are using one of the best light pink nail polishes when the brand says that it is podiatrist-formulated. A wonderful shade to flatter your sun-kissed skin, it comes enriched with the goodness of natural ingredients such as tea tree oil, biotin, lavender, garlic bulb extract, vitamins C and E, as well as wheat protein. Not only does it dry quickly, but it also helps hydrate your nails. Its brilliant shine is sure to leave your friends asking for more #deets on your manicure this summer, according to the reviews!
Pros
Infused with organic ingredients
Vegan-friendly
Free from formaldehyde, TPHP, DBP, camphor, parabens, xylene, toluene, ethyl, lead, tosylamide, and formaldehyde resin.
Long-lasting
Cons
Some users have reported that it smudges easily.
A Guide To Finding The Best Light Pink Nail Polishes In 2023
How Do You Apply Light Pink Nail Polish?
Now that you have got your best light pink nail polish in hand, how do you apply it to get the best results? Here are few pointers to help you with just that:
Cuticle oil/cream: Regular application of nail polish can wear your nails out. Some love in the form of well-formulated cuticle oil or nail strengthening creams can go a long way in promoting nail strength and making sure that the base coat stays on for long.
Base coat: A base coat is super important as it helps ensure that the nail paint coat stays on for long. It helps coat the nails evenly, thereby allowing for smooth and even application of the desired shade.
Light pink nail polish: Once you have applied the base coat, apply a thin and even coat of the desired light pink nail polish and let it dry. Once dried, apply another even coat of the same shade. Cure both coats under a UV lamp if you are using a gel-based formula.
Top coat: Always finish off the final coat of the desired shade with a top coat. This not only makes the manicure last longer, but also makes the overall application look smooth and non-streaky.
Beth Brown, a licensed nail technician and esthetician, says, "Sometimes experimenting with applying just one coat or three coats of polish may help you achieve your desired look."
What Goes Well With Light Pink Nail Polish?
Light pink nail polish can often seem like a less experimental option, when compared to all the creative nail art out there. But this is not always true. A light pink nail color opens up the opportunity for classic manicures like a French manicure or one of the latest trends of negative space pastel manicure. French manicure uses the light pink nail color as the base with white tips, topped off with a glossy top coat. One of the viral trends this summer, uses a base of a light or nude pink nail color, and colored tips or negative space tips of pastel shades, topped off with a glossy top coat. Other beautiful designs include manicures with a base coat of light pink nail polish topped off with dainty floral nail art, or edgy nail art with stones and gems, or even a coat of holographic nail paint.
With this we have come to the end of this post. With the onset of the spring-summer this 2023, subtle and pastel nail colors are all the rage. Put your best hand forward (see what we did there?) and grab your favorite of the 13 best light pink nail polishes of 2023 from the ones listed here. In this post, we have also shared a small guide to know how to apply the nail color to get the best results. We hope that you find the one that works best for you and perfectly complements your peachy summer!
Why Trust StyleCraze?
The author who penned this article is Srijani Roy Chowdhury, a makeup and fashion fiend. She searched far and wide on the internet to bring you this curated list of the best light pink nail polishes. She recommends these polishes based on their consistency, how long they last, fade and chip resistance, finish and color pigmentation. With these light pink polishes, your next manicure will look surely look chic and elegant.
Frequently Asked Questions
What does light pink nail polish mean?
Light pink highlights the core value of professionalism and the essence of elegance. This color radiates a feminine and friendly vibe.
Can you wear light pink nail polish in winter?
Yes. Light pink nail polish looks alluring during the winter months.
Can you wear light pink nail polish in the fall?
Yes. Light pink nail polishes are ideal for fall. It merges well with the beauty and breezy climate of the autumnal days.
Is light pink nail polish good on dark skin?
Yes. Light pink shades offer a striking and contrasting look on dark skin. They enhance the appearance of your fingers.
Do light pink nails go with everything?
Yes. Light pink is a versatile color that matches almost every outfit. It complements all skin tones and offers a fresh, youthful look.
Does light-color nail polish look best on older hands?
Yes. Light corals, subtle pink shades, and green nail polishes look great on mature hands. They draw more attention to the nails than the rest of your hands and appear subtle yet stylish.
Recommended Articles