10 Best SAD Light Therapy Lamps – Buying Guide With Reviews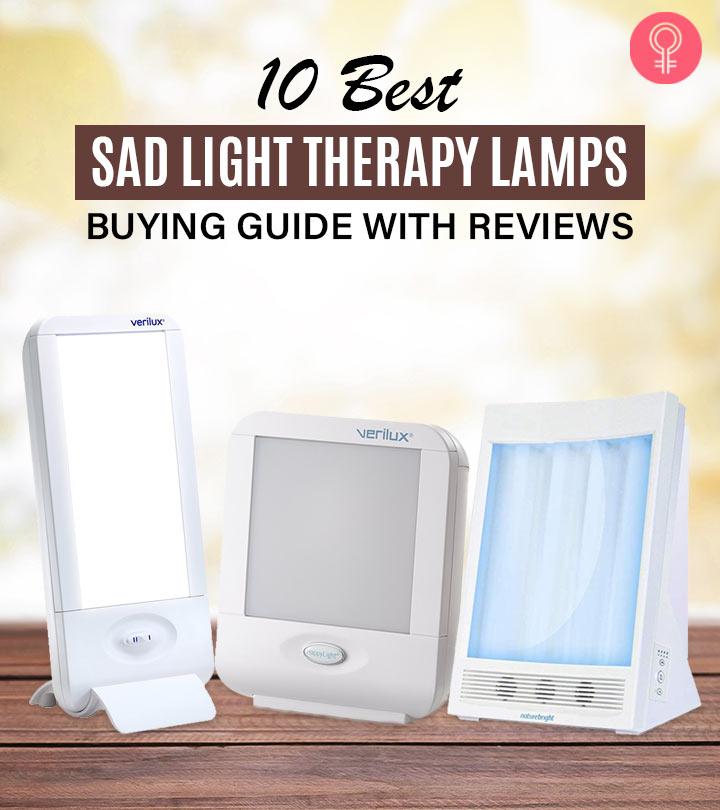 Light can make you happier. Yes! Whether you don't have enough time to get outdoors or are done with the gloomy winter weather, light therapy lamps can make you feel happier just by being in your room. They imitate sunlight and help improve your energy, mood, focus, and sleep – while keeping your eyes safe from UV radiation. In this article, we have listed the top 10 SAD best light therapy lamps. We have also included a buying guide that will make buying one a hassle-free experience for you.
What Is Light Therapy For SAD?
SAD stands for Seasonal Affective Disorder. It refers to a kind of depression that affects some people each year during the cold dark winter months. This seasonal depression triggered by reduced daylight hours, which sucks out your energy, leaving you prone to mood swings.
Light therapy is considered an effective treatment for SAD. It is taken through a unique lamp called a light therapy box, which mimics outdoor light, causing a chemical change in the brain. This lifts your mood and gives you relief from other symptoms of SAD.
Here's a list of the Best SAD Light Therapy Lamps
Top 10 SAD Light Therapy Lamps
Product Claims 
Nature Bright Sun Touch 2-in-1 Light Therapy Lamp is the ideal solution for dealing with SAD. This therapy lamp is also useful for helping with mood swings during and after pregnancy or loss of energy caused by old age. The lamp also comes equipped with a built-in personal air purifier and optional negative ionizer.
It emits negative ions found naturally in the air, which can help lift your spirits. The built-in timer with 15, 30, 45, and 60-minute intervals allows you to customize the device for your personal use. This combination of light and fresh air therapy helps balance your body clock and promotes a feeling of peaceful calm, rest, and nourishment in your entire body.
Pros
UV-free light
Built-in air purifier
Built-in optional negative ionizer
Built-in timer
Automatic shut-off feature
Recommended by the Columbia Department of Psychiatry
Tested and certified safe for eyes
Affordable
Provides the requisite 10000 LUX light
Home-and-office-friendly design
Cons
Not evaluated by the FDA. 
Product Claims 
Verilux HappyLight Compact Light Therapy Energy Lamp offers safe and comfortable natural spectrum light in a compact and portable design. It emits 5000 lux of moderate UV filtered light that is best suited for extended daily use. The device weighs just 1.5 lbs, making it ideal for use when you are short on space or traveling.
The durable device has a long life and is tested to match the highest standards of safety compliance. The Verilux HappyLight is an excellent option for improving mood in SAD patients. It also battles any sleep issues you may be having by resetting your circadian rhythm. 
Pros
Compact design
Travel-friendly design
Safety-tested
Suitable for longer sessions
Emits 5000 lux of light
UV-free light
30-day, risk-free Verilux Guarantee
Easy on/off switch
Cons
Product Claims
The 2019 model of the Circadian Optics Lumos 2.0 Light Therapy Lamp offers improved user experience. The plug-in pin is now shorter and broader, giving a tighter fit with the lamp. The more efficient LED bulbs produce less heat to provide you with a cooler running lamp.
The seasonal depression lamp emits the recommended 10,000 lux brightness for light therapy to be effective. There are three built-in brightness settings that you can adjust as per your environment. The light panel has a rotating feature and three hinges, making this light therapy lamp extremely flexible. Feel free to position it anywhere you like and at an angle that works best for you. 2019 model is the best light boxes for depression.
Pros
Efficient LEDs
10000 lux light
Full-spectrum white light
UV-free
3 brightness levels
50000-hour bulb lifespan
2-year warranty
Adjustable lamp
Cons
Adapter heats up while using.
Product Claims
Verilux HappyLight Full-Size Light Therapy Energy Lamp offers safe, comfortable natural spectrum light in a practical design. It emits 10,000 lux of UV blocked light that is most recommended by professionals. The device is easily customizable based on your preference for light intensity with high or low settings.
It also comes with two easy-to-install, no-glare lenses that you can use according to your desired energy or comfort. Make your light therapy sessions more efficient with the help of the Verilux HappyLight, which emits more light per square inch. It helps reset your circadian rhythm and improves low moods caused by SAD or sleep issues caused by jet lag.
Pros
Provides 10,000 lux
UV-free light
Additional no-glare lenses included
Large surface for more light per sq.in.
Safety-tested
30-day, risk-free Verilux Guarantee
Tilt feature for maximum flexibility
Cons
Expensive
May cause headaches 
Product Claims
Carex Day-Light Sky Bright Light Therapy Lamp is an excellent lightbox, delivering the recommended 10,000 LUX light therapy. It helps you deal with circadian sleep disorders, fatigue, shift work adjustment, jet lag, and low levels of energy. The lamp is both glare and flicker-free and emits evenly distributed light, using high-efficiency ballasts.
This seasonal affective disorder light provides both therapy light as well as a task light, making it flexible for both medical and casual needs. This therapy lamp is made from high-impact polycarbonate, and the lens is competent enough to filter out 99.3% of harmful UV rays. The Day-Light Sky has a color temperature of 4,000 Kelvin, giving out a warm glow that is safer on the eyes.
Pros
10,000 lux light
3% UV-filtered
Glare-free
Flicker-free
Clinically-tested
Recommended by experts
5-year limited warranty
Cons
Expensive
Not travel-friendly 
Product Claims
Circadian Optics Lumine Light Therapy Lamp now has a brand new 2019 model upgrade. The light panel now emits a fully diffused, uniform light. The adapter has also been revamped to improve reliability and durability. It maintains the 10,000 lux light standard, which is best for treating SAD. There are three one-touch adjustable brightness settings that you can alter according to the environment you are in.
The device mimics the color of the noonday sun with a 5500K color temperature. The design is minimalist and modern so that you can use it at home or the office with equal ease. There is no longer any cause for worry about your therapy lamp looking like an eyesore amid your gorgeous home decor. Circadian Optics Lumine is the best light therapy device.
Pros
Full-spectrum white light
UV-free
Follows 10,000 lux standard
50,000-hour bulb lifespan
2-year warranty
Modern and aesthetically pleasing design
Cons
Build quality may seem cheap
May seem too bright for some users  
Product Claims
Aura Daylight Light Therapy Lamp comes with a patented lux adjusting dial, which puts you in full control of your treatment. At the lowest setting, the lux output is 3500 lux, while the maximum setting goes all the way up to 10,000 lux. You can also adjust it to an 85 or 70-degree angle so that you can sit comfortably.
The Aura Daylight therapy lamp also features a safety-tested certification from the ETL and the FCC, so you can be assured that your health is not at risk with this device. It is also certified 100% UV-free, protecting your eyes from any potential UV damage. There is a built-in timer that can be set at 10-minute intervals, and the lamp will shut-off automatically at the end of your set duration.
Pros
ETL safety-tested
FCC-certified
100% UV-free
Built-in timer
Automatic shut-off feature
Wall-mountable
Cons
Expensive
Bulb not covered under warranty 
Product Claims
Carex Day-Light Classic Plus Bright Light Therapy Lamp gives off the maximum standard of 10,000 lux glare-free light. For a session that is easy on your eyes, the lamp is equipped with a protective, glare-free screen, flicker-free bulbs, and an adjustable stand that has a flexible angle. The Carex also shields your eyes from UV damage with a 99.3% UV filter.
The stand also helps project the light downwards, giving you the utmost comfort while also being easy to use. You can choose from two light settings to gain the most comfortable experience from your therapy session. This light therapy for depression lamp can be used during those short, dark winter days, and watch your energy skyrocket, giving you productive days and restful nights. It is the best light for sad.
Pros
Warranty included
2 light settings
3% UV-free
10,000 lux light
Flicker-free bulbs
Adjustable height
Cons
Expensive
Poor quality design
Heats up during use 
Product Claims
TaoTronics Light Therapy Lamp mimics the exact 6500K color temperature of natural sunlight to help you deal with jet lag, seasonal depression, or shift work. It comes with three brightness settings. The lamp also allows you to optimize your therapy sessions by changing the distance according to your sensitivity.
The user-centered design features a touch control panel with an in-built timer so that you can preset your sessions ranging from 10 to 60 minutes. It has a compact silhouette and an adjustable bracket for convenient storage and portability. The LED lamps last much longer than fluorescent bulbs, reducing replacement and maintenance costs.
Pros
Affordable
3 brightness settings
Touch control panel
Built-in timer
UV-free light
10,000 lux brightness
Cons
May seem too bright for some users
Not full-spectrum light
Needs to be plugged in for use 
Product Claims
Northern Light Technology Travelite Portable Light Therapy Lamp diffuses 10,000 lux of UV-blocked, full-spectrum light at a distance of up to 12 inches. The lightweight, compact design makes it comfortable travel-friendly. The device is fitted with an electronically-powered ballast, which guarantees a steady performance without any irritating flickering or humming.
The lamp comes with a support stand that lets you use the device horizontally or vertically, depending on the space available to you. It runs on just 48 watts of electricity, making it an incredibly energy-efficient light therapy solution for treating your SAD. The fluorescent tubes in the device have a 20,000-hour duration, giving you several year's worth of usage. It is the best lightbox for sad.
Pros
7 years unlimited warranty
10,000 Lux at up to 12 inches
Travel-friendly design
Energy-efficient
Cons
Expensive
Not easy to assemble
Glare may be uncomfortable 
Light therapy sounds easy and painless. We are sure you can't wait to give it a shot and watch those winter blues fade away. But wait. Read on to know all the things you need to keep in mind before you buy one.
BUYING GUIDE 
Do SAD Light Therapy Lamps Work?
SAD light therapy lamps work best when they provide exposure to 10,000 lux of light while emitting as little UV light as possible. While evidence regarding the effectiveness of this form of therapy is mixed, several studies report an improvement in symptoms if used early in the morning. While light treatment does help, it is best at providing quick but short-term relief. This means that you may notice you are getting better within a week, but you might still experience SAD next winter.
Light therapy cannot be expected to cure SAD on its own. It works best when used in conjunction with antidepressant medication or psychological counseling.
Buying A SAD Light Therapy Lamp
1. Consult With Your Doctor
Consult your medical practitioner BEFORE investing in a light therapy lamp. They need to be sure that this is the right treatment for your SAD, and so do you. Patients with bipolar disorder or those dealing with skin or eye damage may end up doing themselves more harm than good if they use a SAD lamp without medical advice.
2. Choose A Lamp Specifically For SAD
The seasonal affective disorder lamp is used to treat several different conditions – not just sad. A device that is meant to treat skin conditions or help with wound healing will not help with Seasonal Affective Disorder. In short, a full-size lightbox will do a much better job than a small bulb or a dawn simulator.
3. Opt For A Lamp With The Right Kind Of Light
Different sad light therapy boxes emit various color lights. These include blue lights, red lights, full-spectrum lights, and white lights. If you have bipolar depression, blue light won't work for you. White and full-spectrum lightboxes are considered to be safer and more effective at mimicking sunlight.
4. The Lamp Should Emit At Least 10,000 Lux
Anything less than 10,000 lux will be a waste of money. To effectively mimic natural outdoor light, 10,000 lux is the minimum requirement that your SAD light therapy lamp needs to fulfill.
5. Watch Out For UV Ray Emission
The best SAD lamp will protect you and your eyes from UV light damage. Suitable SAD lamps are supposed to have an in-built filter against UV light, especially full-spectrum lightboxes. Check this feature before you make the purchase.
6. Size And Flexibility Of The SAD Lamp
The therapy lamp needs to be of a size suited to home or office use. It should be small enough to fit on your computer desk or bedside table and placed within 1-2 feet of you. The placement of the lamp depends on its portability. Decide where you want your lamp and when you are planning to use it. The light needs to be near you but not right in front because that may damage your eyes. It is advisable to sit in the presence of the lamp, without looking at it directly, so the light enters your eyes at an angle.
How well a particular model will work for you depends on it being used daily, so make sure that your final choice is convenient to use. A SAD light therapy lamp is an investment and should be treated as such. Don't rush into the purchase without planning or research. Use these tips to make an informed decision on the right product for you.
How To Use Sad Lamps To Help Improve Mood
Light therapy or phototherapy helps you deal with symptoms of depression and anxiety by imitating the effects of sunlight. For this therapy to be effective, you need to use it correctly. Keep the following in mind when using a SAD lamp:
Placement: The light should be placed on your office desk or your bedside table, not more than 2 feet away from you. You should be sitting in front of it. But the light should enter your eyes indirectly, so keep the lamp to the left or right of your line of vision.
Intensity: The intensity of a SAD lamp is recorded in lux, a measure of the amount of light it emits. The standard for treating SAD is a 10,000-lux light box placed approximately 16 to 24 inches from your face.
Duration: A minimum of 30 minutes per session is the recommended standard for the treatment to show results. But do check with your doctor regarding the optimum time in your case.
Timing: Light therapy works best when done first thing in the morning. For SAD patients, light treatment should start in the fall when the days begin to get shorter and continue until spring to keep the symptoms at bay. For depression patients without SAD, consult your medical practitioner for the correct usage.
Regularity: It is vital that you are regular and consistent with the timing of your sessions. Do not forget to track your mood and symptoms.
Light therapy can benefit you in several ways, and not just with regard to SAD. The key advantages of using this treatment are listed below. 
Benefits Of Using Light Therapy
Controls anxiety and depression
Helps maintain chemical balance in the brain
Regulates your body's internal clock (circadian rhythm)
Increases alertness
Improves mood
Helps you feel more energetic
Helps deal with jetlag
Is It Safe to Use Light Therapy Lamps?
Light therapy lamps for SAD are generally safe to use. There may be side effects, but these are mild and short-lived. Some side effects include:
Headache
Eyestrain
Irritability or agitation
Nausea
Mania, euphoria, hyperactivity, or agitation associated with bipolar disorder
Side effects can usually be managed by altering your therapy routine. Try changing the duration and/or timing of your treatment. Also, try sitting a little farther if the light feels too intense for you. It is a good idea to consult your physician for the best advice on managing any problematic side effects you may experience.
Do keep in mind your doctor's recommendations and the manufacturer's directions for the safest way to use your SAD light therapy lamp. While your eyes must be open for the duration of the treatment, don't look directly at the lightbox because the bright light can damage your eyes.
SAD can be a tough thing to deal with. When those winter blues have got you down, it can seem physically impossible to do the most basic activities. But there is no longer any cause to stop living your best life during winter. With the help of SAD light therapy lamps, you can say goodbye to hibernation and be your productive and energetic self once again.
Which of these SAD light therapy lamps would you want to bring home for yourself or for gifting a loved one? Let us know in the comments section below.
Recommended Articles:
The following two tabs change content below.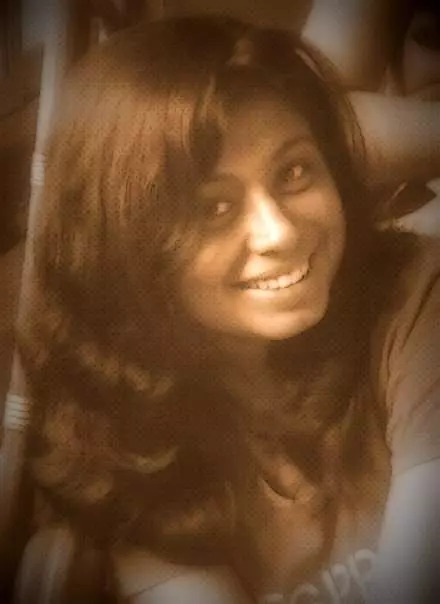 Latest posts by Sakshi Bahal (see all)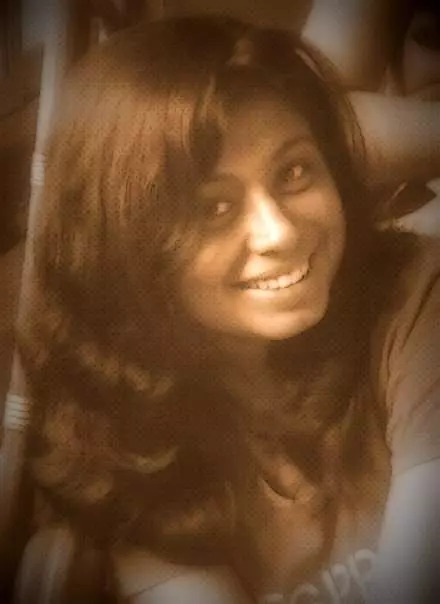 Sakshi Bahal
Sakshi Bahal has a Masters degree in English Literature from Calcutta University. She was a part of the editorial team of her school magazine. Her love for writing inspired her to take up literature and follow that up with creative writing after completing her education. She has been writing on beauty and skin care for the past 4 years.Sakshi has also authored a compilation of high school essays. A self-declared bookworm, she enjoys traveling, music, movies, and lots of coffee.