10 Best Lip Balms With SPF You Must Try – The Best Of 2020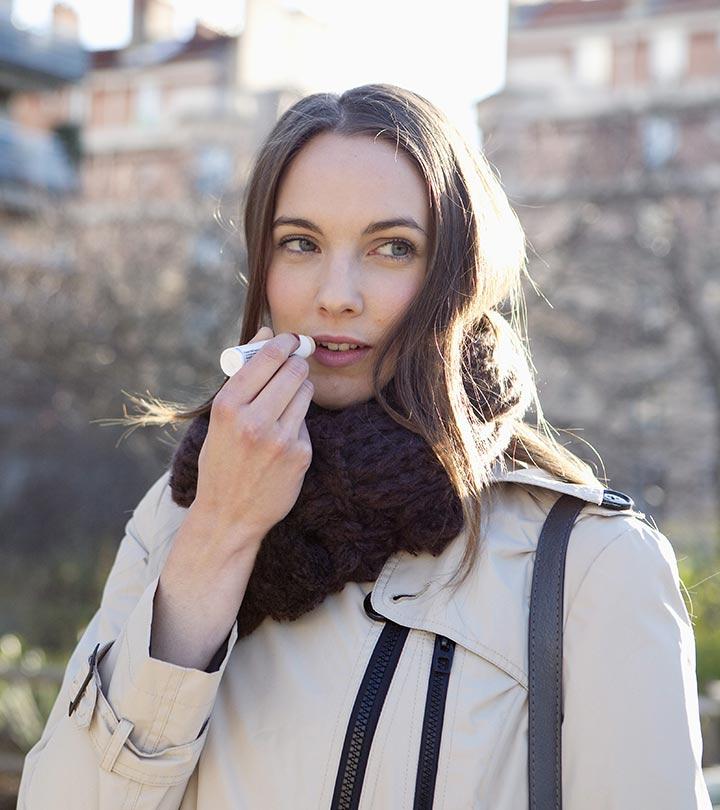 Just like your face, your lips are vulnerable to sun damage. The lips are incredibly sun-sensitive as the skin on the lips is much thinner and delicate than the rest of the face. So, this is one area you should be paying attention to.
Lip balms with SPF are the best way to keep your pout hydrated and guarded against sun damage. Here's a round-up of the best lip balms with SPF to protect your lips from the sun.
10 Best Lip Balms With SPF In India
1. Himalaya sun Protect Orange Lip Care
Product Claims
This orange lip care comes with SPF 30 and PA+++ (high protection against UVA rays). This product has a moisture retention formula that keeps the skin on your lips soft and supple. It contains orange extracts and antioxidants that protect your lips from environmental damage.
Pros 
• Contains Vitamin E
• Not tested on animals
• No mineral oils
• No silicones
• No petroleum jelly
• No preservatives
• Mild fragrance
• Sheer tint
Cons
2. Avene Eau Thermale High Protection SPF 30
Product Claims
This product has SPF 30, which means it assures 96% protection from the UVA and UVB rays. It contains various photoprotective actives that guarantee a broad spectrum UV protection. This is long-lasting and contains pre-tocopheryl that protects the skin cells from damages caused by free radicals.
Pros
Very water-resistant
It's a photo protector (helps cope with molecular damage caused by sun exposure)
Suitable for sunburn-prone lips
Cons
None
3. SebaMed Lip Defense Triple Protection
Product Claims
This lip balm has SPF 30 and provides intense hydration to dry and chapped lips. It claims to protect the natural barrier function of the skin on your lips and prevent any damage to its acid mantle. It protects the tender skin of your lips from both UVA and UVB rays and prevents sunburn.
Pros
Contains Jojoba oil
Contains Vitamin E
Dermatologically tested
Clinically tested
Without artificial preservatives
Cons
None
4. Neutrogena Norwegian Formula Lip Moisturizer
Product Claims
This is an unscented moisturizing lip balm with SPF. If you have dry skin issue in almost all type of weather conditions or throughout the year, this lip balm can help you keep your lips soft and conditioned. It doesn't leave a waxy feeling on your lips and at the same time, protects them from UV rays.
Pros
SPF 15
PABA-free
Fragrance-free
Dermatologist recommended
Cons
None
5. Nivea Smoothness Lip Care
Product Claims
This moisturizing lip balm is enriched with shea butter that keeps your lips soft and also protects it from the damaging effect of the sun. It has SPF 15, and this lip balm instantly hydrates your lips, keeps it moisturized and nourished all day long.
Pros
Dermatologically tested
Prevents sunburn
Creamy consistency
Cons
6. Maybelline New York Baby Lips
Product Claims
This is an easy-to-carry tinted lip balm with SPF 20. It claims to provide intense moisturization to your skin for 8 hours. It's translucent and gives a glossy-effect to your lips after application. The formula is enriched with Vitamin E that keeps the skin on your lips moisturized throughout the day.
Pros
Hydrating
Affordable
Easy-to-use
Available in multiple shades
Cons
None
7. The Body Shop Vitamin E Moisture-Protect Lip Care
Product Claims
This hydrating lip balm comes with SPF 15. It gives an instant soothing effect on your lips. It protects your lips from damage and prevents dryness. This lip balm doesn't irritate the skin on your lips and is suitable for all skin types.
Pros
Mild vanilla fragrance
Contains Vitamin E
Contains wheat germ oil
Affordable
Cons
None
8. Blistex Medicated Berry Balm
Product Claims
This is a medicated lip balm with SPF 15 that prevents chapping and dryness of lips and keeps them soft. It keeps the skin on your lips moisturized and has an extremely smooth texture. You can wear it alone or use it with your lipstick.
Pros
Contains beeswax
Prevents sunburn
Mild fragrance
Heals extremely dry lips
Cons
None
9. Palmer's Cocoa Butter Formula
Product Claims
This is an ultra-moisturizing lip balm with SPF 15. It contains Vitamin E that not just prevents chapped lips but also protects it from any further damage. This is a transparent lip balm and can be used throughout the year and at any time of the day.
Pros
Contains cocoa butter
Mild fragrance
Long-lasting moisture
Cons
May not suit all skin types (causes a mild tingling sensation)
10. VLCC Lovable Lips
Product Claims
This lip balm contains jojoba and almond oils that take care of the delicate skin on your lips. It also provides sun protection and has an extremely refreshing floral fragrance. It gives a slight tint to your lips and gives a glossy finish.
Pros
SPF 15
Affordable
Easy to apply
Mild fragrance
Available in multiple flavors
Cons
That was the list of the top-rated lip balms with SPF in India. Try them out, and your lips will thank you forever. What do you think about this list? Have you used any of these products? Do share your feedback with us in the comments section below!
The following two tabs change content below.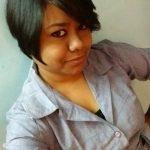 Latest posts by Ramona Sinha (see all)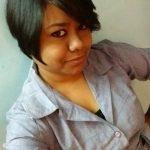 Ramona Sinha
Ramona has a Master's degree in English Literature. She believes that beauty begins with a good skin care regimen and is on a mission to eliminate all toxins from her routine. She helps readers select products and ingredients specific to their skin type and gives out tips to keep their skin healthy in a natural way. When Ramona is not working or experimenting with a new skin care product or ingredient, her books and a passion for music, good food, and traveling keep her busy.