Top 11 Lip Scrubs To Look Out For in 2020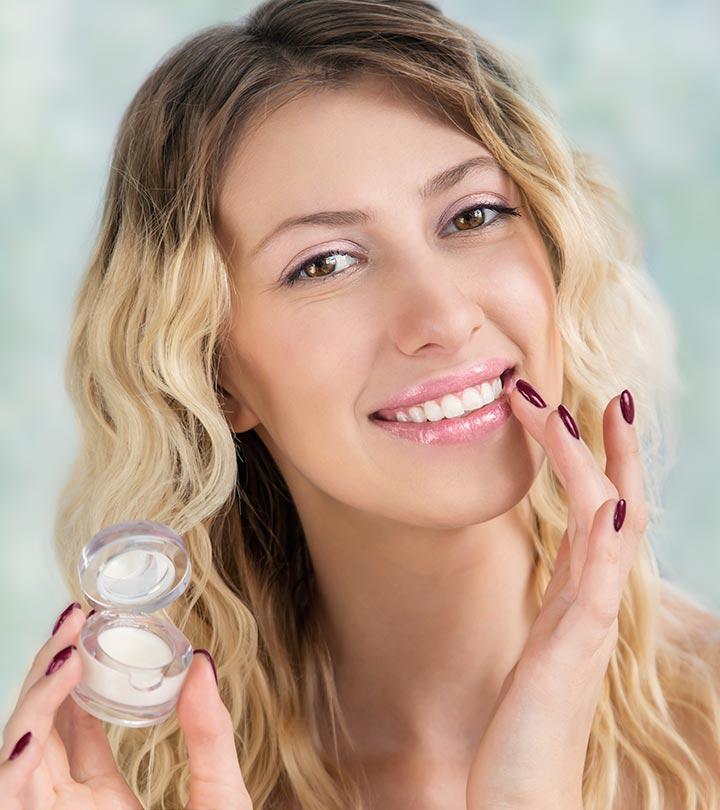 Lips are the undeniable deal-breakers for flaunting that perfect makeup look. But merely having a fancy lip color doesn't cut it – your lips need to be healthy too. Using a good lip balm to keep your lips hydrated is not enough. Confused where this is going? Lip scrub is your answer.
You need to exfoliate your lips so that they don't look scaly, flaky, or parched. A scrub scrapes off the dead skin cells and leaves you with soft lips. A lip scrub makes a world of difference! If you are wondering where to start, here's a list of the top 10 lip scrubs that we've rounded up.
Top 10 Lip Scrubs of 2020
Treat your lips and prep them for a perfect pout with this minty scrub and balm combination. It contains maracuja and shea butter that moisturize your lips and sugar that act as an exfoliant. This lip scrub buffs your lips gently, leaving them smooth and supple.
Pros
Acts as an exfoliator and balm
Moisturizing
Natural tint
Cons
None
GLAMGLOW shows that it is the master of the skincare game with this product. It is enriched with high-quality ingredients like Hawaiian sea salt, Caribbean cane sugar, and hibiscus powder. Apart from these exfoliating ingredients, it contains sweet almond oil, guava, cherimoya, star fruit, and lychee extracts that nourish your lips.
Pros
Free of parabens, sulfates, and phthalates
Hydrates and nourishes the lips
Gentle
Cons
None
We do not realize that chapped and flaky lips are also part of the aging process. Hence, your lips need a lot of attention too. All you need to do is invest in a product like By Terry Baume De Rose Lip Scrub that has restorative and repairing properties. It gently exfoliates and nourishes your lips. It contains ingredients like rosehip oil, black and pastel rose extracts, rose butter, and essential oils that provide nourishment while giving out a beautiful aroma.
Pros
Provides ultra-fine exfoliation
Smoothes and refines lips
Enriched with sugar micro-crystals
Cons
How about an exfoliating stick blended with a lip balm? The sugar granules in the balm exfoliate your lips very gently, scrubbing away flaky skin and leaving you with dewy soft lips.
Pros
One of its kind stick scrub
Gentle
Leaves you with faint glossy lips
Cons
Sometimes, the sugar doesn't melt.
This is a mild and natural lip balm scrub that is meant for brightening dark lips. It gently scrubs dead skin cells and helps restore the natural color of your lips. It is also effective in fading nicotine stains, healing chapped lips, and keeping them soft and supple. It contains shea butter, olive oil, rosehip and wheat germ oils, vitamin E, and other natural ingredients that restore the color of your lips with continuous use. The oat grit helps remove dark stains and restores the lost color of your lips, while the pure aloe vera in the scrub helps in lightening the lip color. This lip scrub suits all skin types and genders. 
Pros
Paraben-free
Mineral oil-free
No harmful chemicals
Contains organic ingredients
Eco-friendly packaging
Uses food-grade preservatives
Gentle on the lips
Heals chapped lips
Cons
May leave a reddish stain on the skin (as per user reviews)
This one stays true to its name and works wonders on your lips by scraping off dead skin cells that otherwise makes your lips look dull. With rose Damascena oil, organic cane sugar, and jojoba oils, this lip scrub is as hydrating as it is exfoliating. If you are a fan of organic and cruelty-free products, this is it.
Pros
A little goes a long way
Exfoliates and repairs lips
Cruelty-free
Cons
None
A revitalizing scrub with simple but organic and high-quality ingredients like mint, sugar, and other nourishing ingredients is perfect for winters. The sugar in this scrub gently exfoliates while the butter nourishes and revitalize your chapped lips.
Pros
Smells great
Free of parabens and sulfates
Vegan
Cons
The grains are too large.
Fizz & Bubble's Watermelon Lip Scrub is a fun take on our favorite summer fruit – the watermelon. It is combined with hydrating ingredients like shea butter, avocado oil, vitamin E that replenish the skin, repair free radical damage, and leave you with supple lips.
Pros
Loaded with vitamins and revitalizing ingredients
Smells great
Cons
More of hydration than an exfoliator
It brings together the goodness of coconut oil, Moroccan rose, sugar, and other natural butter, treating your lips with the best there is. Sugar gently exfoliates your lips while the other ingredients polish them, making them rose softly. Massage this over your lips and leave it on for long-lasting hydrating effect.
Pros
Vegan and cruelty-free product
Organic
Smells great
Cons
None
A dual-sided pot with a sugar scrub on one end and a lip balm on the other – this one is a complete value for money. The sweet-smelling scrub scrapes off dead skin gently. Finish it with the balm on the other side of the jar for hydration.
Pros
Dual-sided jar
Leaves your lips soft and hydrated
Removes flakes and dry skin
Cons
Tree Hut's Sugar Lips Lip Scrub packs a punch with its formula. It contains organic shea butter, sugar, and peppermint oil that nourish and soothe dry lips. It refreshes your senses with the subtle smell.
Pros
Contains organic ingredients
Smells great
Cons
These lip scrubs will help in keeping your lips healthy, smooth, and soft. If you are someone like me and obsessed with lip colors, and have not jumped on the lip scrub bandwagon, you should. Let us know if we missed anything that should have been on this list by leaving a message in the comments section below.
The following two tabs change content below.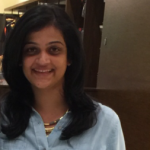 Latest posts by Pratima Ati (see all)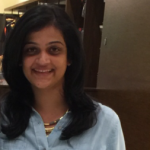 Pratima Ati
After working in Marketing and Business Development for a few years, Pratima Ati jumped ship to pursue two things she loved – fashion and writing. She's now a full-time Fashion & Lifestyle writer and has never looked back ever since. She sleeps early, reads often, and when she can't, she finally gives a closure to all the characters living in her drafts. Sometimes, they pass off as poetry too! That, and her training in Indian classical music and playing (learning) the veena keep her sane, civil, and bearable.