Best Lip Tattoo Designs – Our Top 15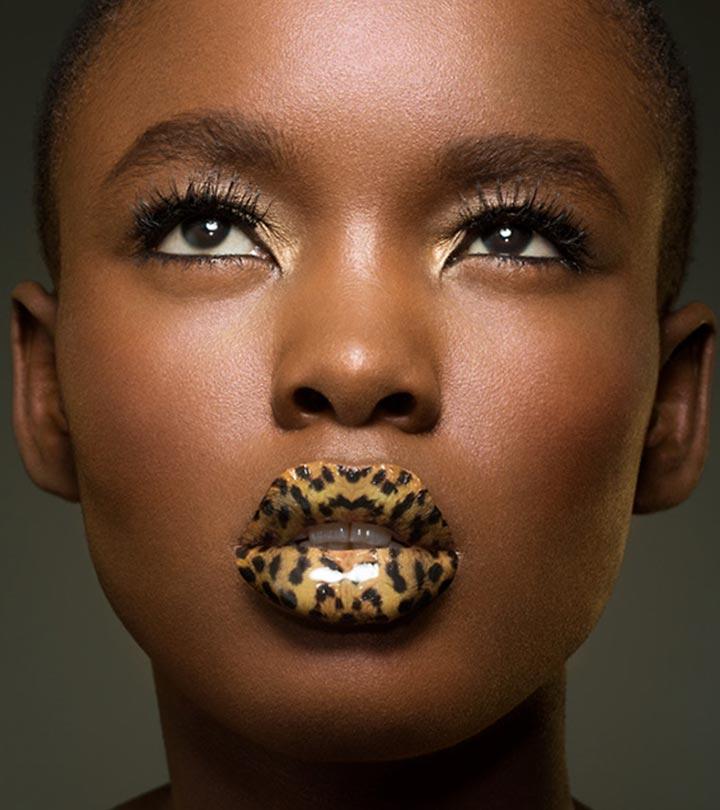 Lip tattoos is a new find that has spread like wildfire among today's youth. Though it sounds a bit peculiar to normal ears, there is no dearth of fanatics among the crowd of our new generation. Celebrities and their like encourage these kinds of tattoos too! Unlike other tattoos, lip tattoos represent mostly the courage of the person to get the delicate skin of their lips inked rather than other symbolic meanings. As must be obvious these tattoos are more famous among the females rather than males.
15 Best Lip Tattoos:
1. Leopard print:
This is a common kind of lip tattoo. The colour of this leopard print varies from the leopards yellow and black to pink, purple blue etc. These tattoos are mostly temporary.
[ Read: Tattoo On Face ]
2. Flag tattoos:
Many national patriots get the flags of their countries tattooed on their lips. Sometimes normal people get it done not out of patriotic love for their country but to look cool. Many a times people get these lips tattoo to show their support for their country's team in a football match or a cricket match.
[ Read: Spider Web Tattoo Designs ]
3. Sparkly colour tattoos:
These are made solely for the look it provides. These tattoos are no better than over bright lip glosses and yet they are very common. These are again mostly temporary. They generally make use of bright attractive colours like gold, burgundy or even silver.
[ Read:Latest tattoos ]
4. Butterfly lip tattoo:
This is a bit different from the rest. It looks really cool and realistic. The moistness of your lips makes it look almost like a real butterfly's wings!
[ Read: Leo Tattoos ]
5. Fishnet tattoos:
This is another common lip tattoo design. It looks cool and is generally temporary. This design makes use of bright attractive colours like pink, purple and so on. It makes your lips look hot and gives you a bold, seductive look too!
[ Read: Ladybug Tattoo ]
6. Striped tattoo:
This design includes plain old stripes. The attractive part of this tattoo is in its colours. It gives you a fashionable and cool look. Sometimes people even fail to make out that it is a tattoo on your lip and not some fancy form of lip gloss!
7. Word Tattoos On The Outer Lip:
These tattoos involve getting words inked on the outer surface of your lips. If nothing else, it surely grabs the attention of any passerby and glues it to your lips!
8. Floral Tattoo:
This gives you a really funky look. The tattoo itself is beautiful and a work of art. Floral patterns always have an aesthetic sense about it and floral patterns on your lips, when made with the right colour, attracts the correct attention.
9. "Hello Kitty" Inner Lip Tattoo:
Hello Kitty is a character conceptualized by the Japanese company Sanrio. Hello Kitty is popularly portrayed as a white Japanese bobtail cat that has enjoyed fame across the world for decades now. Clearly taking its cue from the Hello Kitty craze, this tattoo depicts the Hello Kitty character which makes this a trendy piece of art for your lips.
[ Read: New Trend Tattoos ]
10. "Insane" Inner Lip Tattoo:
This lip tattoo, which simply says "Insane", is a trendy way to flaunt your personality. This is mostly just an example of how you can use power words for lip tattoos to flaunt your attributes or quirks.
11. "Love" Inner Lip Tattoo:
Love, the most powerful four letter word in the world, spelled out as body art. Clearly a piece of tattoo art for the romantically inclined, this tattoo is the perfect find for you if you are in love with love itself.
[ Read: Aztec Tattoos ]
12. "Lust" Inner Lip Tattoo:
Clearly a tattoo for the passionate and daring individual, this inner lip tattoo simply says "Lust". Lust is indeed a strong word but if you want to flaunt it on your skin there's nothing to stop you. Ensure that you are 18 or older to have this inked on your inner lip.
13. "Fixation" Inner Lip Tattoo:
Another trendy inner lip tattoo only says "Fixation". This is apparently a fashionable way to express your affinity with style and trends in general or could even hold personal significance for some. It's important to have inner lip tattoos such as this inked by a professional tattoo artist to minimize pain and avoid scar tissue.
[ Read: Joker Tattoos ]
14. Sailor Theme Temporary Lip Tattoo:
This temporary lip tattoo with a sailor theme stands out for its use of vibrant shades of white and baby blue. Make a note of the miniature red anchor which is like the icing on the cake for this trendy piece of art. Perfect for a theme party or night out at the club, this sailor theme temporary lip tattoo is bound to make you the centre of attention.
15. Multi Coloured Temporary Lip Tattoo:
Red, pink, blue, orange, and purple, this tattoo has it all in terms of vibrant psychedelic colours. This lip tattoo is, without a doubt young, quirky and attractive and is sure to attract attention at the next party you attend.
[ Read: Ring Tattoos Designs ]
Lip Tattoos are not for the faint hearted. Even temporary tattoos take some courage and character to carry off. But for those who dare, tattoos serve as the perfect accessory that not only complements your attire dress but also your personality. So, go ahead take the plunge and make your body the canvas for this beautiful art form.
Image source: 1 , 2 , 3 , 4 , 5 , 6 , 7 , 8 , 9 , 10
Recommended Articles:
The following two tabs change content below.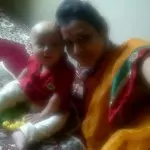 Latest posts by Khushboo Mehta (see all)