Best Loreal Face Washes – Our Top 10
L'Oreal is the world's largest cosmetic and beauty company and is present in 130 countries across the 5 continents. The brand is endorsed by leading celebrities of every part of the world.  From cleanser, toner and moisturizer to everyday essential makeup, L'Oreal Paris is the go-to brand for consumers around the world.  Today, we are discussing about top ten best face wash from this renowned brand.
Top 10 Loreal Face Washes: The Best Of The Different Ranges
1. Loreal Paris Dermo Expertise Pearl Perfect Facial Foam:
Pearl perfect facial foam is a cleanser designed to brighten and lighten the complexion. It helps to clear off the dead cells from the skin to reveal a brighter and luminous skin. It cleanses the skin thoroughly. The foam comes in a pearly white colored tube which looks quite elegant. It produces a nice lather with a very tiny amount and leaves the skin soft and smooth to touch. The skin does not feel stretched or tight after washing and gives a brightening effect.


2. L'oreal Paris Dermo Expertise Hydrafresh Instant Freshness Foaming Gel:
Hydrafresh instant foaming gel is a gentle cleanser for everyday use that cleanses the skin thoroughly and makes the skin instantly refreshed. The face wash comes in a clear gel formula which foams as it comes in contact with water. The face wash lathers mildly but effectively cleanse the skin of its dirt and impurities. It has a lovely citrusy fragrance which gives an instant refreshed feeling while washing the face. There is no stretchy feeling or tightness after washing the face.


[ Read: L oreal Skin Care Products ]
3. L'oreal Paris Dermo Expertise Hydrafresh Cleanser Foaming Cream:
This foaming cleanser is meant for normal to dry skinned beauties. It washes away oiliness, dust, grime, impurities and makes the skin fresh and glowing after every wash. It does not dry or irritate the skin and keeps it well moisturized for long hours. It foams well and washes off completely with no slippery residue. The face wash is quite affordable and works amazingly.


4. L'oreal Go 360 Clean Deep Facial Cleanser:
L'Oreal face wash range named the Go 360 degrees are a complete range of high foam cleanser that deeply cleans and unclogs pores to remove every trace of oil, dirt and makeup. The cleanser contains naranji, orange flower and mint which gives this cleanser an amazing fragrance. Deep clean facial cleanser reduces the oil secretion, dry skin patches and shrinks the pore size. The scrublet provided with the cleanser replenishes the skin's surface to make the skin clear and fresh.
5. L'oreal Go 360 Clean Deep Facial Cleanser For Sensitive Skin:
Go 360 degree facial cleanser for sensitive skin is a mild cleanser that does not contain SLS, unlike other cleansers of this range. The cleanser cleans the skin thoroughly and makes the skin soft without over drying the skin. It has a faint citrusy smell which lingers post wash. The cleanser does not sting the eyes or irritate the skin making it perfect for sensitive skin.


6. L'oreal Go 360 Clean Deep Cream Cleanser:
L'Oreal Deep clean cream cleanser is a cream cleanser formulated for dry skin. The product cleanses the skin and keeps it fresh and glowing. The cleanser also helps to clear the black heads and reduce the size of open pores with regular usage. It comes with a gentle exfoliating scrublet which removes deep dirt embedded in the skin. It makes the skin soft and smooth with every use.
7. L'oreal Go 360 Clean Anti Breakout Facial Cleanser:
This loreal facewash and cleanser is especially formulated for pimple prone skin. It contains 2% salicylic acid which controls acne and helps to clear the black heads. With regular usage you will definitely see a reduction in your breakouts.


[ Read: Acne Face Wash ]
8. L'Oreal Go 360° Clean Deep Exfoliating Scrub and face wash:
This is a face wash cum scrub that contains soft apricot beads that cleans the skin and performs scrubbing action as well. The soft beads present in this face wash exfoliate the skin gently and makes it smooth and glowing. The product is quite affordable and is a must buy from this range.


9. L'oreal Paris Dermo Expertise Revitalift Milky Foam:
This facial cleanser claims to fight the signs of aging with a perfectly cleansed skin, well conditioned to receive the active ingredients. Regular usage of this cleanser regenerates the skin and prolongs visible signs of aging like wrinkles and fine lines. It has a rich creamy texture which lathers luxuriously and makes the skin visibly soft and smooth.


10. L'oreal Hydrafresh Instant Refreshing Creamy Foam:
Hydrafresh Instant Refreshing creamy foam is a creamy face wash that cleanses the skin and keeps it hydrated for a long time. It makes the skin smooth and supple after every wash so you can easily skip a moisturizer after using this face wash. It is a mild face wash that removes every trace of makeup. It has a lovely fragrance and lathers well with just a tiny amount.


[ Read: Face Washes in India ]
*Subject to Availability
Hope you liked the article. Please leave us a comment.

The following two tabs change content below.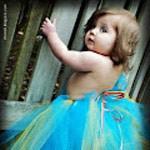 Latest posts by Arshi Ahmed (see all)