Best Loreal Hair Care Products – Our Top 10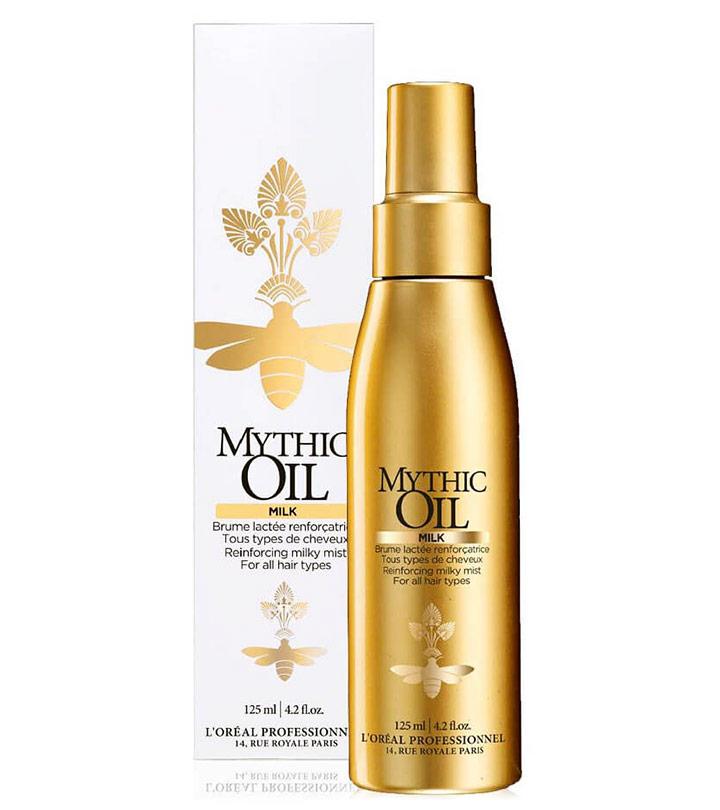 L'Oreal is the world's largest cosmetic and beauty company and is present in 130 countries across 5 continents. The brand is endorsed by leading celebrities of every part of the world.  From cleanser, toner and moisturizer to everyday essential makeup, L'Oreal Paris is the go-to brand for consumers around the world. The loreal hair care range is no less loved!
Today we are discussing about top ten loreal hair care products.
L'Oreal hair colors are an absolute favorite amongst hair colour users. L'Oreal Casting Crème Gloss hair color is ammonia free hair colorant which conceals grey hair and gives a glossy shine to the hair. Casting crème gloss hair colour is available in 11 stunning shades and is suitable for Indian skin tones. This hair colour gives a natural looking hue with visible shimmering tones. The colour will last for a long time if you take proper care of the hair.
Price at the time of publication: ₹551
Hair expertise smooth intense serum is enriched with argan oil which gives perfect smooth finish to your hair. You just need 2 pumps of this wonder serum to get a softer, frizz free hair. Thus, it makes the hair sleek, manageable and tamed. Unlike other serum available in the market, it does not make the hair oily and heavy. It is rather grease free and does not weigh down the hair. With regular usage, you will notice a considerable difference in the texture of the hair.
Excellence hair colour is enriched with keratin, which strengthens and revitalizes the hair for a rich and long lasting colour. The hair color gives 100% grey hair coverage from root to tip and gives a perfect sheen. This hair colour is available in 9 shades mainly comprising of browns and dark tones reds, made perfectly for Indian skin tone.
Price at the time of publication: ₹578
Fall repair 3X anti hair fall tonic contains high concentration of arginine which nourishes the hair bulb and restructures the hair fiber to reduce hair breakage. It comes in a slim nozzle applicator which allows you to apply the product directly to the scalp. It has a mild fragrance and is not at all greasy. The product actually works to reduce hair fall and makes the hair stronger and more resistant to external aggression.
Perhaps the only product from total repair range which actually works. Total repair instant smoothing and nourishing oil serum repairs and unifies the hair's surface by creating a protective shield which acts as a barrier against hair damage. The serum makes the hair silky smooth and gives a healthy shine to the dull tresses. Apply few drops of this serum to get frizz free and manageable hair.
Price at the time of publication: ₹203
L'Oreal fall repair 3X 1 minute treatment claims to instantly detangles the hair and make it stronger and healthier. The product comes in an attractive black and pink packaging. It imparts a healthy shine to the hair and rules out the tangles preventing hair breakage. Thus, the hair looks more healthy and beautiful.
Nutri gloss hair conditioner contains protein and pearl as its active ingredients, which provide ample nourishment and a mirror like luster to dull hair. It even provides fiber strength with balanced nourishment to the hair without weighing it down. It makes the hair extremely soft to touch.

Liss Ultime shampoo is a part of the Professionnel hair care range by L'Oreal. It contains olive and argan oil which is known to cleanse, calm and smooth frizzy and unmanageable hair. The multi-dimensional ceramide in this shampoo strengthens and conditions the hair. It works best for dry hair and adds moisture to the hair leaving it smooth and shiny.
L'Oreal Professionnel Vitamino Color conditioner is formulated to protect the colored hair and prevent it from fading. It is not wise to use an ordinary, regular shampoo for colored hair as it can strip the colour from the hair leaving it looking limp and haggard. So this is the perfect conditioner for colored hair.
L'Oreal Paris Dream Lengths Shampoo is a restorative shampoo that repairs damaged hair and seals split ends to restructure your hair lengths. It is meant for long hair which is dry, damaged, frizzy and has split ends.  The creamy formula is a blend of castor oil and vegetal keratin that protects the hair's length and strengthens it while enhancing its shine. For the best results, use it with Dream Lengths Range from L'Oreal.
Price at the time of publication: ₹198
*Subject to Availability
Hope you would try atleast a few from this wonderful range of Loreal hair care products in India. Don't forget to share your comments with us.
Frequently Asked Questions
Are there any L'Oreal hair care products suitable for color-treated hair?
Yes. L'Oreal hair care products can be used for nourishing color-treated hair without causing any discoloration. One such product is the L'Oreal Professionnel Vitamino Color Conditioner, which intensely hydrates your hair and makes your color look more vibrant.
Do L'Oreal hair care products provide heat protection?
Yes, L'Oreal hair care products strengthen hair and seal in moisture. The L'oreal Paris Hair Expertise Smooth Intense Serum and L'oreal Paris Total Repair Smoothing And Nourishing Oil Serum contain nourishing oils that protect your hair from heat damage and restore the hair health.
Are L'Oreal hair products good for damaged hair?
Yes. There are multiple L'Oreal products that are specifically made to treat dull and damaged hair. Their creamy formula prevents split ends and nourishes the hair strands from the roots to the tips, for a healthy and glossy appearance.
Can I use L'Oreal shampoo daily?
Yes. You can use L'Oreal shampoo daily if you have a greasy scalp. However, it is recommended to use it twice or thrice a week to prevent dryness due to overwashing your hair.
Do L'Oreal shampoos stop hair fall?
Yes. L'Oreal shampoos gently cleanse your scalp, prevent split ends and hair thinning and hair fall. They do so with the help of their deeply nutritive formula that is free from harsh chemicals.
Recommended Articles: