Best Loreal Makeup Kits – Our Top 10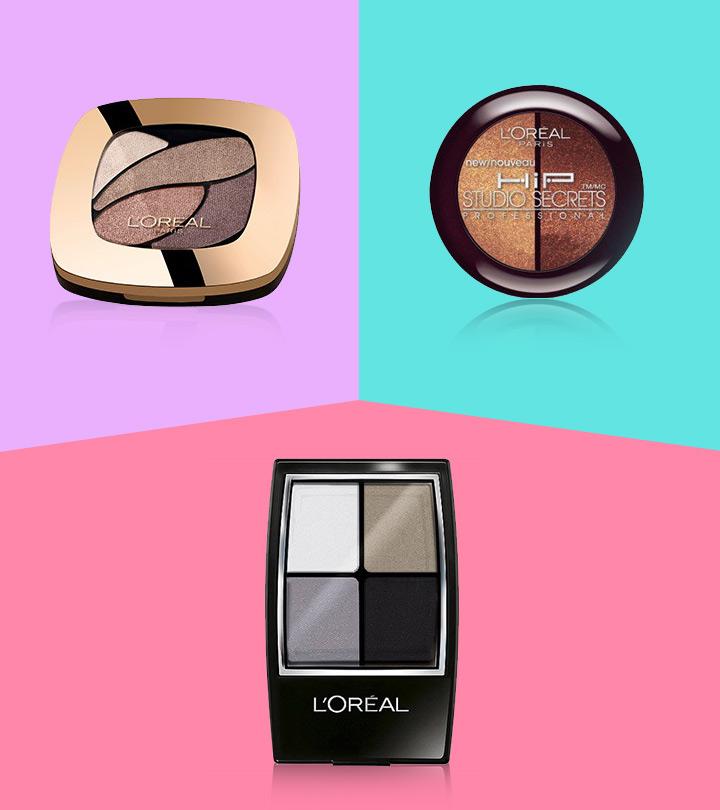 L'Oréal Paris cosmetics kit is a complete range of make-up that comes in a compact form, making it travel-friendly and affordable. It can be combos of foundation, mascara and lipstick to eye shadow, blusher and nail stickers. Loreal Paris makeup kit will help you to create glamorous or natural makeup looks, smoky eyes or flawless skin.
Best 10 Loreal Makeup Kits
Here are the Top 10 Loreal Bridal Makeup Kits:
Contents:
3 Eye shadows
1 Lipstick &
1 Blush

2. L'Oreal Paris Color Harmony Make Up Palette Brunettes: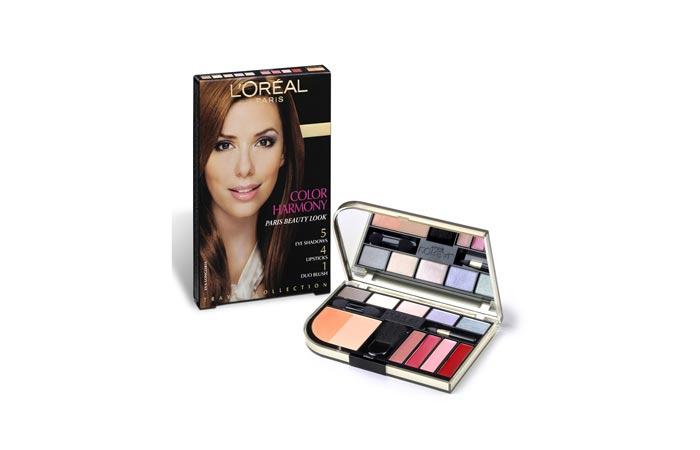 Contents:
5 Eye Shadows,
4 Lipsticks,
1 Blusher
[ Read: Best Loreal Face Washes ]
This is a compact lip gloss palette from the brand L'Oreal. They provide excellent shine and luster to your lips and make them look glamorous and sexy. 6 shades of Raisinettes are assembled together in a compact plastic case that is travel-friendly.

[ Read: Lakme Pre Bridal Package ]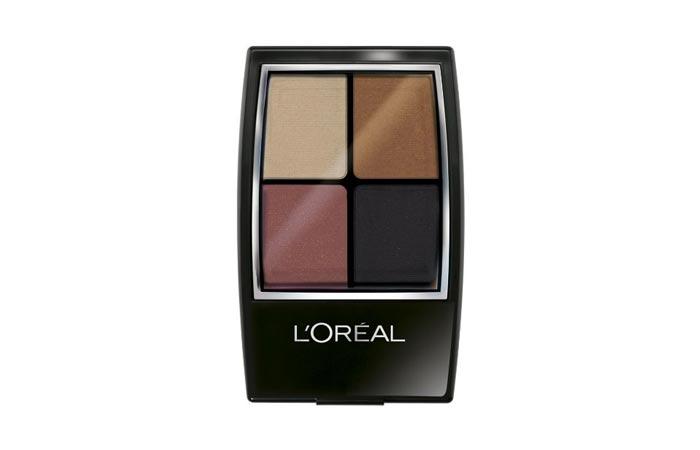 Contents:
405 Taffeta,
803 Seashell
805 Morning Light
820 Golden Sunset
830 Deep Mocha
901 Frosted Icing.

This is an excellent eye shadow collection from L'Oreal Paris. It is velvety rich in texture, fade-resistant, crease-proof, super-bendable color. These will easily highlight and contour to define your beautiful eyes. The shades are specially chosen to maximize the beauty of your natural eye color. The quad is created by L'Oréal makeup artists, who have coordinated shadows beautifully and created the right shades that will maximize your natural eye magic.

6. L'Oreal Color Riche Eye shadow Palette Disco Smoking: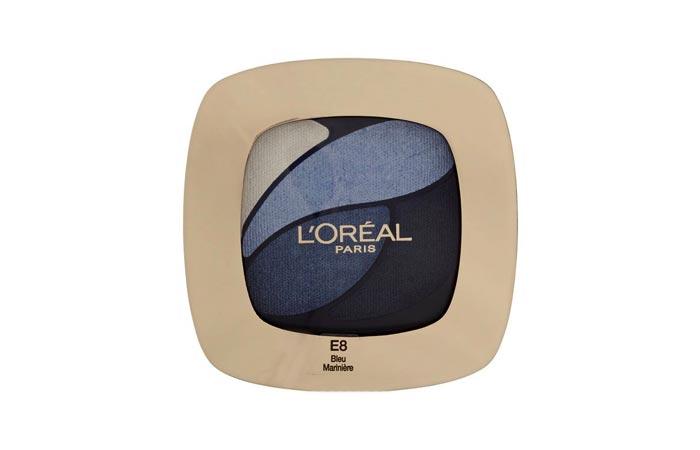 L'Oreal Paris Eye shadow Palette Disco Smoking contains harmonious shades, which have a very lavish texture. This is a bold and rich smoky eye palette that can be used to make your eyes luminous or smoldering.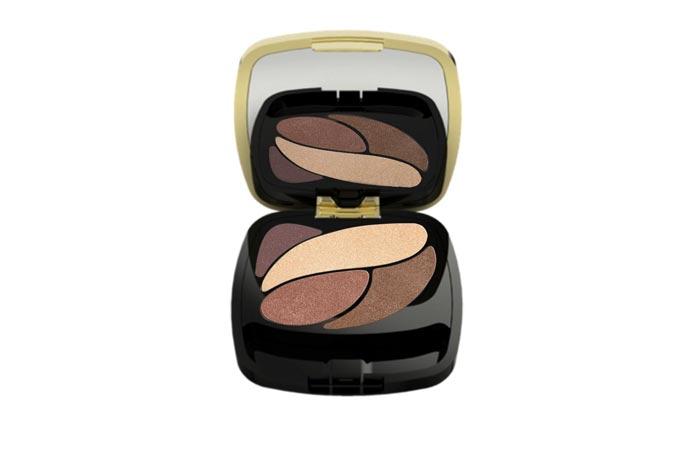 These new eyeshade quads will keep you in touch with the current fashion trends. They are multi-shaded eye shadows that come in a palette case. They are creamy in texture, making them easy to apply and blend without leaving behind any mess. It is an easy to carry multi-shaded quad while traveling. This Loreal make up kit contains the best combination of style and gives you many options to choose from different colors. You can use them according to your outfits to bring out the brightness in your eyes. They are highly pigmented and stay for long to lend you a vibrant and fresh look. Also, the creamy rich texture of Riche Quads forms an even layer over your eyelids. These L'Oreal Paris Quads do not smudge or fade during application.

[ Read: Loreal Makeup Products ]
8. L'Oreal Metallic Eye Shadow Powder Duo: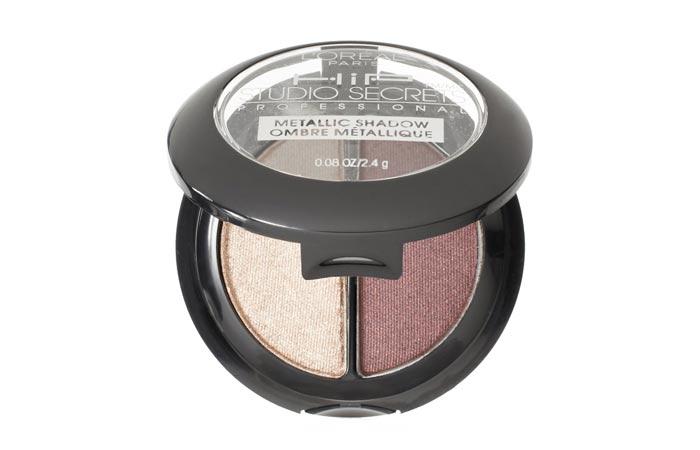 L'Oreal Metallic Eye Shadow Powder Duo is coordinated in all bold and metallic colors to give a luminous finish. This is very easy to blend and glides on evenly without creasing. This will help you create an edgy, shimmery look that will stay fresh throughout the day for long hours.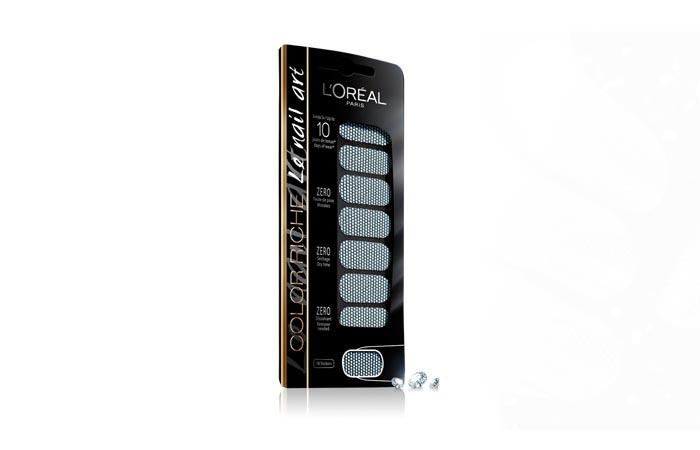 The Nail Art Set contains 18 stickers. These don't require any drying time, or nail polish remover. It can be easily applied in 3 easy steps:
They stay on the nails without wearing off for a good 10 days.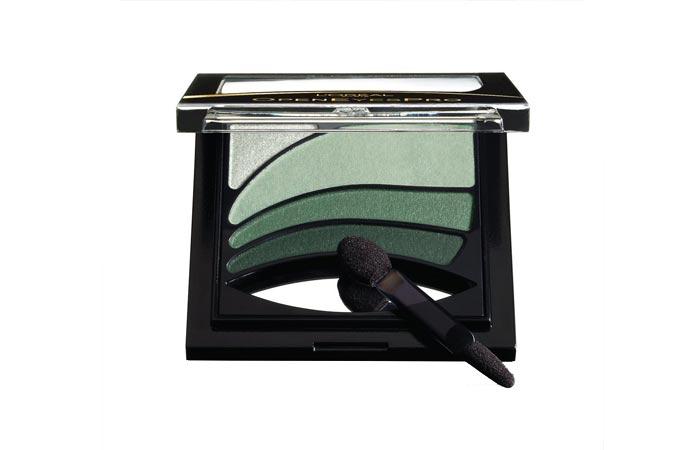 L'Oreal Paris Open Eyes Pro has a soft, creamy powdery texture. They come in a palette case with multi-shaded eye shadow. It is extra smooth which makes it very easy to blend.

[ Read: Flawless skin ]
*Subject to Availability
Have you tried any of these Loreal make up kits? Leave us your comments below.

The following two tabs change content below.