5 Best Lotions For Buttery-Smooth Legs (2022) + Buying Guide
Get super smooth and shiny legs that reflect a natural and healthy-looking glow. Using the best lotions for legs will make sure you can flaunt gorgeous legs without having to conceal them in pantyhose or stockings. Hydration, rejuvenation, and nourishment are the three essential requirements of your skin, and all thanks to lotions, applying an effective lotion will make sure your skin stays radiant and soft throughout the day. Nobody likes rough and flaky skin, so investing in the correct lotion will meet all your skin requirements. Here are 5 top-rated lotions to keep your legs looking flawless throughout the year.
5 Best Lotions For The Legs
The Touch KP Exfoliating Lotion has a deeply moisturizing formula that helps treat keratosis pilaris, a condition that causes red and rough bumps all over the skin. It is enriched with 12% glycolic acid that exfoliates the surface bumps and oil-soluble 2% salicylic acid that deeply penetrates the pores and hair follicles to alleviate keratosis pilaris from the root.
The lotion also contains aloe vera that has anti-inflammatory properties to soothe the skin and prevent irritation by keeping it soft and moisturized. The vitamin E in the formula provides antioxidant protection to your skin. This lotion leaves your skin feeling smooth and even toned. You can also check this YouTube video for a complete idea about the product.
Key Ingredients: Glycolic acid, Salicylic acid, Aloe vera, and Vitamin E
Best For: Keratosis pilaris
Pros
 Non-sticky
 Mild fragrance
 Cruelty-free
Cons
The Goicoechea Calming Touch Body Lotion is specifically formulated to improve the appearance of varicose veins and alleviate leg fatigue. It also relieves dryness, nourishes the skin, and provides a cooling effect. This body lotion is formulated with arnica flower extract that soothes, tones, and rejuvenates sore legs while providing up to 24 hours of intense hydration. It boosts blood circulation in the legs, diminishing the appearance of bruises and imperfections and giving the skin a luminous glow. If you want to know more about the results, take a look at this review on YouTube.
Key Ingredients: Arnica, Chestnut, and Menthol
Best For: Varicose veins and Sore legs
Pros
 Lightweight
 Cooling effect
 Absorbed quickly
 Value for money
Cons
None
The Earth Therapeutics Soothing Leg Lotion has a non-greasy formula that conditions, stimulates, and revitalizes exhausted legs. It is formulated with a natural blend of rosemary and wild mint to soothe and revive sore thighs and calves along with a creamy aloe vera base that hydrates and nourishes your skin. This lotion leaves your skin feeling fresh, silky, and soft.
Key Ingredients: Rosemary, Wild mint, and Aloe vera
Best For: Sore legs
Pros
 Non-greasy
 Cooling sensation
 Smells good
 Relieves aches
 Value for money
Cons
The Avena Arnica Lotion has a 2-in-1 skin care and self-care formula that hydrates the skin and alleviates leg pain. It is enriched with 100% natural arnica, flower extracts, and cocoa butter. Arnica is the primary ingredient that deeply moisturizes the skin and relieves soreness. This lotion also softens the skin, improves blood circulation, and eases the appearance of varicose veins.
Key Ingredients: Arnica, Flower extract, and Cocoa butter
Best For: Tired legs
Pros
 Smells good
 Absorbed quickly
 Reduces leg pain
 Dermatologist-tested
 Cruelty-free
Cons
None
This refreshing and cool mint lotion by Mary Kay relieves pain and stress from tired legs and feet. It is enriched with the antioxidant-rich rosemary leaf extract that prevents free radical damage and soothes the skin. The willow bark extract in the formula works as an astringent, while the betula alba bark extract conditions the skin. The lotion also contains glycerin that helps smoothen and hydrate the skin by attracting and locking in moisture.
Key Ingredients: Rosemary leaf extract, Willow bark extract, Betula alba bark extract, and Glycerin
Best For: Tired legs
Pros
 Alleviates sore muscles
 Pleasant fragrance
 Absorbed quickly
Cons
When it comes to choosing a body lotion for your legs, there are a few factors you need to take into consideration before making your choice. Take a look at them below.
How To Choose The Right Lotion For The Legs
 Skin Type: The first step in choosing a lotion is knowing your skin type and what its needs are. Water-based lotions are ideal for people with oily skin, oil-based lotions nourish dry skin, butter-based lotions work well for dry and aging skin, while aloe-based lotions can help irritated, sensitive, and acne-prone skin.
 Concerns: The ideal leg lotion should help alleviate the topical or muscular concerns you are facing. Whether it is pain, soreness, dryness, patchiness, or redness, select the lotion that addresses your concerns.
Good-quality lotions are extremely useful for your hands and legs. Especially if you deal with dry skin, these lotions can help keep your skin well-nourished, hydrated, and rejuvenated. These lotions also comprise anti-inflammatory properties that can keep your skin moisturized while making sure that the blood circulation in your skin is boosted. The lotions are enriched with formulas that blend in naturally while leaving your skin soft and smooth. For your legs, you should choose lotions that are non-greasy and have the ability to relieve aches.
Why Trust StyleCraze?
Shiboli Chakraborti is a certified skin care coach and has she loves to try on various skin care products. She has researched thoroughly and read many online reviews to pick up the best lotions for legs. leg lotions which are a must-have for gorgeous legs. She says that these lotions hydrate, rejuvenate, and nourish the skin leaving a flawless look.
Frequently Asked Questions
What kind of lotion is the best for legs?
The best body lotion for legs is the one that intensely moisturizes the skin, feels lightweight, and stays on for a long time.
How long do lotions stay on the legs?
Once applied to the skin, lotions can last around 6-8 hours. You may reapply at night before hitting the bed if you want extra nourishment.
Do lotions expire?
Yes, body lotions expire. After opening the bottles, use them within two years.
How much lotion should you put on your legs?
To moisturize your legs properly, use a dollop of lotion for each leg. You may need more if your skin is dry or the lotion has a runny consistency.
How often should I use lotion on my legs?
Apply lotions to your legs twice daily. If you have dry legs, reapply the lotion at night before bedtime.
Recommended Articles
Best Cocoa Butter Lotions
Best Body Lotions That Are Worth Trying
Best Drugstore Body Butters For Deep Moisturizer At Lower Price
Best Body Lotions For Aging Skin
Best Body Lotions Without Alcohol For Smooth, Hydrated Skin
The following two tabs change content below.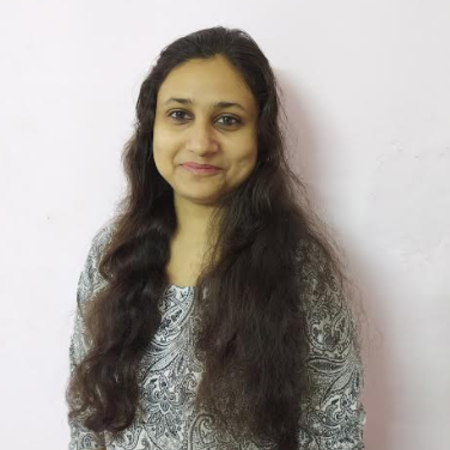 Shiboli has a master's degree in English literature from The English and Foreign Languages University, Hyderabad, and is a certified...
more