21 Best Lotus Herbal Skin Care Products in India 2020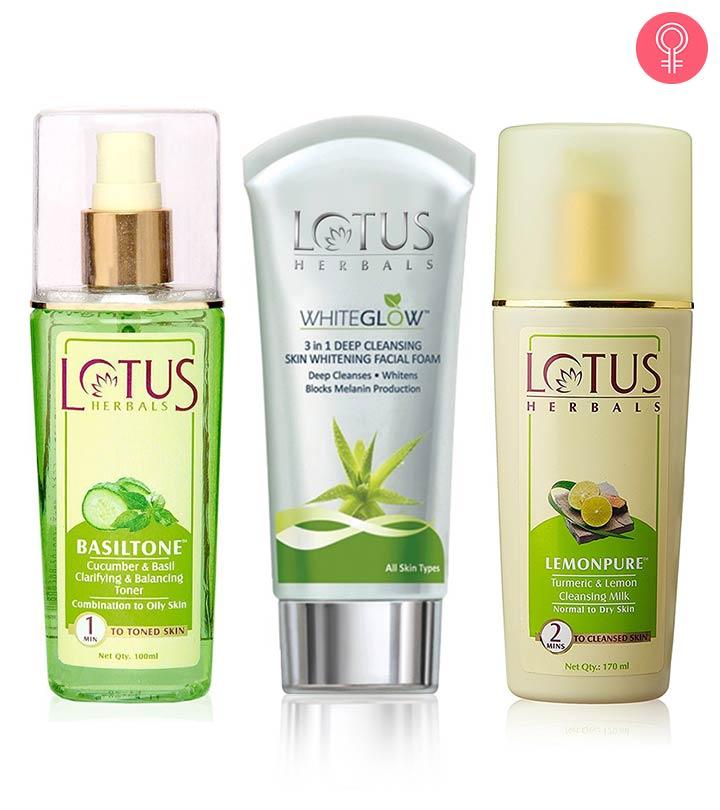 When it's a matter of your skin, Ayurveda knows best. There are many beauty and skin care brands that are tapping into the potential of this age-old science of wellness, and one of them is Lotus Herbals. This brand embraces the best of Ayurveda and modern science to create the best products for your skin, body, and mind. I have compiled a list of the best Lotus Herbals skin care products. Check the list out and pick the one that your skin would love.
21 Must-Have Lotus Herbals Skin Care Products
1. Lotus Herbals Safe Sun UV Screen
If you have oily skin, this matte sunscreen is a must-have. It has an SPF of 50 (wow!). This sunblock is non-oily and keeps the oil away from your face (especially the T-zone) for a long time. Its sebum control formula is enriched with vanilla, comfrey, and horse chestnut extracts. This is easily the must-have among the Lotus Herbals skin care products.
Pros
Great for oily and combination skin
Can double as a makeup base
Gets absorbed quickly
Non-oily
Matte finish
Cons
None
Rating
5/5
2. Lotus Herbals YouthRx Anti-Ageing Nourishing Night Creme
Looking for a light and non-sticky night cream that pampers your skin gently while you sleep? Then, this is what you need. This nourishing night cream has Gineplex Youth Compound that contains extracts of ginseng, ginger, and milk peptides that reduce pigmentation, spots, wrinkles, and fine lines.
Pros
Natural ingredients
Refreshing scent
Reduce dryness
Cons
None
Rating
5/5
3. Lotus Herbals YouthRx Anti-Ageing Transforming Creme
This revolutionary product by Lotus contains Gineplex Youth Compound, which is a blend of natural extracts such as ginseng, milk peptides, and ginger extracts. It claims to fight wrinkles in a week and make your skin tighter and brighter. It has an SPF of 25 and can be used as a day cream.
Pros
Offers sun protection
Clears blemishes and spots
Reduces wrinkles and fine lines
Cons
None
Rating
5/5
[ Read: 35 Best Skin Care Products Of 2019 ]
4. Lotus Herbals Rosetone Rose Petals Facial Skin Toner
A toner is extremely handy when your skin needs the daily pick-me-up after a tiring day. This rose petal toner by Lotus Herbals is specially formulated to rejuvenate your skin and freshen it up in no time. This product contains tulsi, rose, and aloe vera extracts. It keeps your skin hydrated, shrinks the pores, and maintains the natural pH balance of your skin.
Pros
Natural extracts
Travel-friendly spray bottle
Price
Cons
None
Rating
5/5
5. Lotus Professional Skin Firming And Anti-aging Creme
This anti-aging Lotus face cream nourishes and moisturizes your skin and makes it firm. It is suitable for all skin types. It regenerates your skin and keeps it youthful. It is non-comedogenic, so it will not cause breakouts.
Pros
Cruelty-free
Non-comedogenic
Has SPF
Cons
None
Rating
5/5
6. Lotus Herbals Lemonpure Turmeric And Lemon Cleansing Milk
Turmeric and lemon are the most effective remedies for acne. And this cleansing milk by Lotus Herbals contains the antiseptic properties of both the ingredients, along with vetiver. It not only keeps acne at bay but also rejuvenates your skin.
Pros
Excellent cleanser
Removes face makeup
Doesn't sting or irritate the skin
Easy to use
Cons
Bulky bottle (not travel-friendly)
Rating
4.9/5
7. Lotus Herbals Whiteglow 3 in 1 Deep Cleansing Skin Whitening Facial Foam
This Lotus WhiteGlow face wash claims to deeply cleanse your skin, extracting every trace of dirt and makeup. It contains minerals, aloe vera extracts, and milk enzymes that cleanse your skin without drying it up.
Pros
Mild fragrance
Cleans thoroughly
Prevents breakouts
Brightens skin
Cons
Contains parabens
Rating
4.8/5
8. Lotus Herbals Nutramoist Skin Renewal Daily Moisturising Creme
Rich in plum and grape extracts, this daily moisturizing cream claims to protect your skin and preserve its natural balance. It contains Alpha Hydroxy Acid (AHA), which is a natural antioxidant that boosts collagen development and prevents signs of aging.
Pros
Ultra smooth
Softens skin
Improves skin texture
Affordable
Mild fragrance
Cons
Contains parabens
Rating
4.8/5
9. Lotus Herbals Nutranite Skin Renewal Nutritive Night Creme
The product claims to be a nutrient-rich cream that deeply nourishes your skin and boosts cell renewal while you are asleep. It boosts the natural defenses of the skin, making it smooth and firm. It contains naturally derived Alpha Hydroxy Acid, lily nectar, and grape extracts and is suitable for all skin types.
Pros
Lightweight
Mild fragrance
ConsYou need to dip your fingers in the product.
Rating
4.8/5
10. Lotus Herbals Alphamoist Alpha Hydroxy Skin Renewal Oil-free Moisturizer
This Lotus face moisturizer contains aloe vera and almond extracts and is extremely lightweight. It gets absorbed easily and keeps your skin moisturized without making it greasy or oily. It also contains basil leaf extracts that lift up dull and tired-looking skin.
Pros
Oil-free
Moisturizing
Lightweight
Improves skin texture
Cons
Contains parabens
Rating
4.8/5
[ Read: 20 Best Moisturizers For Oily Skin ]
11. Lotus Whiteglow Skin Whitening And Brightening Gel Creme
The texture of this cream oscillates between cream and gel. It contains mulberry, grape, Saxifraga extracts, and milk enzymes. It is a light day cream and comes with sunscreen (SPF 25) that keeps you tan-free for long. The unique formula is quickly absorbed by your skin and keeps it radiant.
Pros
Lightweight
Has SPF
Mild fragrance
Non-oily
Cons
Contains parabens
Rating
4.8/5
[ Read: Lotus Herbals Whiteglow Skin Whitening Gel Crème SPF 25 PA+++ ]
12. Lotus Herbals Teatree wash
Acne-prone skin? Then, this Lotus face with the essence of tea tree wash can help you. Blended with cinnamon, this is primarily meant for oily skin types. It controls excess sebum production and reduces pimples, acne lesions, and acne scars. It has anti-fungal and anti-inflammatory properties that prevent blemishes as well.
Pros
Cleanses thoroughly
Doesn't sting
Nice aroma
Does not dry your skin
Cons
Doesn't mention the complete list of ingredients
Rating
4.8/5
13. Lotus Papayablem Papaya-N-Saffron Anti-Blemish Creme
This anti-blemish cream contains almond, papaya, saffron, and apricot extracts that work well in reducing blemishes, scars, and other dark spots. It improves your complexion and makes your skin brighter.
Pros
Suitable for all skin types
Removes tan
Removes blemishes effectively
Cons
Unhygienic packaging
Rating
4.8/5
14. Lotus Herbals Basiltone
Worried about your skin looking dull by the end of the day? Then, this cucumber and basil toner in Lotus Herbals skin care products is the solution. It contains basil and cucumber extracts that clear all the excess impurities and makeup from your face to make it radiant.
Pros
Freshens up face
Good for all skin types
Nice fragrance
Cons
Not good at oil control
Rating
4.5/5
15. Lotus Herbal Whiteglow Oatmeal And Yogurt Skin Whitening Scrub
This Lotus face scrub claims to gently scrub away dirt and impurities, prevent whiteheads and blackheads, and make your skin brighter. It also claims to reduce skin discoloration and soften your skin, making it firmer.
Pros
Makes skin brighter
Cleanses thoroughly
Mild and refreshing
Easily available
Cons
Contains parabens
Rating
4.5/5
16. Lotus Herbals Claywhite Black Clay Skin Whitening Face Pack
This black clay face pack is rich in essential minerals and natural extracts that brighten your skin and make it clear. It contains arbutin, bearberry extracts, and licorice that even out your skin and make it soft.
Pros
Doesn't dry out your skin
Cooling effect
Cons
Contains parabens
Rating
4.5/5
17. Lotus Whiteglow Skin Whitening And Brightening Nourishing Night Creme
This advanced formula is specially designed to repair skin damage caused by pollution and other environmental factors. It contains mulberry, grape, Saxifraga extracts, and milk enzymes and water that help in maintaining the natural radiance of your skin and repair damage while you sleep.
Pros
Non-greasy formula
Lightweight
Mild fragrance
Cons
Contains parabens and other chemicals
Packaging
Effects are temporary (vanish once you stop using the cream)
Rating
4.0/5
18. Lotus Professional Whitening And Brightening Creme
If you dream of a porcelain-perfect skin tone, this Lotus Professional product claims to deliver that. This whitening and brightening cream has a tri-action formula that contains lychee, amla, and purnava root extracts. These natural extracts regulate the melanin production and brighten your skin with daily use.
Pros
SPF 25+
Lightweight
Instant brightening
Pleasant smell
Cons
Not for oily skin
Makes your face shiny
Rating
4.0/5
19. Lotus Herbals Sheamoist Shea Butter And Real Strawberry 24-hr Moisturiser
If you are looking for a moisturizer that will keep your skin hydrated for a long period, your search ends here. This moisturizer is specially designed for those with dry skin who have trouble managing it during any season. It contains shea butter and strawberry extracts and is rich in antioxidants. It claims to restore the glow in your skin, making your face look fresh and radiant. Though meant for dry skinned people, those with oily and combination skin can also use this product.
Pros
Nice fragrance
Non-greasy
Convenient packaging
Cons
Doesn't have SPF
Rating
4.0/5
20. Lotus Herbals Safe Sun Absolute Anti-Tan Scrub
Scared of the harsh sun rays damaging your skin? Then, scrub that fear away with this anti-tan scrub by Lotus Herbals. It contains walnut, turmeric extracts, and strawberry seeds. It gently exfoliates your skin, getting rid of all dead skin cells, reducing spots and blemishes, and other damages caused by UV rays.
Pros
Visible results from the first use
Suits all skin types
Travel-friendly
Easily available
Cons
Contains parabens
Granules are a bit harsh for those with sensitive skin
Rating
4.0/5
[ Also Read – Lotus Safe Sun 3 in 1 Matte Look Sunblock Ingredients ]
21. Lotus Herbals Whiteglow Yogurt Skin Whitening & Brightening Masque
This brightening face mask prevents skin damage caused by environmental factors, such as weather changes and pollution. This mask contains yogurt enzymes that lighten your complexion and bearberry extracts that improve your skin texture and tone it. This is extremely hydrating and makes your skin firm.
Pros
Hydrating
Natural ingredients
Packaging
Cons
Smells like chemicals
Contains parabens
Artificial fragrance
Contains alcohol
Rating
4.0/5
Go ahead and pick one of the Lotus Herbals skin care products that you think meets your needs. And don't forget to share your feedback of the product in the comments section below.
Recommended Articles:
The following two tabs change content below.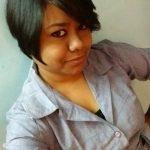 Latest posts by Ramona Sinha (see all)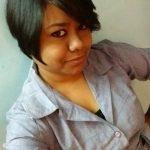 Ramona Sinha
Ramona has a Master's degree in English Literature. She believes that beauty begins with a good skin care regimen and is on a mission to eliminate all toxins from her routine. She helps readers select products and ingredients specific to their skin type and gives out tips to keep their skin healthy in a natural way. When Ramona is not working or experimenting with a new skin care product or ingredient, her books and a passion for music, good food, and traveling keep her busy.