10 Best Products For Low Porosity Hair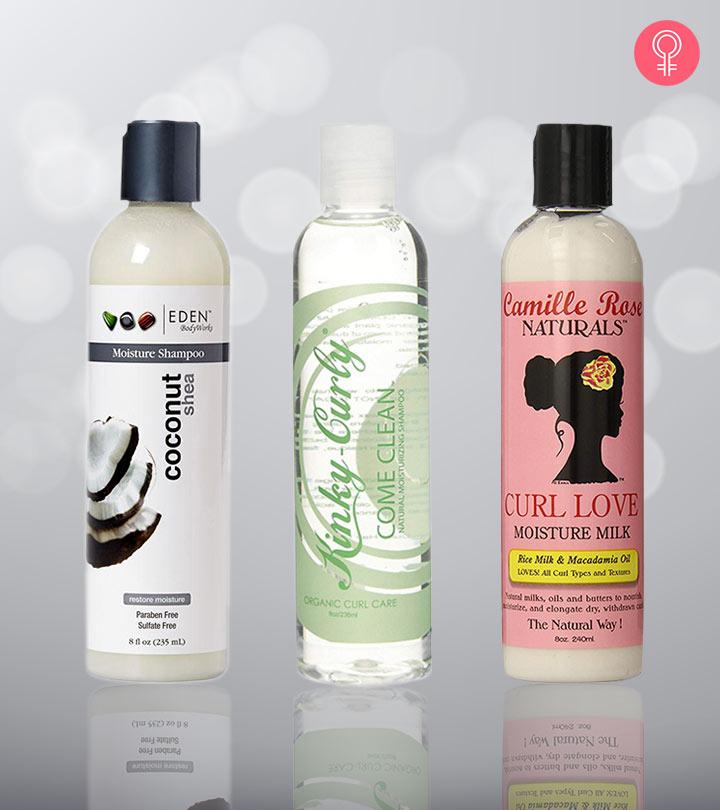 'I spend a bomb on shampoos and conditioners, and yet there's no difference in my hair.'
Can you relate to the above situation? If yes, it's time to start looking for the right kind of products. Not all products work the same on all hair types. If your products aren't working for you, maybe you are knocking on the wrong door! If you have low porosity hair, you need to grab products that are meant for your hair type. Not sure about your hair type? Check out this article to find out!
Let's first understand what low porosity hair is.
What Is Low Porosity Hair?
Understanding the porosity level of your hair can be quite challenging. Let me break it down for you.
If your hair has low porosity, it means your hair bonds are tightly packed and resistant to receiving moisture. If you take the strand test, your hair strand will float on the top due to its incapability to absorb water. This shows that low porosity hair cannot absorb products easily. To get the best of your hair products, you need to use shampoos and conditioners that are alkaline. This will help lift the cuticles.
Want to know the symptoms of low porosity hair? Check them out below!
Symptoms Of Low Porosity Hair
Resistant to moisture and water.
Hair takes a long time to dry.
Products sit on your hair and tend to build up.
Takes time to absorb any chemical treatments and hair dyes.
Lacks elasticity.
You need steam to activate the effects of the products you use.
What Causes Low Hair Porosity?
1. Blame It On Your Genes!
If low hair porosity runs in your family, there's a high chance that you inherited the same. But, don't worry. Take good care of your tresses at the earliest to prevent any hair issues.
2. Not Cleansing Your Hair Properly
Make you sure you cleanse your hair thoroughly because that can be another major reason for low porosity. If you notice a lot of residue built up on your scalp, use a clarifying shampoo once a month to deep clean your hair and scalp.
Take a look at the list below of the 10 best low porosity hair products available on the market right now!
Top 10 Low Porosity Hair Products To Buy In 2020
This conditioner contains everything you need for healthy hair. It is a lightweight conditioner that claims to soften your hair and make it more manageable. It is infused with fast-absorbing baobab and tea tree oils, spearmint, and clary sage that improve the health of your scalp. It also contains certified organic shea butter that nourishes and hydrates your hair. The best thing about this conditioner is that it provides long-lasting moisture without leaving behind any product build-up. This product is ideal for hair that resists essential moisture.
Pros
Non-greasy formula
Does not weigh your hair down
Balances the pH level of your hair and scalp
Suitable for fine hair
Cons
None
Similar Products

This shampoo contains coconut and shea, which is a perfect combination for overworked and frazzled hair. This invigorating blend leaves your hair and scalp healthier than ever. The 100% pure coconut oil is a great emollient that smoothens and softens your hair. This shampoo is powered with fatty acids and has antibacterial and antifungal properties that soothe and heal your scalp. It repairs breakage and mends split ends. This shampoo claims to restore moisture and alleviate dryness and itchiness on the scalp.
Pros
Cleanses scalp well
 Suitable for 4B and 4C hair types
Prevents frizz
Pleasant fragrance
Cons
Similar Products:

Want to hydrate your strands using natural ingredients? Check out this conditioning cream! Camille Rose Naturals Curl Love Moisture Milk is a softening leave-in conditioner cream made with macadamia oil, vanilla, organic avocado, and castor oil. They are whisked along with rosehip, aloe, and green tea extracts to form this milk-cream mixture. This shampoo protects your strands, prevents breakage, and gives you soft, silky, and smooth hair instantly.
Pros
Contains vitamins A, D, and B12
Prevents tangles
Moisturizes your hair
Adds shine and bounce to your hair
Cons
Can make your hair greasy
Similar Products:
Use this conditioning cream to get soft and defined curls. This moisture-rich formula makes your hair more manageable. It contains argan oil and shea butter that adds intense moisture to dry and damaged hair. This shampoo also adds volume to your hair and leaves you with bodacious bouncy spirals. It is made especially for textured and relaxed hair to nourish curls and elongate kinky coils. It softens dry hair and helps you style it with versatility.
Pros
Tames frizzy hair
Suitable for daily use
Keeps your hair soft, silky, and shiny
Hydrates dry and brittle hair
Cons
Similar Produts:

Jessicurl Deep Conditioning Treatment is a daily conditioner that claims to moisturize and strengthen hair in just one use. This thick conditioner contains cocoa butter and shea butter that intensely nourish damaged locks. It also detangles knots to give you soft and bouncy curls. This hydrating conditioner repairs damaged cuticles and promote healthy and shiny hair.
Pros
Lightweight and non-greasy formula
Suitable for all hair types
Just a little product required per use
Does not weigh your hair down
Cons
Similar Products:

Is your hair damaged beyond repair? Don't lose hope yet! Here's a product that can reverse the damage and restore life into your shriveled hair. This hair mask is specially made for extremely damaged and over-processed hair. It nourishes your hair and repairs each strand from within to give you soft, silky, and healthy-looking hair. This rejuvenating mask contains ingredients like almond oil, aloe butter, shea oil, coconut oil, shea butter, rosemary leaf extract, sweet almond protein, and olive oil that curb damage to give you gorgeous and luscious hair.
Pros
Free of parabens and mineral oil
Strengthens your hair
Softens your hair
Tames frizz
Protects hair from future damage
Cons
Similar Products:

Want to get rid of the product residues built up on your scalp? Use Kinky-Curly Come Clean Shampoo. Its new and improved formula contains phytic acid that acts as a natural cleansing agent and clears hard water minerals off your scalp. It also contains extracts of soy and corn that soften the hard water residues, rinse your scalp, and prevent build-up on your hair. The exclusive blend of mandarin orange extract and sea kelp in it helps balance the moisture levels in your hair and scalp.
Pros
Free of sulfates
Ideal for dry and damaged hair
Cons
Not suitable for all hair types
This deep conditioner softens your curls by imparting moisture to them. Its formula is powered with a Triple Treat Deep Conditioner that infuses intense moisture and nourishment into your curls. It contains ingredients like coconut oil, avocado oil, and grapeseed oil that hydrate your hair without weighing it down. These emollients restore natural ceramides to retain the moisture and strength of your hair.
Pros
Hydrates your hair
Prevents breakage
Gives you silky and shiny curls
Restores natural curl formation
Cons
This moisture-rich shampoo is created especially for natural hair. Its unique formula is enriched with coconut oil and amla oil that gently cleanses your hair and reduces breakage by increasing moisture retention. It is also infused with Pro-Vitamin B5 that smoothens the cuticle surface to give you healthy, silky, and shiny hair. These ingredients calm unruly frizzy hair and make your hair more manageable.
Pros
Suitable for all hair types
Lathers well
Free of parabens, sulfates, and artificial colors
Cruelty-free
Cons
Takes time to cleanse your scalp thoroughly
Expensive
This detangling conditioner is perfect for dry and frizzy kinky natural hair. It is infused with hydrating emollients like aloe vera, argan, olive, jojoba, and virgin coconut oils. These ingredients moisturize dry and depleted hair. They also provide a glossy look to dull and lifeless hair. This shampoo claims to add volume to fine and fragile curls. It fights breakage and leaves you with frizz-free, silky, and soft hair.
Pros
Suitable for all hair types
Lightweight formula
Pleasant tropical fragrance
Cons
Availability issues
Expensive
Just because your hair has low porosity does not mean you have to resign yourself to having dry hair. Pick your favorite product from the list above, try it out, and let us know about your experience in the comments section below.
Recommended Articles