10 Best Lunch Boxes – Reviews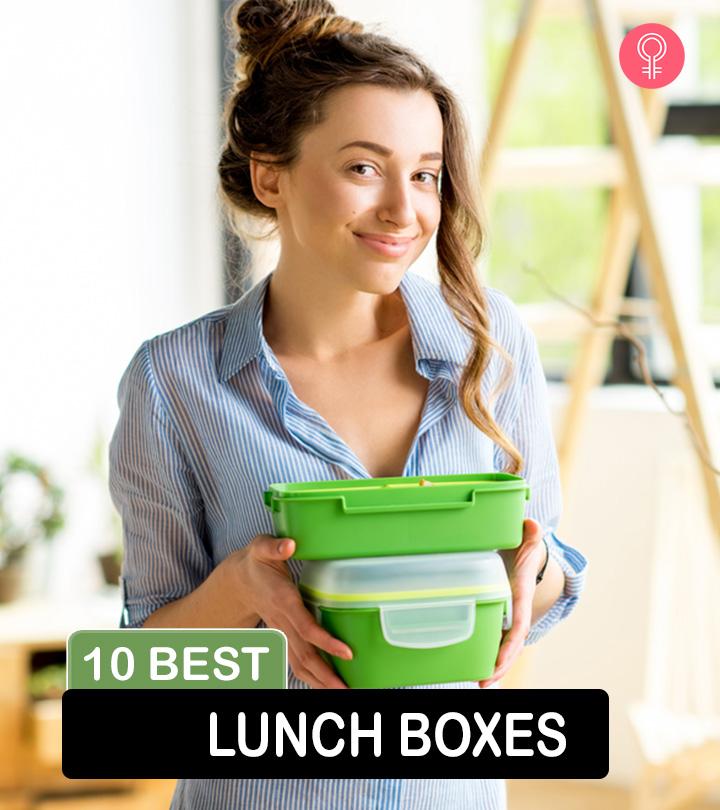 Asimple and stylishlunch box is an essential we hardly ever discuss. Be it a regular 9 to 5 shift or some extra long classes on campus, having something to eat on hand is convenient – it saves you energy and money on trips you may otherwise have to make to the local eatery to curb your mid-day hunger.
Here, we have listed the 10 best lunch boxes available on the market. Read on to discover that perfect lunch box that best suits your needs.
10 Best Lunch Boxes – Reviews
The Under Armour Lunch Box is made from heavy-duty 420D polyester andIsoTec premium foam insulation that maintains the temperature of your meal, keeping it fresh. This lunch box has a Flex-A-Guard liner that is strong, durable, crush-resistant, and easy to clean. It comes with an adjustable, molded rubber handle that is easy to use. Its side clip can be used to attach the lunch box to your backpack. It also has an exterior zipper pocket and an extra mesh pocket that provide great storage space.
Key Features
IsoTec premium foam insulation
Pros
Sturdy construction
Easy to clean
Spacious
Crush-resistant
Side clip for easy carrying
Available in different designs
Cons
Exterior is difficult to clean
The OXO Good Grips Lunch Container is a two-level container that can help you store two different kinds of foods separately. These leak-proof compartments are ideal for keeping wet and dry food separate from each other. This container can also be used as one big box (without the middle compartment). It can be secured with a secure, airtight seal with the help of its Tritan lid and locking tabs. The box's silicone gasket is removable. It can be easily cleaned. 
Key Features
Pros
Durable
Easy to clean
Can store two dishes separately
Spacious
Cons
The FjallravenKanken Mini Lunch Box is constructed with hard-wearing fabric and foam padding that keep hot contents hot and cold contents cold. This lunch box is perfect for outdoor life, travel, as well as everyday use. It can easily be wiped clean.
It has an inside zipper pocket that can be used to stash soft ice packs if needed. It comes with a PU-coated polymer lining that is easy to clean. The box is made of ultra-durable fabric.
Key Features
Pros
Easy to clean
Sleek design
Ultra-durable fabric
Extra zipper pocket
Cons
The LunchBots Bento Lunch Box is a stainless steel box used as a healthy lunch, snack, or protein box for adults. Its portable size is great for portion control and can be used for finger foods, nuts, cheese cubes, fruit, and veggies. This grid lunchbox has four compartments and a lid. However, it is not leak-proof and works best for packing dry foods only.
The box is dishwasher-safe. Its 18/8 stainless steel make keeps it ultra-durable.
Key Features
Grid design for portion control
Pros
Easy to clean
Dishwasher-safe
Lightweight
Highly durable
Conveniently divided
Cons
The Modetro Slim Lunch box is a sleek lunch box that comes with a matching insulated bag. The bag can be slipped into your purse or laptop bag without making it bulky. The box has three leak-proof compartments that keep your foods from touching each other and becoming a mushy mess. This lunch box is BPA-free, dishwasher-safe, microwave-safe, and freezer-safe.
You can keep the empty lunch box in the freezer overnight and pack your favorite snack the following morning. The box keeps your titbits cooler and fresher for longer.
Key Features
Frozen lunchbox acts as an ice pack
Pros
Simple to clean
Partitioned well for portion control
Leak-proof
BPA-free
Dishwasher-safe
Microwave-safe
Freezer-safe
Spacious
Cons
The Wildkin Insulated Lunch Box Bag is made from super durable 600-denier polyester fabric that makes it durable and sturdy. Its inner nylon lining is moisture-resistant. The box's insulation helps retain the original food temperature throughout the day. This spacious lunch bag has a zippered front pocket for small treats and a handy inner mesh pouch perfect for napkins, lunch notes, or other small utensils.
Key Features
Durable 600-denier polyester fabric
Mesh pouch
Pros
Sturdy construction
Spacious design
Insulated interior
Moisture-resistant interior
Front zippered pocket for added storage
Cons
The DaCool Hot Food Jar is constructed using the Vacuum Insulation Technology that uses double-layer stainless steel and copper-coated insulation. The outer lid is made of food-grade PP, while the inner lid is made of food-grade silicone. It is BPA- and PVC-free.
This jar is the perfect choice for hot and cold foods. The most effective way to utilize this food pail is by pouring in hot or cold water for 5 to 10 minutes to preheat or pre-cool this jar before packing your lunch.
This jar has leak-proof double lids. It comes with a stainless steel folding spoon that can be cleaned after use. It offers 12-hour insulation. Its bottom is equipped with a non-slip mat. The jar also comes with a user manual.
Key Features
Unique 12 micron copper plate used for thermal insulation
Comes with a user manual
Comes with a stainless steel folding spoon
Pros
Durable construction
BPA-free
PVC-free
12-hour insulation
Non-slip bottom
Easy to clean
Leak-proof double lids
Cons
The LOCK & LOCK Food Container has a patented four-hinge locking system and a silicone sealing lid. The box is airtight, leak-proof, and waterproof. It is conveniently divided into five separate compartments.
It can be used in the microwave and freezer. It is dishwasher-safe too.It is made of BPA-free and FDA-approved material.
Key Features
Made ofBPA-free and FDA-approved materials
Pros
Removable silicone lids for easy cleaning
Durable
Space-saving design
Airtight
Leak-proof
Waterproof
Microwave-safe
Freezer-safe
Dishwasher-safe
Cons
Difficult to open and shut
The Pinnacle Insulated Lunch Box uses Superior Thermal Technology. Its 18/8 stainless steel interior keeps food warm for up to 4 hours and cold for up to 6 hours. It also features a vacuum knob heat-release valve that allows extra heat to escape to ensure you enjoy your meal at just the right temperature. This lunch box is well designed and has 4 easy-to-access clips that tightly secure the lid and lock in the temperature. These clips also prevent leaks and spills.
Key Features
Heat-release valve with vacuum knob
Pros
Lightweight
Easy to use
Compact design
Leak-proof
Cons
The Buringer Food Storage Container has a food-grade stainless steel interior and a safe PP exterior. The box is durable and is made of 100% BPA-free material.
This container is divided into 2 compartments and has a removable silicone handle. It is sealed with a spill-proof cover that keeps the food in both the compartments from mixing.
Key Features
Removable silicone handle
Pros
Affordable
Easy to clean
Large capacity
Lightweight
Easy to open and shut
Leak-proof
BPA-free
Cons
These are the best lunch boxes available online. The following buying guide can help you make a better purchase decision. 
What To Consider Before Buying An Insulated Lunch Box
Functionality: Many people prefer lunch boxes that not only keep their lunch warm(or cold) but also serve other functions. These may include a coffee thermos or a vacuum container, small utensils, or wet wipes.
Size: People who tend to carry around bulky items everyday to work, like laptop bags and briefcases, prefer a compact lunch box. Medium-sized lunch boxes are suitable for individuals with a lighter appetite. Those who spend their whole day working outdoors tend to require larger meals and can go for bigger lunch boxes.
Durability: Well-insulated and heavy-duty lunch boxes tend to be expensive. But they last longer and are easy to maintain. Purchasing a durable lunch box is an investment for the future.
Style: Lunch boxes come in a variety of shapes, sizes, and colors. A lunch box that suits your style while serving its purpose is ideal. 
Conclusion
Work can be stressful. But remaining hungry, especially during your office hours, can only make things worse. Carrying around a packed lunch box with home-prepared food can significantly change your diet and lifestyle habits. It is not only a healthy option but also lighter on your pocket.
We hope this list has given you enough options to choose from. Pick your favorite lunch box today. 
Expert's Answers for Readers Questions
How to clean your lunch box?
Many lunch boxes are dishwasher-safe, while others need to be washed by hand with dish soap and a scrub. Some boxes with certain fabrics may need you to just wipe them clean with a wet cloth and not be submerged into water.
What are adult lunch boxes made of?
Many lunch boxes are made from BPA-free materials, while stainless steel options are also available. Most adult lunch boxes (bag style) are made from food-grade plastic and other heavy-duty fabrics like nylon.
What is the difference between an adult and a child lunch box?
Children's school lunch boxes come in fun colors and patterns and can usually be attached to their backpacks. They are also lightweight and easy to open and shut. Adult lunch boxes have a much sleeker design and are not as bulky as that of kids. They are compact and can be carried in laptop bags, purses, and briefcases.
Can perishable goods still be packed in non-insulated lunch boxes?
Yes, perishable lunch items like fruits and vegetables can easily be packed in non-insulated lunch boxes. They will stay fresh for a while, but they will not retain the temperature they were packed in.
What is the best lunch box size?
No one size is considered best for all. It all depends on your personal preferences.
Recommended Articles
The following two tabs change content below.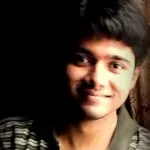 Latest posts by Ravi Teja Tadimalla (see all)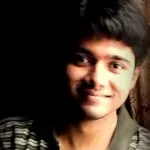 Ravi Teja Tadimalla
Ravi Teja Tadimalla is an editor and a published author. He graduated from SRM University, Chennai, and has been in the digital media field for over six years. He has a Professional Certificate in Food, Nutrition & Research from Wageningen University. He considers himself a sculptor born to chip away at content and reveal its dormant splendor. He started his career as a research writer, primarily focusing on health and wellness, and has over 250 articles to his credit. Ravi believes in the great possibilities of abundant health with natural foods and organic supplements. Reading and theater are his other interests.