9 Best Lux Soaps Available In India – 2019
Certain smells make you nostalgic – the earthy smell of the first rain, the scent of old books, and the fragrance of Lux soaps.
Lux is a brand that all the 90s kids are familiar with. Decades ago, Lux marked a shift in the beauty trends in India, and since then, it has been redefining beauty and skin care. It has evolved with the ever-changing beauty trends and is a household name today. Here's a list of the most popular Lux soaps available in India.
Top Lux Soaps Available In India
1. Lux Soft Touch French Rose And Almond Oil
Product Claims
This Lux bath soap claims to make your skin irresistibly soft and smooth to touch. Formulated with fusion oils, this beauty bar contains the fragrance of real flowers. The top note has bergamot and red fruits, heart note has French rose and white florals, and the base note has amber, musk, and vanilla fragrances. It gives a rich lather and takes your bathing experience to the next level.
Pros
Fragrance
Good packaging
Lasts long
Cons
None
Rating
5/5
2. Lux International Creamy Perfection
Product Claims
This Lux International soap has a soft feminine fragrance and is crafted with a creamy formula that cleans your skin without drying it. The product contains Swiss moisturizers and has a delicate fragrance that lingers throughout the day.
Pros
Moisturizing
Good for dry skin
Mild fragrance
Soft on skin
Cons
None
Rating
[ Read: 10 Best Ayurvedic Soaps Of 2018 Available In India ]
3. Lux Fresh Splash Water Lily And Cooling Mint Soap
Product Claims
The Lux splash soap has an invigoratingly fresh fragrance that leaves you feeling rejuvenated after every shower. It combines the sweet fragrance of water lilies and mint that awakens your senses and leaves you energized. The bar cleanses your skin thoroughly and leaves it silky smooth and subtly fragrant.
Pros
Refreshing fragrance
Doesn't dry your skin
Cons
None
Rating
4. Lux Hypnotic Rose
Product Claims
Crafted by experts with premium fragrance oils, this exotic Lux rose soap bar is infused with the scents of Egyptian roses and musky vanilla. It is ultra-feminine and gives a rich lather to clean your skin thoroughly but gently.
Pros
Heavenly fragrance
Cons
Has a drying effect (not the best option for people with dry skin)
Rating
5. Lux Iconic Iris
Product Claims
This beauty soap is infused with the heavenly fragrance of patchouli oil and Moroccan Iris flower. The fragrance is sophisticated and luxuriously rich and stays on throughout the day. The soap has a non-drying effect on your skin and cleans it without robbing it of natural oils.
Pros
Long-lasting fragrance
Non-drying on skin
Cons
None
Rating
5/5
6. Lux Velvet Touch Soap
Product Claims
It claims to make your skin irresistibly soft and velvety (as the name suggests). Formulated with floral fusion oils, it has the exquisite fragrance of jasmine that lingers long after you have taken a shower. It lathers well and gently cleanses your skin to remove all dirt and grime.
Pros
Nice fragrance
Soft on skin
Lathers well
Non-drying
Cons
None
Rating
7. Lux Charming Magnolia
Product Claims
Infused with the fragrance of Kashmir wood and French magnolia scents, this luxurious soap bar from Lux is pure indulgence. The perfume is irresistible, and the soap is very gentle on your skin.
Pros
Fragrance
Gentle on your skin
Cons
None
Rating
[ Read: Best Soaps For Dry Skin ]
8. Lux Sandal And Cream Soap Bar
Product Claims
This Lux sandal soap combines the rich and sensuous smell of sandalwood with rich cream. It cleans your skin from deep within, making it soft and glowing.
Pros
Soft fragrance
Gentle on skin
Deep nourishment
Cons
None
Rating
9. Lux Strawberry And Cream
Product Claims
This soap bar contains the goodness of strawberry extracts and lush cream with moisturizing benefits. The silk protein extracts give you noticeably soft and smooth skin. The foaming formula of the soap is gentle on the skin and keeps it hydrated.
Pros
Mild fragrance
Keeps your skin hydrated
Cons
None
Rating
If you haven't tried Lux soaps yet, get one today. And don't forget to tell me which one of these you fell in love with. Drop a text in the comments section below and keep watching this space for more such product updates. Till then, stay glam!
Recommended:

The following two tabs change content below.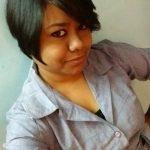 Latest posts by Ramona Sinha (see all)