10 Best MAC Red Lipsticks – Our Top Picks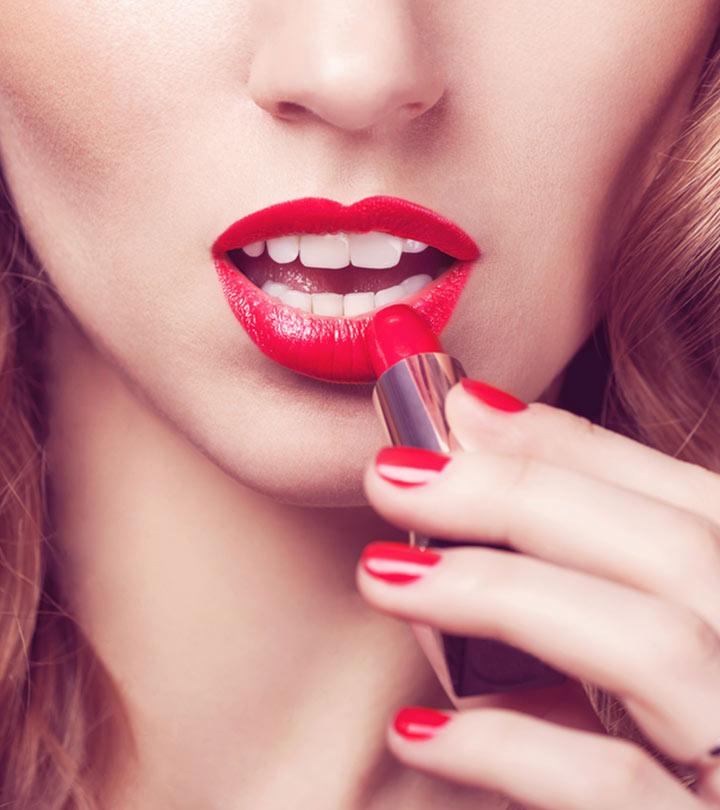 The best thing about the party season is that you get to use the best shades of red lipsticks. What is it about red lipsticks that make them such a rage? A deep red lipstick can make a woman look sexy and sassy. Beautiful red lips show strength of character and look simply amazing! But not all red lipsticks provide the desired look. Some can fall flat or actually make the wearer look trashy. So how do you select the right shade of red? Below is a list of the best MAC red lipsticks that you must try to get luscious red lips!
Top 10 Best Mac Red Lipsticks
This Russian Red Lipstick by MAC Cosmetics comes in a matte finish and is highly pigmented. This is a standard retro red lip color that suits most of the women out there. It's creamy, soft, and glides effortlessly on the lips.

The Viva Glam 1 lipstick provides a semi-matte finish. A color so deep and rich, it suits almost all skin tones. It has an intense brownish blue-red shade in a matte finish.The pigmentation is mindblowing and a light swipe is enough to get an intense rich color payoff. It is a part of the special Viva Glam Collection by MAC. Whenever you buy a Viva Glam Lipcolor, 100% of its proceeds are donated to people affected by HIV/AIDS. So, go and indulge in some guilt-free shopping.
The Dubonnet by MAC comes in a deep red shade with burgundy undertones. It has a creamy texture and a glossy finish. This shade can also be worn as a stain during the day. It lasts up to three to four hours.

This lipstick from MAC comes in a cremesheen texture. It leaves your lips soft and supple after every application. It's slightly sheer in finish, so to get an intense color, swipe two to three coats of the lipstick.

This classic super bright red is one of the hottest selling shades by MAC. It is retro-matte in texture and one swipe of it goes a long way. Because of its ultra matte texture, your lips can get a little dry after a while, so ensure that you prep you lips with some lip balm/conditioner before applying the lipstick. It'll surely woo you in a single application.

The Lady Bug by MAC is a lustre finish tomato red lipstick. It moisturizes your lips while making them appear glossy. If you are not into reds, or not a fan of bright shades, then this one is for you. It is quite sheer on the lips and leaves a nice red stain. It lasts up to three to four hours.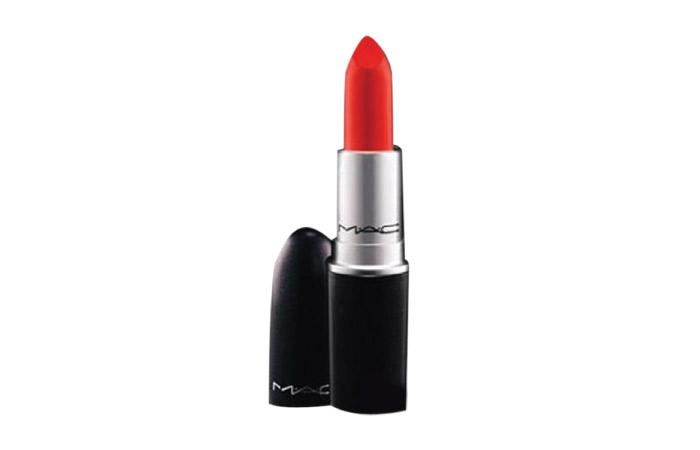 The Lady Danger by MAC is a classic orange-red shade that is loved by all. It provides a matte finish. The lipstick stays on for approximately five to six hours and is a perfect pick for any season!

This MAC Red lipstick provides a semi-matte finish. Its pretty red color is perfect for every occasion. It has a satin texture and an opaque finish. Wear it by itself or pair it up with a red lip pencil for a bold look.

The MAC Chilli is a burnt orange-red shade in matte finish. It's weightless and glides smoothly onto the lips. It lasts for up to five to six hours. This is a color you can wear anywhere and everywhere.

The MAC Diva lip shade is a beautiful dark burgundy-red shade. It has a matte finish and is highly pigmented. A shade that will make you look no less than a diva!

*
Subject to Availability
Red lips have graced the glamor industry for a long time now and will never go out of trend. So, go out and paint the town red with these amazing shades from MAC!
Recommended Articles: