10 Best MAKE UP FOR EVER Products You Will Rave About – 2023
Premium beauty and makeup formulations to address every skin type and concern.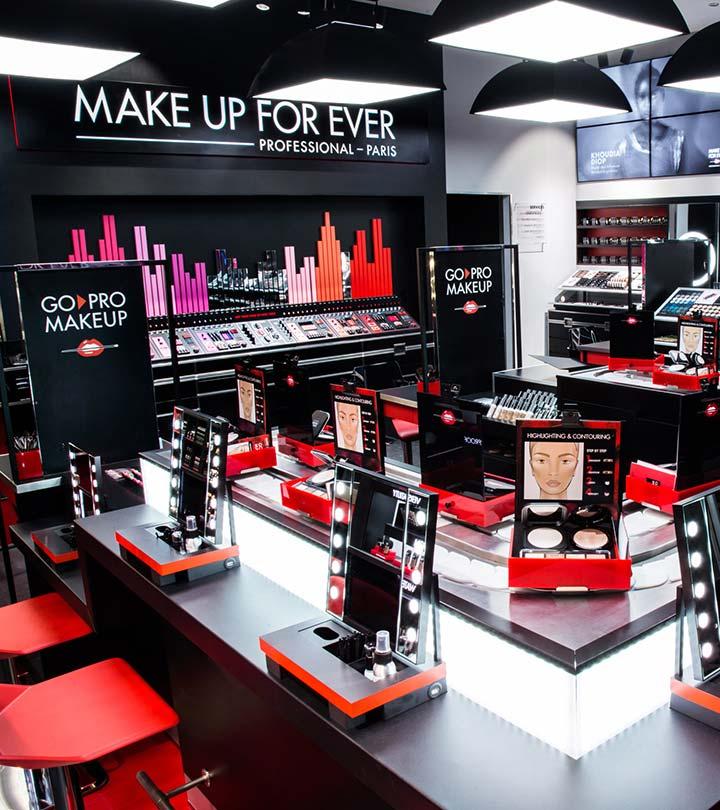 MAKE UP FOR EVER is every fashionista's one-stop solution for blossoming into a belle, and now it's available in India! A premium makeup company, the brand offers a wide variety of products ranging from lip wear to nail care. While picking the best MAKE UP FOR EVER products, you're bound to add almost everything to the cart! So, to make it easier, we took the liberty to line up some of our top picks here. This trusted makeup brand first opened in France and later, in 1984, to a larger audience. The colors and textures of their beauty products are a dream come true. Since its conception, MAKE UP FOR EVER has ruled the market for over 25 years. Check out some of their best high-quality cosmetics below!
The 10 Best MAKE UP FOR EVER Products to Try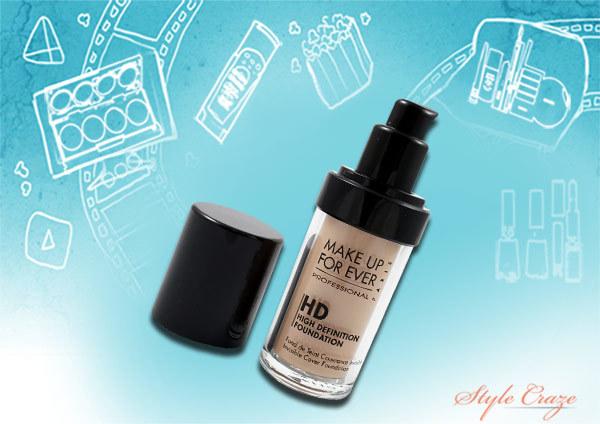 118 Flesh is an oil free foundation with a soft, velvet touch that gives your face that fresh look! Providing medium to seamless coverage, this product is a rage for the gentle glow it bestows on the wearer. Imperfections, blemishes, and spots are hidden while the skin tone is evened out to reveal a beautiful complexion. Fresh 118 is enriched with moisturizing agents that keep the skin supple, soft, and luminous. This beauty industry staple is suitable for all skin types. Check out this review for a detailed understanding about the product.
Pros
Seamless finish
Long-wearing
Buildable coverage
Covers spots and blemishes
Moisturizing formula
Offers gentle glow
Cons
None

Price at the time of publication: $99.99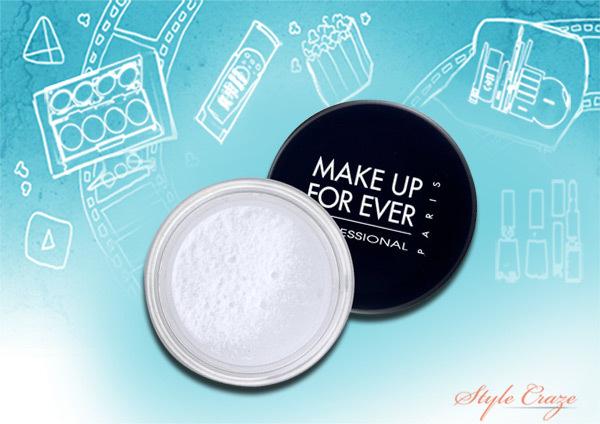 If your skin is patchy with an uneven tone, Microfinish powder is what you need. Microfinish powder evens out your complexion, takes care of dark spots, wrinkles, and fine lines – end result? A radiant and glowing look! The powder is created with a talc free formula to prevent skin drying and has been tested to ensure that there are no adverse effects with regular use. Microfinish powder offers consumers a universal shade for all skin tones. This video review will help you understand more about this product from the iconic beauty brand.
Pros
Lightweight formula
Matte finish
Non-drying
Minimizes fine lines
Ultra-sheer effect
Does not form creases
Suitable for sensitive skin
Travel-friendly
Cons
Price at the time of publication: $29.96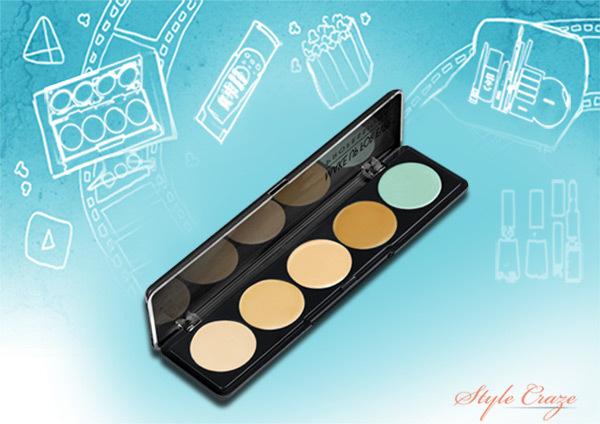 If you are looking for a product with exceptional performance, try this 5 Camouflage Cream Palette No. 1. Models and actors dressed by professionals receive the benefit of this wonder product from MAKE UP FOR EVER! The ultimate make-up tool, the cream palette, features a host of shades to cover dark circles, patches and spots. The texture is light, blending easily with one's natural skin tone and is soft and gentle even on the most sensitive skin. The palette provides complete coverage to the skin for a radiant complexion. These work best when applied directly to the skin before the foundation is dabbed on. If you are still unsure, check out this honest review.
Pros
Offers high coverage
Creamy formula
Richly pigmented
Suitable for acne-prone skin
Conceals signs of aging
Cons
Price at the time of publication: $74.1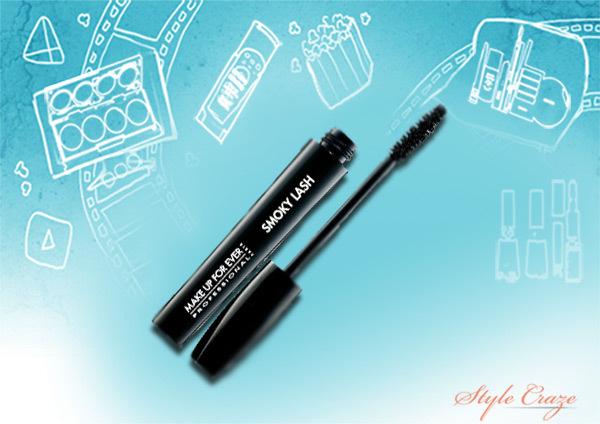 Smoky Lash is that wow mascara that gives your lashes volume, length and curl. It's ultra-pigmented and the brush penetrates the roots of the lash to ensure complete and homogeneous coating.
Pros
Volumizing formula
Flake-free
Buildable coverage
User-friendly brush application
Cons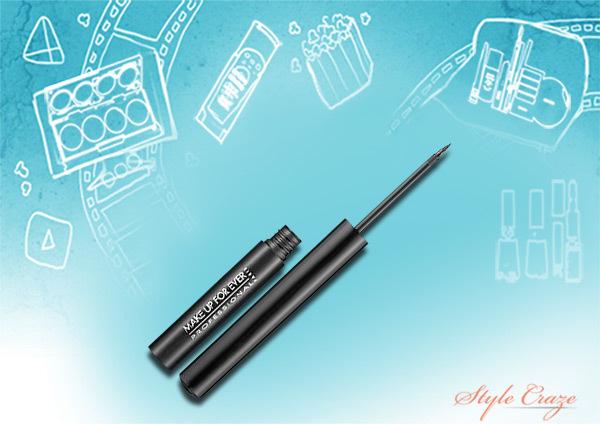 Add an elegant touch to your eyes and get that smoky look with Aqua Liner Mat Black, water-proof, high-precision, liquid eyeliner. It is enriched with polymers and pigments that will make you the star of the show. Go for diamond finishes and matte iridescent with an ergonomic applicator for a smooth, precise application. The eyeliner is a makeup must-have and can easily be cleaned with a waterproof makeup remover.
Pros
Matte finish
Long-lasting formula
Tear-proof
Smudge-proof
Ergonomic applicator
Fragrance-free
Ophthalmologist-tested
Cons
Not suitable for oily skin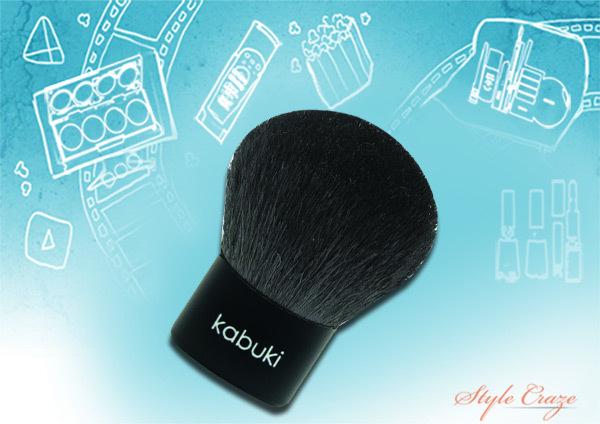 A multi-purpose product, the round, soft and flexible Kabuki brush can be used for a range of makeup applications. The nylon-bristle brush can be used to apply loose powders, touch up or to remove excess powder. The ergonomically designed round head is perfect for applying a light powder as it facilitates circular movements of the brush. Black bristles gather the perfect pinch of powder for the right touch up. This high-performance makeup application brush is small, short, and easy to carry around in a pocket or pouch.
 The Make Up For Ever Step 1 Skin Equalizer is a mattifying primer that keeps your makeup intact and nourishes and moisturizes your skin. It imparts a subtle shine to the skin and removes excess oil. The Sebustop Vegetal Complex helps reduce the size of enlarged pores instantly. This primer controls excess shine and provides flawless finish and coverage.
Pros
Nourishing formula
Mattifying finish
Minimizes pores
Controls shine
Covers scaly skin
Cons
Price at the time of publication: $49.95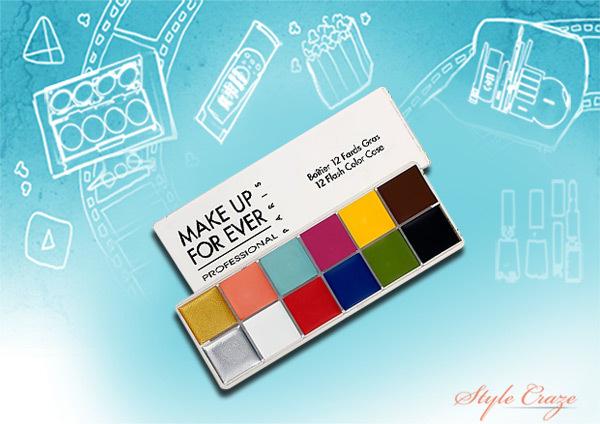 If you are looking for versatile makeup options, go for the kill with the 12 Flash Colour Case featuring dazzling colors in a single palette. This makeup artists' favorite product offers a wide range of shades to create an array of looks from chic to funky, elegant to sophisticated. The Colour Case can be used on the lips, cheeks and eyes featuring brilliant shades to highlight your assets. From soft coral to shimmering gold, liquid turquoise to elegant fuchsia, vibrant yellow to sober brown, the palette has everything to turn you into a diva!
Pros
Long-lasting effect
Buildable coverage
Richly-pigmented
Cream-based formula
Blends well
Cons
Price at the time of publication: $129.5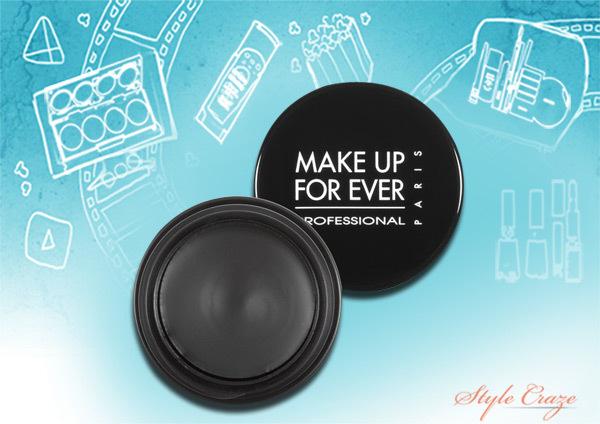 Get hypnotic eyes with super pigmented and waterproof eye colour. A rich, creamy application, the product glides onto your eyelids for a striking effect. Artists and users can employ a nylon brush or a sponge applicator to gently apply the product on the lid!
Pros
Highly-pigmented
Waterproof
Intense color payoff
Long-lasting coverage
Glides smoothly
Suitable for summer
Cons
None
The MAKE UP FOREVER Sens'Eyes is a waterproof cleanser that removes stubborn makeup and impurities from the eyes and lips. The gentle and innovative formula moisturizes and soothes your eyelids. This lightweight cleanser is dermatologist-tested and does not leave any greasy residue.
Pros
Mineral oil-free
Moisturizing formula
Lightweight
Waterproof
Suitable for sensitive eyes
Suitable for contact lens wearers
Dermatologist-tested
Ophthalmologist-tested
Value for money
Cons
None
Price at the time of publication: $25
These are some of the best Makeup Forever essentials that you may need in your cosmetic bag. You may also check out the buying guide given below to make an informed choice when buying any makeup products.
Things To Consider When Buying Makeup Products
Knowing your skin type is the key to buying the best makeup for yourself. All makeup products are manufactured for specific types of skin. For oily skin, look for pro-quality cosmetics that are non-comedogenic or oil-free. For dry skin, moisturizing products are recommended. For normal skin, products with gentle and hydrating ingredients are recommended.
Your skin color comes next when finding the right kind of makeup for your skin. Every skin color requires a suitable and complementing set of makeup shades. Therefore, don't forget to consider your skin's undertone:
For Warm Undertones: Shades of bronze, orange, and peach are recommended as they brighten the face.
For Cool Undertones: Go for shades of plum and pink.
For Neutral Undertones: Opt for natural, nude, or neutral shades as they will help enhance your face.
When it comes to products like foundation and concealer, make sure they blend well with your natural skin tone. Any makeup product that does not blend can look cakey or patchy.
Products like kohl and eyeliner should be highly pigmented. The better the pigmentation, the deeper the color you get in a single stroke.
Before investing in any makeup brand, consider checking the customer reviews for your self-assurance. These reviews tell you all about the product so that you make better investment and stay away from the products that can cause irritation and allergic reactions.
Frequently Asked Questions
Is Make Up For Ever a luxury brand?
Yes, Make Up For Ever is an LVHM-owned French luxury brand. It brings you premium makeup products that are loved and rejoiced by every user.
Does Make Up For Ever contain talc?
No, Make Up For Ever products are talc-free; they contain mineral silica powder, which is very silky in texture and weightless and gives you a smooth look.
Does Make Up For Ever use parabens?
No, All Makeup For Ever products has been paraben-free since 2009.
Does Make Up For Ever have SPF?
Yes, the primers and foundations from Make Up For Ever contain SPF to protect the skin from sun damage.
Is Make Up For Ever vegan?
Make Up For Ever products are not vega; many of them contain beeswax and other animal-derived ingredients.
Does Make Up For Ever foundation oxidize?
Yes, the Makeup For Ever foundation oxidizes when combined with your skin's natural oils; however, you can use a primer as a barrier to prevent the foundation from oxidizing.
Recommended Articles