15 Best Makeup Sponges And Blenders
As a die-hard makeup enthusiast, I always counted on a bunch of high-quality makeup brushes and my fingers to achieve a flawless base. That was until I decided to buy into the hype and bought myself one of those fancy makeup sponges. The decision radically changed my makeup game for good. My Beauty Blender gives me the most seamless finish and yes I've used it to do my whole face – including my blush, lips, and eyes. Of course, I occasionally pull out my brushes depending on what product I'm going to be using, but these sponges are a phenomenal creation. I mean, the beauty Gods must have heard our prayers!
I tried some of these incredible sponges and blenders, and I can't wait to share my roundup of the best ones with you. Here we go! 
Top 15 Makeup Sponges And Blenders
1. The Original Beauty Blender
Pros
Extremely flexible
Expands to twice its size when wet
Dense yet lightweight
Gives an air-brushed finish
The pointed end reaches hard-to-reach areas with ease
Cons
The Original Beauty Blender Review
This egg-shaped blender makes the annoying parts of applying makeup really fun. It does a great job of blending your foundation into your skin, giving you a seamless, non-cakey application. You need to wet it with water until it doubles up in size and then go in with your product. This way, your product diffuses on your face and sets better. The sponge is latex-free, non-allergenic, and odor-free. Cleaning can be restricted to every 3-5 days as too much washing might wear out the sponge. $20 may seem a high price to pay for a sponge, but this is great value for money!
Rating: 5/5

2. Nylea Silicone Makeup Sponge
Pros
Does not waste product
Easy to use
Gives you a polished finish
Easy to clean
Cons
May not be ideal for everyone
Nylea Silicone Makeup Sponge Review
This new silicone sponge is taking over the beauty scene and has received so much attention this year – all for a good reason. The odd-looking applicator gives you a flawless finish without wasting your precious foundation. Unlike the conventional sponge applicator that soaks up the product, this one does not absorb even a single drop. It perfectly applies and blends your blush, foundation, highlighter, concealer, and primer! However, just a heads-up, this one's not made for everybody. Some of you may not like the way this works, but you'll have to try it before you come to a conclusion. For $10, you get a pack of 2 – which is super reasonable, don't you think?
Rating: 5/5

3. MAC All Blending Sponge
Pros
Ultra-soft
Latex-free
Gives you precise application
Durable
Cons
A little difficult to hold and clean
MAC All Blending Sponge Review
I was curious to try out this makeup sponge by MAC. I liked the pointed end, which is perfect for patting and blending the product into the nooks of the face – around the eyes, nose, and lips. It does the job with ease and precision. This is definitely denser than the Beauty Blender, which makes it more durable. Although I was a little taken aback because it is slightly tricky to hold; but once you conquer that, this one's a great applicator that gives you a seamless finish.
Rating: 5/5

4. Fenty Beauty Precision Makeup Sponge
Pros
Incredible design
Very soft
Easy to use
Cruelty-free
Cons
Fenty Beauty Precision Makeup Sponge Review
Rihanna's Precision Makeup Sponge stole my heart. This is a 3-sided, latex-free sponge that feels like a cloud and blends all formulas with ease and perfection. It's slightly smaller than the original Beauty Blender, but it works the same way. With its flat edge, applying concealer has never been more convenient as it adds more precision. It's also great for applying creme contour. With a price tag of $16, this left me so impressed! Do give this a try!
Rating: 5/5

5. Real Techniques Miracle Complexion Sponge
Pros
Leaves you with a very natural finish
Easy to use
Has a unique design
Affordable
Cons
The light color can make your sponge look very dirty
Real Techniques Miracle Complexion Sponge Review
For all of you on a budget, this sponge by Real Techniques is certainly a quality choice. The design of the sponge gives you 3-in-1 benefit – with basic application, contouring, and blending. Its shape allows you to reach difficult spots, such as the corners of your nose and the under-eye area. At $6, this one's a cost-effective choice when compared to other expensive applicators and will not disappoint you.
Rating: 4.9/5

6. Sephora Collection The Painter: Airbrush Sponge
Pros
Thoughtful packaging which contains a "pro tutorial tips" mini leaflet
Soft, slanted edges give you even coverage
Easy to use
Latex-free
Cons
Available in two light shades and needs a lot of maintenance
SEPHORA COLLECTION The Painter: Airbrush Sponge Review
This sponge by Sephora features a dual-ended design for an easy and precise application. Its shape offers optimal grip, and its latex-free material makes it more durable and prevents it from tearing. It works well with all makeup formulations, including liquids, minerals, and powders. How can I forget BB and CC creams? You get streak-free coverage with much ease. Definitely grab this when you can!
Rating: 4.9/5

7. Milk Makeup Dab + Blend Applicator
Pros
Easy to use
Gives you a non-porous application
Avoids wastage of product
Comes with a holographic carrying pouch
Cons
May not be suitable for everyone
Milk Makeup Dab + Blend Applicator Review
This easy-to-clean gel makeup applicator does not soak up makeup as the sponges do; instead, it glides onto your skin. It looks adorable and is super easy to wash off and reuse. You may find the application process a little tricky at first, but once you master the art of using a silicone blender, there's nothing like it. You require a tiny bit of product and nothing goes to waste with this. You also get a cute pouch to go with it!
Rating: 4.9/5

8. Color Me Automatic Foundation Applicator Pro Edition
Pros
Gives you a faster, smoother, and airbrushed makeup application
Reduces the appearance of fine lines, pores, and imperfections
Latex-free sponges
Can be used with all makeup formulations
Cons
Color Me Automatic Foundation Applicator Pro Edition Review
Want to take it up a notch? This Auto Foundation Applicator by Color Me is a sonic applicator that mimics a professional makeup artist. You get disposable sponges that can be changed from time to time. This foolproof machine vibrates at 250 sonic pulses per second to give you a smooth finish by tapping liquid, cream foundation, loose powder, or your BB or CC cream into place. My only concern is that its sponge refills are pricey so this could be an expensive affair!
Rating: 4.8/5

9. Hourglass Ambient Strobe Light Sculptor
Pros
Velvety-soft texture
Cut at an optimal angle to highlight the high points of the face
Inexpensive
Easy to use
Cons
Not for liquid foundation
Hourglass Ambient Strobe Light Sculptor Review
I was quite excited to try this uniquely shaped sponge applicator from Hourglass, but I must tell you, this is not a great sponge for liquid foundation. It works well for your loose powder and highlighter, but it tends to move your foundation, giving it a blotchy finish. If you like prominent highlighting, this does a great job! It's composed of high-grade, anti-microbial material and the Hourglass is 100% cruelty-free.
Rating: 4.8/5
10. Avon Triangle Makeup Sponge
Pros
Easy to use
Seamlessly blends product out
Inexpensive
Hygienic
Cons
Not very durable (they get softer with usage)
Avon Triangle Makeup Sponge Review
These cute triangular sponges from Avon are versatile, super easy to use, and reach the hard-to-reach areas effortlessly. They work well with liquid products like your foundation, concealer, and illuminators. A notable point about these sponges is that they don't absorb a lot of product, which leads to no wastage.  They are very affordable, handy, and hygienic.
Rating: 4.8/5
11. Makeup Forever 222 Sponge Applicator
Pros
Great for eyeshadow
Easy to use
Long handle
Affordable
Cons
Sponge refills need to be purchased separately
Makeup Forever 222 Sponge Applicator Review
The oval-shaped sponge applicator collects and applies pigments precisely and evenly. This is a great option to blend pencils on the eye contours. So whether you want to go in with your eyeshadow or blend out that liner, this applicator's long handle allows you to do that with ease. You can also purchase the sponge replacements to go with it. This is a great buy, and I keep going back to this product!
Rating: 4.7/5

12. Alcone Non-Latex Sponges
Pros
Soft and velvety
Biodegradable
Provide streak-free application
Non-latex
Cons
Alcone Non-Latex Sponge Review
These disposable wedge sponges make blending a breeze. When you wet them, they expand into a giant wedge and work just like a regular teardrop blender. These are also great for cleaning up mistakes and blending concealer and foundation. Also, these are a more hygienic option as they come in packs of a dozen, three dozen, and more. So you can use them and dispose of them without much reuse (if you have very sensitive skin)!
Rating: 4.7/5
13. The Makeup Bullet
Pros
Sponge fits comfortably around the finger
Super easy to use
Makes it convenient to blend out makeup using your usual finger-motion
Travel-friendly
Cons
The material is rather thin, so you need to be careful while cleaning to avoid rips and tears.
The Makeup Bullet Review
The idea of the Makeup Bullet was conceived after its creator Eva Jane was tired of constantly dropping her makeup sponges. By simply placing the sponge on your finger, you can blend makeup just like you would with your fingers. So you get the best of both worlds – precision, streak-free and an airbrush-like finish, plus the convenience of your finger. If you want to give something new a shot, do try these!
Rating: 4.7/5

14. Koh Gen Do Makeup Sponge
Pros
Easy to use
Travel-friendly
Affordable
Durable
Cons
Needs to be cleaned regularly as it absorbs product
Koh Gen Do Makeup Sponge Review
This makeup sponge by Koh Gen Do is made of dense synthetic rubber to seamlessly apply and finish your makeup. It covers all angles of fine lines, uneven surfaces, and pores for a flawless diffusion of makeup. I personally love the packaging – you get two sponges in a classic black pouch, which makes it hygienic and easy to carry around. Also, it does an incredible job with almost all makeup formulations – liquid, creamy or powder.
Rating: 4.6/5

15. Ulta Mini Sponges Super Blender
Pros
Latex-free
Versatile
Good-value
Long-lasting
Cons
Ulta Mini Sponges Super Blender Review
For $6, these sponges are amazing! With their pointed and rounded tops, these little magic applicators can be used for concealing, highlighting, and contouring. If you have sensitive skin, worry not, because these are hypoallergenic and won't do you any harm. Each blender is in the shape of a teardrop, and they are really convenient to use! I highly recommend these to anyone who's on a budget!
Rating: 4.6/5
*** Product prices may slightly vary
*Subject to Availability
How To Choose And Use Your Makeup Sponges? – Quick Tips
With so many options out there, it can get confusing to choose a makeup blender or a sponge. Here are some basic factors that you should consider while picking one – the shape, size, and porousness.
Before you begin your makeup application, always ensure that you've completely saturated and squeezed out any excess water for best results.
Do not apply your foundation directly to the sponge, instead, dot your foundation all over your face and then use the sponge to blend.
Do not drag or rub your sponge across your skin; instead, gently dab or blot the area until the product is completely blended.
There are special cleansers created to clean makeup sponges, but mild soap also does the trick. Run your makeup sponge under some warm water while you add a few drops of baby shampoo and massage until you get all the accumulated product out. Do this once a week to prevent your applicators from getting too dirty.
Makeup blenders and sponges have given us all the ability to achieve a flawless, professional finish at home and it's in our hands to get it right! That was my roundup of the 15 best makeup sponges and blenders for every budget. I'm sure you won't be disappointed! Do you have a favorite blender? Share with us in the comments!
Recommended Articles

The following two tabs change content below.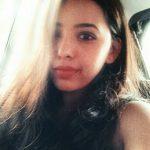 Latest posts by Esha Saxena (see all)